Bitcoin has been consolidating for a couple months now, but that may be over shortly
Bitcoin has been mostly going sideways for the last couple months, but that may be about to change.
The volatility is currently at 4 month lows, which often precedes a big move up or down.
Also, the Mayer Multiple has reset to some degree, allowing for more room to the upside.
Check it out: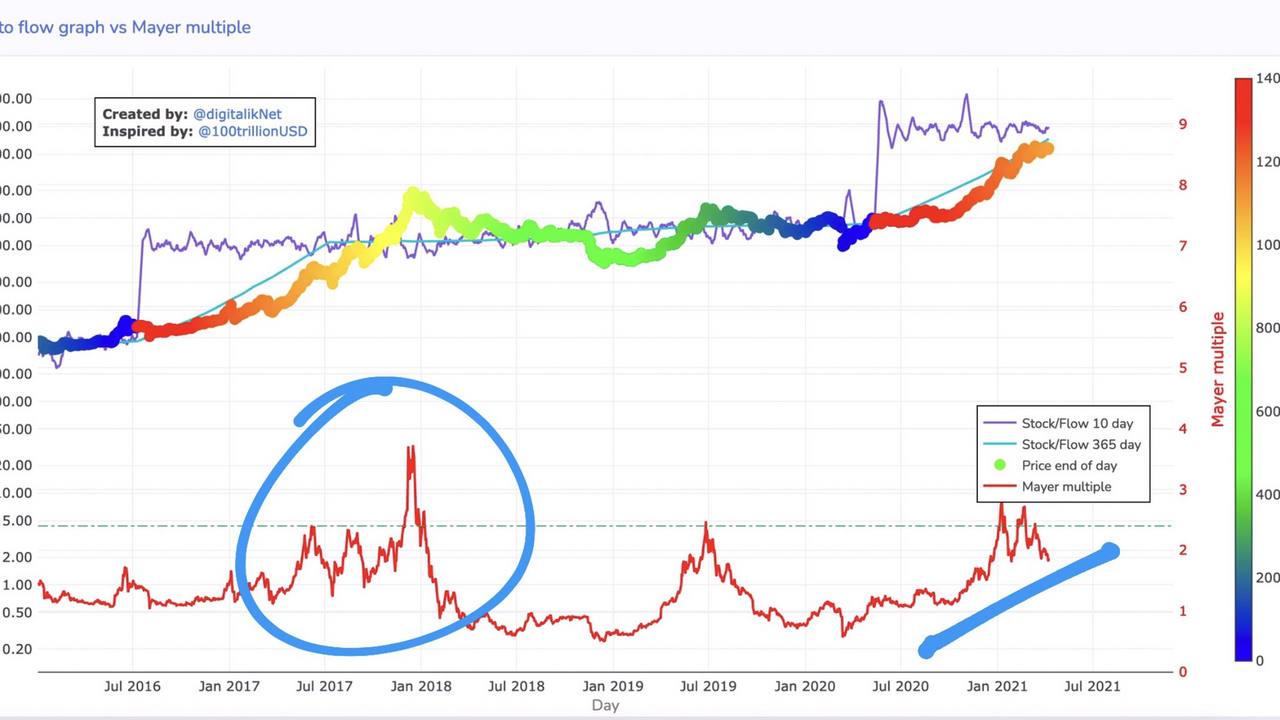 (Source: https://twitter.com/BTC_Archive/status/1380194411905171460/photo/1)
While the Mayer Multiple isn't a perfect predictor, it has a good track record of prediction tops.
As you can see on the chart above there is now plenty of room before the multiple would be considering at an over-heated level.
That's usually how price tends to move.
It moves up bigly, works off the gains over a couple months of chop, then breaks out again to the upside.
I think we are going to breakout within the next several months on bitcoin to the upside on our way to $84k minimum.