Bitcoin liquidated over half a billion shorts today...
People betting against bitcoin felt some major pain today, and it's probably going to get worse.
Based on data from bybt.com, over half a billion dollars worth of bitcoin short positions were liquidated today as bitcoin rose above $60k.
Sounds like a lot of money was hoping or thinking bitcoin wasn't ready to move up again...
This was the largest short liquidation in roughly 2 months.
Check it out: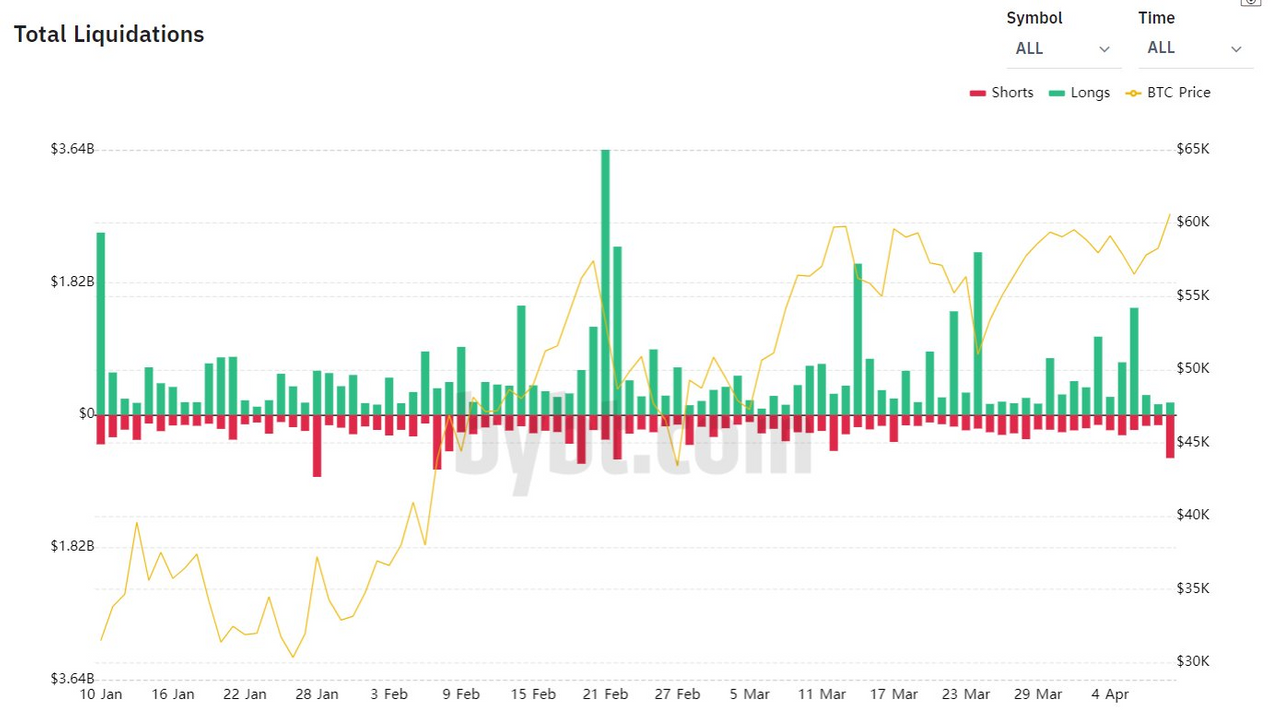 (Source: https://twitter.com/DocumentingBTC/status/1380858049620013061/photo/1)
I expect we are going to see more of this as bitcoin likes primed to breakout to me.
Short covering is probably what is going to propel the price to massively high numbers once the old all time highs are broken.
It's time for short sellers to fee the pain the longs felt for the last couple years.
It's time for the longs to have their time in the sun.