A trillion dollars is a big number, it took bitcoin a little over a decade to get there
We all have heard about the most valuable companies in the world and how successful they have been over the years.
The Apple's, Google's, and Amazon's of the world etc, they are all trillion dollar companies....
But, it took them a lot longer to get there than it has taken bitcoin.
Check it out: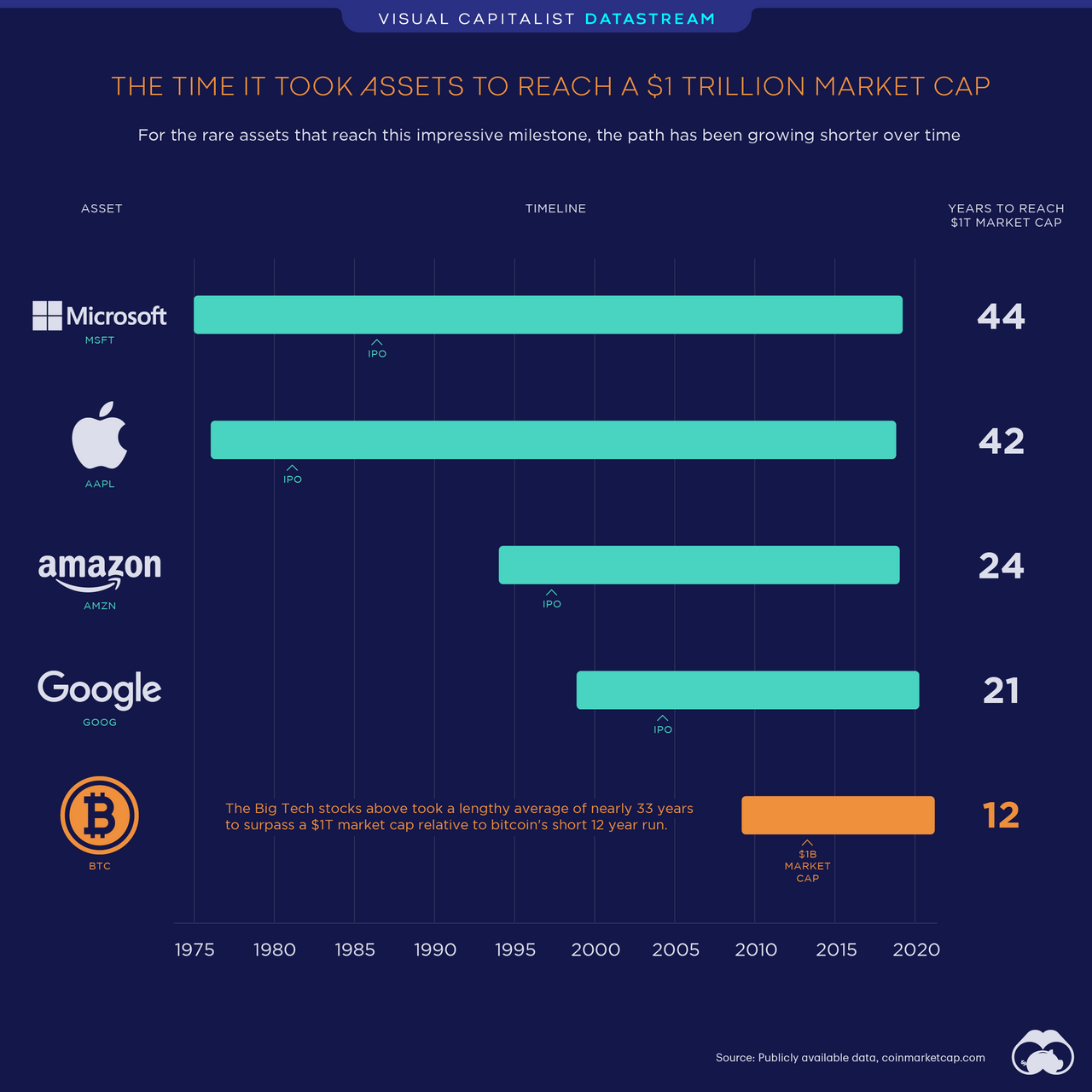 (Source: https://twitter.com/DocumentingBTC/status/1382114656836317186/photo/1)
It took BTC a little over a decade to do what it took Apple 4 decades to do.
This stat doesn't mean all that much, but it's a fun talking point.
Eventually, bitcoin may be worth something like $10 trillion, or $100 trillion as it's an entire asset class while the others are simply companies.
Mostly American based companies at that.
Buckle up, the ride has just begun for bitcoin.