Yea, we all saw this coming...
MSTR has been extremely aggressive with their bitcoin purchases and we knew it would have some repercussions eventually.
Well, today may be one of those days.
A user claimed that he got an email from HSBC saying he can no longer buy shares of MSTR because it violates their anti crypto regulations.
Here's the email: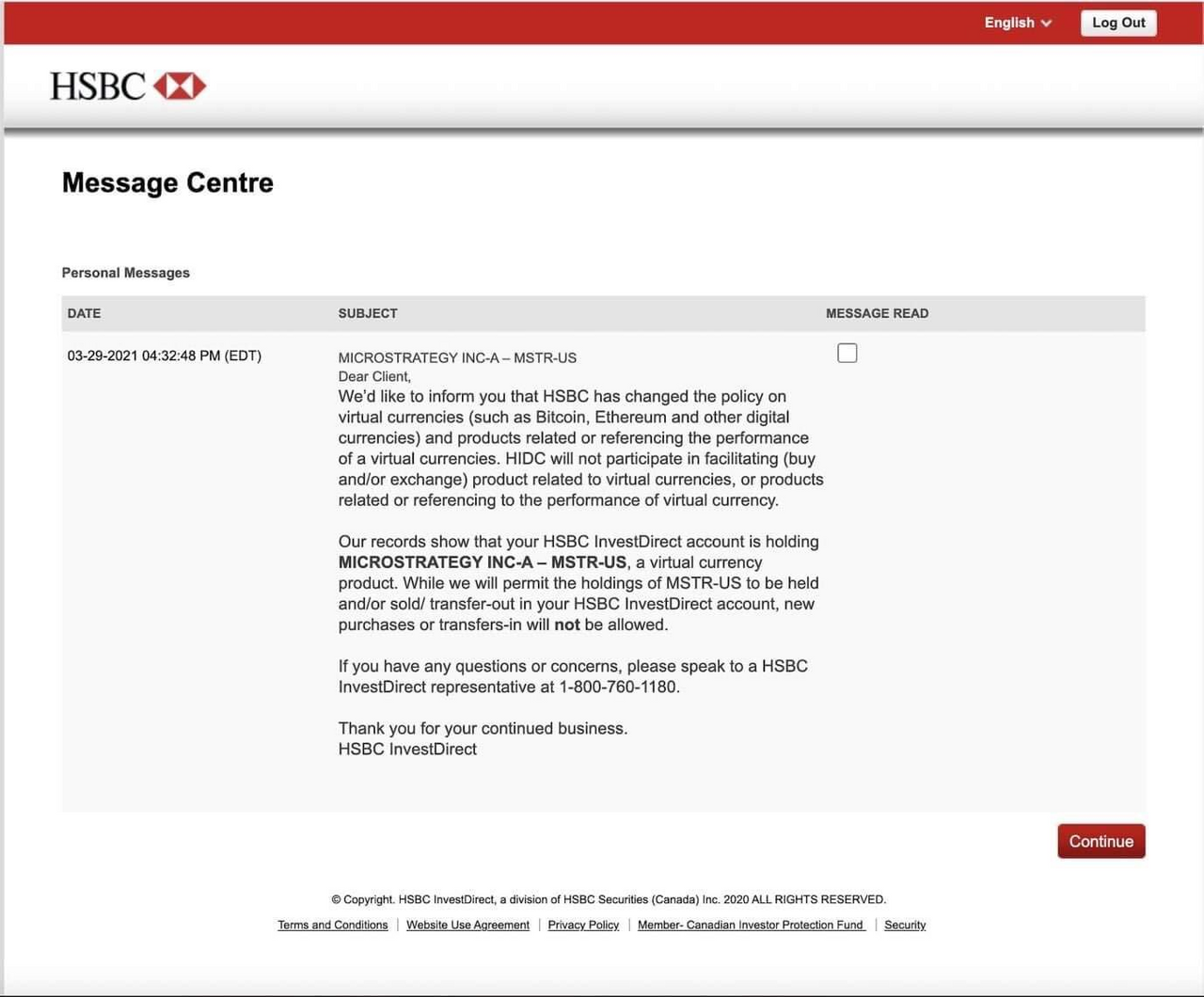 (Source: https://twitter.com/cameron/status/1380526047188369409/photo/1)
While this isn't great news, it's not shocking either.
The bank has already taken a hard stance against crypto and with MSTR basically becoming a bitcoin holding company, it no longer can be traded by HSBC customers.
That sounds reasonable enough.
Some are vowing lawsuits etc, we will see where this thing goes...