Believe it or not, in 2017 terms, bitcoin has a long ways to go still
We love to try and figure out when the top of the bitcoin rally might be and at what price.
Digging deeper into that, we can see that bitcoin is basically around $3k based on what happened back in 2017.
Check it out: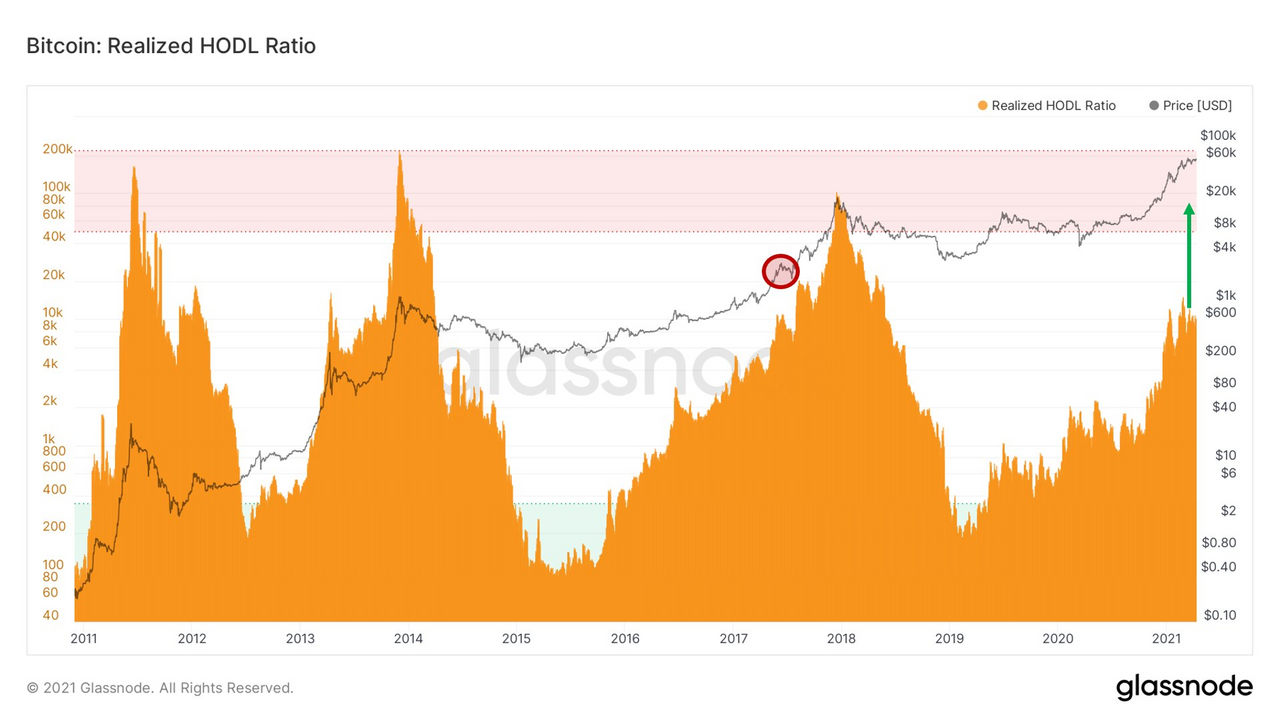 (Source: https://twitter.com/WClementeIII/status/1381295268822462467/photo/1)
If that is indeed the case, we could be looking at roughly 6x from the current price.
That would be almost $360k per coin.
I'm not expecting that large of a number, but this goes to show what is possible.
It's going to be an exciting next couple of months!