Almost a billion dollars worth of BTC was transferred out of Coinbase last night
Institutions continue to buy up all the bitcoin as another $1 billion was scooped up last night.
A transfer of more than 12k BTC out of Coinbase Pro happened last night, which is what we have seen over and over and over again from the likes of MSTR and TSLA etc as they scoop up all the supply of BTC.
Check it out: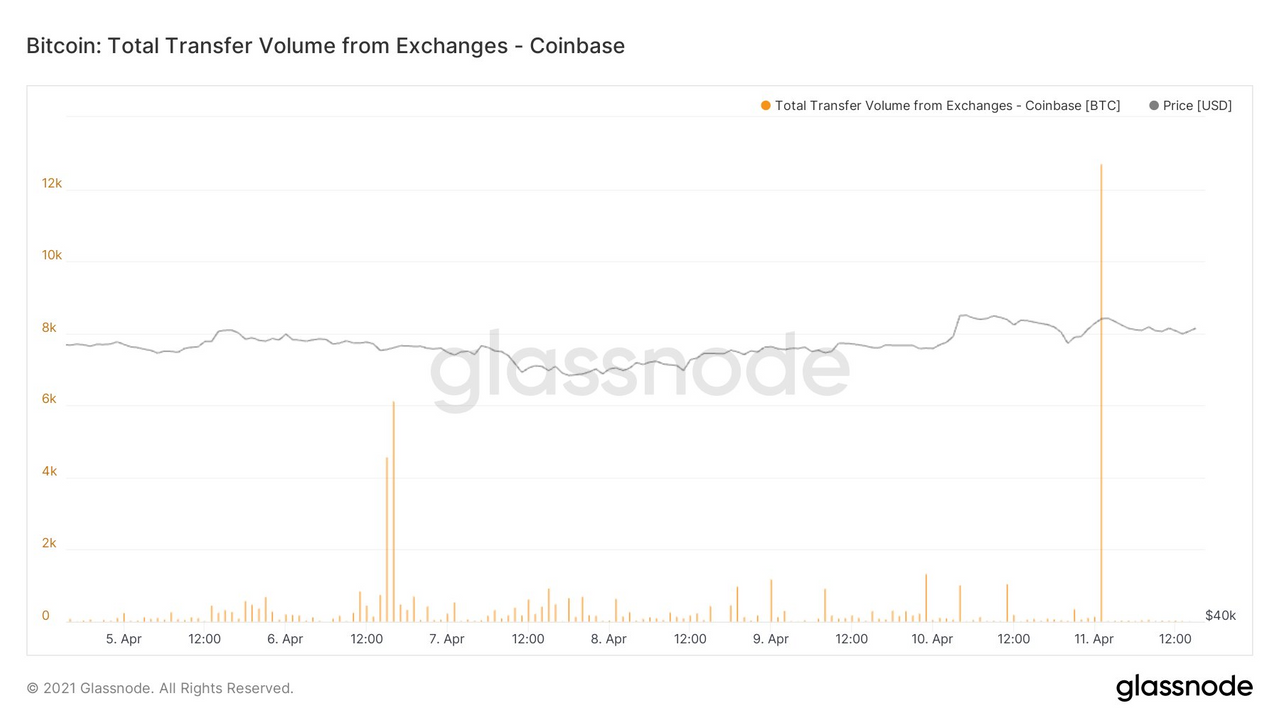 (Source: https://twitter.com/DocumentingBTC/status/1381274531428507656/photo/1)
This has been the play for months and months now as institutions buy the bitcoin on Coinbase and transfer it to cold storage.
I suspect this was yet another one of those purchases.
Now that we are past Q1, and a lot of the companies that were at the MSTR bitcoin event will be announcing earnings etc for Q1 in the coming weeks, I suspect we are going to see some new entrants into the BTC holding game.
There's been a couple other major buyers these last few weeks but I think we are going to see some new names as well announced by May 15th.