Jim Cramer is officially a bitcoin bro now
When asked today about the news of MSTR saying they are going to be paying board members in bitcoin, Jim Cramer said he loved it.
He said you got to own Coinbase when it launches and you got to get on the train.
Cramer even said he'd love to be paid in bitcoin.
Check it out: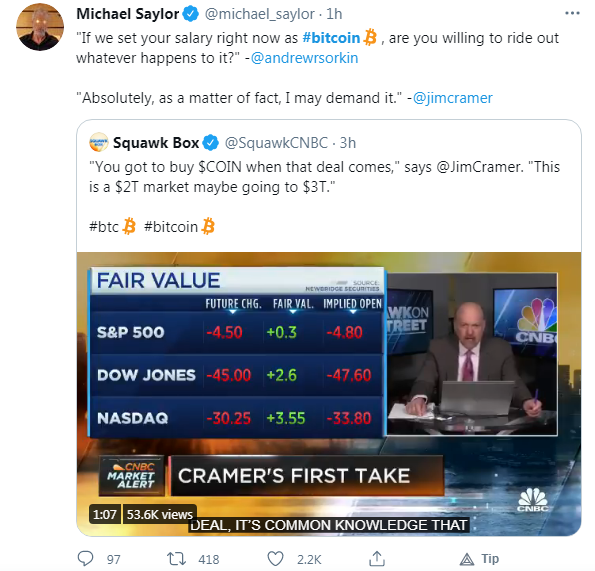 (Source: https://twitter.com/michael_saylor/status/1381618109950332933)
Jim Cramer is a hugely influential to the retail home gamers out there so this is great news.
I can't see how bitcoin doesn't hit $100k in the next few moths.
Buckle up, the supply is low, the demand is constant and growing.
The path of least resistance is up.