Bitcoin is trading up around $63k as it makes a new all time high
As expected, bitcoin finally broke out.
It had been consolidating for several months now, building a base.
The supply on Exchanges had continued to drop while miners continued to hodl.
This finally resulted in upward movement in prices.
Check it out: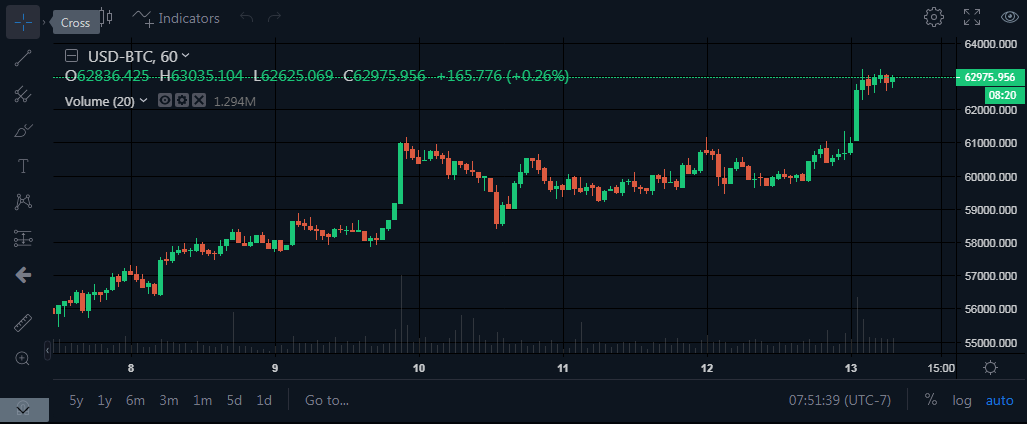 (Source: https://bittrex.com/Market/Index?MarketName=USD-BTC)
Recently every move up has been retaken to the downside, but I don't think this one will.
If you go back and look at a chart of the last 3 months, you will see that bitcoin has basically retraced every move up to the downside before inching higher.
However, this is a breakout and go.
We just broke the old all time highs and are looking for more.
I suspect we are heading to $84k-$100k before a significant correction.
Buckle up!