It's hard not to think STEEM's about to do something crazy looking at this chart...
Looking at an all-time chart of STEEM and it looks like it is about to do something silly.
Check it out: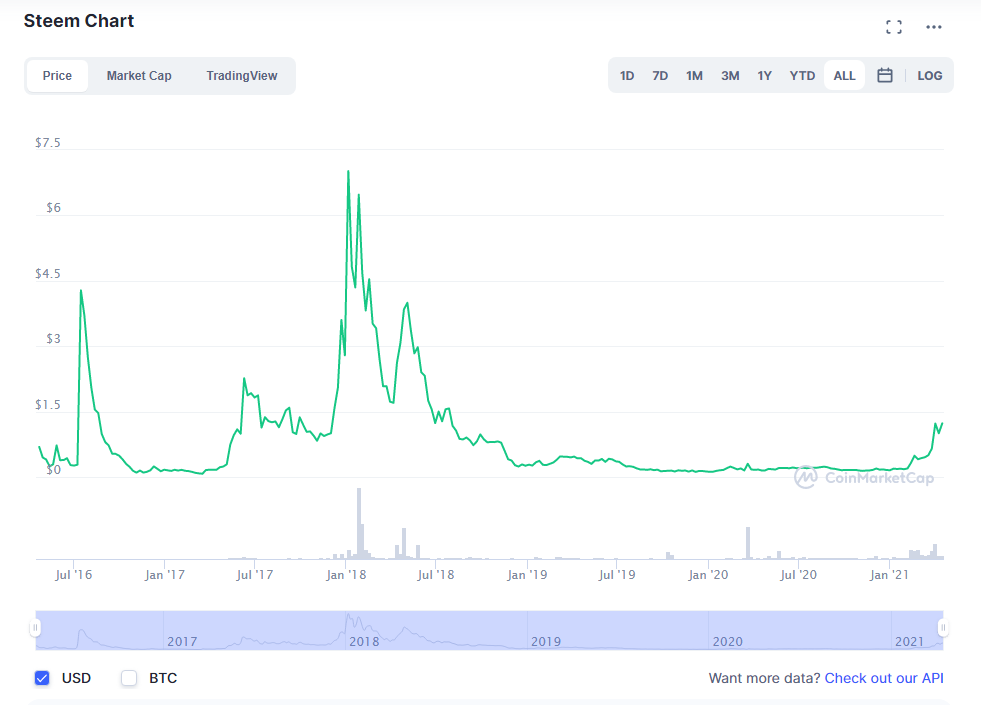 (Source: https://coinmarketcap.com/currencies/steem/)
To me this chart looks like it's setting up to challenge and eventually take out those old all time highs.
That would be a price north of $9 per coin.
Sounds crazy, but with so many other coins at or near all time highs, why can't STEEM be there as well?
Buckle up, it could get crazy over the next couple months!