Bitcoin continues to be right where it should be!
With everything going on, it can be easy to lose sight of where we are and where we are heading.
And when I say "we", I am talking about bitcoin of course.
As bitcoin goes, so goes the rest of the crypto market.
Bitcoin pulls the new money in and that eventually makes its way out into the altcoin markets and pushes them up as well.
It's an interesting dynamic that means anyone in crypto should pay attention to where bitcoin is going.
Based on past post halving bull markets, bitcoin is right where it should be: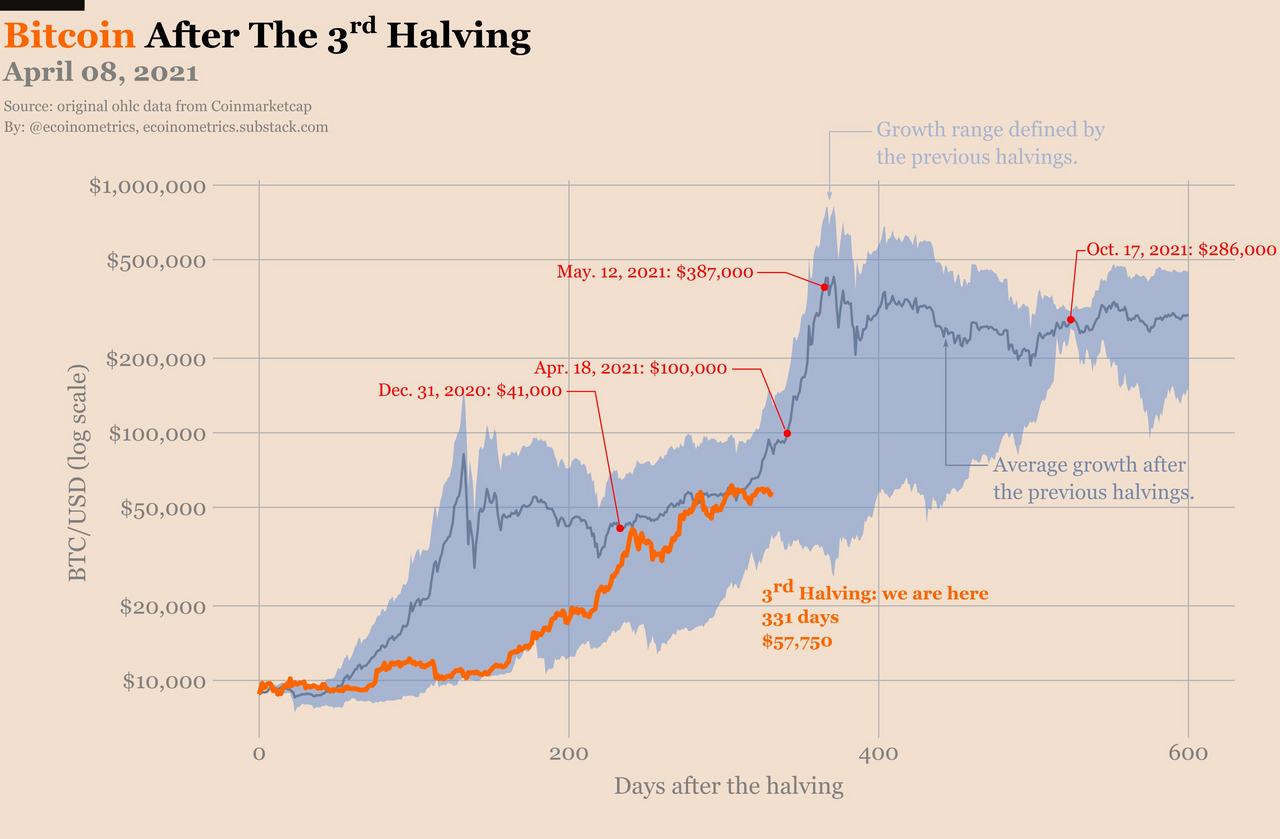 (Source: https://twitter.com/ecoinometrics/status/1380188832667070465/photo/1)
We are literally smack dab between the previous two post halving rallies and almost right on the average line.
Technically we are slightly below it, but who's being technical here.
If we are going to follow more along the 2013 post halving rally, bitcoin is about to explode higher over the next couple months and peak out relatively soon.
If it's going to follow more along the 2017 post halving rally, bitcoin is going to take a little longer to peak and go up a little more gradually before ultimately topping out end of this year.
Which one will it be?
Perhaps it's something in between the two, like it has been the entire time thus far.