It's been a long time coming, but Altseason is finally here, enjoy it!
The mythical Altseason has been about 3 years in the making, but it's finally here.
We have bitcoin at new all time highs and we have an altcoin market that is also at new all time highs.
Now that bitcoin is consolidating a bit here, altcoins are finally coming out to play, specifically STEEM and some of the other previously unloved older altcoins.
Bitcoin dominance is at the lowest level since October of 2020 and hopefully headed lower: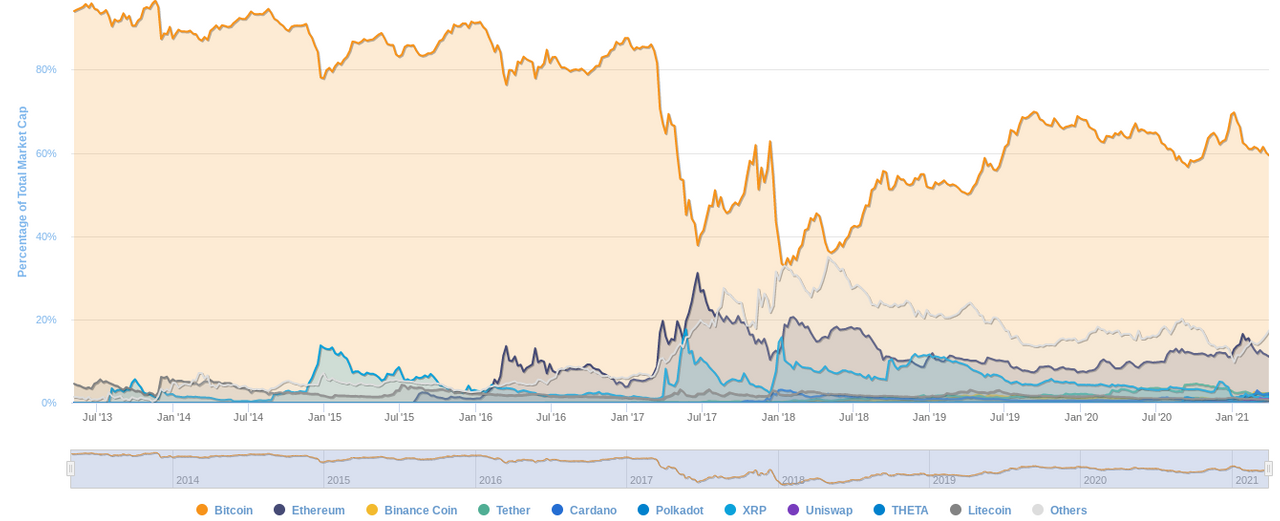 (Source: https://cointelegraph.com/news/when-alt-season-now-says-analyst-as-bitcoin-dominance-hits-6-month-low)
When the bitcoin dominance drops, altcoins party.
We saw STEEM recent soar from around $.40-$.50 up to $.80+.
Hopefully this is just the beginning and STEEM ends up trading multi dollars before this altseason concludes, which will probably happen at some point from this summer to early next year.
Most likely the overall upward momentum will be there, but there will be surges and dips along the way.
I suspect STEEM etc will see their highs in June/July of this year and then maybe possibly seen another major move end of this year or early next.