Gold is old, BTC is the future!
I anticipated this would happen at some point, but not nearly this quickly...
GBTC is on track to become larger than the largest gold fund in the world and it's not going to take much longer.
Check it out: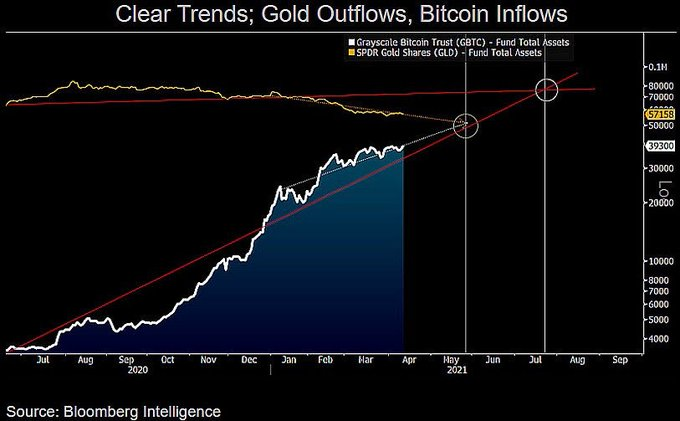 (Source: https://twitter.com/Bloqport/status/1382716304075976708)
Based on the current trajectory GBTC will pass GLD by the end of May.
GLD has been around for a long time now and is the gold standard as far as commodity ETFs go.
Once GBTC passes GLD there is absolutely no reason that GBTC doesn't get approved for conversion to an ETF.
The writing has been on the wall for a long time, I wouldn't want to be holding gold over the next couple years, at least compared with bitcoin and crypto.