meme from @streetstyle
---
No, the title is not clickbait, and no, I don't need to go to the awesome http://anonramblings.com to say it in plain English. Justin Sun, from the bottom of my guts... FUCK YOU.
You know what is happening today on the steem blockchain, there is a hardfork happening. "Hardfuck 23" they named it, and what a fuck, this not any normal fuck we're talking about. If you want to know what's going on, feel free to visit this post:
https://peakd.com/hive-174578/@jonsnow1983/justin-the-moon-sun-does-it-again-steem-on-steem-allegedly-to-hardfock-whithin-three-days
To summarize it, @netuoso a couple of days ago broke the news. He had some inside information regarding a secret fork that was going to happen on the steem blockchain. The main change was supposed to be regarding the time of powerdowns from the normal 13 weeks to 4 weeks, "all good" so far, yet not so good, why? They did all of this in secret and with the consensus of bought witnesses who by the way, I don't fucking care if you are on HIVE, too, and reading this; Be my fucking guest. The truth is the truth. So again just to put you in context, this is what we had on info until a couple of hours:
Steem secretly plans to launch hardfork 23
The code is close source
They only made contact with exchangers who up until this date, have not made any comments
The fork is about to happen on May 20th, we're just hours away from it, and some more news are getting in:
https://t.co/hltjYKEpUC

Current #Steem Witnesses say they are going to "seize some user accounts" in their official announcement for Steem HF 23.@cz_binance @binance @HuobiGlobal @ProBit_Exchange @BittrexExchange @upbitglobal @CoinDesk @Cointelegraph @VitalikButerin

— Andrew Chaney (@netuoso) May 19, 2020
Steem witnesses (voted in by @justinsuntron) are about to take 600k USD worth of Steem away from me. They are going several dozen accounts with a hardfork due for release on the 20th.https://t.co/tIgqF1V4LM@cz_binance @CiaraHuobi @richiela @upbitglobal @BithumbOfficial

— They Call Me Dan (@TheycallmeDan_) May 19, 2020
Not only those motherfuckers are going to hardfork with a closed source (now "open") but in the process they are going to tyrannically seize some users funds because they couldn't handle the situation properly by using the proper channels. To see what kind of people you are dealing with, you just need to observe the way they act. They just made an official announcement 3 hours ago, less than 24 hours to the actual fork. What do these fuckers say?
"We are spamming their chain"
"We are intentionally running different nodes"
"We are farming steem via bots, etc" Motherfuckers, you are the fucking milkers
"Spreading FUD and disinformation" These fuckers surely know their shit
So yeah, these are the "reasons" why they are stealing, yes, STEALING people's funds, this is the list of users who are going to get their funds taken away.
  "abusereports",
  "berniesanders",
  "kingdong",
  "nextgencrypto",
  "ngc",
  "ozchartart",
  "sirvotesalot",
  "sockpuppet",
  "thecyclist",
  "xx0xx",
  "xxxxxxxxxx",
  "z8teyb289qav9z",
  "agent14",
  "curatorhulk",
  "dhenz",
  "drbanner",
  "gokuisreal",
  "johnmadden",
  "realself",
  "theycallmedan",
  "arsahk",
  "blocktrades",
  "darthknight",
  "kevtorin",
  "kriborin",
  "lessys",
  "acidyo",
  "ats-david",
  "ausbitbank",
  "bittrix",
  "clappy",
  "drakos",
  "fefemz",
  "freedom",
  "gtg",
  "howo",
  "jawnz",
  "klobu",
  "likwid",
  "liondani",
  "neoxian",
  "netuoso",
  "ocd-witness",
  "pfunk",
  "pharesim",
  "roelandp",
  "roundbeargames",
  "sooty",
  "steempress",
  "themarkymark",
  "therealwolf",
  "timetickertickin",
  "transisto",
  "znnuksfe",
  "mottler",
  "mottler-1",
  "smooth",
  "smooth.witness",
  "smooth-a",
  "smooth-b",
  "smooth-c",
  "smooth-d",
  "smooth-e",
  "smooth-f",
  "safari"

---
There are bunch of great people on that list, I cannot vouch for anyone but myself but that doesn't mean I could speak in the name of some people I've had the pleasure of knowing more in depth.
@neoxian is the leader of The City Of Neoxian, a great asset not only for HIVE but for any blockchain. The boss have been tirelessly helping his community and by doing so,he has been helping the HIVE ecosystem overall, he's also a Top 50 witness.
@theycallmedan man this saddens me a lot. We know who the man is, he doesn't need any introductions. This guy is a hard working man who is seeing his investment going down to the toilet because fucking Justin wants to steal his funds.
@acidyo this one hurts, too. OCD has proven to be a clean source of value for those who create great and original content. Besides all the good inititatives this team have managed to pull of in both chains.
@themarkymark, @therealwolf, @blocktrades, @ats-david, @darknight; The latter had just a couple of months on STEEM just to see his investment taken away. I mean all the people on that list is having it hard right now and we need to support them, even if it's just making noice!
Did you know that they're seizing more than 5 million dollars worth of Steem?
Who is going to put hands on those funds?
Are the exchangers going to allow this charade and allow Sun to get away with it?
If you wanted more reasons to quit on #STEEM now you have them. There is no reason to be some shitty chain where users funds are not "safu" like theses idiots claim. I'm going to try and be optimistic regarding HIVE and the individuals from that list hopefully would understand the differences between that fucking chain and ours.
Again
FUCK YOU JUSTIN SUN, FUCK YOU AND ALL OF YOUR MINIONS WHO ARE STEALING HARD EARNED MONEY FROM OTHER USERS, YOU FUCKING SUCK, YOU HAVE NO CLASS! AND YEAH I'LL BE COPYING/PASTING THIS POST AND PUT IT ON YOUR OWN CHAIN SLICK! YOU CAN KISS MY WHITE AND HAIRY VENEZUELAN ASS, CON PREMIO Y TODO!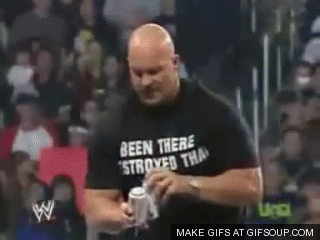 HIVE ON!
---
Let's give our support to @bdcommunity by voting them for witness following this instructions:
---
Let's give our support to @VotoVzla on Hive by delegating to one of the most active Spanish communities around