You can lead a horse to water, but you can't force a clown to not be a clown
How many times have you still heard people questioning whether bitcoin is a good investment?
I mean these things clearly aren't enough:
a 10 year history where the price has gone from the lower left to the upper right
major corporations putting their money into it
massive money printing on levels we've never seen before
the emergence of entirely new asset class with the chance to get in before Wall Street
I mean if those things aren't already enough, I don't know what is.
Sometimes people just can't get out of their own way: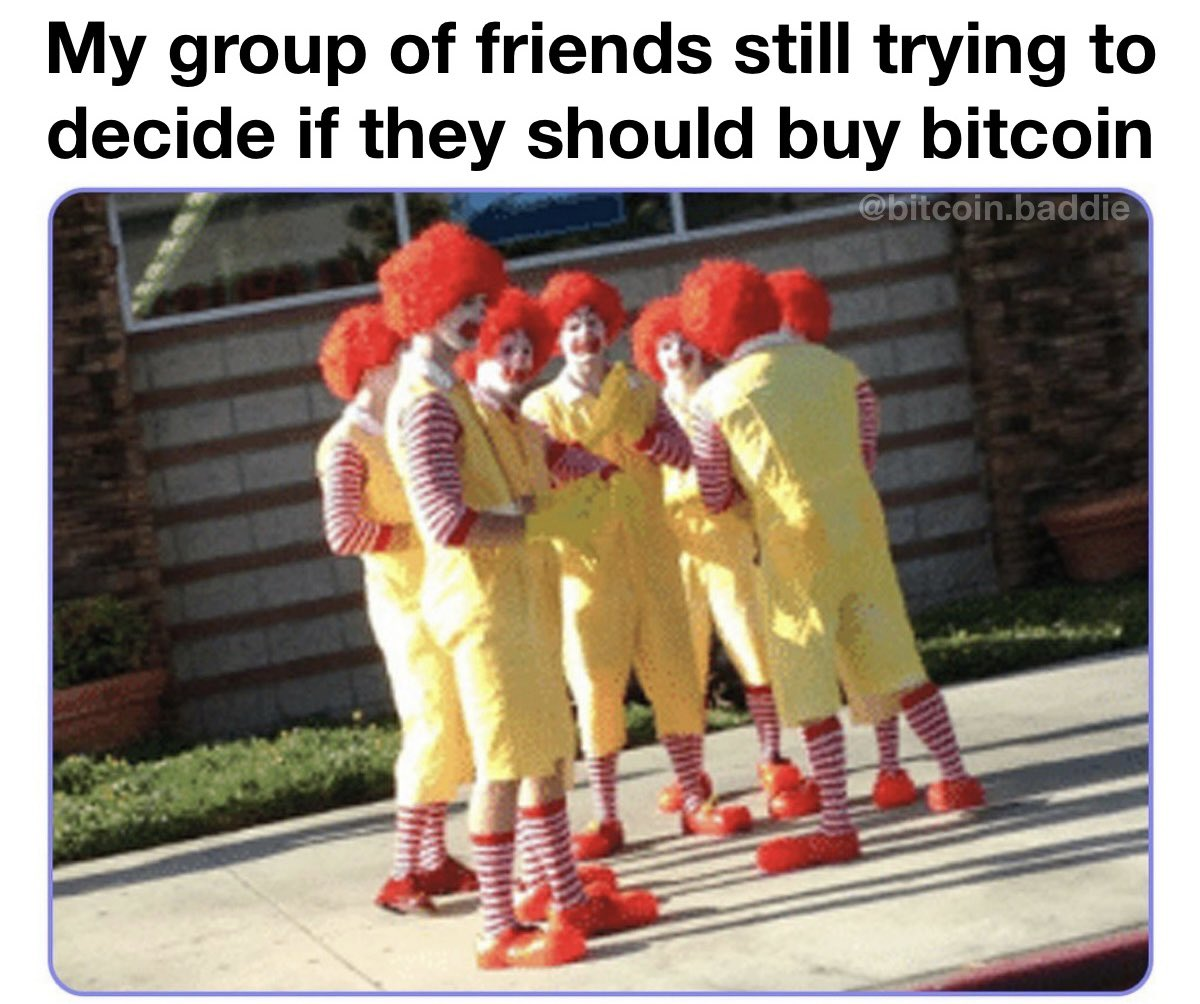 (Source: https://twitter.com/bitcoinbaddie21/status/1376137511366504452/photo/1)
The funny thing is that they will never buy bitcoin most likely, whether it is $1k or $1 million, they simply will never buy it.
They are smarter than everyone else and can't believe something like this would take off without them getting in on it first.
Do you know anyone like this?
Stay informed my friends.
-Doc