Bitcoin continues to do what it's supposed to do post halving
While it may seem like bitcoin does whatever it wants, that's not really true.
There is a very apparent pattern that emerges post halving that is clearly visible on the chart below.
Once bitcoin has it's halving, it mostly trends higher over the following 12-18 months.
As it stands now, bitcoin is basically right where it should be.
Check it out: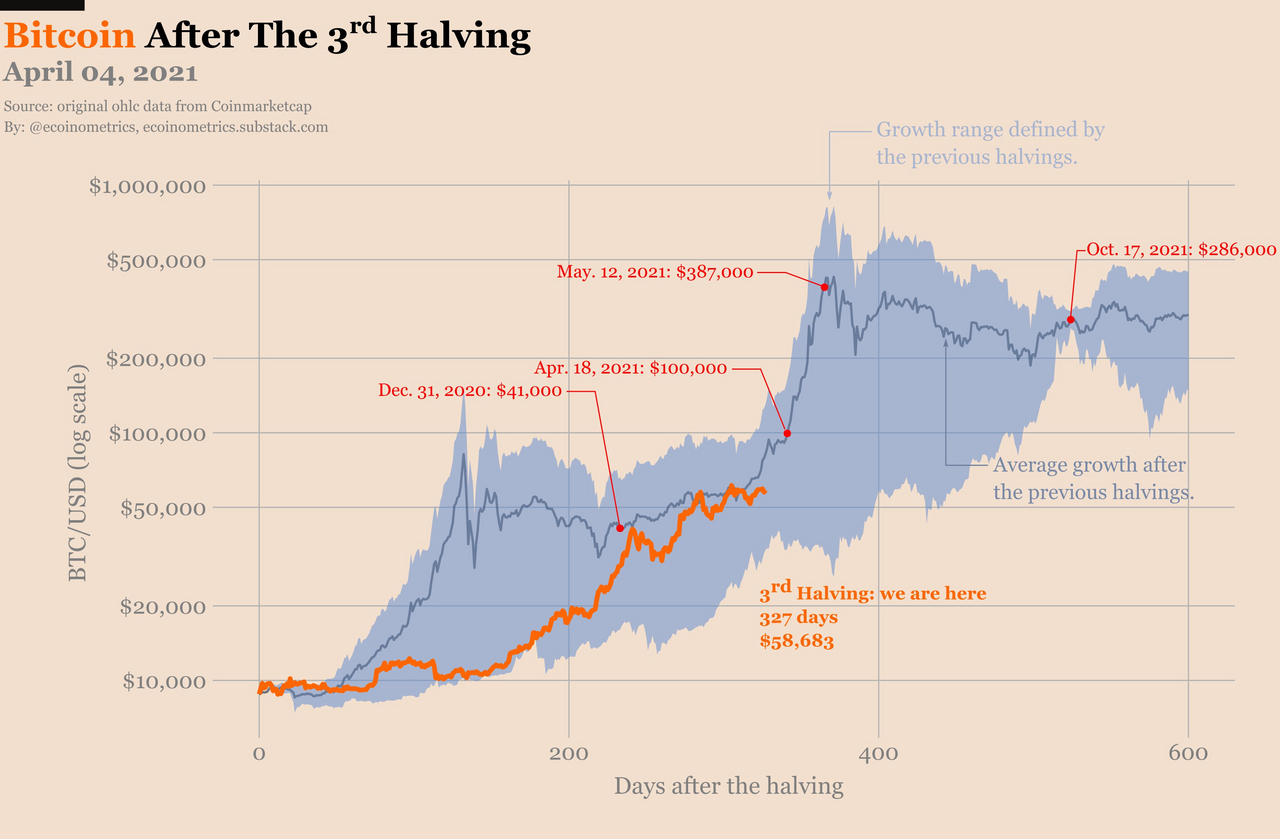 (Source: https://twitter.com/ecoinometrics/status/1378731601492779009/photo/1)
We are just barely below the 'average' line of the past two halving cycles.
In fact, we breifly surged above it a couple weeks back.
If we were to continue to trend along with it, bitcoin will hit $100k on or around April 18th.
Bitcoin hit the last price point on the chart, but it hit it a few weeks later, which would mean that perhaps bitcoin hits $100k, but it happens several weeks later than that April 18th date might suggest.
The really neat thing about this pattern and current trend is that if it keeps following it like it is, we are looking at a price of $387k somewhere around May, or a price of $286k somewhere around October.
Personally, both of those numbers seem really high compared with where we are right now so I am not counting on them, though they certainly could hit.
I am thinking something around $200k by the end of this year seems reasonable to me.
What do you think?
Stay informed my friends.
-Doc