Bitcoin is about to pick a direction shortly, which direction will it pick?
Bitcoin has been consolidating for some time now, getting ready for a big move in one direction or the other.
Which one will it be?
We have a symmetrical triangle coming to a head in the coming weeks which likely will indicate where bitcoin goes in the medium term.
Check it out: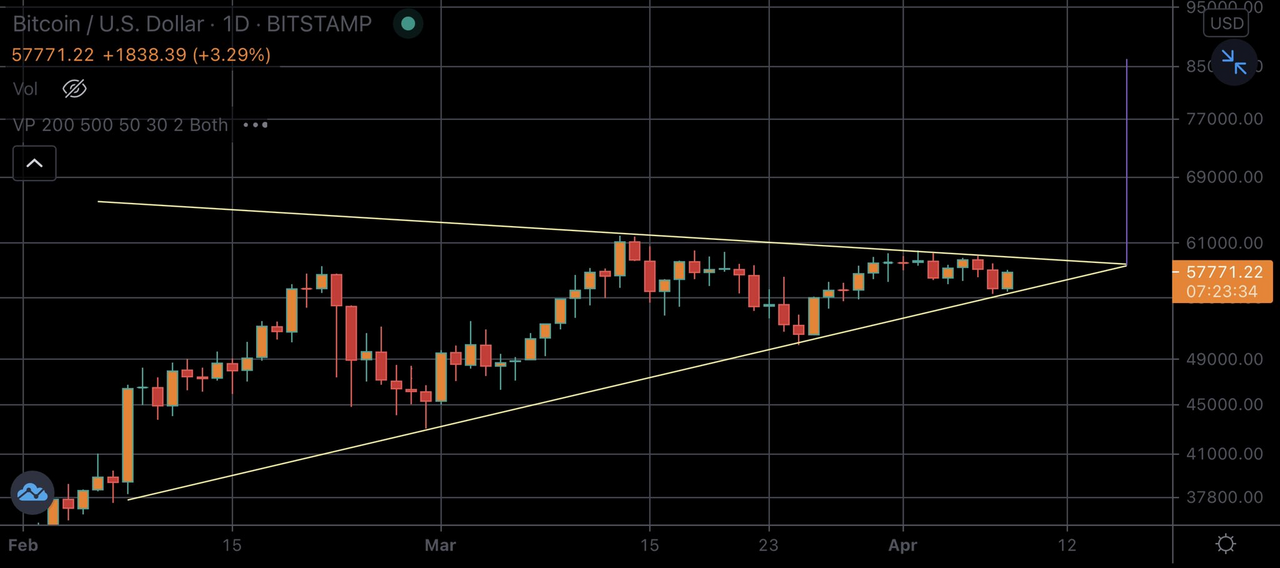 (Source: https://twitter.com/nakamoney/status/1380198500185608202/photo/1)
While the odds aren't in favor either way, the fact that the symmetrical triangle is happening in an uptrend probably gives up the slight advantage.
Either way, with this time of year being hugely bullish for crypto and the amount of money printing looking like it's only going to continue, I fail to see how bitcoin won't break out to higher prices.
What do you see?
Stay informed my friends.
-Doc