Bitcoin is gassing up for liftoff!
With bitcoin continuing to consolidate between about $54k and $60k, we are seeing a very strong base being put in.
Some might argue that's bearish that bitcoin hasn't made new highs yet, and in the short term they might be right, but that's only because they aren't seeing the bigger picture.
Bitcoin has a tendency to build strong bases before launching moonward.
This time looks to be no different.
Based on data from glassnode, it looks like this area between about $54k and $60k is shaping up to be the strongest area of support since the $11k levels seen a while back.
Check it out: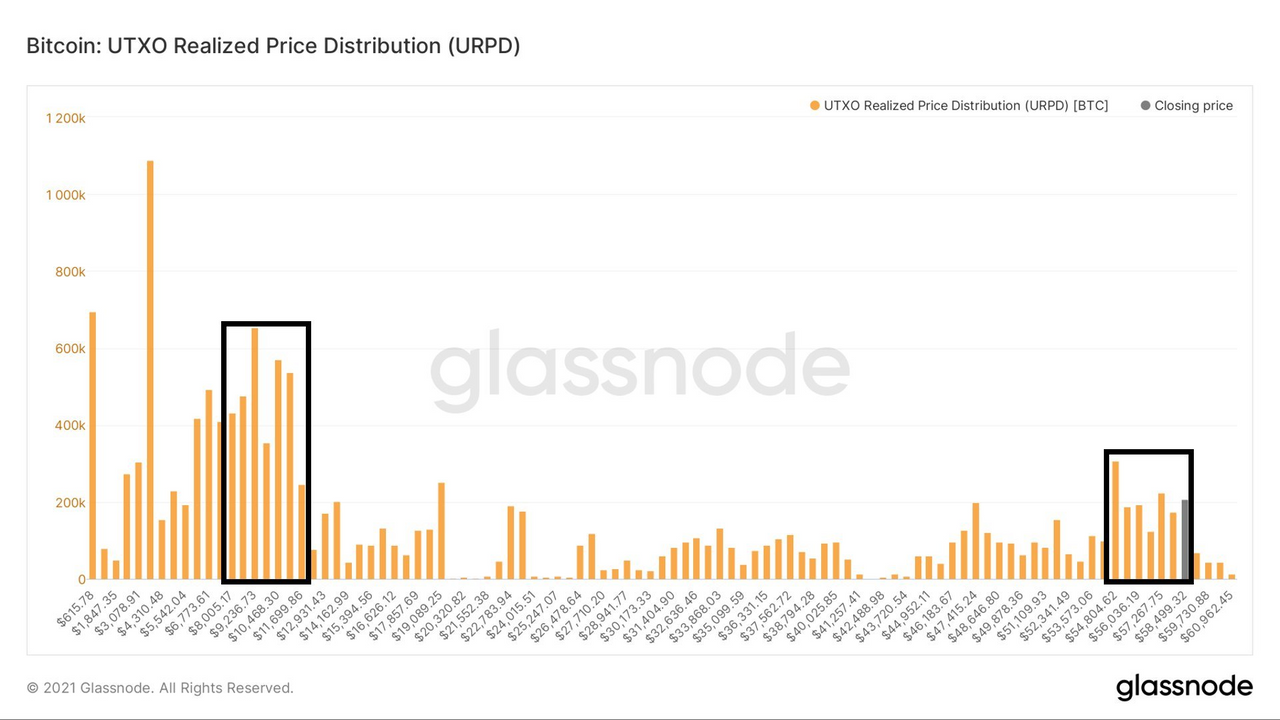 (Source: https://twitter.com/WClementeIII/status/1378339364481171457/photo/1)
Looking at wallet flows, $54k is the strongest area of BTC price discovery by long term investors since $11k.
Typically, BTC forms a strong base of price discovery 2-3x above the (prior cycle) all-time-high before launching into full on rip your face off parabolic portion of the cycle.
This phase is almost complete.
We saw this exact same setup both in 2017 and in 2013.
There is no reason to expect this to be any different.
It's hard to imagine at this point, but if BTC keeps following past models it will "soon" start going up $10k+ in a single day etc...
Stay informed my friends.
-Doc