The stage is set, the bags are packed, now it's ready to fly
When comparing the current bitcoin bull market to the one in 2017, it looks like the really fun part is about to begin.
Based on the length of the moves, we are approaching the period where the price really accelerated higher the last time.
Check it out: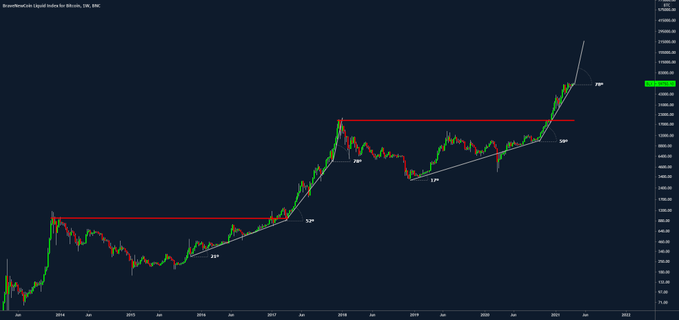 (Source: https://twitter.com/filbfilb/status/1381212105186107393)
If we see that again now we are looking at bitcoin hitting roughly $200k in the next several months.
That sound crazy when the price is having trouble breaking and holding $60k currently, but you never know.
Once the momentum gets going it really kind of fees on itself.
Higher highs and buying begets buying.
Will it play out again now? We are about to find out...
Stay informed my friends.
-Doc