MSTR isn't afraid to buy the highs, maybe you shouldn't be either
Bitcoin continues to hang tough just below $160k, thanks in part to companies like MSTR continuing to buy more and more.
In a filing this morning MSTR announced they bought another $15 million worth of BTC at $59k.
Check it out: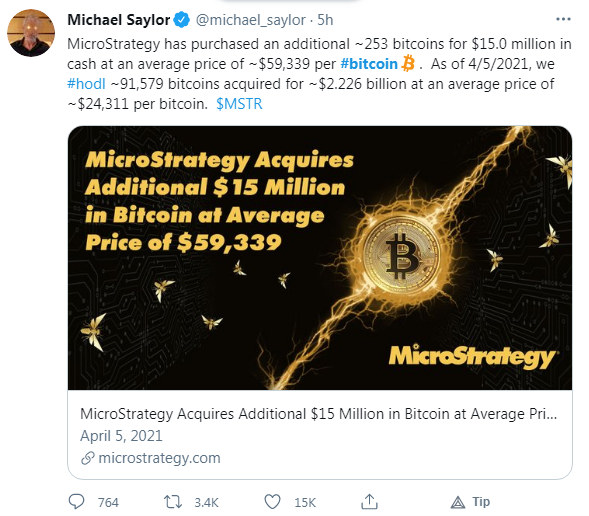 (Source: https://twitter.com/michael_saylor/status/1379042960994668548)
This purchase brings their total to a shade under 92k bitcoin total.
The average purchase price of those bitcoin is a shade over $24k.
MSTR is going to continue to buy bitcoin as long as the company continues to generate it, sounds like a pretty good sink for bitcoin to me!
Stay informed my friends.
-Doc