(Source: https://coinmarketcap.com/currencies/steem-dollars/)
We've seen this before!
SBDs are currently well over $10 and looking for more.
The chart looks like it's going to test and possibly take out the old all time highs for SBDs.
Check it out: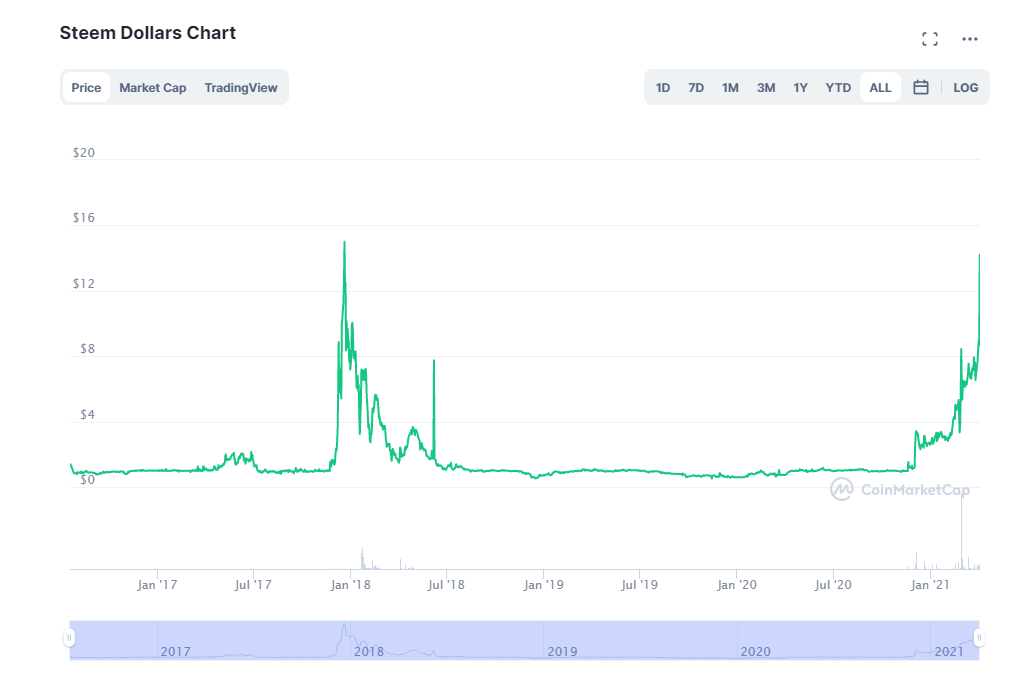 (Source: https://coinmarketcap.com/currencies/steem-dollars/)
While things are a lot different with STEEM now than it was back in late 2017, there is a lot more money sloshing around the crypto ecosystem, with bitcoin being more than triple what it was back then.
With so much money sloshing around, I would not be surprised to see SBDs take out those old all time highs.
It's tough to tell what those highs were but I do remember seeing the price briefly around $20 per SBD.
The way things are going right now, we may break that as soon as this weekend or next week.
Historically these large moves up in SBDs preceded large moves up in STEEM as well, which is something to keep an eye on.
Keep in mind that last time we saw this these really high numbers didn't last forever and were only at those levels for several weeks before trending back down.
Will this time be different?
We shall see...
Stay informed my friends.
-Doc