A highly followed indicator says the really big move in BTC is around the corner...
If you thought bitcoin going to $60k+ was a really big move, wait until you see what comes next...
The Realized HODL ratio, which is a measure/indicator that has accurately predicted previous tops when it gets to a certain level is at the same level that bitcoin was at back in 2017...
At a price of about $3k-$4k.
Check it out: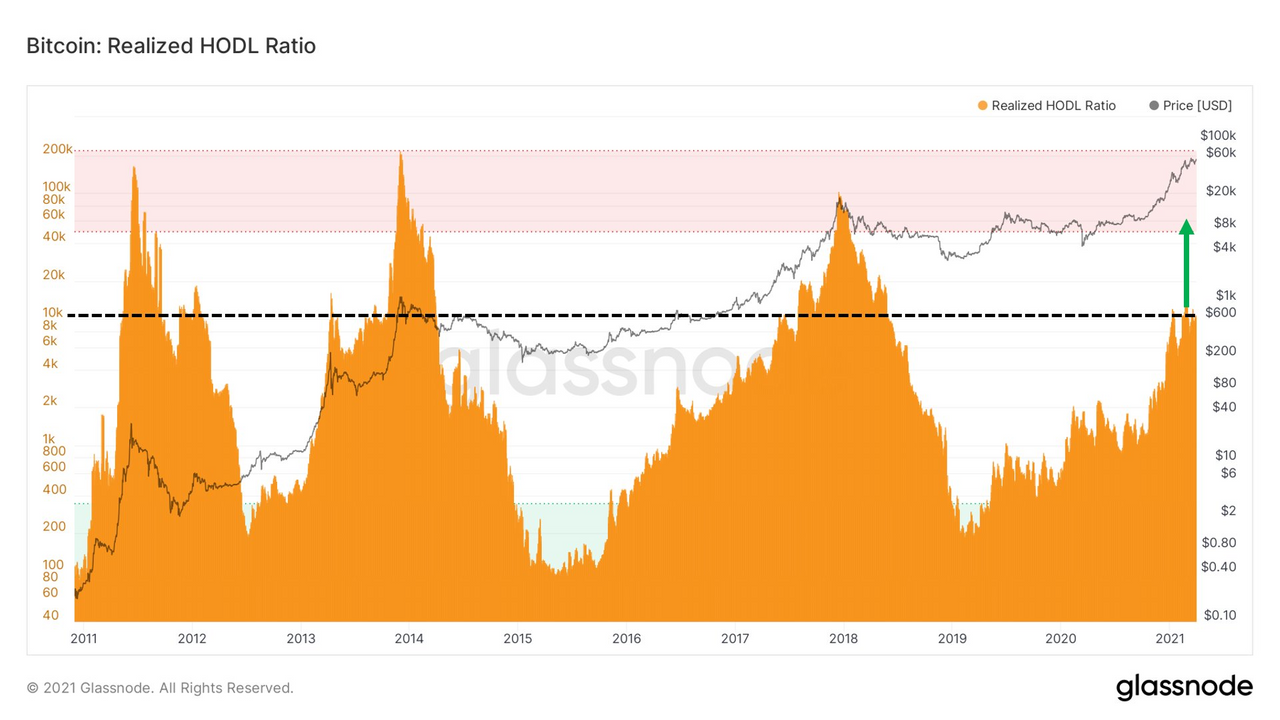 (Source: https://twitter.com/WClementeIII/status/1377311627247296515/photo/1)
It's track record is 3 for 3 thus far.
If we use the same price and data from the last bull market and extrapolate it over to the current one, where bitcoin went up roughly 5x this price...
We would be looking at a price of around $300k or so by the time this thing peaks.
This yet another indicator indicating that the price still needs to go a lot higher before we eventually peak if we are to continue following past patterns.
It's hard to wrap my head around a $300k BTC price within the next 12 months, but that's what history and this chart say is coming next.
Stay informed my friends.
-Doc