Hello everyone, trust I meet y'all doing good?
---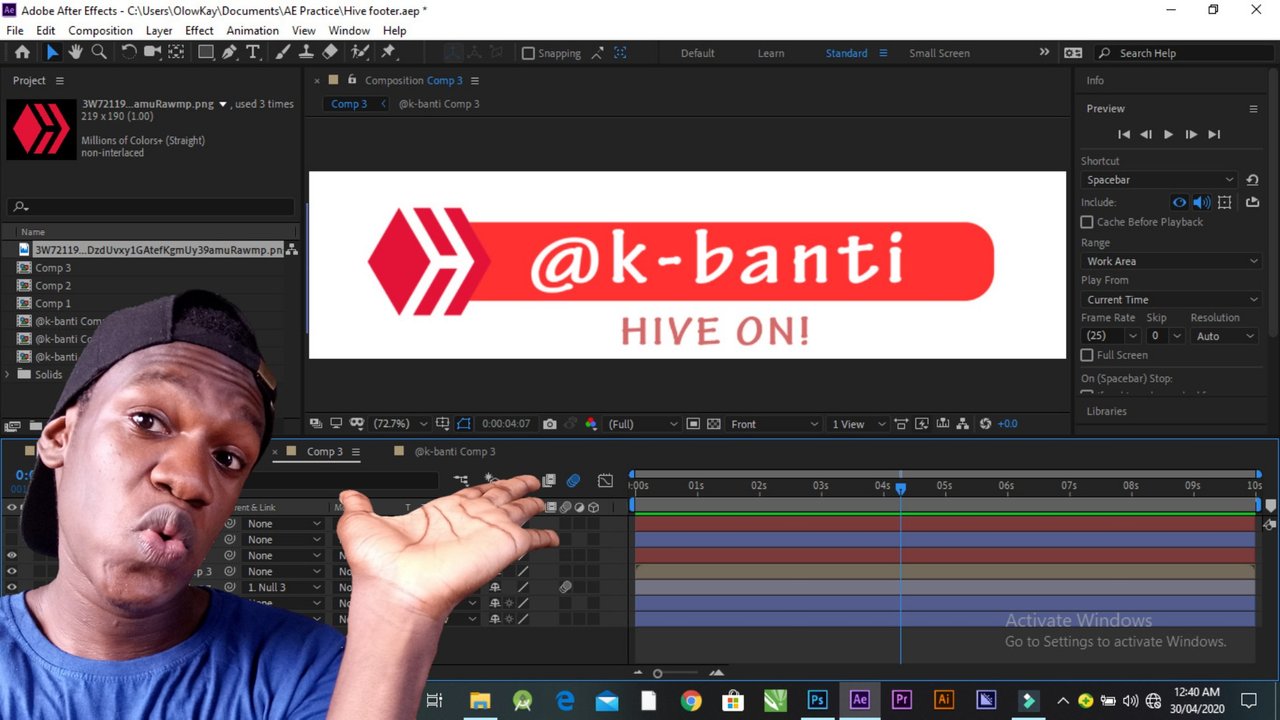 This is my first time creating an animated footer. Animation in general is something I've been craving to know since some years back. I decided to start learning Adobe After Effect late last year, and with consistent practice since then, I've learnt to created some cool animations.
In this video, I shared the process of how I created the animated blog footer I use at the end of my blog on Hive. Its a pretty basic, and simple animation.
...
THANKS FOR VISITING MY BLOG
BEST REGARDS
@k-banti