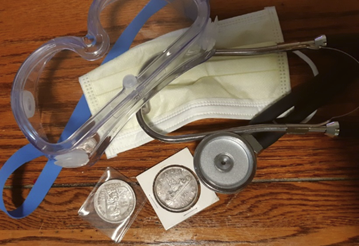 P https://cdn.steemitimages.com/DQmedqFDBpZwVX9jubgzEwhmGikkfsEcJzdVEcanoSZ5NBc/image.png
" Blackbirds tend to like Shiny Things" ~ The Bloody Raven
It's about day 41 into this epic sized quarantine.
I turn to the clock at my bedside, here it comes. 1900 hours….
About two weeks ago it got started by a well-meaning individual in appreciation and acknowledgement to all Health care workers on the front lines of our Health Care system in dealing around the Pandemic. Then the idea spread throughout the Tri-cities and eventually in the entire Greater Vancouver region. My neighbors decide to haul out their New Year's noise makers at 7:00 pm and join in this act of Appreciation of their Health Care Professionals.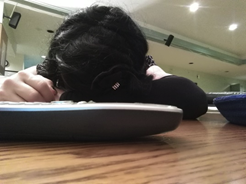 By now I was conditioned to wake up at 6:50 pm to this routine. Most of my readers know that I work as a Night shift nurse and I've come to the immediate conclusion that I was appreciated far more than necessary. After a friendly over-the-fence talk with my drum banging neighbor to my left, she toned down her drumming to subdued tapping.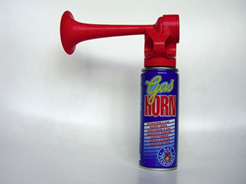 WC
But at the next two houses over, currently unemployed Mr. Klein (not his actual name) has also climbed onto the Appreciation bandwagon with something like this evil contraption. I knew that such lengthy, but necessary idleness will tend to make some people a bit stir crazy and want to do something productive and positive, "But get a hobby Sir! A quiet one please, and thank you."


I can understand being unemployed brings on a load of worries, stress and anxieties especially when many of us have bills to pay, obligations to meet and I can see it on the faces of some shoppers and the few pedestrians I meet. I know that feeling of helplessness years ago before I received my tuition assistance to become a nurse and stopped having to depend too much on others.
Now I find myself on the other side of this Pandemic. I was able to put on hold my other moonlighting side jobs. I have a Certification in Respiratory and Ventilator equipment that puts me square on the cross hairs of the Emergency resource reallocation program if the larger hospitals lose too many key staff I may be ordered to report to where I am most needed. It hasn't happened yet.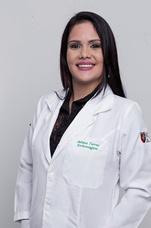 P
It became more challenging as my Unit is now also suffering under a Nursing shortage from this pandemic. The extra income is fine but at this point I'd rather have the time off. Then I saw it coming, my supervisor gave us the bad news in cancelling all vacation and Lieu day requests until further notice. No rest for the Gothic wicked! At least my kids are skilled enough to make their own meals as my free time has been considerably reduced.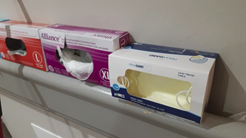 My Supervisor says, "Take some masks, gloves and Sanis' Kerri, you're the only team member with the Respiratory ticket so don't you dare get sick." I hope she was joking.


Even though my primary duties are to provide immediate care for the patients under my watch the bulk of my work involves around issues of Infection control, the tedious and meticulous sanitizing of all work surfaces, equipment, including door knobs, handles, light switches, pens, keyboards, phones and anything hands have been on. I work the odd day shift just to observe where hands go most often.
And if my free time can't get any freer my baby sister calls me having coping issues since our Mom is put into residential care. My little Sister has a terrible over compulsive fear of germs and now this Covid-19 nightmare! With her car broke down I got my hands full. I have never seen her in such a state of debilitating panic. I have to make the time to settle her down and review some coping skills. As if I'm already worried enough about Mum.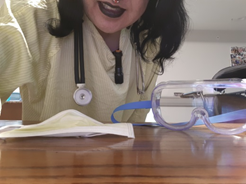 A positive development was that I was offered a car on a residual lease by a local car cooperative. I save time and energy in the commute to and from work, avoid possible viral exposure in the public bus system, and shop much less frequently at the grocers down to only once weekly. And a big safety benefit as I don't have to stand around a deserted bus stop at late night hour and risk being assaulted or harassed.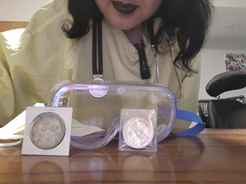 The extra income goes into paying for that car lease and more convenience food that my kid's can easily handle and for myself as I feel exhausted much more often than usual and cut out some cooking tasks of the equation. What extra cash left over half will go into my Emergency cash reserve and the other half will go into my Stacking if there is still any reasonably priced bullion or silver coin left in the market.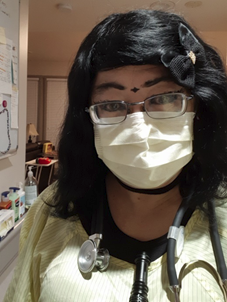 And my situation now? If I can settle my little sister down into a new routine, I hope to be posting at least once a week with curating sprinkled in. My time and energy are in short supply but manageable as I pin my hope that my Vacation time be reinstated soon since the local infection rates flattened and not as bad as projected by the CDC model.
Well they had flawed data to begin with anyway.


We're all in this together and thanks for the appreciation!
As long as I remain healthy, knock on wood, duty calls! I still love this job and if you can… keep stacking!
1936 Canadian Silver Dollar, KM#31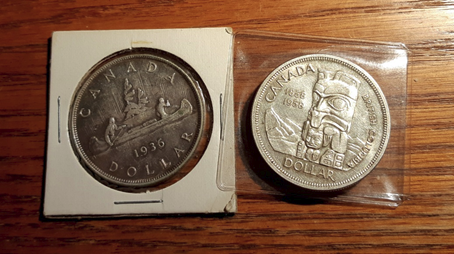 1958 British Columbia Commemorative Silver Dollar, KM#55
And, one more thing, Yellow PPE hospital wear is just NOT MY COLOR!
Kerris, your Gothic Night Nurse.
I hope you enjoyed this personal update feature
Thank you for stopping by my Blog today.

Banner by @thekittygirl

R

References
1. My own pictures shot with a Samsung SM-A530W
P. Image under Pixabay
R. Clip art from 123RF
W. Wiki Commons
WC Wiki Commons: Air Horn by Edwc under CC 3.0
I work in a Health Unit. I am a Gothic Nurse. - Salutem laboro in Unit. Nonne ego sum Antiqua.