Road Race For a Cause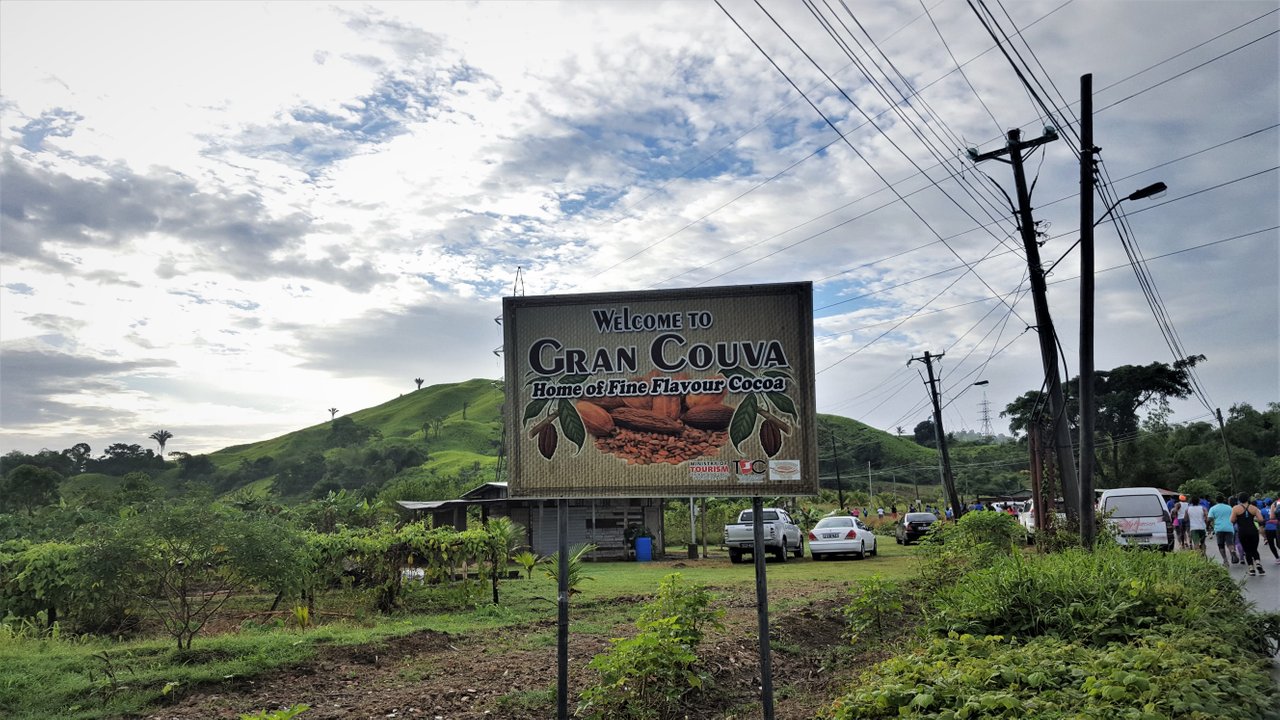 Our next adventure takes us to the countryside of Trinidad to a place called Gran Couva. We participated in a 5K road race in support of a little boy called Jovi who was in need of a bone marrow transplant. Gran Couva is known for its lush, beautiful vegetation and quiet yet breathtaking surroundings. In Trinidad we call it "D bush". At sunrise and golden hour, the views along the way were just majestic and I am very excited to share them with you!
Road Race For a Reason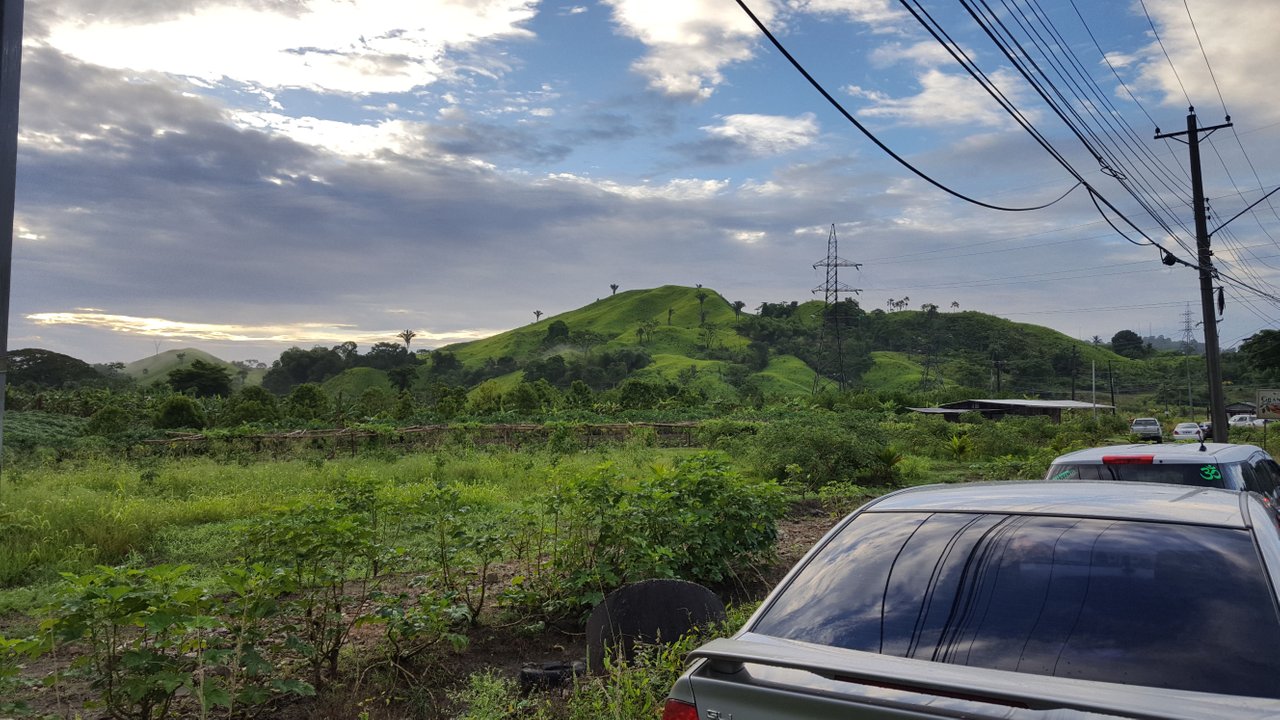 We headed down to the area around 6:00 am as the race was starting at 6:30 and already, there were people there lining up at the starting line. We took a while to secure a park at the side of the road, but once it was acquired, it became apparent that the phenomenal views had already started! The air was crisp and fely pristine and free of any type of city pollution and the morning sun glazed over everything with that new look and feeling you can only get on a nice early morning. To the left of where we parked, there was this single hill that rose up and shone beautifully in the morning sun. I called it mango seed hill as it looked much like an eaten mango seed.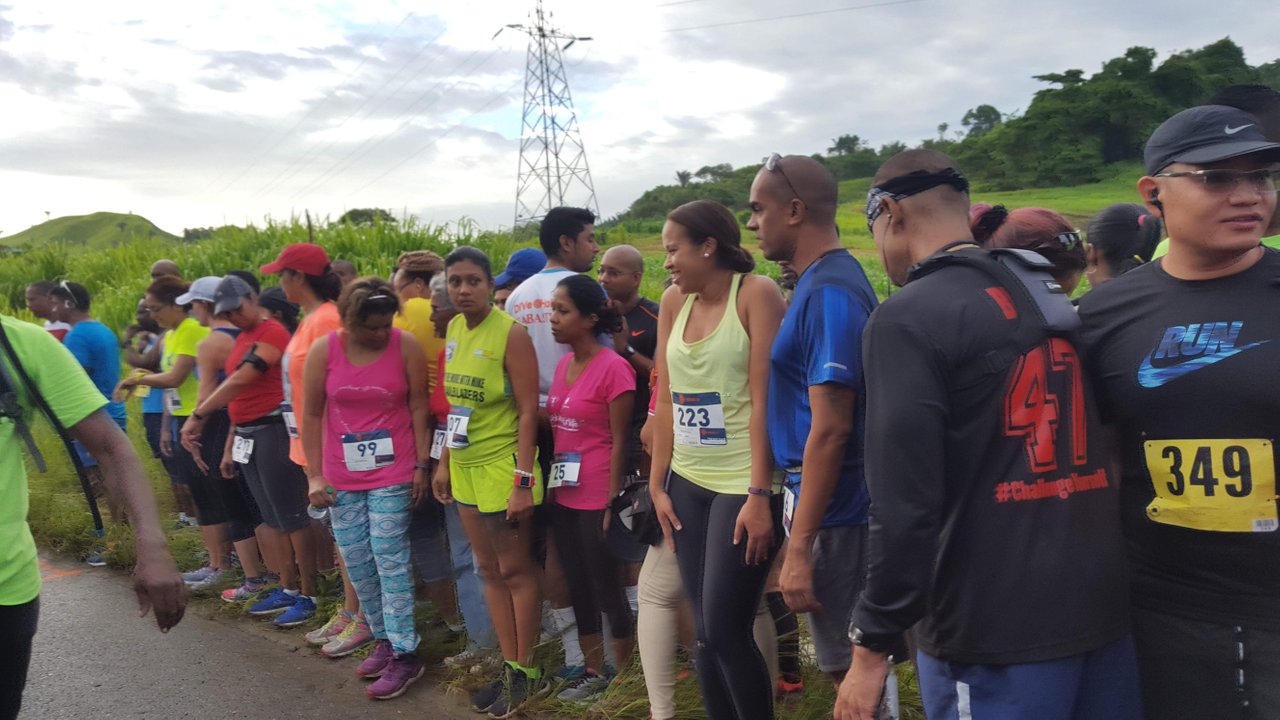 We had to step aside from time to time to let cars pass.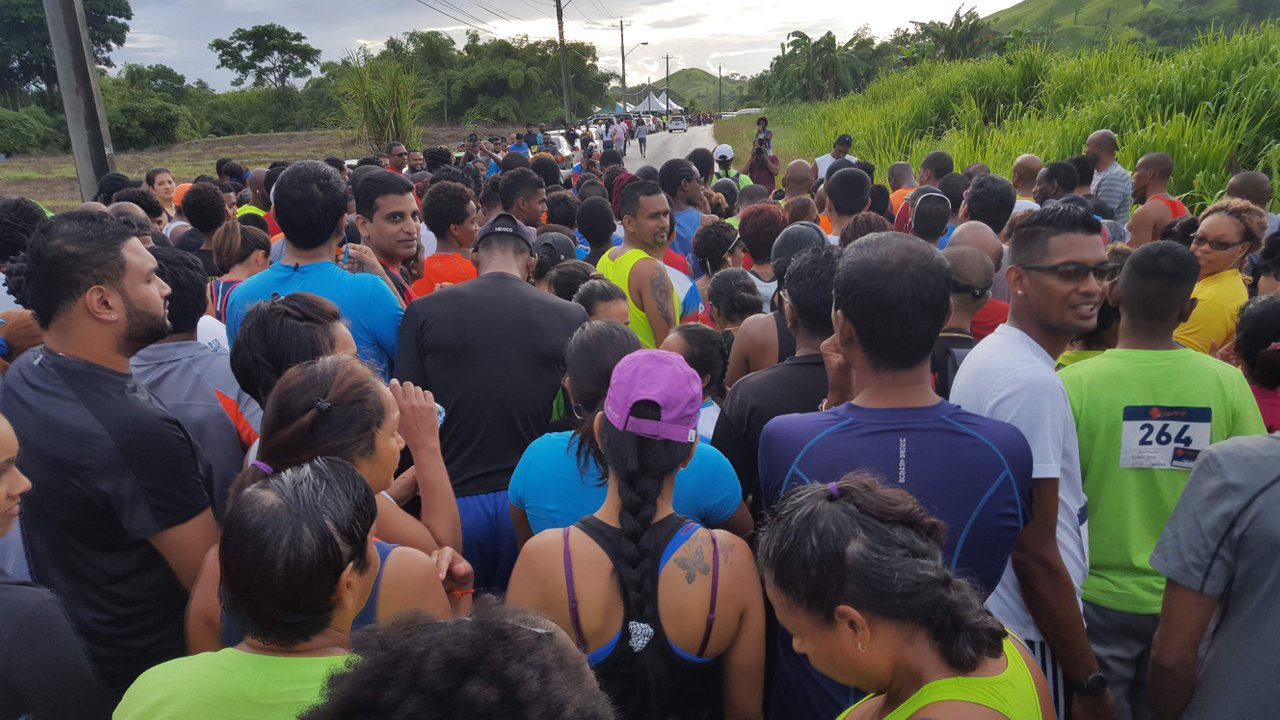 Everyone eagerly awaiting the starting horn!
There was this subtle air of buzz and electric excitement you can only get out of the anticipation of starting a marathon. Everyone eagerly awaited the sound of the horn that would commence the movement of hundreds of bodies out into Gran Couva's roads. Once the horn was blown, the huge mass of people jogged forward until everyone got to their preferred pace that could be maintained. We were off!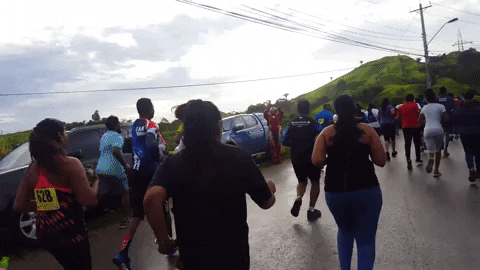 Beautiful views Along the Way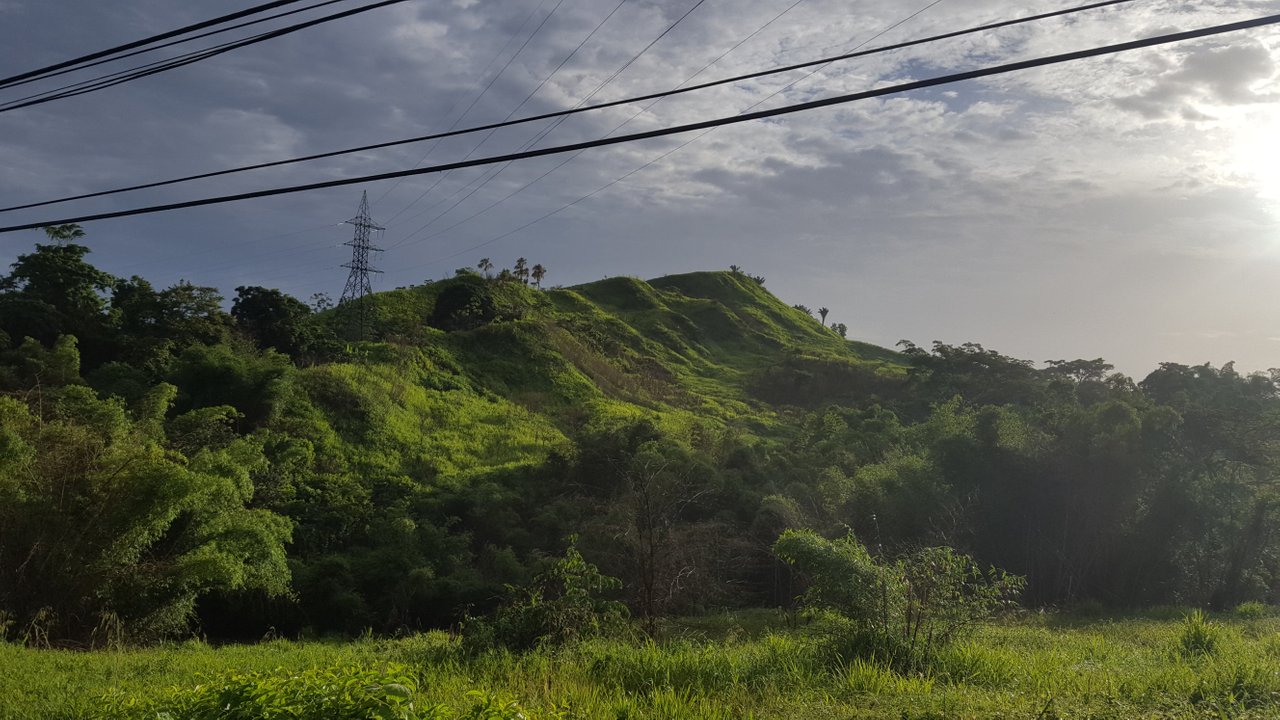 As we jogged along, we got to see how the people of Gran Couva lived, how their houses were, their farms, their shops and little glimpses of their daily lives. There were many beautiful houses of many kinds amidst the alluring forestation and foliage. It was nice to see the rolling hillsides that stretched for miles covered by luscious green grass, the mysteries that lay hidden inside them beckoning. It was so breathtaking!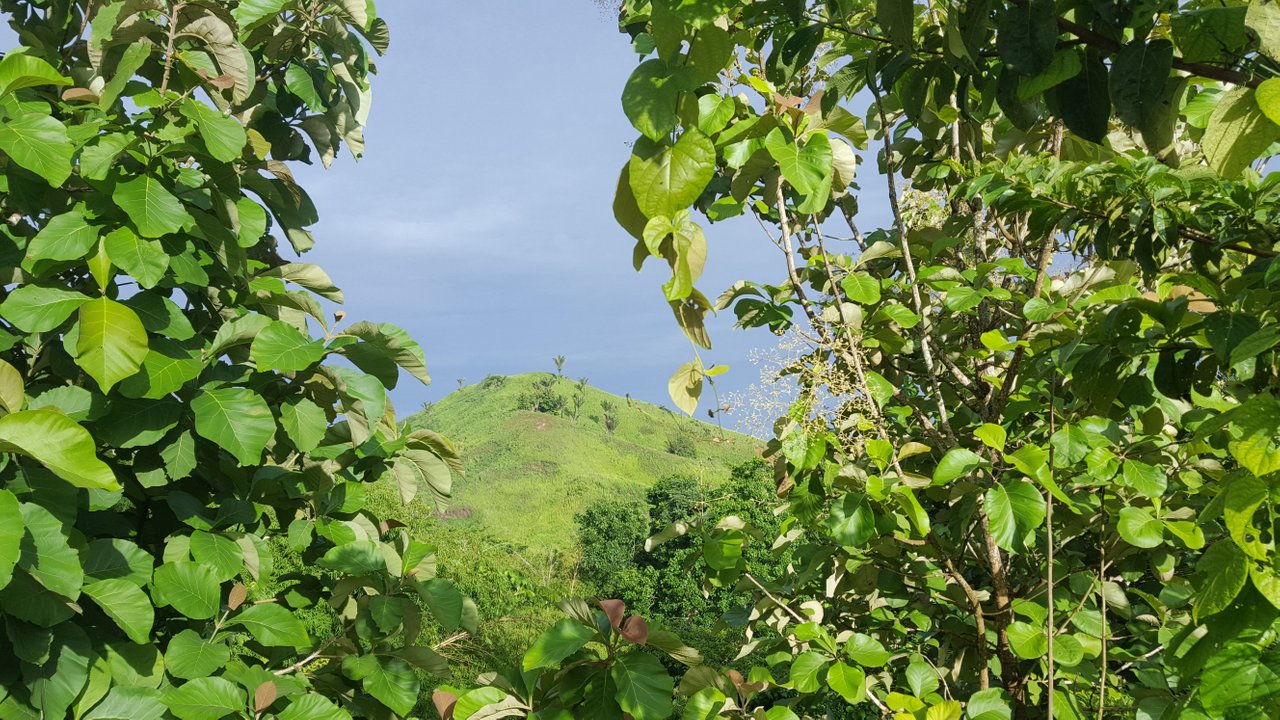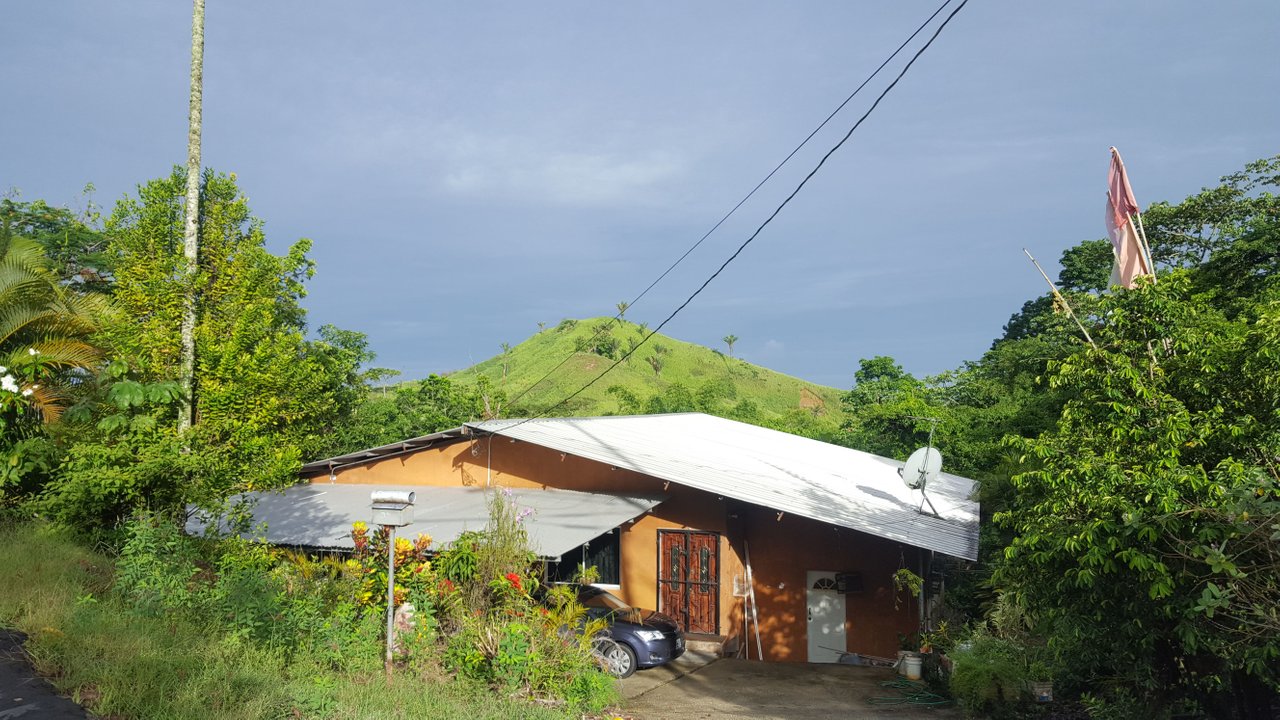 Mango Seed hill could be seen from many angles.
We got to see Mango Seed Hill from many angles as the route of the road race basically circumnavigated the land formation and I was quite delighted to get the different views of it. It seemed that it only appeared as a mango seed from one angle though.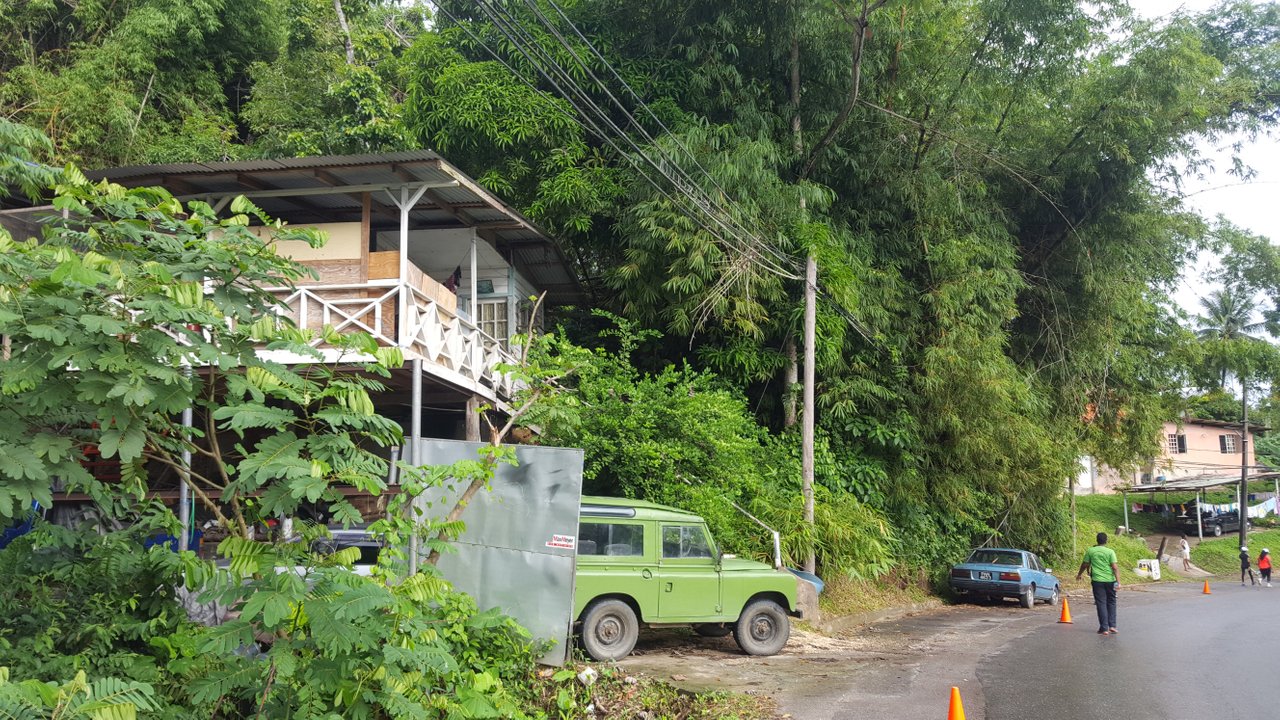 There were many houses of different varieties.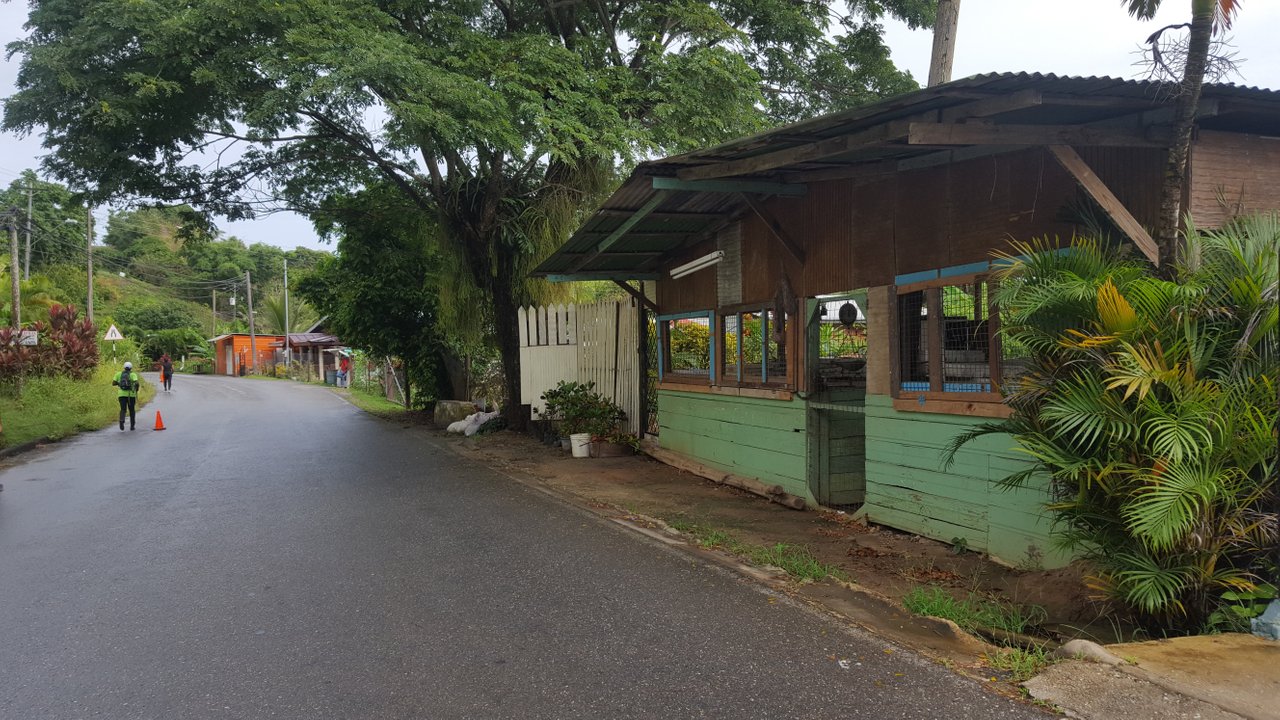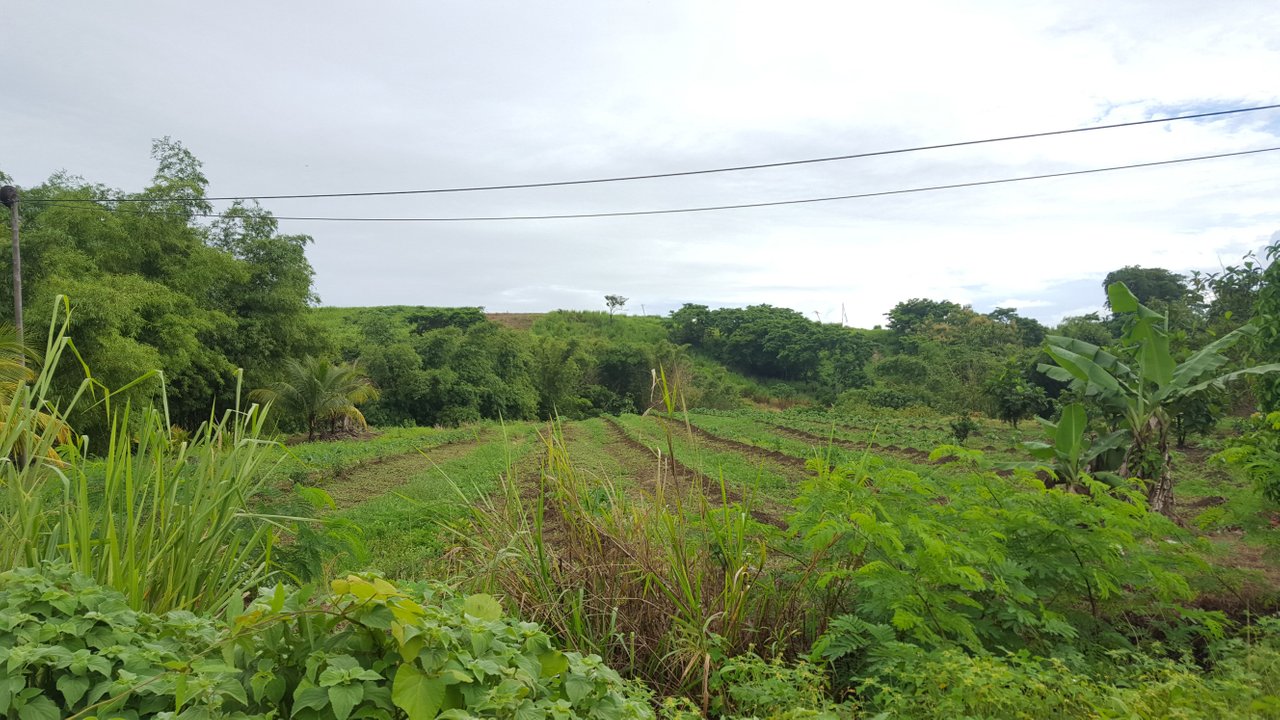 Most of Gran Couva is really agricultural properties and farm lands and so there were multiple pieces of land being cultivates. We recognised these areas due to the uniform well planted crops and plowed soil. We had fun along the way trying to guess the types of crops that were planted!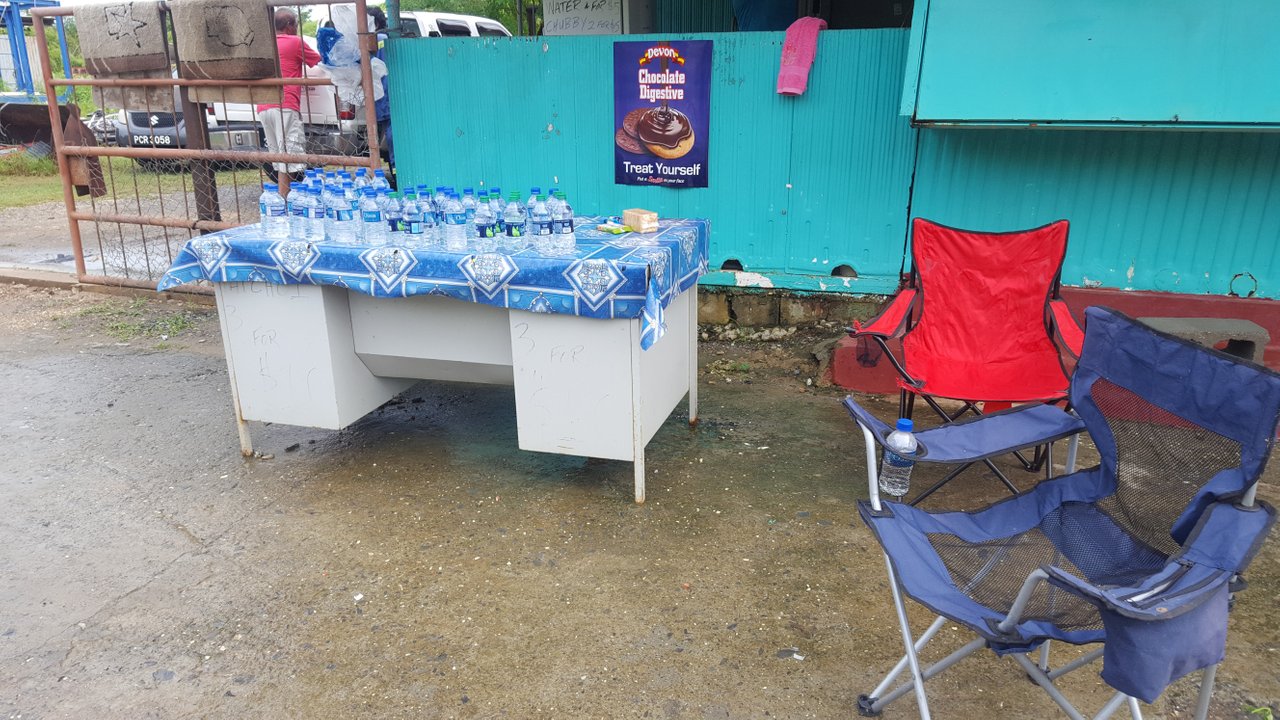 One of the many water stations along the route.
Finish!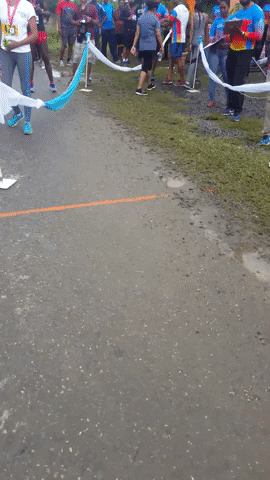 Finally we got the finish line and it felt bittersweet as we were exhausted (we had not trained beforehand) yet there we were wishing that we could continue to explore the expanse of Gran Couva and its hidden treasures. This was definitely the most fun I've ever had in a road race ever, it felt more like some leisurely beauty rich safari or nature hike. As we left Gran Couva that day, we could not help but feel as if we left a part of our hearts there. Thanks a lot for reading, Cheers!