Greetings friends I prepare for you today Crispy Breaded Shrimp, accompanied with cassava arepas served with rice to taste especially in quarantine with flavor and nutrition.
Saludos amigos, les preparo hoy Camarones Empanizados Crujientes acompañados con arepas de yuca servidas con arroz al gusto especialmente en cuarentena con sabor y nutrición.
"Crispy Breaded Shrimp -Quarantine Special- With Arepas de Yuca."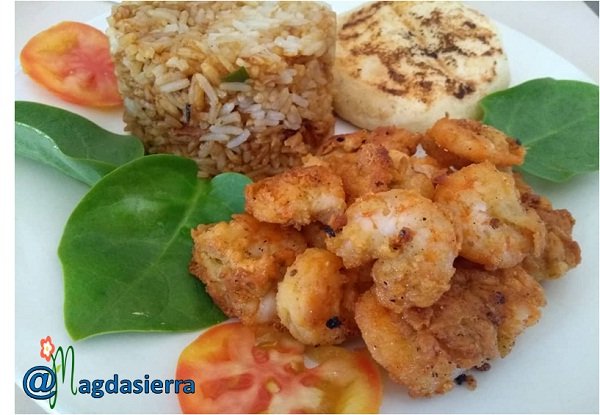 "Crujientes Camarones Empanizados- Especial de Cuarentena con Arepa de Yuca. "
Ingredients
½ Kilo of Shrimp
• 100 grams of wheat flour
• 3 Ounces of oil
• Thyme, dried oregano and salt and pepper to taste.
• 1 / Kilo de Yuca.
• Fried rice necessary quantity.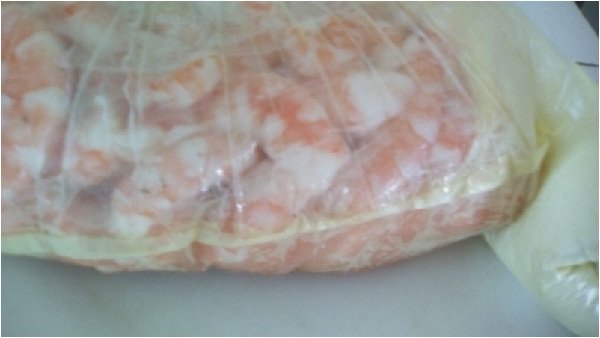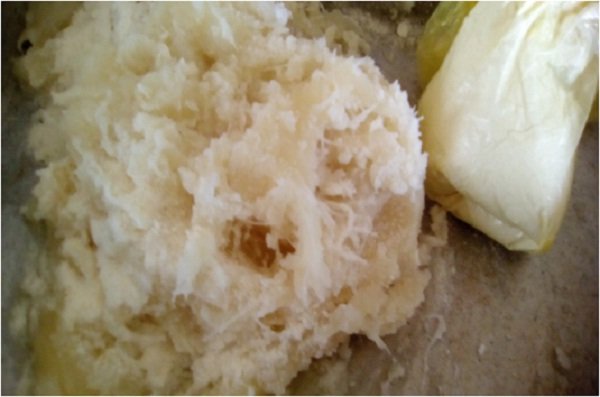 Ingredientes:
• ½ Kilo de Camarones
• 100 Gramos de harina de trigo
• 3 Onzas de aceite
• Tomillo, orégano seco y sal y pimienta al gusto.
• 1/ Kilo de Yuca.
• Arroz frito cantidad necesaria.

Elaboration:


• We place the shrimp in a container and rinse them with plenty of water and season them with thyme, oregano, salt and pepper to taste.




• Add wheat flour until well wrapped.




• Pour oil into a pan, take it to the stove to heat up, add the shrimp, turn it from side to side until it is fried, remove it from the pan and drain.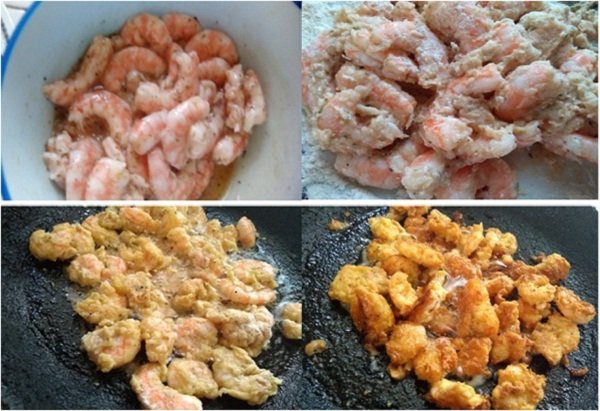 • We put the yucca to cook until it softens, we remove it from the heat and strain, we wait for it to cool down.




• We proceed to crush the cassava and add salt, knead the cassava, make the arepas, take them to budal to cook them and that's it.




• We serve this exquisite recipe ideal for quarantine breaded shrimp with fried rice and cassava arepas.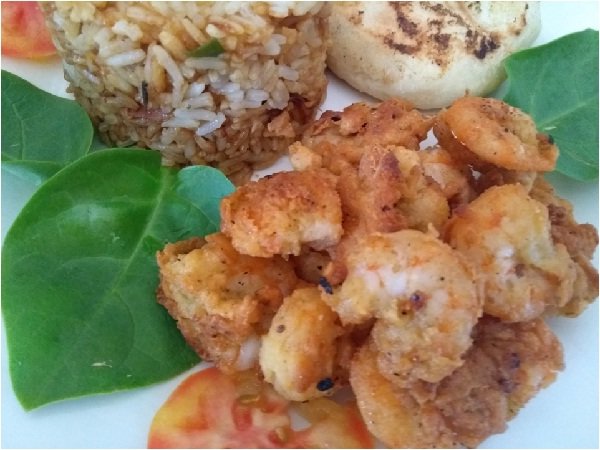 Elaboración:
• Colocamos los camarones en un recipiente y los enjuagamos con abundante agua y los sazonamos con tomillo,oregano sal y pimienta al gusto.
• Añadimos harina de trigo hasta envuélvelos bien.
• Vertemos aceite en sarten lo llevamos a la estufa al calentarse añadimos los camarones,le damos vueltas de lado a otro hasta que se freían los retiramos del sartén y escurrimos.
• Colocamos a cocinar la yuca hasta que se ablande la retiramos del fuego colamos esperamos que se enfrie
• Procedemos a triturar la yuca y añadimos sal amasamos la yuca , realizamos las arepas , las llevamos a budal para cocinarlas y listo.
• Servimos esta exquisita receta ideal para la cuarentena camarones empanizados con arroz frito y arepas de yuca.
Take the pictures with my Blu Neo X mobile.
Tome las imágenes con mi telefono movil Blu Neo X Mobile.
100% original content.

Thank you.