Hello everybody!
Would you like a cup of coffee? Or tea? And at the seashore? And over the cliff?
I really like tea, especially black, with Crimean mountain herbs. I usually take a thermos with tea and some sweets for a walk. And I drive to the sea.
Today it was strong wind on a cliff. But it didn't stop me from enjoying a cup of tea with thyme, mint, oregano and St. John's wort. They say, such herbal drink is good for strengthening immunity.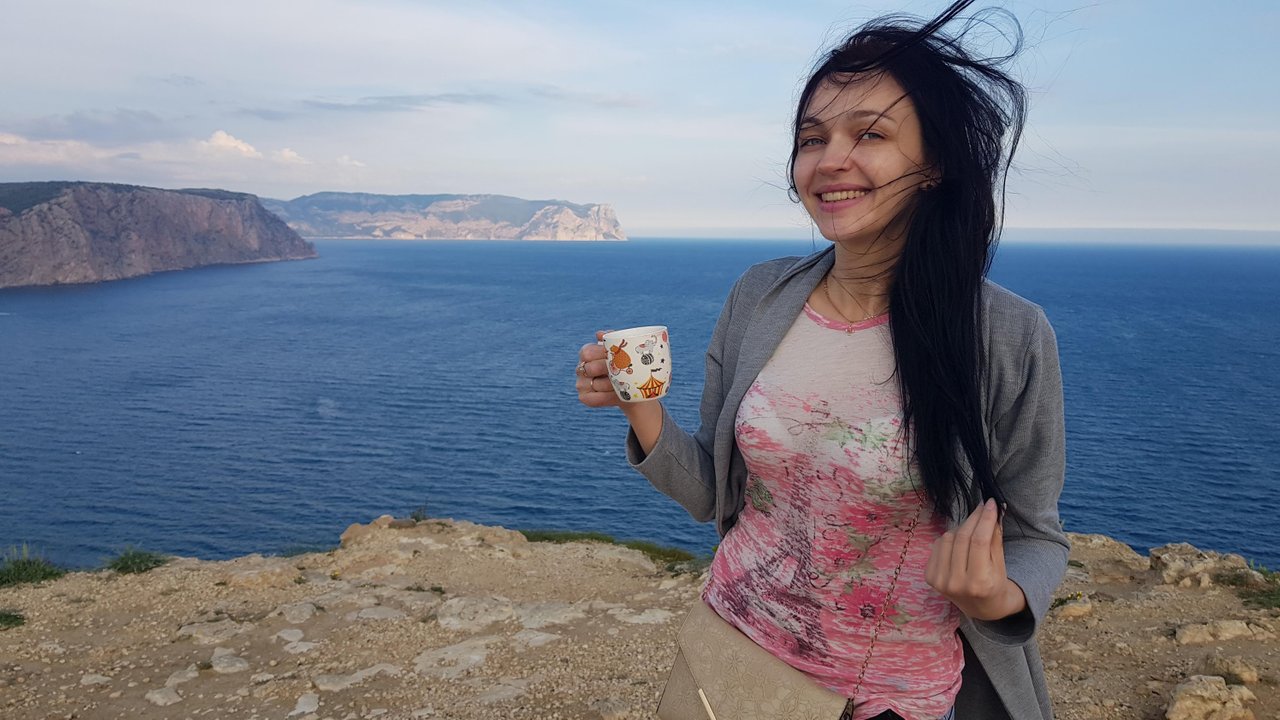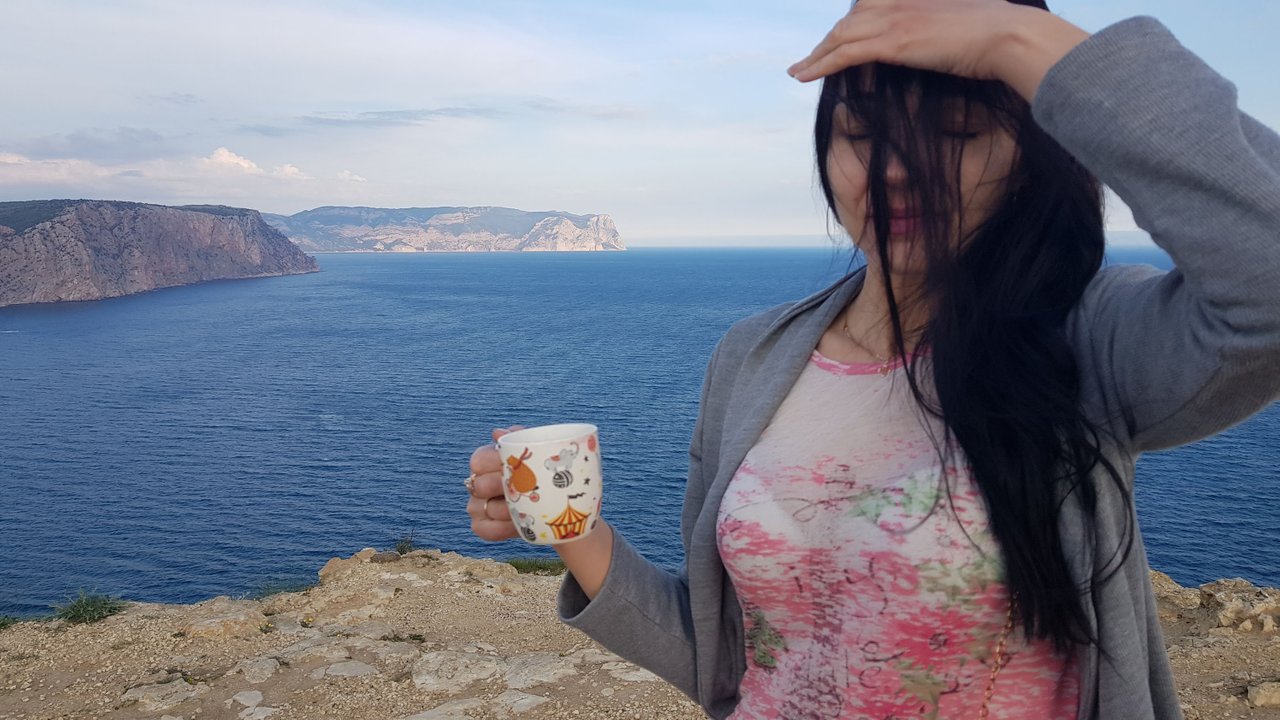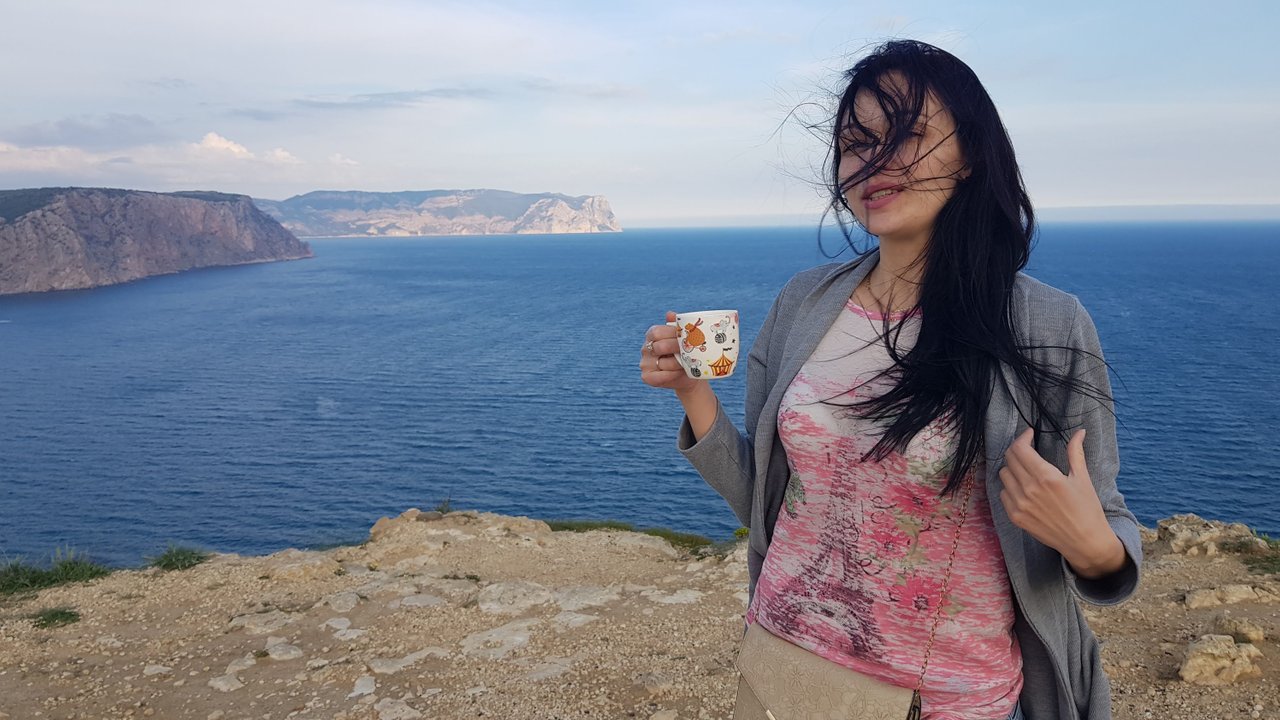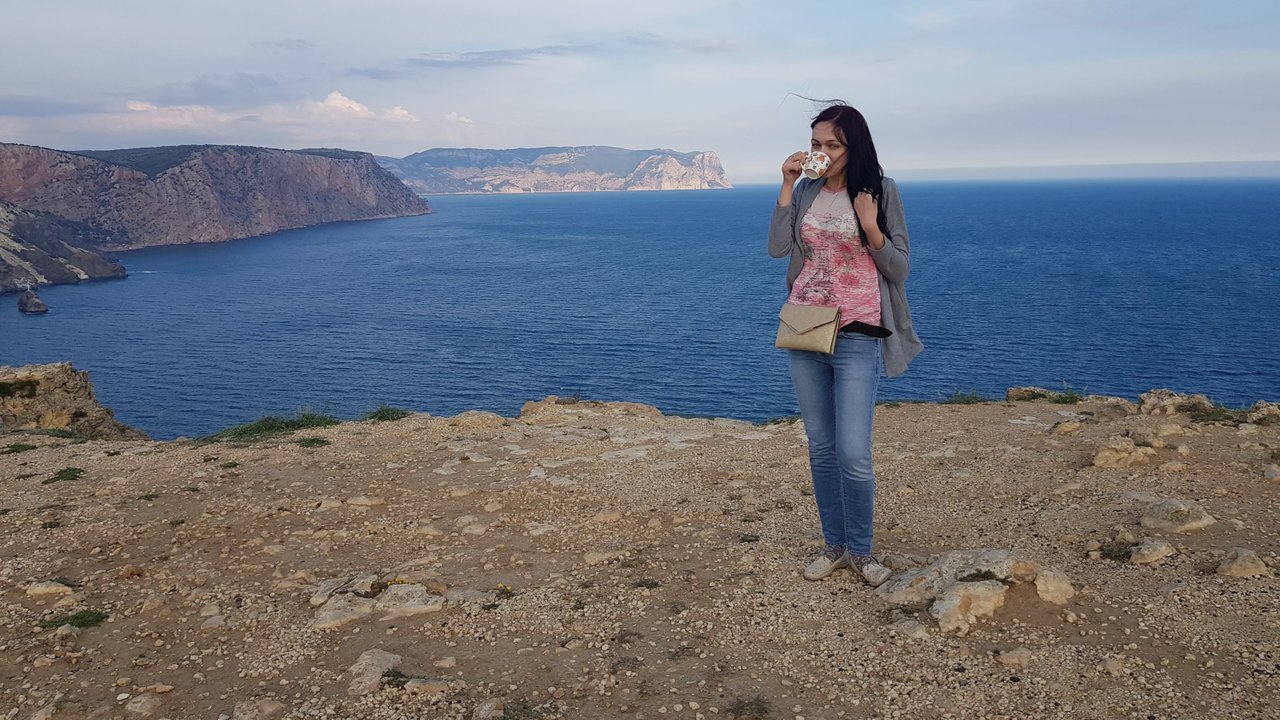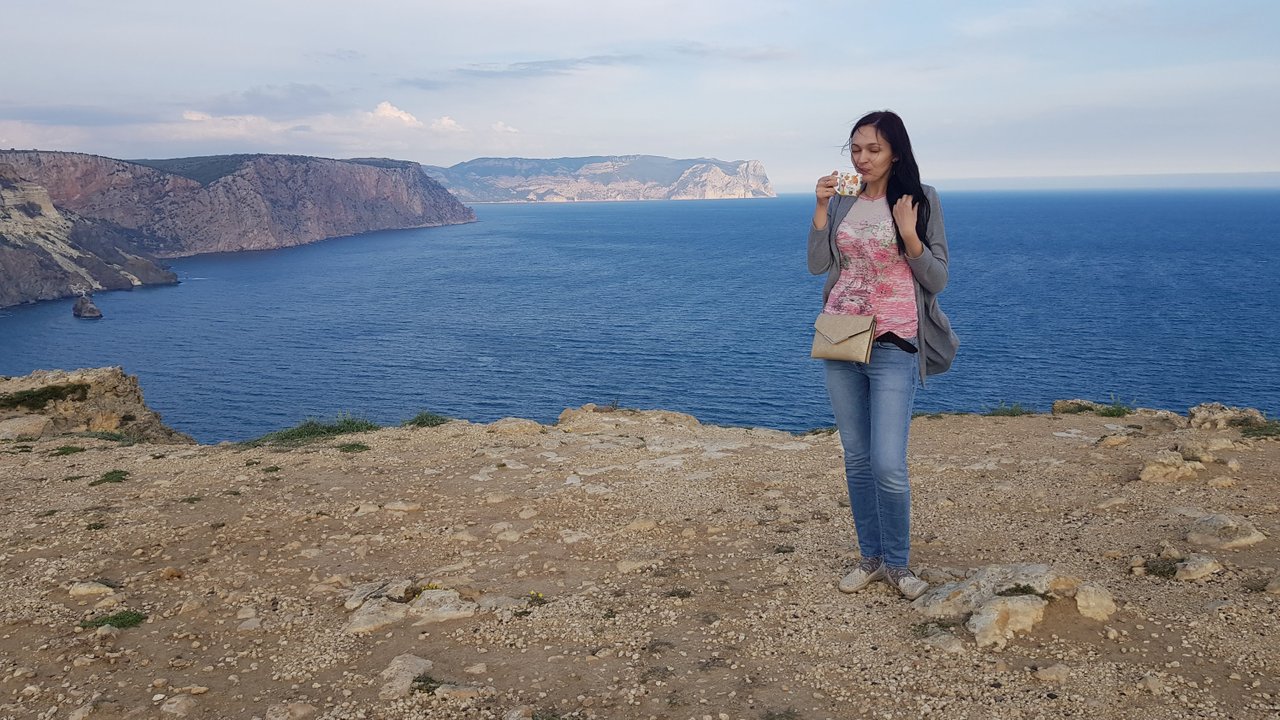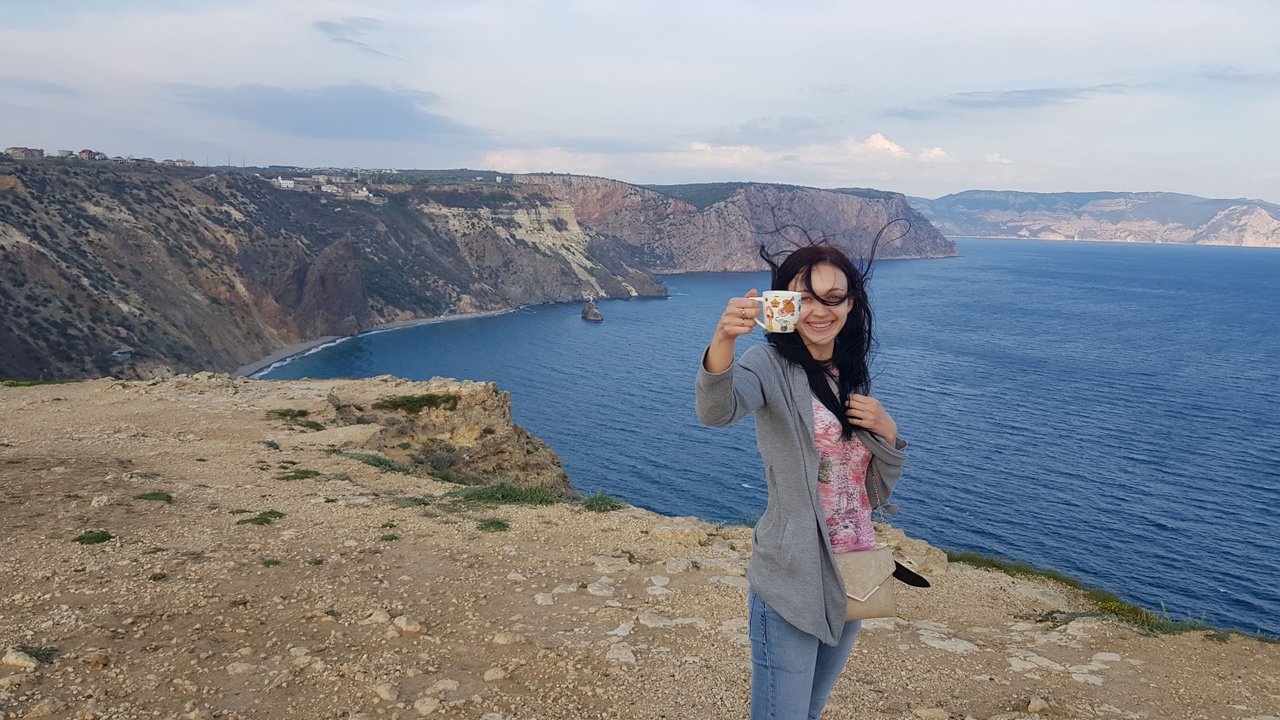 Be healthy, breathe fresh air, drink your favorite drinks.
I'll tell you about this beautiful seashore later.
To be continued!