Hello, my steemit friends!


I live in Crimea, paradise peninsula in the Black Sea, and I'm glad to share my photographs of the beautiful places here.
I've posted some breathtaking views in Part I.
All photographs were made by me.
Today I'll continue and show you the cape from the other side.
Amazing Cape St. George or Cape Fiolent!
High clouds, powerful mountains, the endless blue sea - you can enjoy this view forever.
To the right you see the mountains in the haze - this is the entrance to the Balaklava Bay.
Closer to the middle, the coastline is the territory of the St. George Monastery, our local wild beach is opened to all comers! But before you enjoy the purest sea water, you must overcome the descent of 800 steps along narrow paths and winding paths. The descent is easier than the ascent, so many tourists who aren't used to such physical activity use the local boat, which comes to the beach once an hour and picks up all to Balaklava.
Google changed my photo to black and white.
I think it turned out very effective.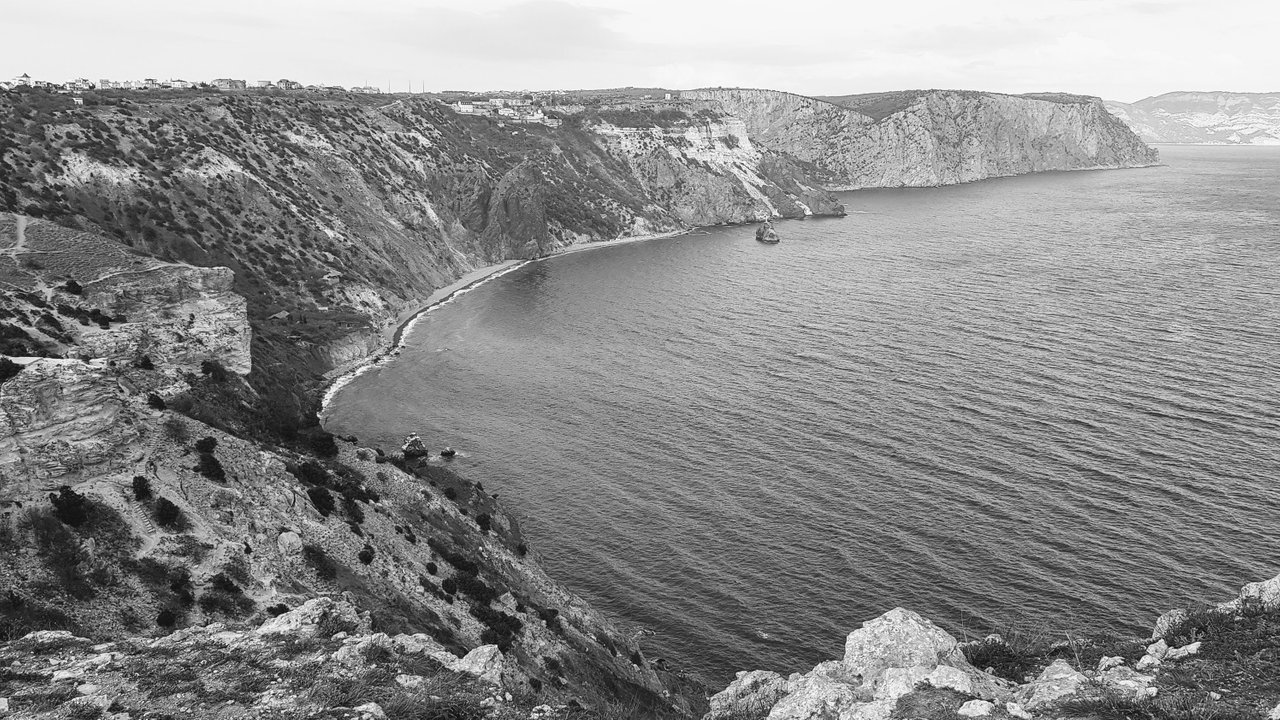 Original. You can compare. They are both wonderful.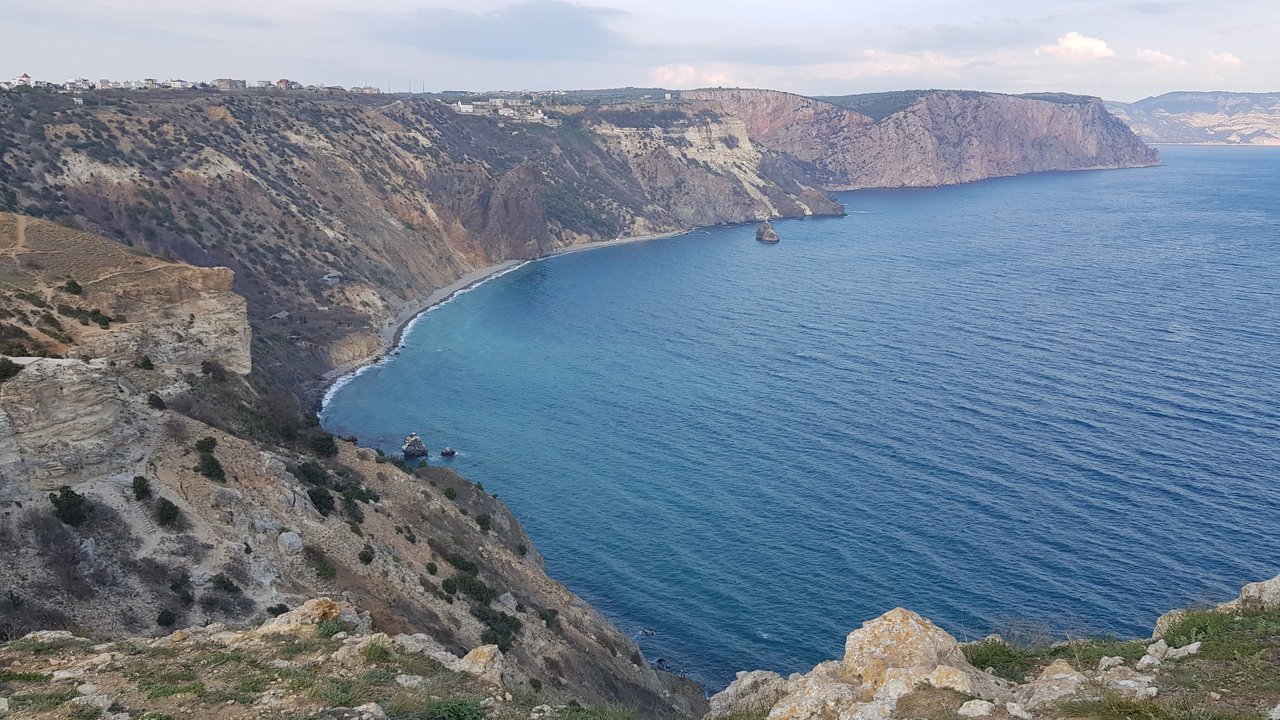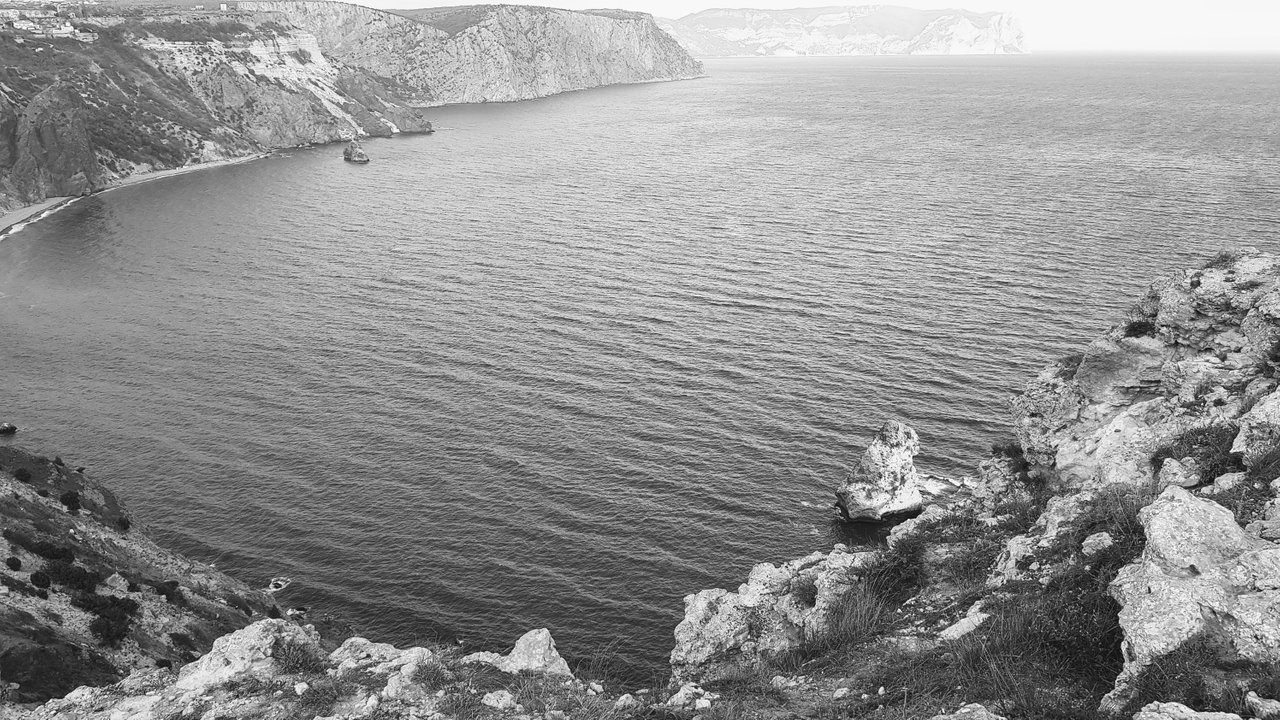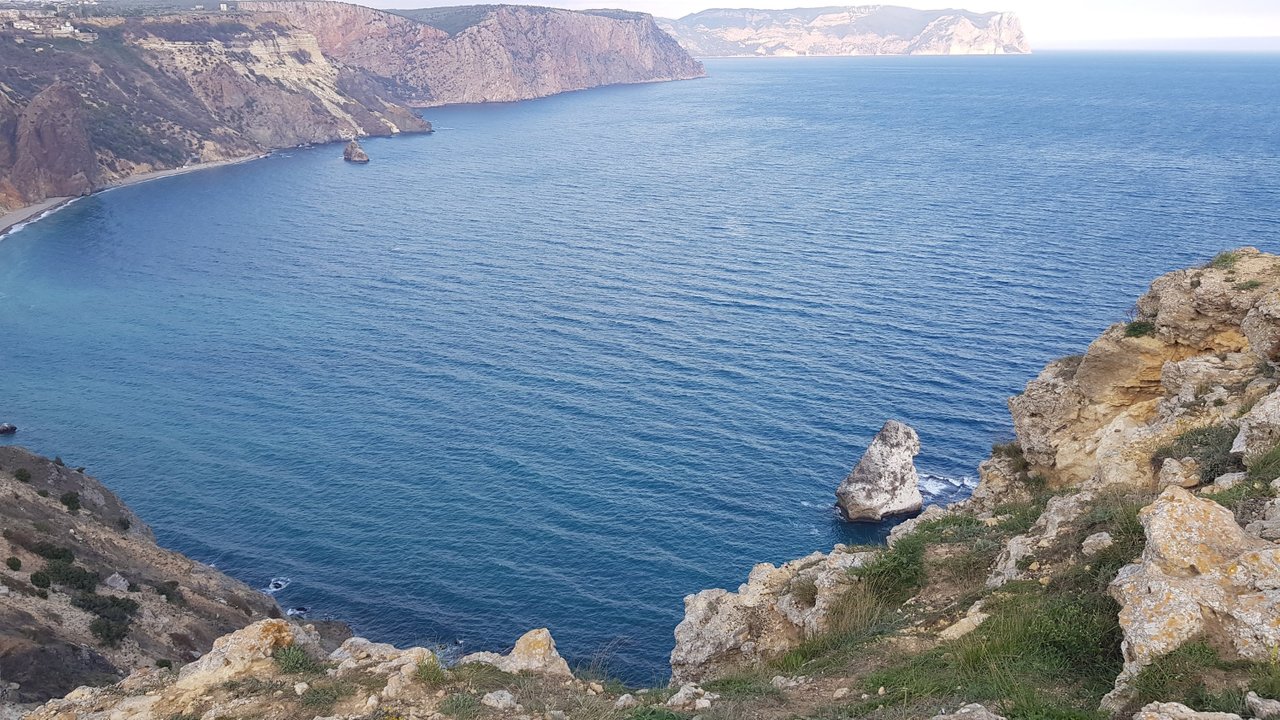 ---
And at this photo I'm pointing a small rock in the sea.
If you look closely, you can see a marble cross on it. Of course, it is too tiny. But it is exactly there. And it has its own legend:
The Greeks crashed in a storm, began to pray, and St. George the Victorious appeared to them and stopped the storm and the fishermen survived. Since then, this place is holy. The St. George Monastery is founded on the mountain, and a cross is set on a rock in the sea.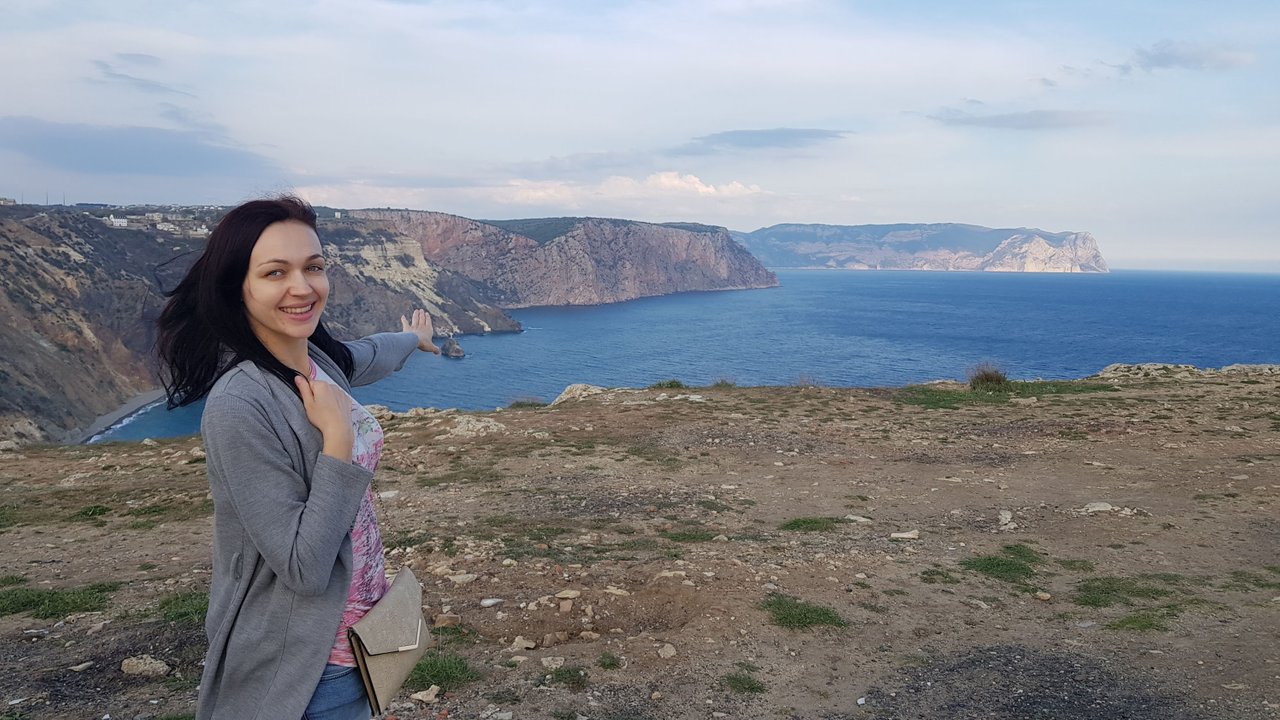 If you come closer to the cliff, you'll see a rock in the sea below, very similar to a little baby-bear.
It always seems to me that he's washing his hind legs in the sea and admiring the sunrises and the sunsets.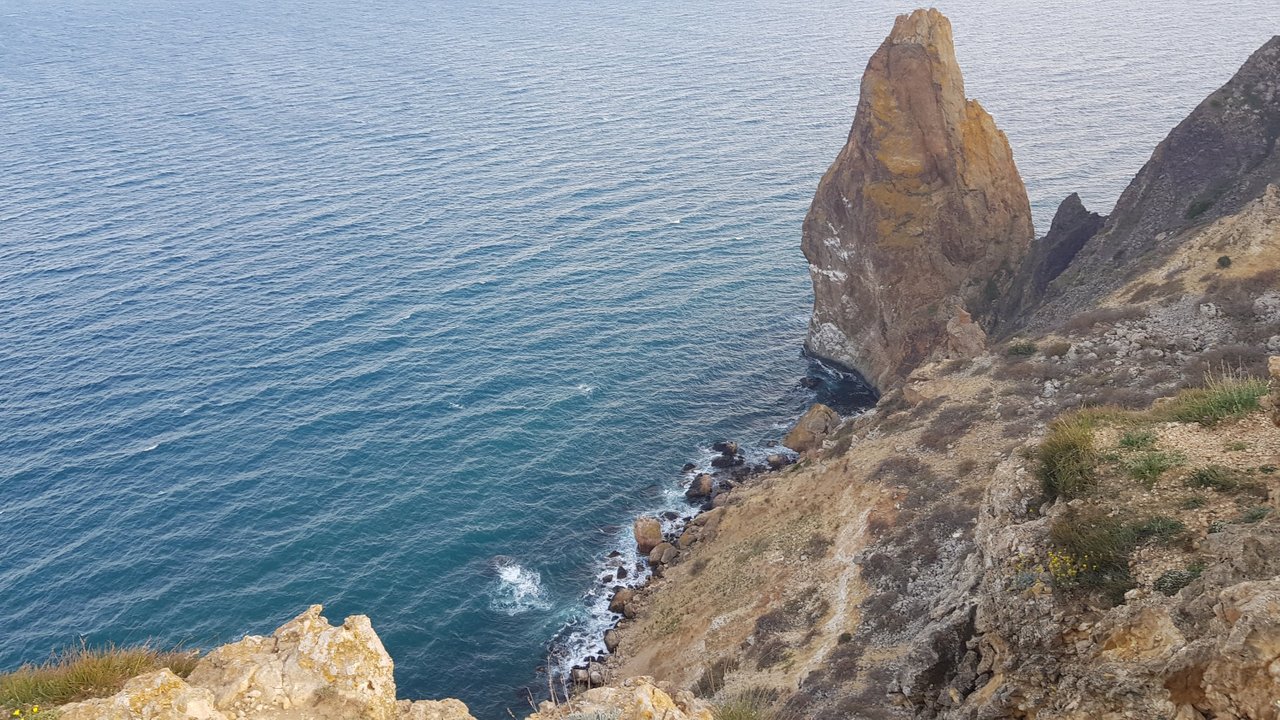 And several photographs of the endless blue sea.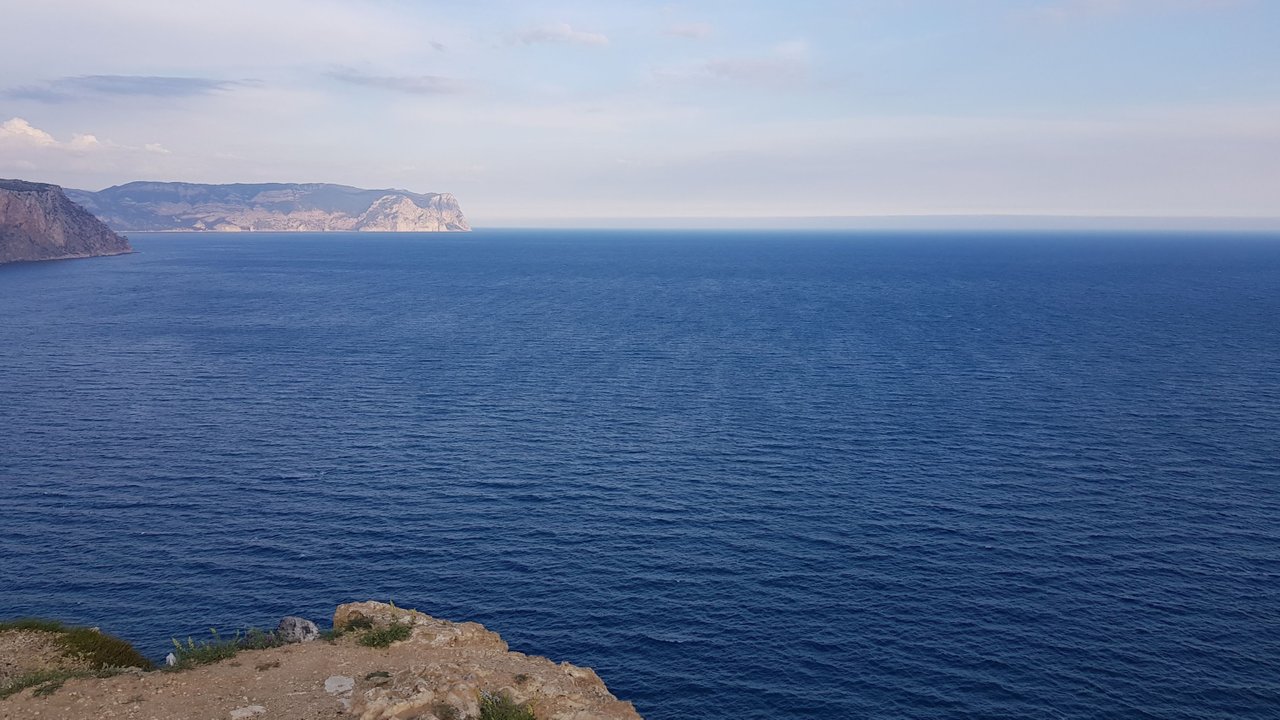 Sea, which it's impossible not to fall in love.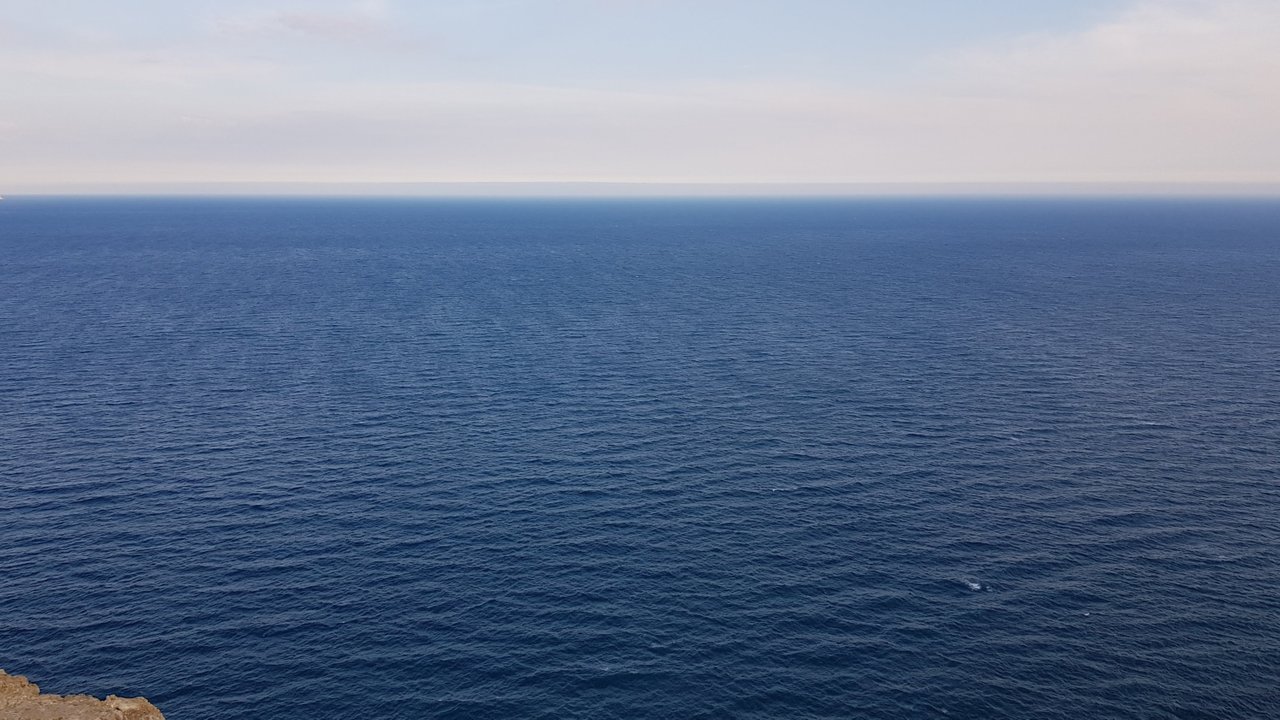 Thank you for your time!
Hope, you liked my post.
Take care of yourself!