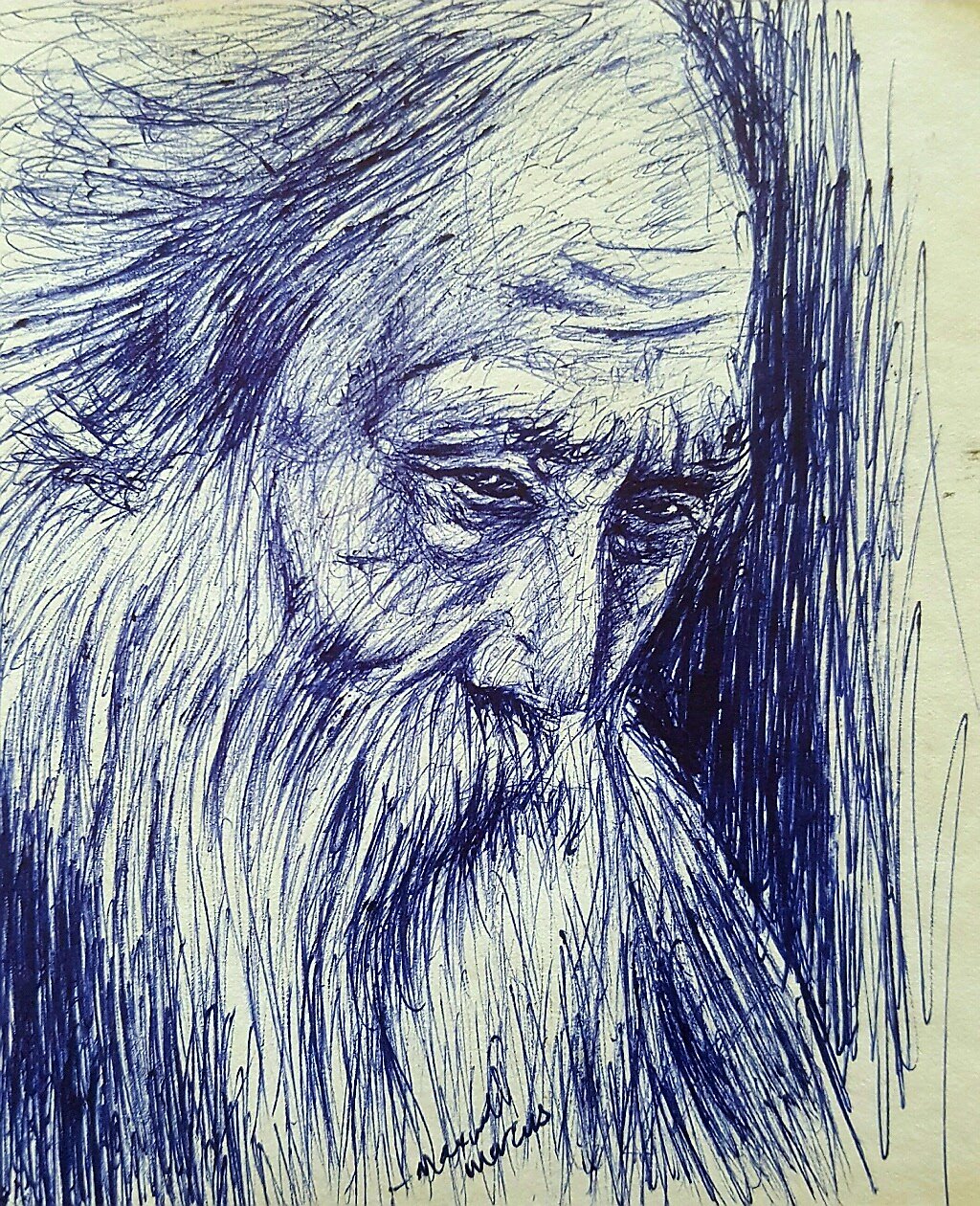 With thousands of rigorous strokes, here comes the emergency of an old man looking down. He's in a deep mood of thoughts.
White beards can be seen surrounding his mouth and cheek. I like how everything just turned out.
Those white hairs signify experience. Experience is the main thing with Old people. Their hearts are rich and their minds are awesome.
My goal was to capture that gaze and bending face. By using light strokes, I achieved that.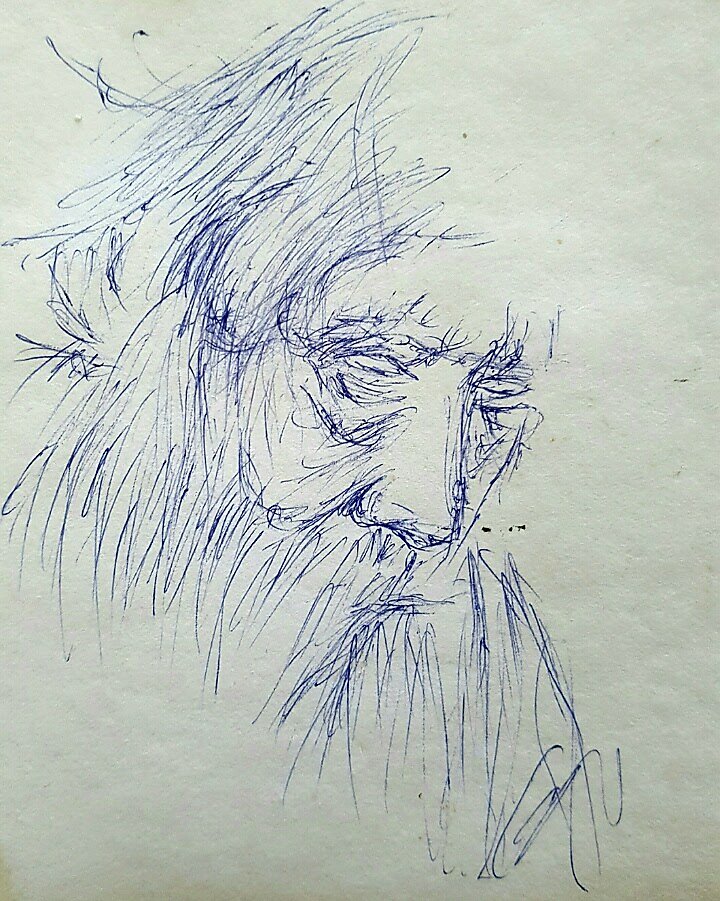 Thereafter, I started adding shades. I first focused on the darkest parts before movibg to lighter parts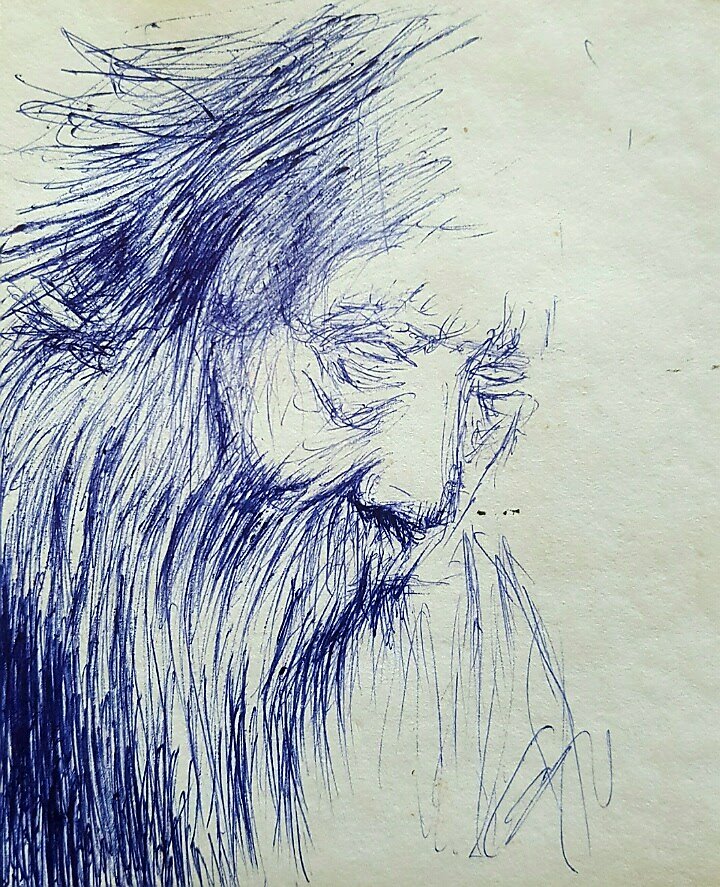 And finally, I added some shades on the right side.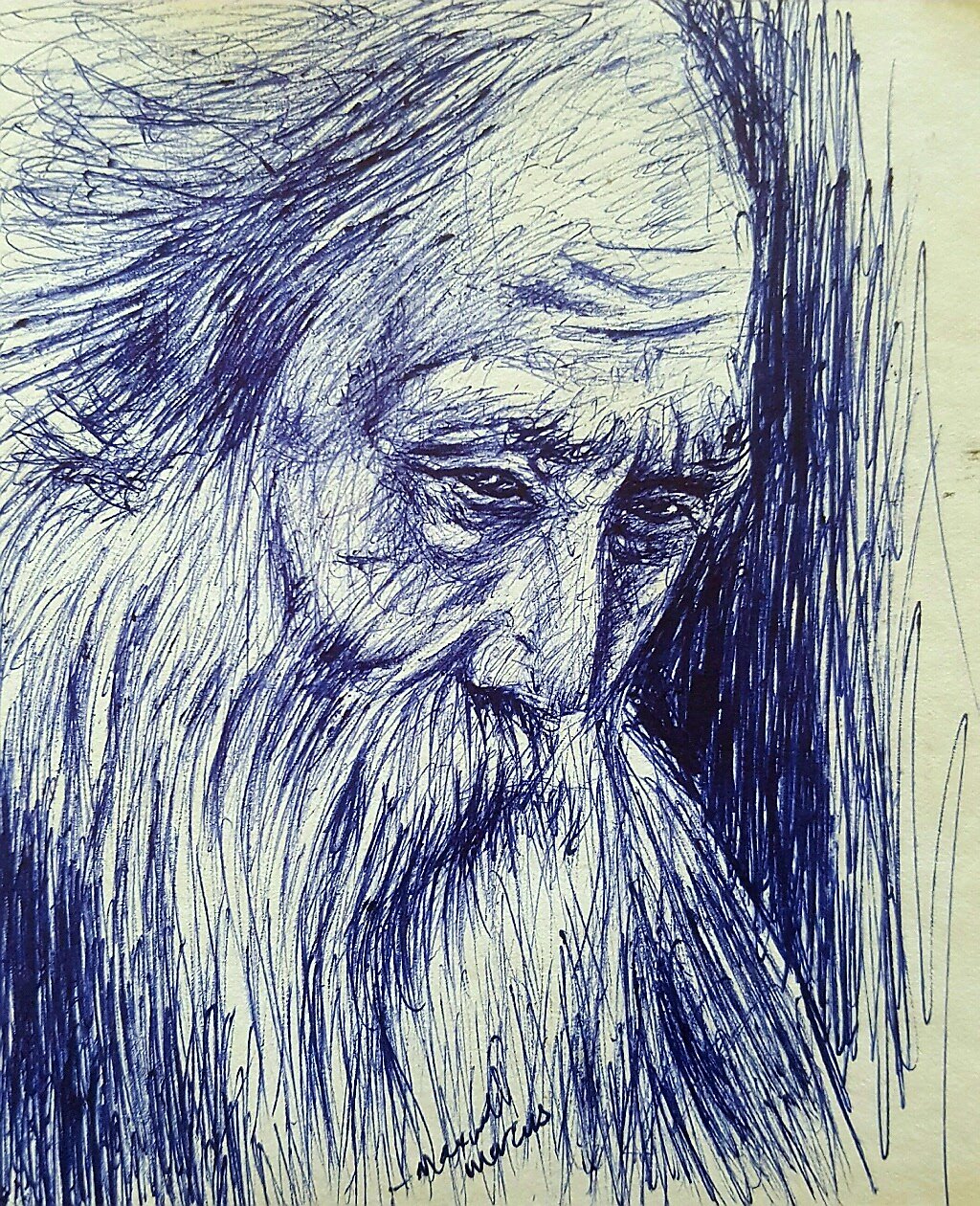 The drawing was done with a blue ballpoint pen on a cardboard paper.
Thank you.