Still in the month of Halloween, we keep them coming. Today, I share with you my new pen drawing of a Zombie Apocalypse which I did with a blue and a red pen.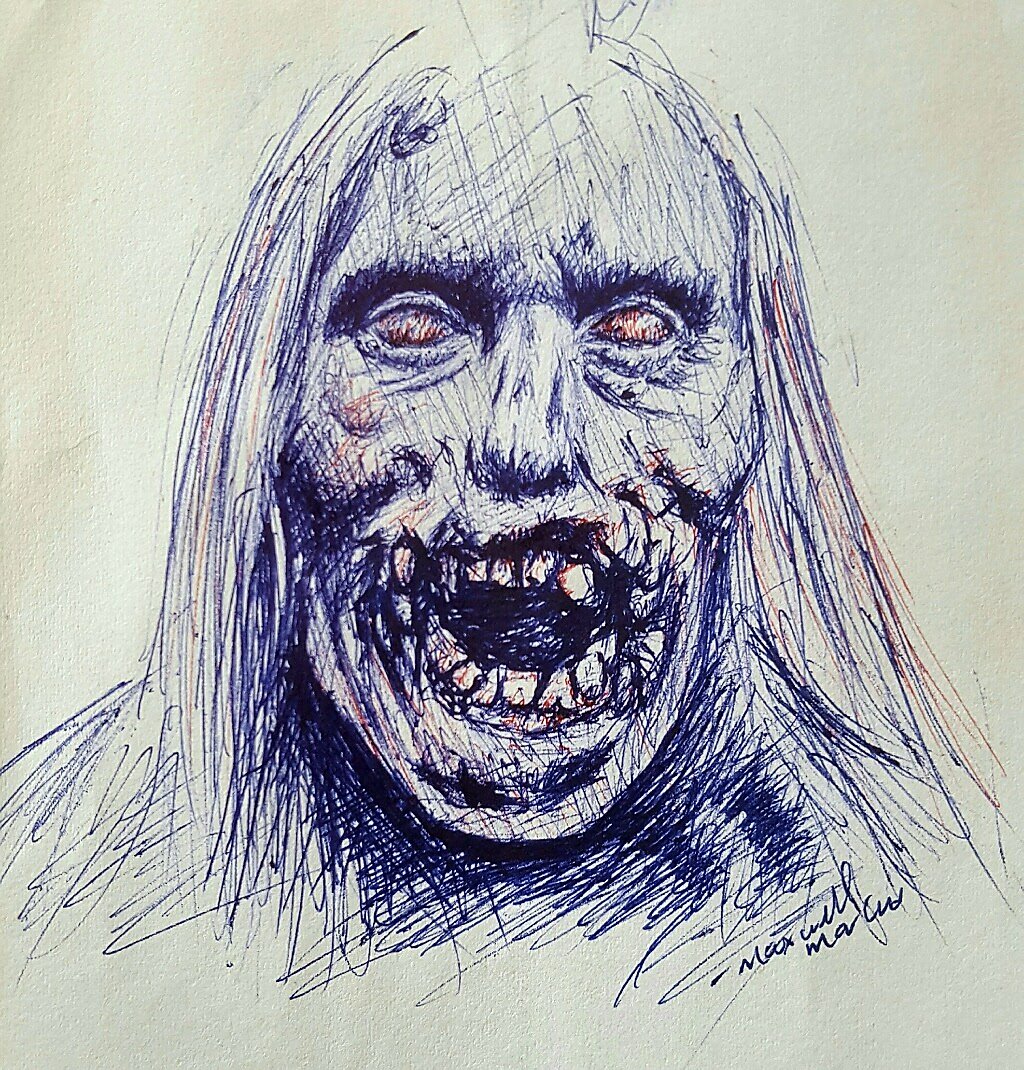 This one depicts a horrible creature who has been transformed to a Zombie after being bitten by another zombie. Looking closely, you can see its decaying mouth which is wide open with blood stains surrounding it. I guess it is hungry for more blood.
Here comes the living dead. We are in the state of emergency.
Reference photo credit
Below are my steps: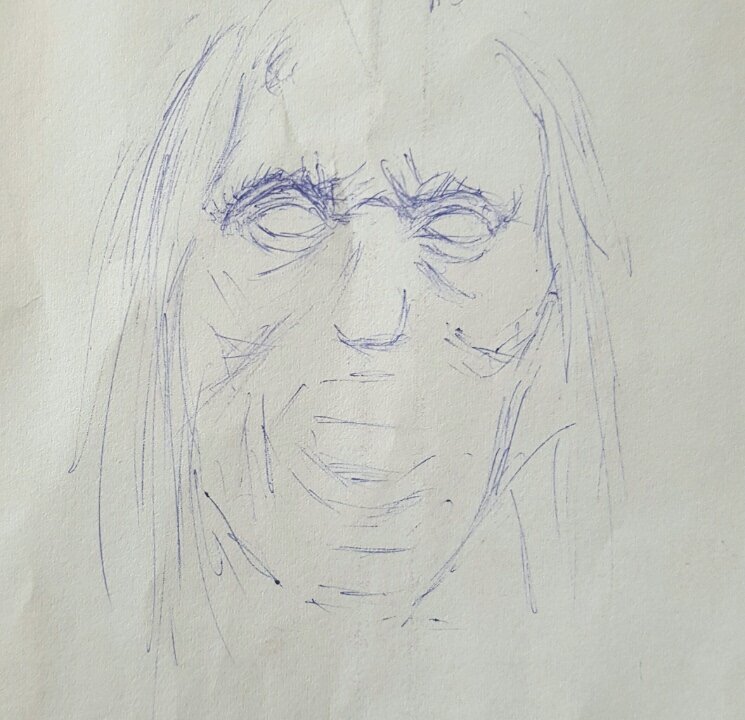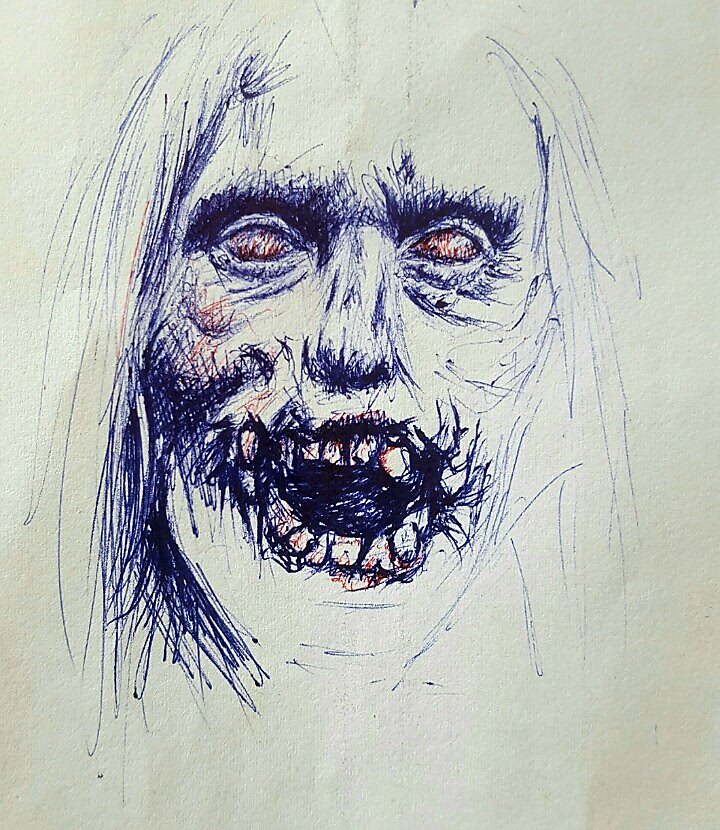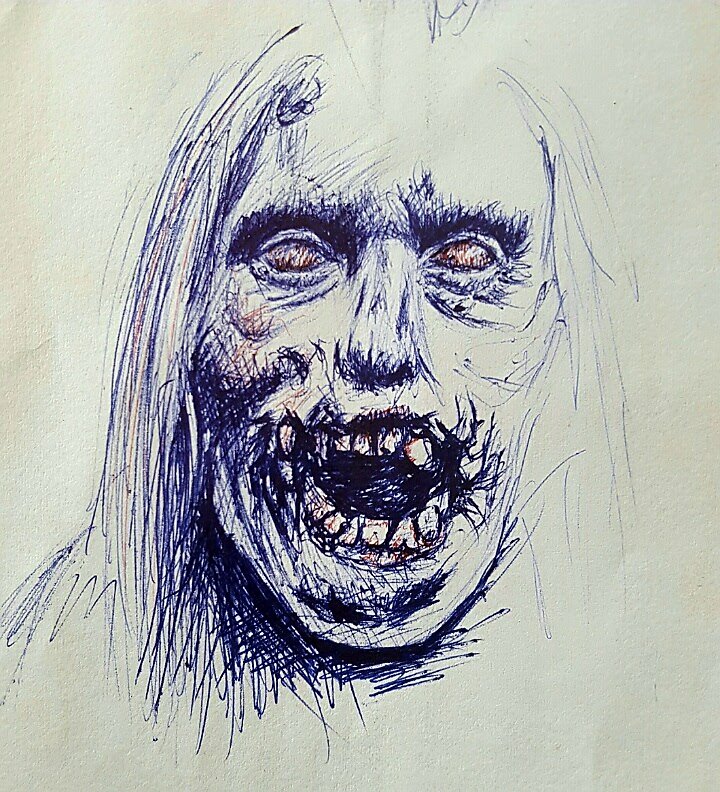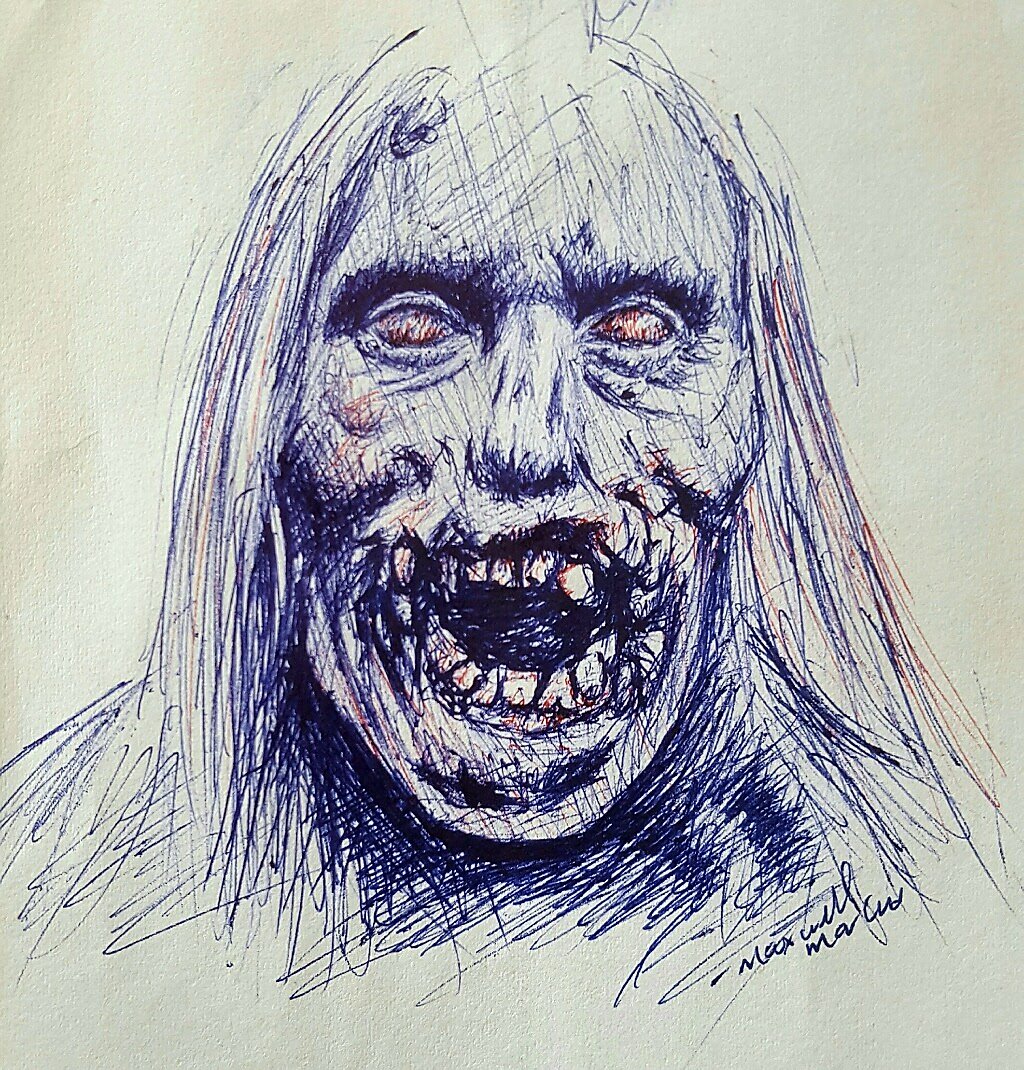 Thank you.