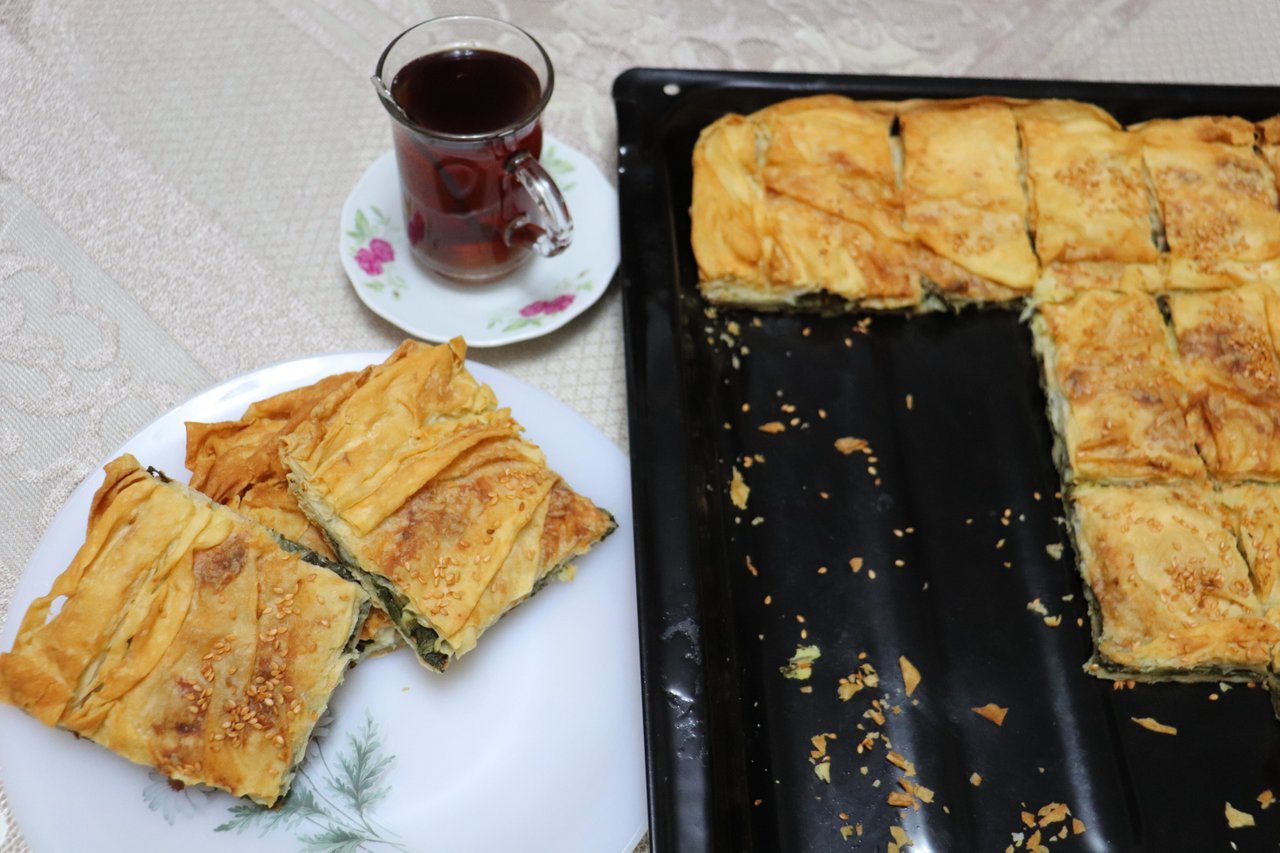 Spinach leaves,olive oil,egg(1),yoghurt(1 table spoon),salt,phyllo(6)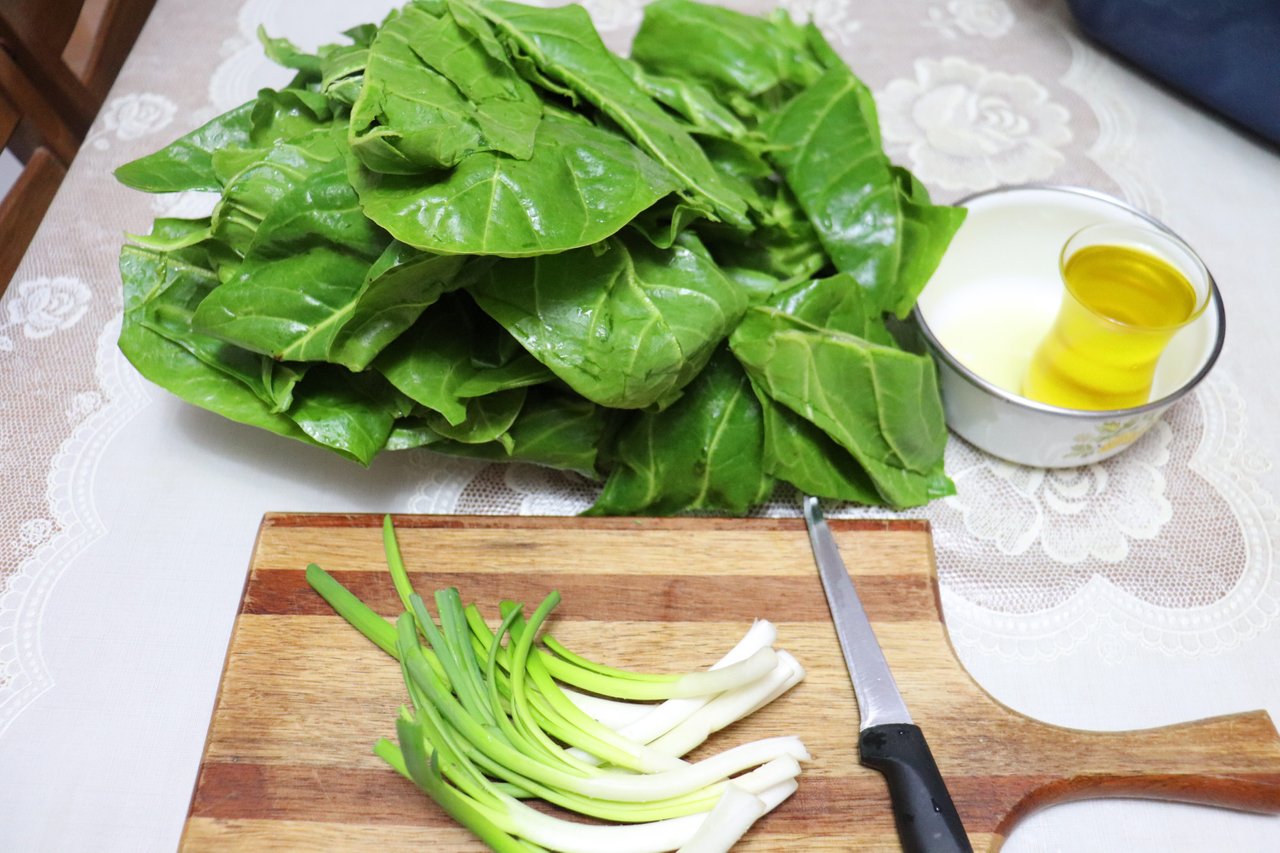 Whisk olive oil, egg,yogurt.Spinach leaves and green onion are chopped.(salt is added)Baking tray is lubricated.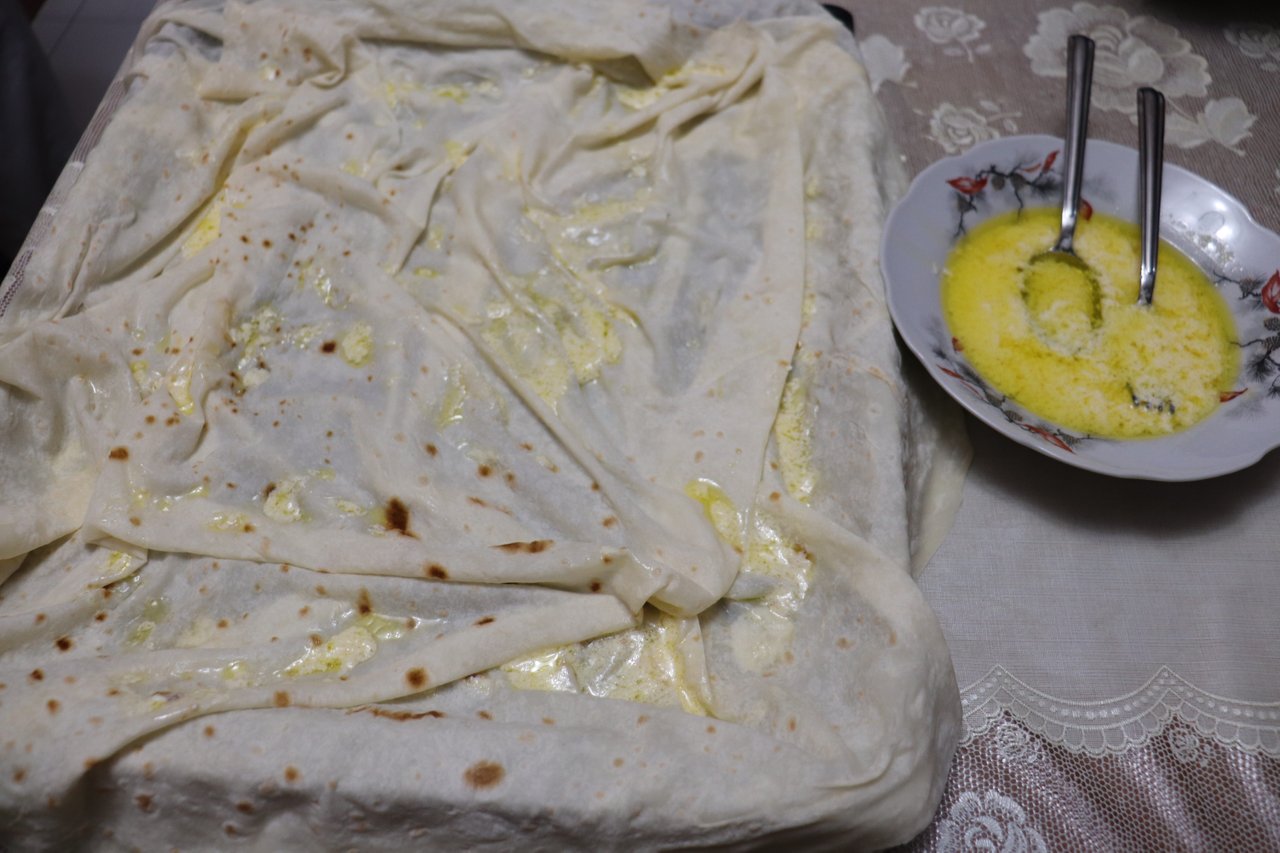 Olive oil,egg,yogurt mixture is applied between the first phyllo and the second phyllo.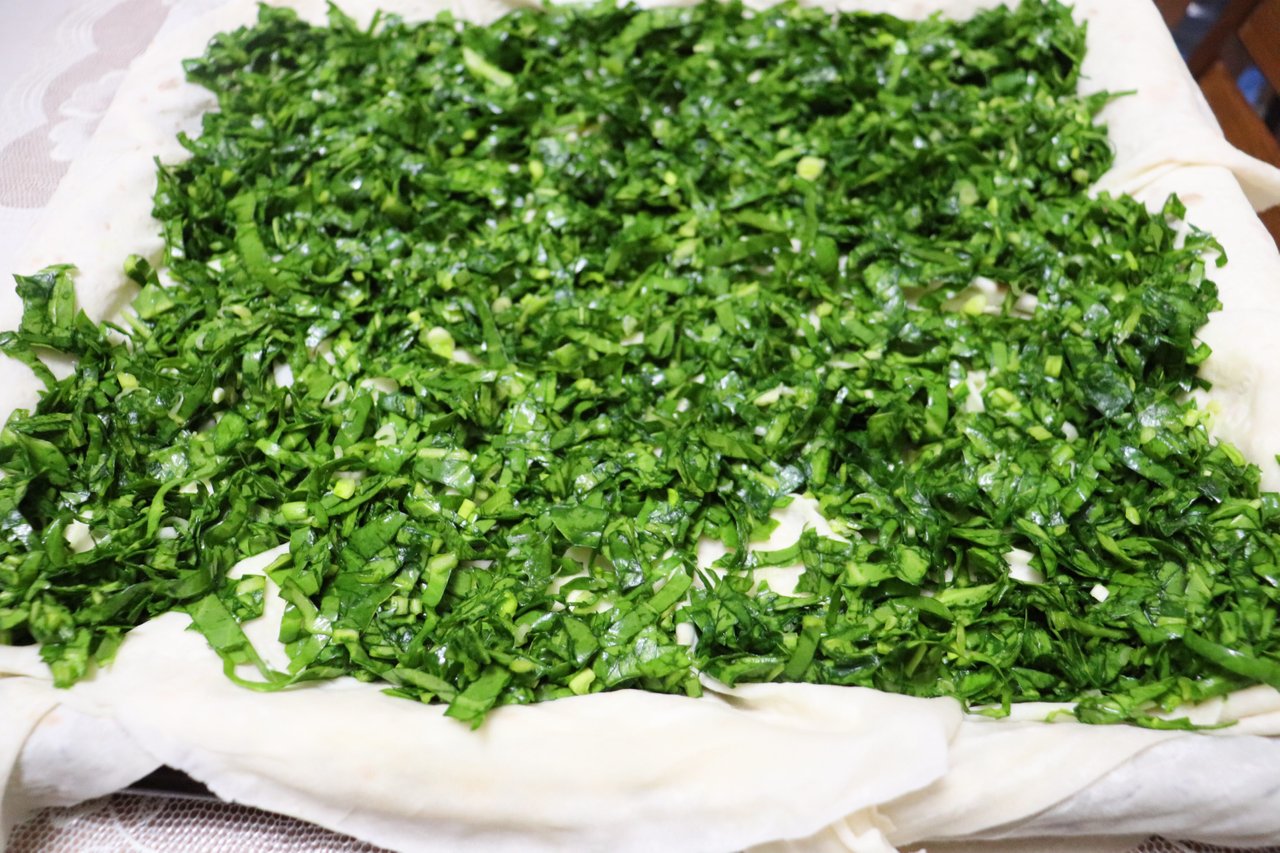 Spinach onion mixture is added after the third phyllo.Olive oil mixture is applied between the phyllo(4-5-6).Olive oil water mixture is applied to the top phyllo.Cut and sprinkle with sesame seeds.Bake in preheated oven for 50 min.(180 c).
Would be great with tea.