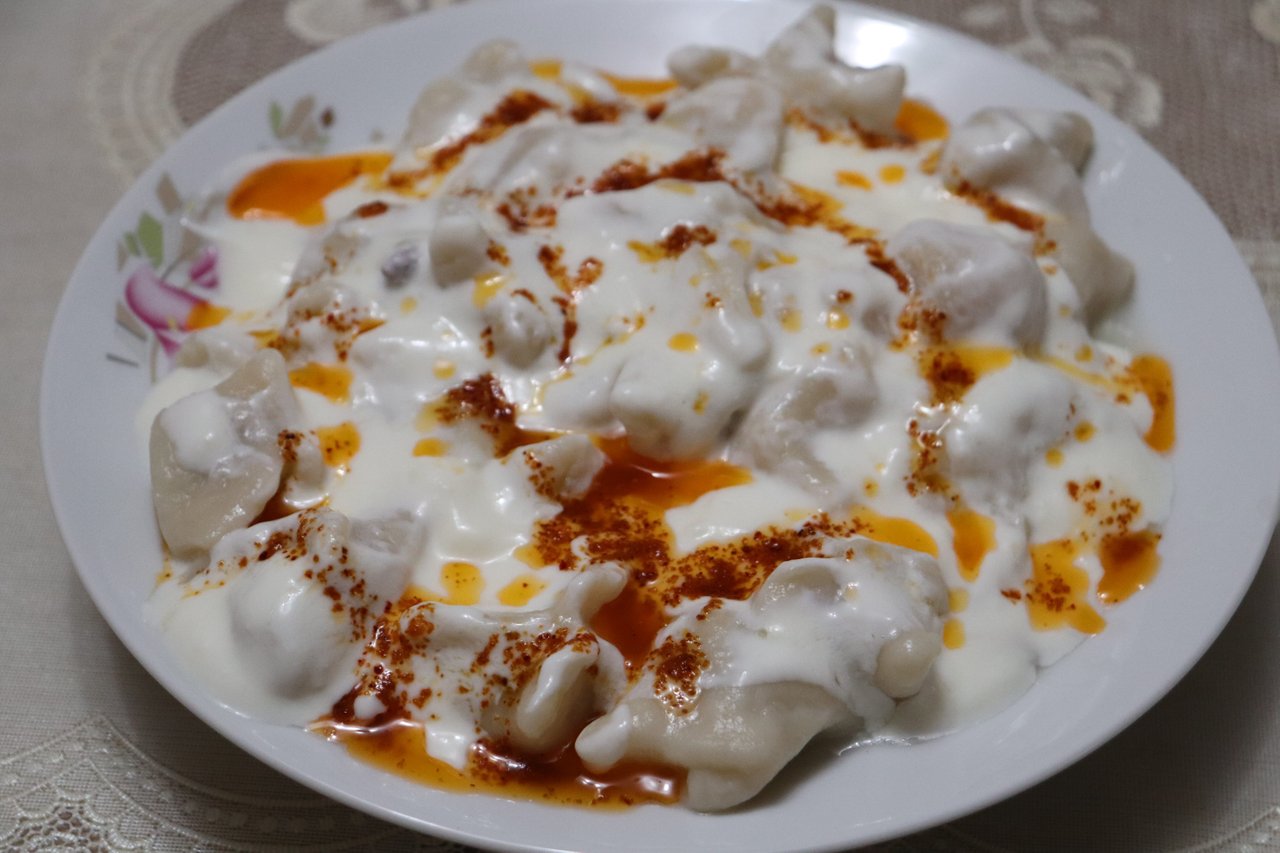 Dough is kneaded with flour,salt ,water.İt is left an hour.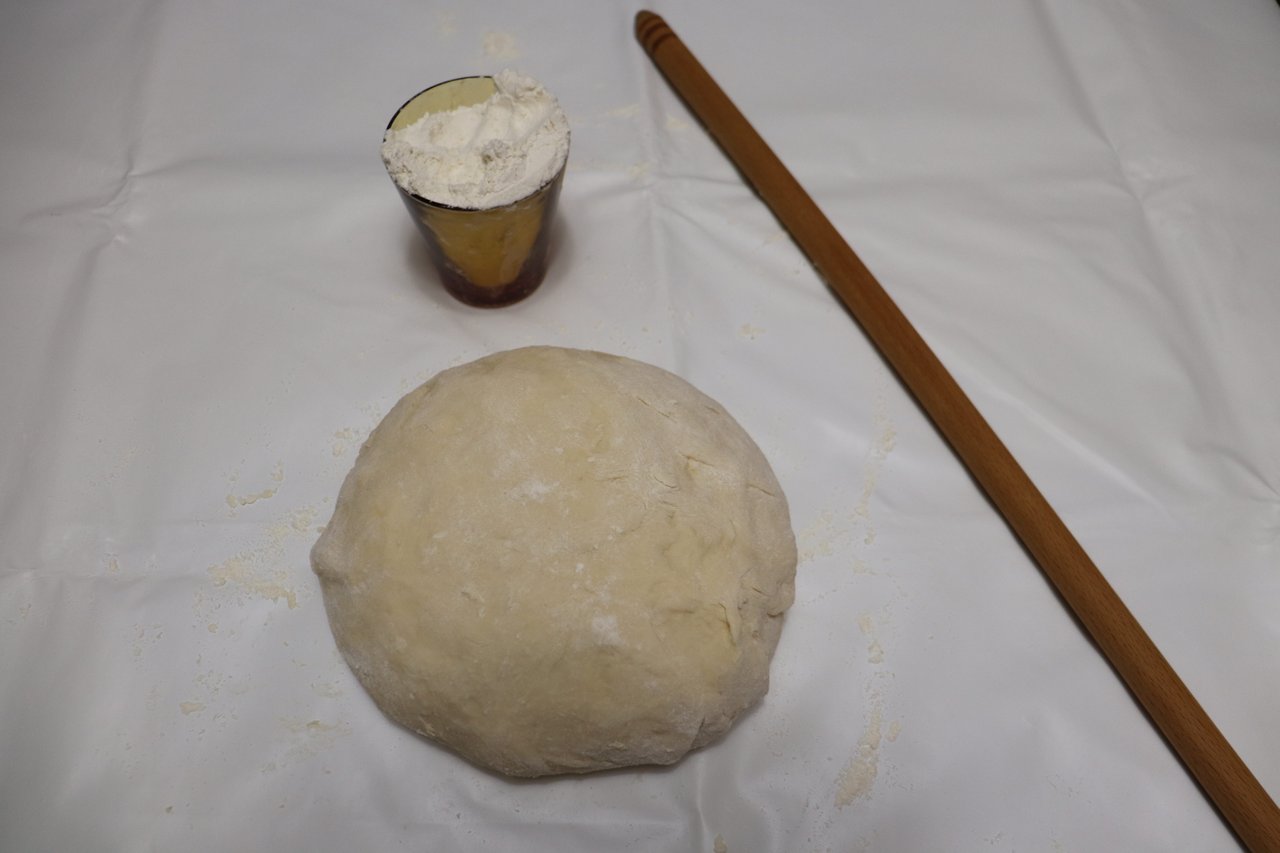 Dough is diveded into three parts.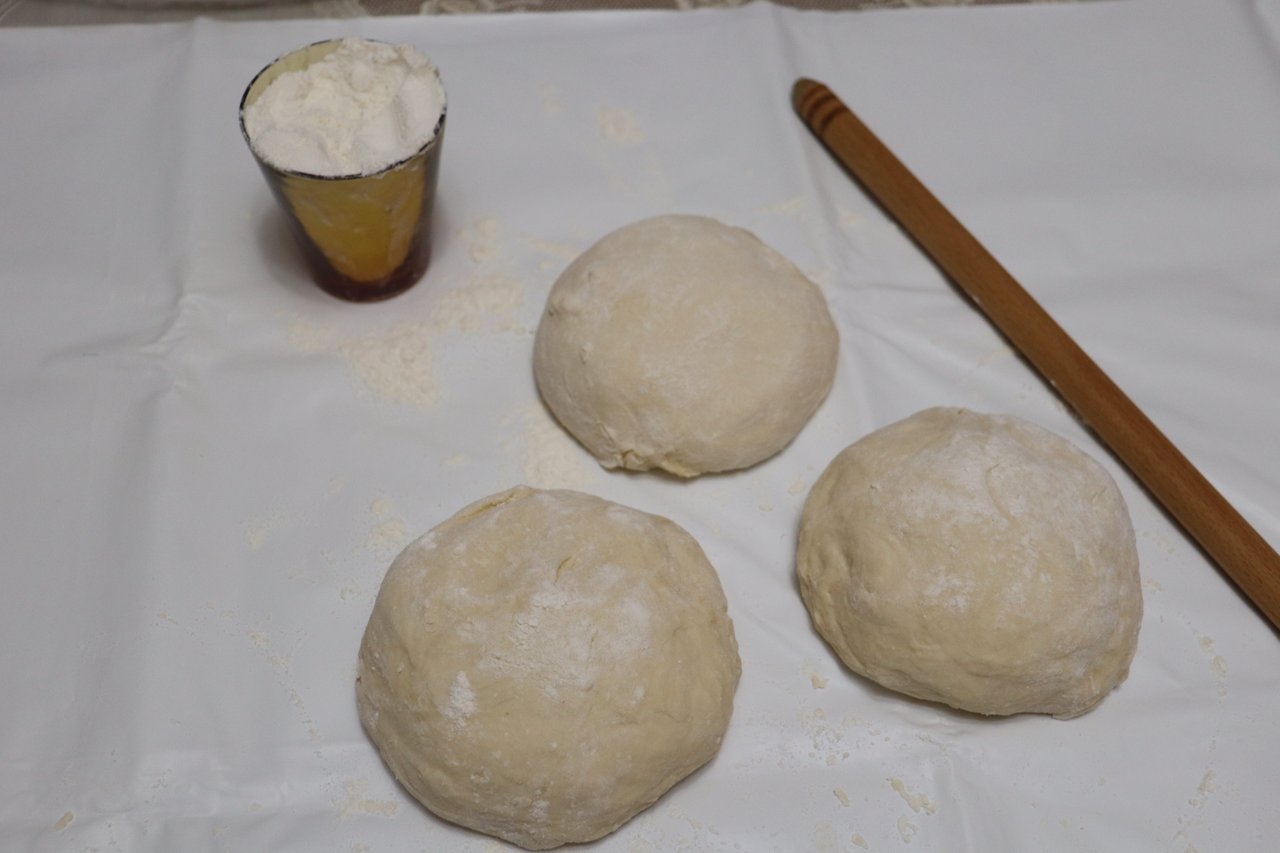 After the dough is opened ,it is cut into round pieces.(can be cut in smaller pieces.)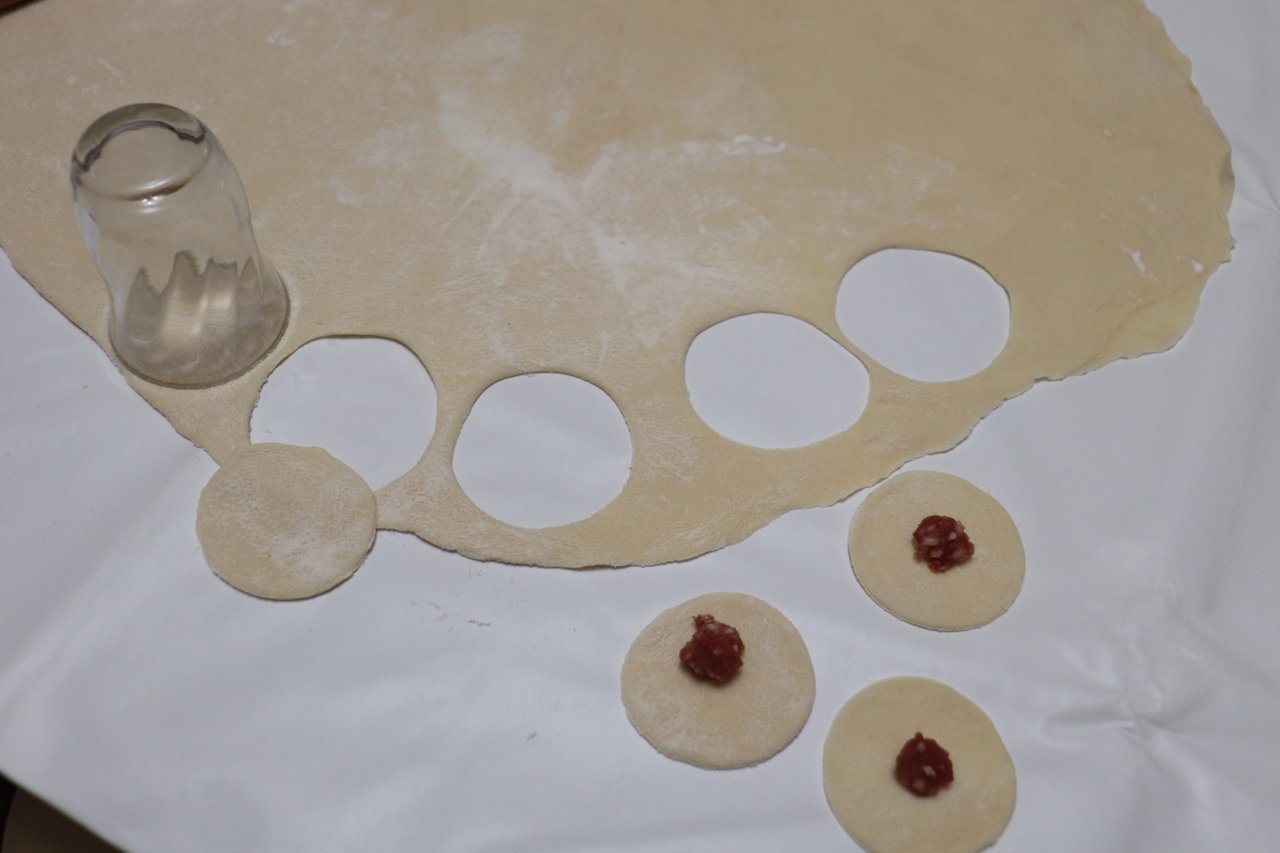 Salt, black pepper,mince mixture is put into the pieces.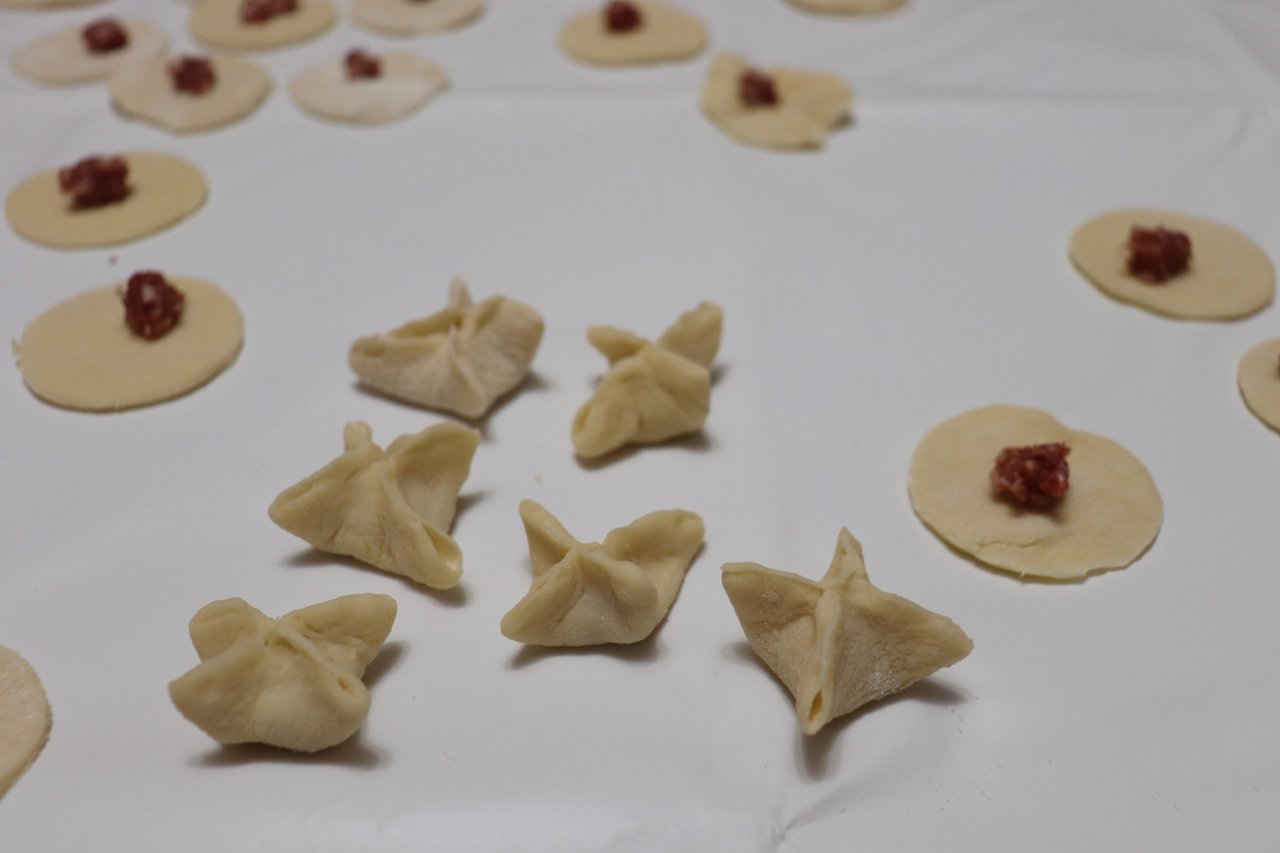 Water is boiled.A little salt and alittle olive oil are put in boiling water.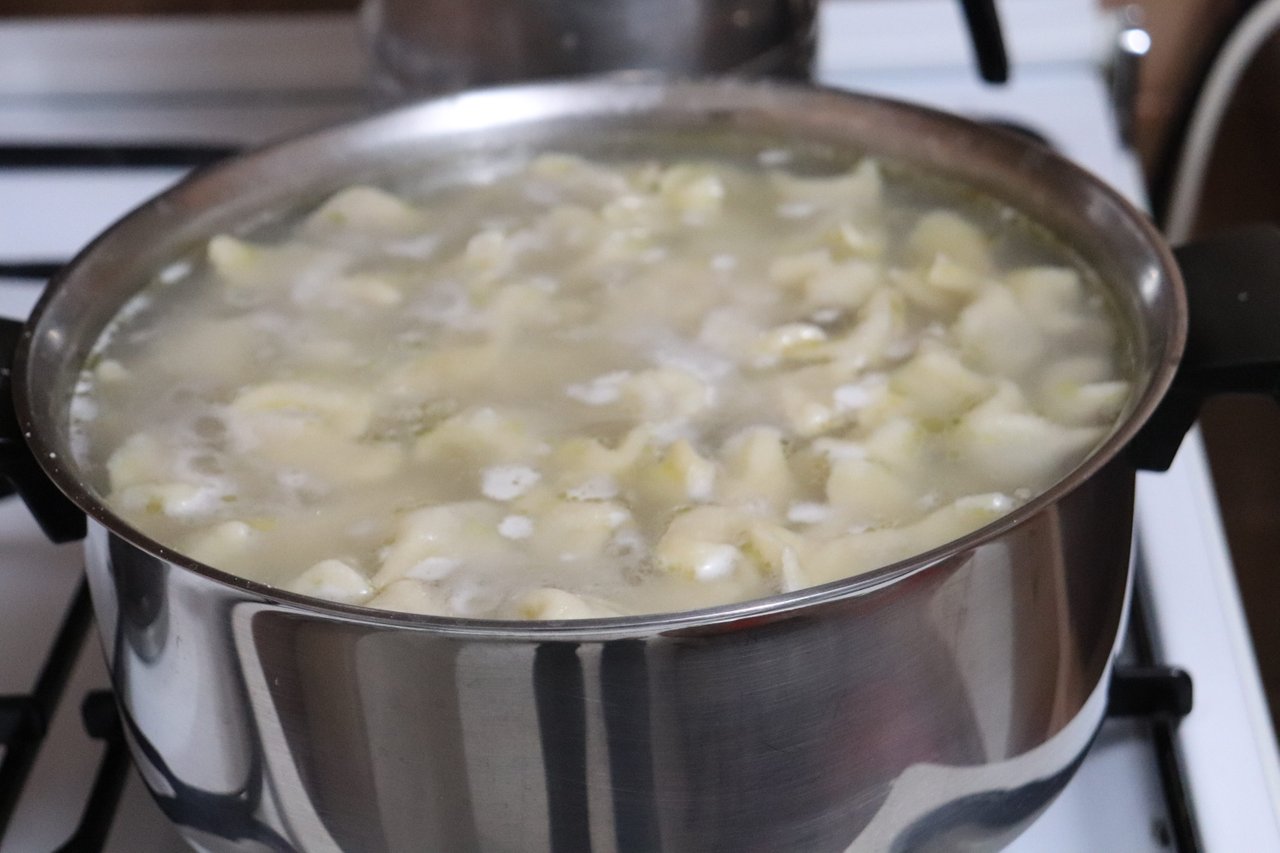 Served with hot red pepper and hot butter on garlic yogurt.