¡Hola chicos queridos de steemit! El motivo de esta publicación es para hacer de manera evidente mi hipótesis del grado de rebeldía de la planta de lechosa al momento de germinar. ¡Jajajaja!
¡Hello dear steemit boys! The reason for this publication is to make my hypothesis of the degree of rebellion of the milky plant at the time of germination evident. LOL!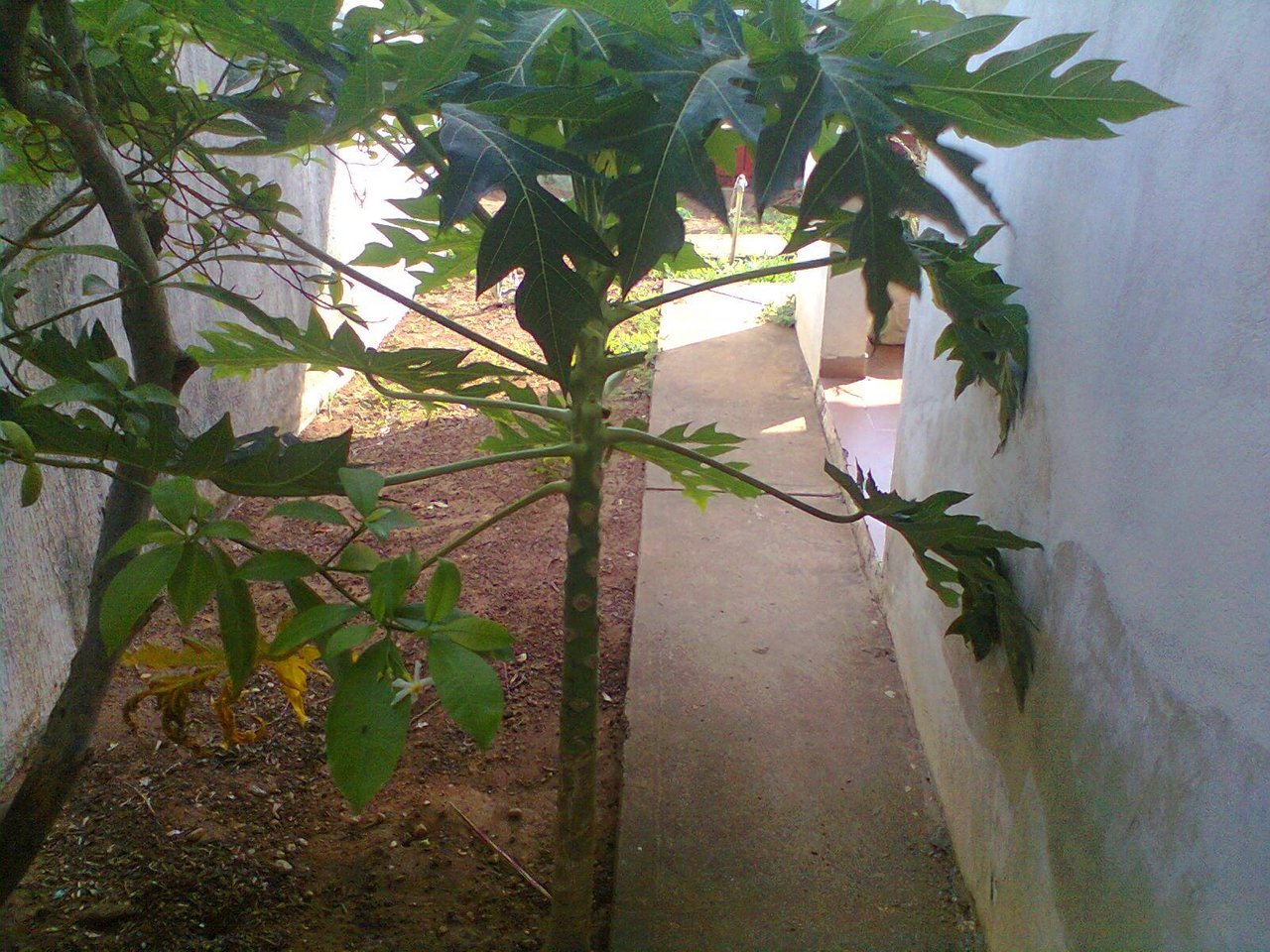 Foto tomada por @nancybmp.
Ya les explico el porqué de tal curioso tema. Por lo general, Yo elaboro mis semilleros con cierta cantidad de semillas secas de tan preciada fruta ¡Crecen tan bonitas en sus respectivos semilleros! Procedo a plantarlas en sitios del jardín escogidos con anterioridad y que contienen el espacio suficiente para su desarrollo. Que no entorpezcan el paso del transcurrir de las personas.
I already explained the reason for such a curious topic. Usually, I make my seedbeds with a certain quantity of dried seeds of such precious fruit. ¡They grow so beautiful in their respective seedbeds! I proceed to plant them in garden sites previously chosen and that contain enough space for their development. That they do not hinder the passage of the passing of people.
Todo va marchando bien… hasta que el proceso se vuelve truncado conforme van creciendo. Gracias a los amigos bachacos ¡tan lindos ellos! No les da ninguna oportunidad de crecer y desarrollarse adecuadamente (se la comen a placer). Hasta que la planta se seca y posteriormente muere. : ( ¡Muy triste, cierto!
Everything is going well ... until the process becomes truncated as they grow. Thanks to the bachacos friends, they are so cute! It does not give them any opportunity to grow and develop properly (they eat it at their pleasure). Until the plant dries up and then dies. :( ¡Very sad, right!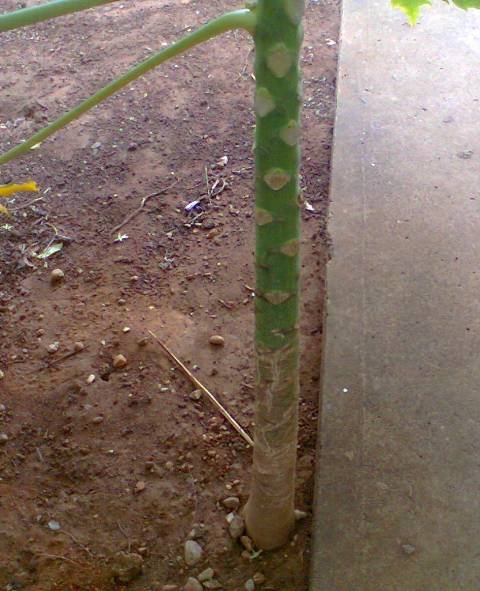 Foto tomada por @nancybmp.
AHH, pero basta que comas un pedazo de lechosa en cualquier camino externo de la casa, que se te caiga varias semillas de la nada. En el rincón más incomodo de la cera o esquina de la casa. Motivo necesario para que la planta nazca sin dificultad. Es como si desde ese mismo momento se vuelven inmunes e invisibles a las plagas, crecen tan fuertes, hermosas y son tan bondadosas que dan frutos en el tiempo más corto de lo esperado desde su nacimiento.
AHH, but it is enough that you eat a piece of milky on any external path of the house, that you drop several seeds out of nowhere. In the most uncomfortable corner of the wax or corner of the house. Reason necessary for the plant to be born without difficulty. It is as if from that very moment they become immune and invisible to pests, they grow so strong, beautiful and so kind that they bear fruit in the shortest time expected from birth.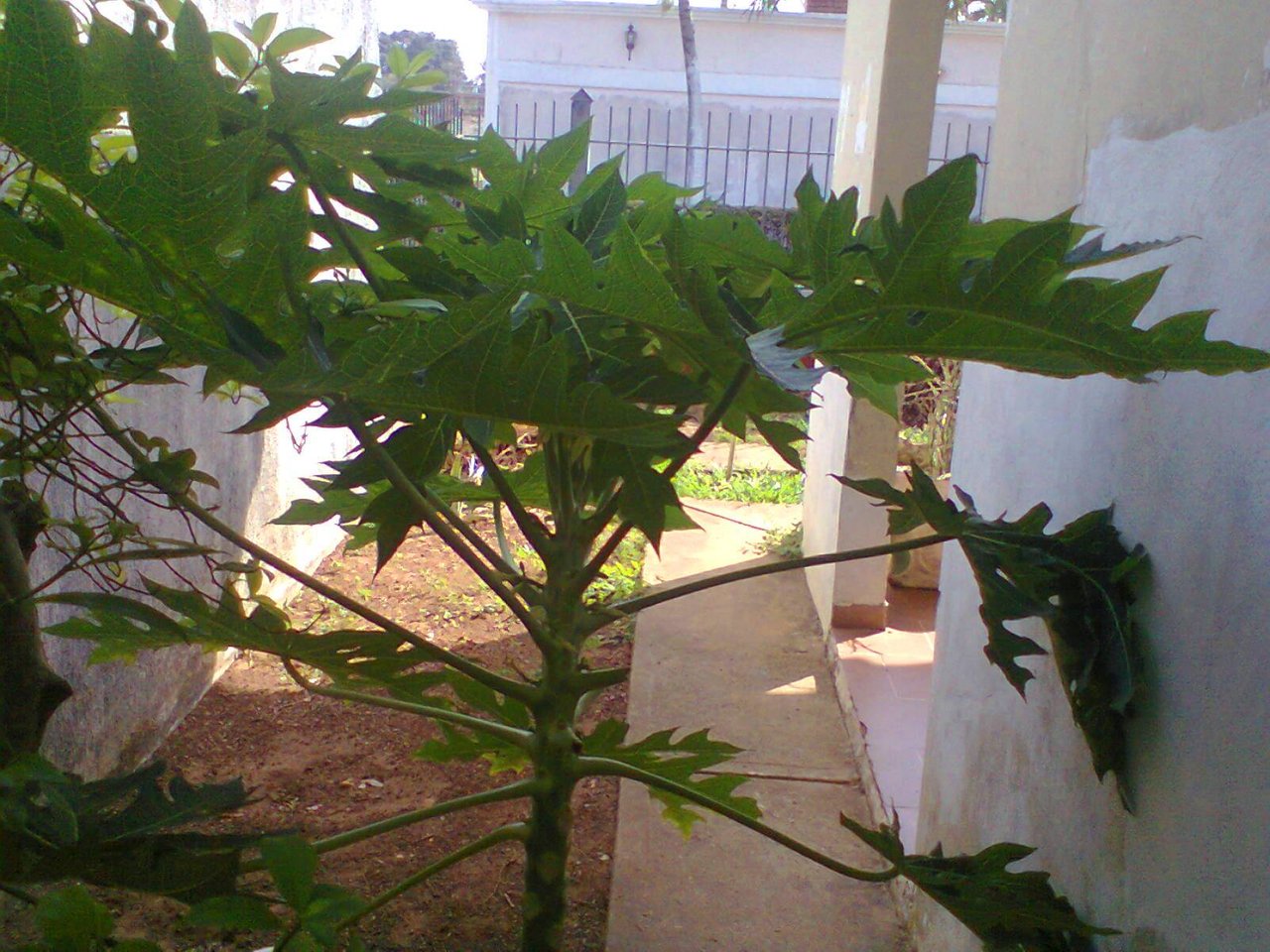 Foto tomada por @nancybmp.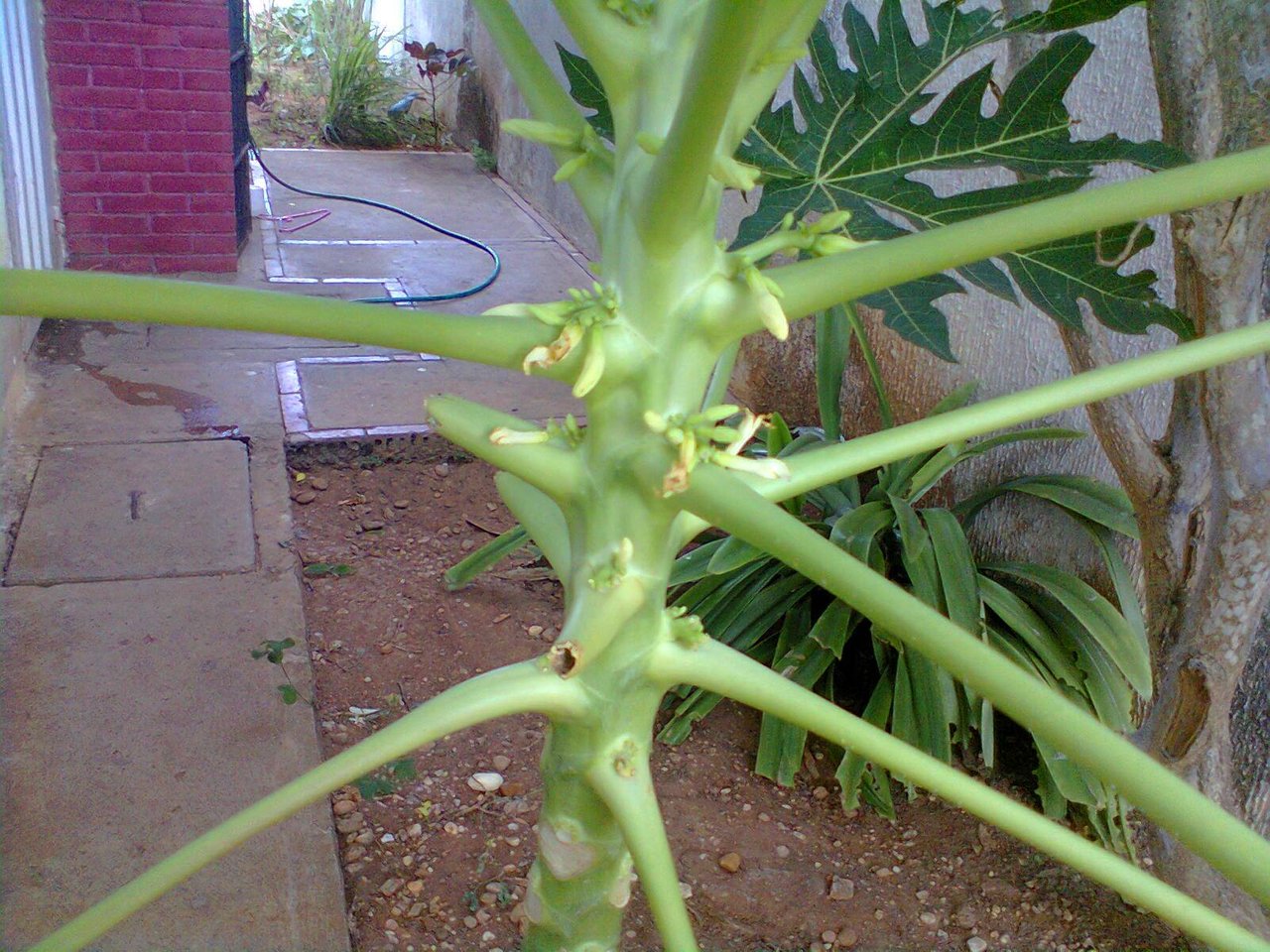 Foto tomada por @nancybmp.
En medio de mi confusión, estoy feliz de verla desarrollarse y próximamente comeré sus frutos. El problema es que prácticamente cerró el paso por esa cera de la casa. ¿Les ha pasado esa agridulce situación? En conclusión la planta de lechosa nació para quedarse. De ese lugar se adueñó. ¡Porque no la pienso cortar jajaja!
In the midst of my confusion, I am happy to see it develop and soon I will eat its fruits. The problem is that he practically closed the way through that wax in the house. ¿Has that bittersweet situation happened to you? In conclusion the milky plant was born to stay. That place took over. ¡Because I'm not going to cut it hahaha!
¡Muchas gracias por el apoyo a todas las comunidades presentes!
Thank you very much for supporting all the communities present!
Copyright @nancybmp - All rights reserved
¡MI MOTIVACIÓN ES QUE DISFRUTES DE MI POST!.
¡GRACIAS POR SU APOYO!
¡NO TE OLVIDES DE SEGUIRME Y VOTARME!
¡UN FUERTE ABRAZO! @nancybmp