♥Friends of the steemit community♥
I really like to enjoy with my family and create fun options on the weekends, that's why I invite you to stay and enjoy the easy preparation of the famous Venezuelan hot dogs. For me it is a pleasure to share once again with you, bringing entertainment content and learning.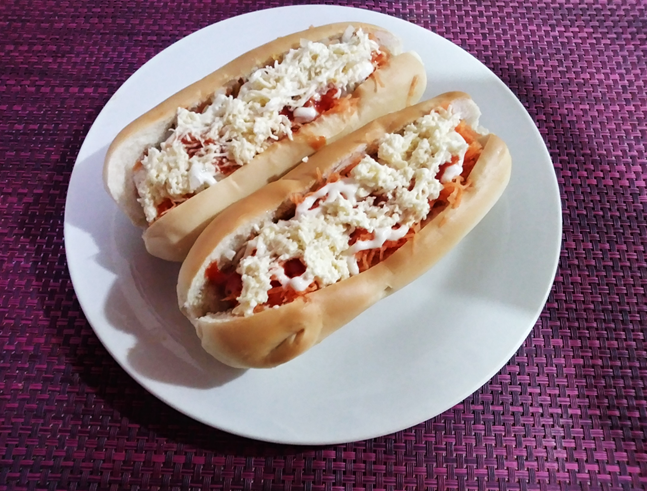 Hot dog.
It is a food with easy access to its ingredients, in Venezuela it is considered junk but its nutritional value is given at home. It's a combination of some vegetables with sauces and sausages, accompanied by its soft bread. If you want to make it and share it, I invite you to stay.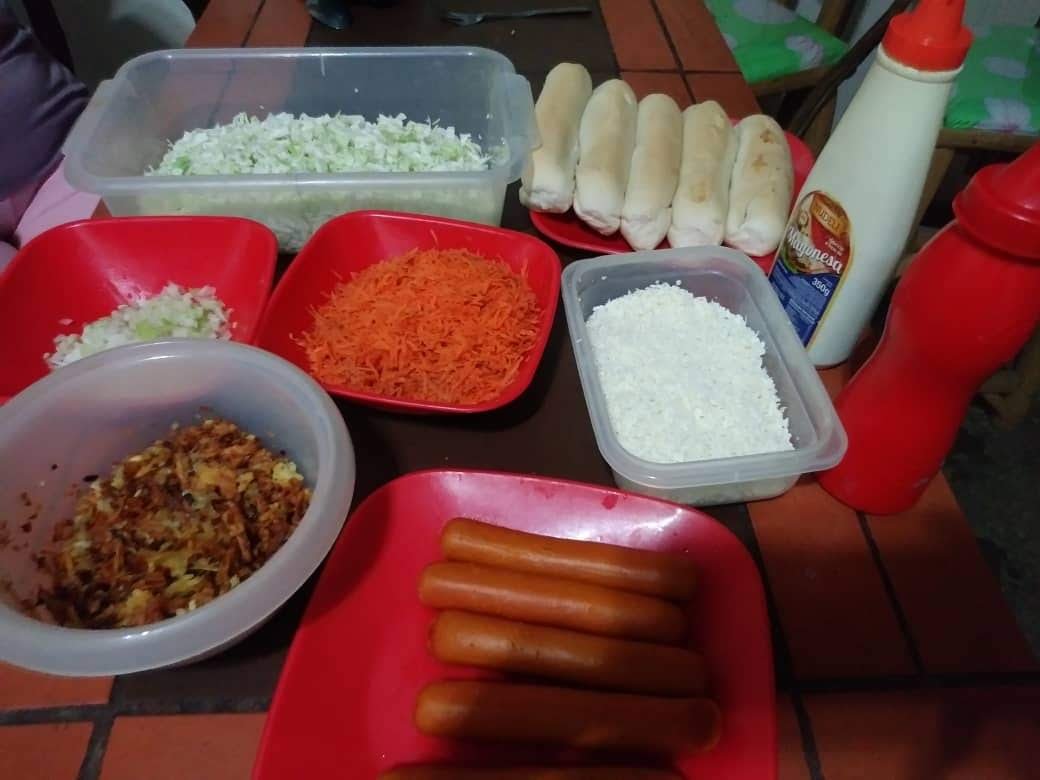 Hot dog bread.
papas.
Carrot.
Onion.
Cabbage.
Tomato sauce.
Mayonnaise.
Sausage.
Cheese.


---

STEP 1
We wash the onion, carrot and our cabbage with abundant water, we peel and grate each one separately, we place it in a different bowl so as not to mix flavors yet. As shown in the picture below.

STEP 2
Once we have everything chopped we proceed to make our home fried potatoes, for this we grate the potato and we extract all the water that it gives off and we place it flattened in a frying pan with hot oil by portions, once fried we remove it and we place it in absorbent paper and then we crush it and we add salt.


STEP 3
Then we put our sausages to boil in a pot and on top we put a strainer to place the breads and add heat to make them soft.


STEP 4
We take out our breads, put the sausage in the center and add the food chopped in step 1, then our sauces (tomato and mayonnaise) if you want to add an additional is much better, finally we add cheese on top and serve.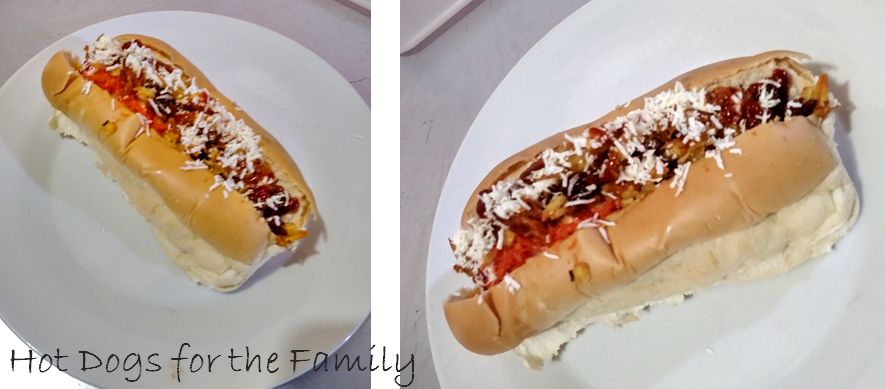 ---
---

Part of the Venezuelan culture is to recreate this recipe, you can add other types of ingredients to give it an explosive taste of another world, but I particularly like it so simple for everyone in the family. Always remember that every preparation deserves to be done with a lot of love, also remember to wash all the ingredients and make good use of them.


It is a super easy preparation and is ideal for dinner, if you want to break the diet is time to make the hot dogs. In Venezuela they are very popular to see them in every corner of the city center, our jobs and in public establishments because it is a super tasty option and more when we put more types of sauces. I hope you liked this little recipe and good preparation, with much love for this platform. A big hug to everyone.




Thank you all for reading my entry and being here to support.
---
All the content that is in this publication is widely original of the author, any doubt and compilation of the same, they should make mention of my person.




---

---

The text is original from: @nathyortiz // All Rights Reserved // Nathy Ortiz // // Picture of my property |Camera| Lumix DCM-LS, Panasonic|