Some time ago @katharsisdrill mentioned that fractal art is like photography, because you can't really setup a fractal in the specific design you'd like, just as you can't setup, for example, a landscape & the sun for a photo.
I agree with that a lot, finding a good fractal is not about designing it as you can never have total control of what it looks like. It is more about discovering it.
Fractals are created by the colored depiction of mathemetical formulas; changing the multitude of variables in the formulas produces an infinite set of fractals, all of them theoretically existing in some space. I always feel like exploring this space, the "Fractal Realms," searching for the right angle, color palette & combination of values that will produce an interesting image.
And this is my latest discovery. It is created entirely by fractal formulas, there is no image manipulation except some color correction. When I saw it in my screen, I felt like I discovered an ancient glyph, a sigil of protection that keeps some great evil at bay. What does it feell like to you?
This image is available for purchase in high-resolution and high quality render, as a signed and limited edition digital creation in Makersplace. More info available at the link given.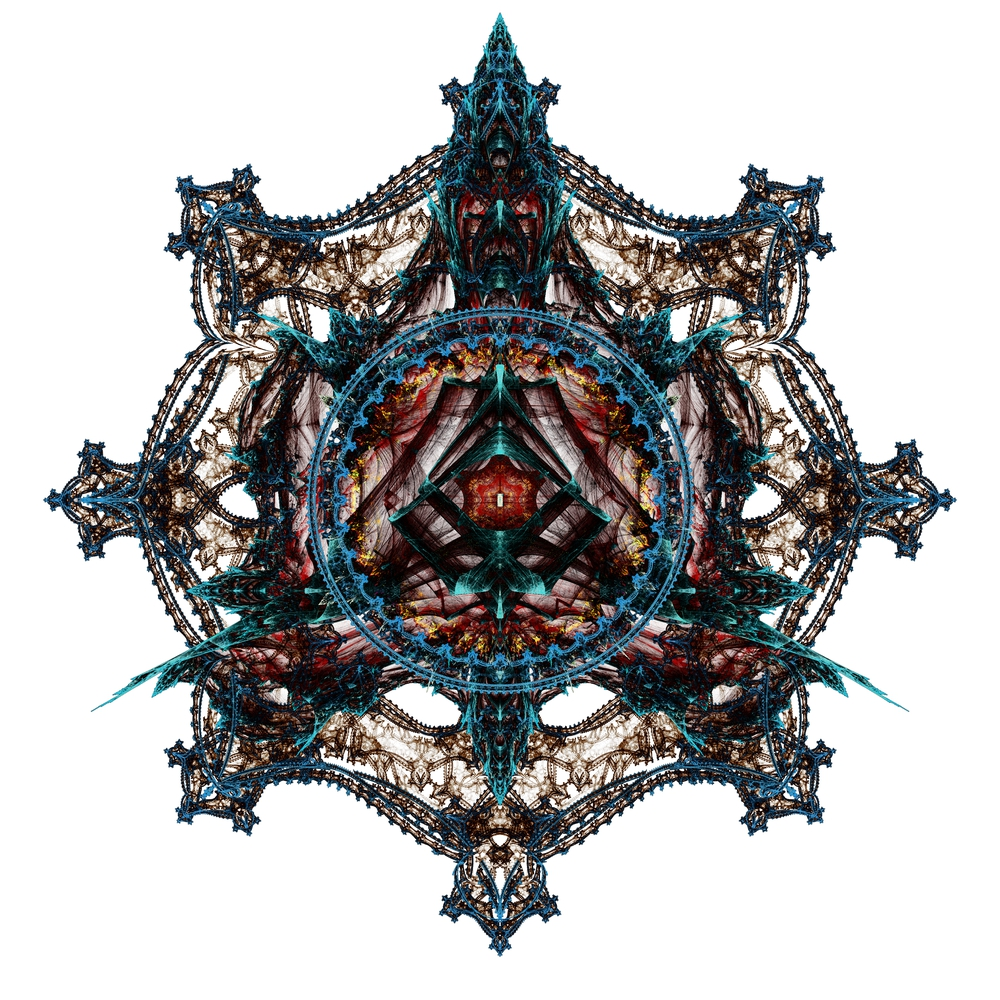 Mandala of Domination
by @nyarlathotep
A fractal made in JWildFire