Many think that it is convenient to use some online tools to edit the image. If you are a blogger, you will need an "online photo editor tool" to create an article thumbnail.
In this case, there are many online photo editing websites or tools on the Internet that you can use for free.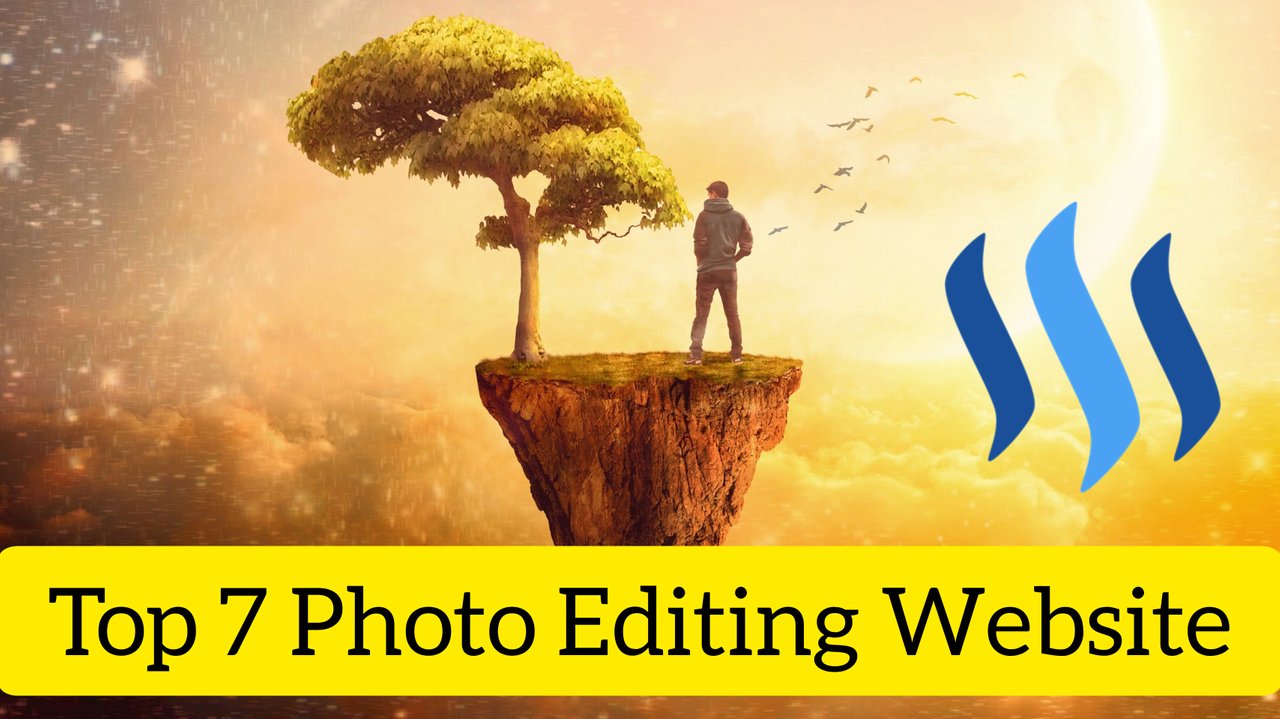 Moreover, you can use these online image editing websites very easily.
You do not have to worry about downloading software or installing software on your computer.
You can go to these online photo editing tools or websites, upload photos, and start editing in no time.
In this type of online image editor website, you will find all kinds of editing tools.
For example, add text, cropping an image, resize image, primary image effects, etc.
Let's go, below, we will learn about some of the best photo editing tools that can be used online.
Top 7 Online Photo Editor Websites and Tools
Below I will tell you the names of the websites for online image editing; they are all free.
However, you may need to register an account to use some tools.
That doesn't matter. You can create an account in just 2 minutes, if needed.
1. Fotor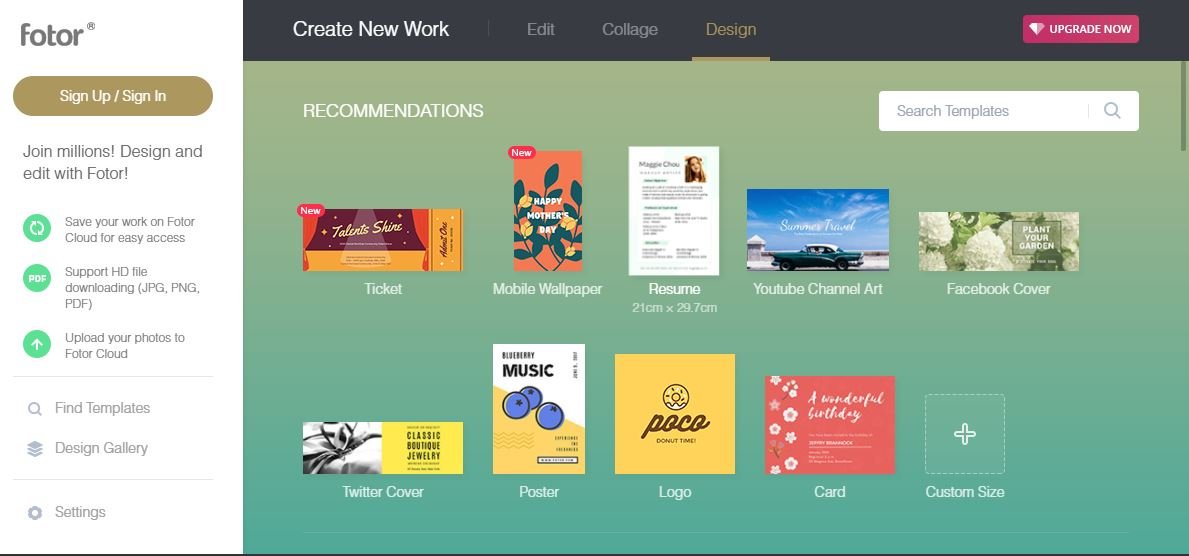 This Fotor tool is a free online photo editor where you can edit any photo online.
On this website, you can easily design and edit your images online without any hassle.
The user interface of the website is excellent, and I am using this tool myself.
Without any installation or download, you can do online photo editing on your mobile or computer.
This online photo editor tool has some unique features.
For example, image color adjust, size & light adjust, HDR effects, and many more.
Moreover, here you will find more than 1000 professionally designed templates already designed.
You can use these templates in different cases, such as: YouTube thumbnail, blog thumbnail, or social media marketing.
You can also use this FOTOR tool to create online photo collages.
Features of Fotor online editor:
It is possible to create an online photo collage.
The user interface is excellent and user friendly.
It allows you to edit, resize, crop, adjust brightness to any photo.
Add stickers, text, effects, and borders to the image.
Website: https://www.fotor.com/create
2. Picozu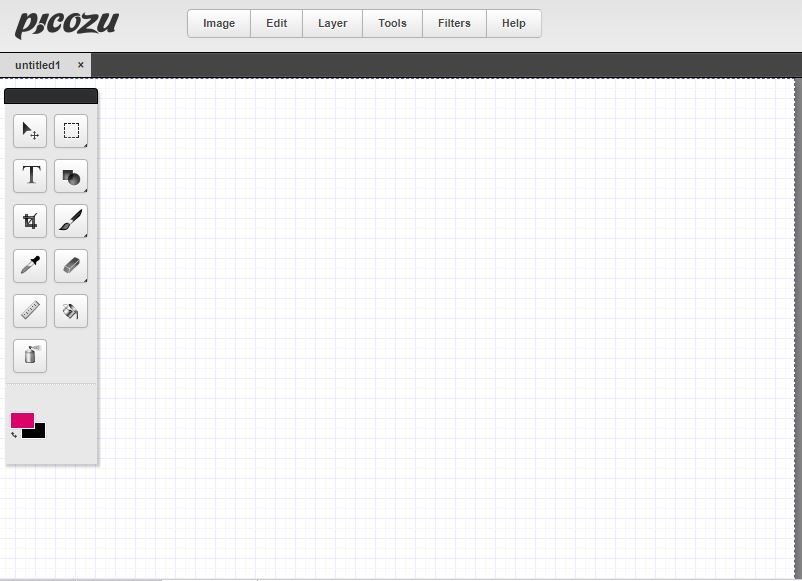 This is one of the best online editing websites that is easy for everyone to use.
This Picozu website is entirely free and works entirely online.
By clicking on the "Image" link at the top of the website, you can upload images from your computer.
Using different options, such as image, edit, layer, tools, filters, etc., you can edit your photos online.
This web application was created using HTML 5.
And here, you can edit the images using brushes, filters, layers, and other tools.
Features of picozu editor:
You will get the facility to edit pictures online.
Various editing tools will be provided.
The user interface is very user friendly and comfortable.
Created images are allowed to be saved automatically.
Website: https://www.picozu.com
3. Photocat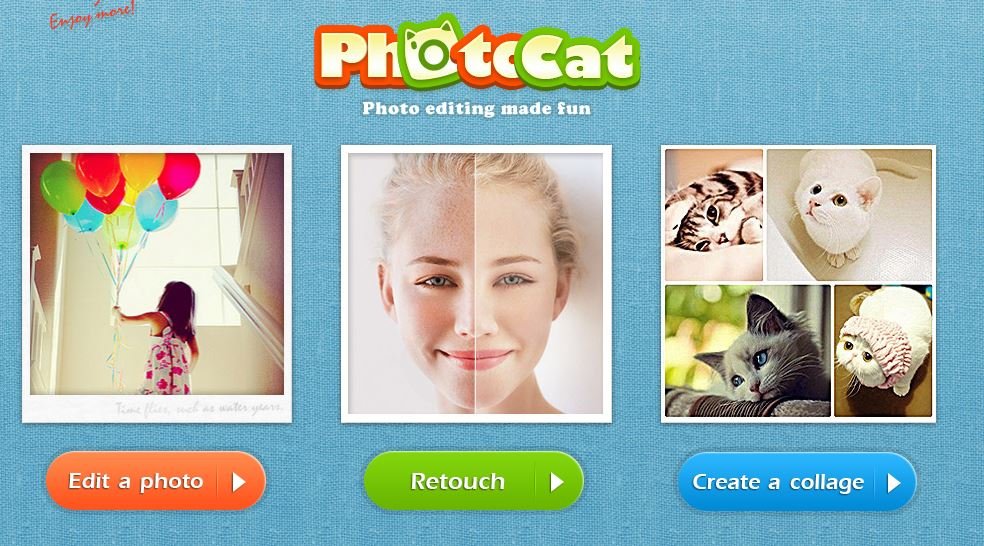 Photocat is a perfect online picture editor web application.
Here you will find different types of image editing tools.
After editing photos on the Photocat website, you can share them directly on social media platforms such as Facebook, Twitter, and Instagram.
You can take real-time image editing experience while editing the image.
However, to use its web application, a " flash player " will be required.
Features of Photocat editor:
Much more interesting than other online image editing websites.
It can be used easily.
You can use different features like saturation, hue, contrast, brightness, rotate, crop, etc.
There are, of course, a variety of effects that can be used in the image.
Website: http://web.photocat.com/edit
4. Canva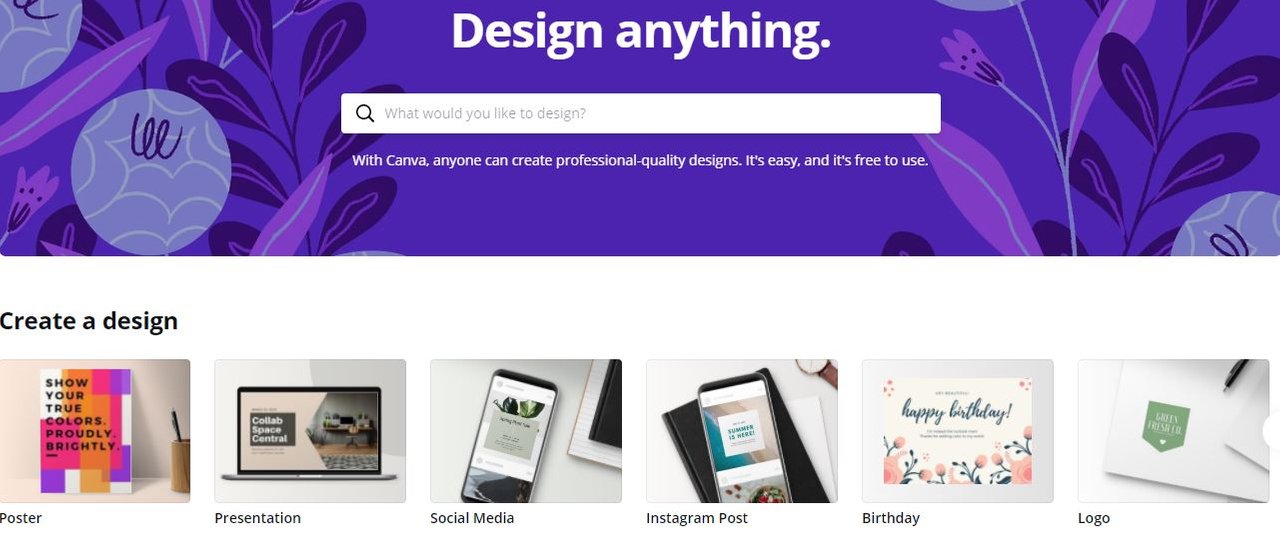 Whether it's a YouTube video or a blog thumbnail, I create thumbnails using Canva for everything.
Canva will allow you to do photo editing or designing work for free.
However, it does have some paid premium features.
Here you will find thumbnails of many designs, which are already made, For example, poster, YouTube thumbnail, YouTube channel art, logo design, phonographic, Facebook, and Instagram post thumbnails.
In the case of digital marketing, if you have to edit and create your image, you can do it here completely free.
This online tool is trendy among Blogger's digital marketers.
Features of Canva editor tool:
You will get a variety of pre-made templates.
It is possible to design images for blog posts easily.
You will get many kinds of free stock images.
Canva is suitable font styles.
You can add different types of elements to the image.
You can apply text, photos, videos, background, and various effects.
Canva website: https://www.canva.com
5. Pixlr
On this website, you will find two types of online photo editor tools.
As such, the two are the best editors, although there are some differences between the two.
To start editing by uploading photos directly, use Pixlr X.
You can get new photo editing tools effects here.
Images in PSD (Photoshop), PXD, JPEG, PNG format can be opened here.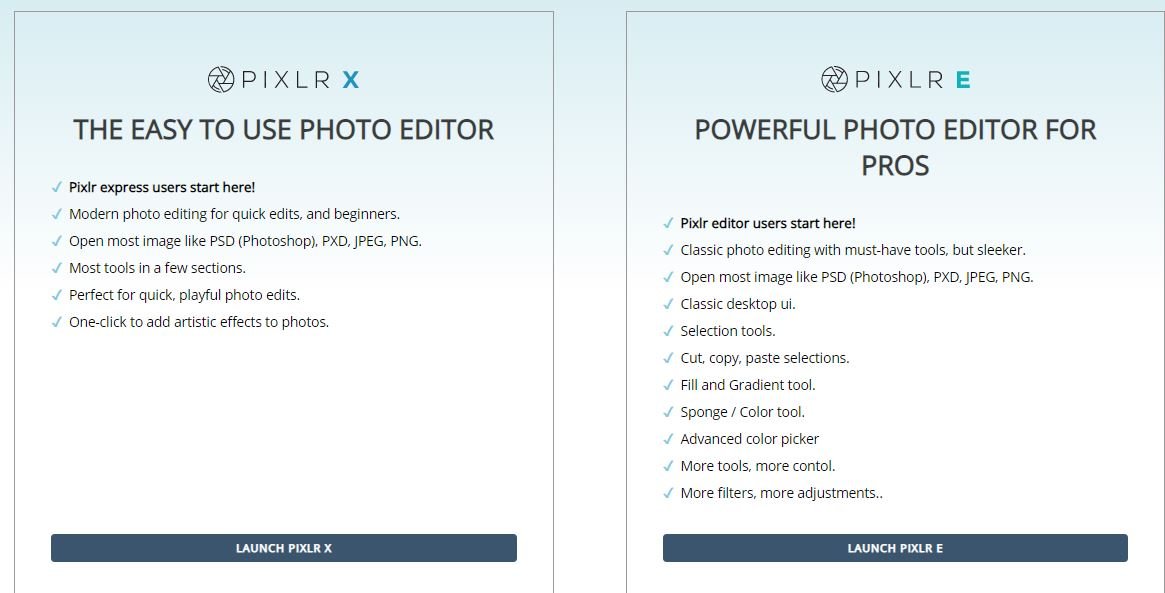 Pixlr X is a potent online tool that is great for people working in any new way.
You can make the pictures more exciting with significant effects and layouts.
Here you will find some modern editing tools like add element, text, drawing, retouch, liquify, filter, color adjust, crop, background remove, etc.
Pixlr website: https://pixlr.com/editor
6. PicMonkey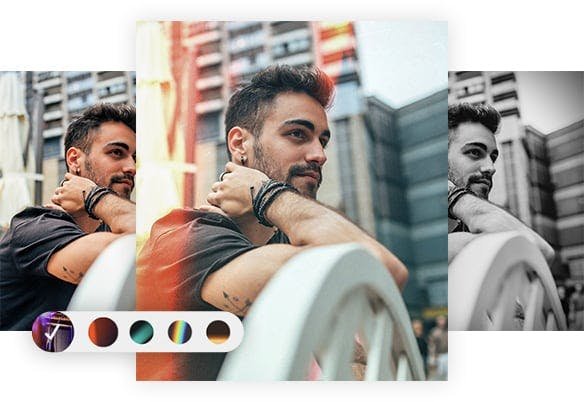 Picmonkey is a mighty and working image editing website.
This photo web tool is top-rated, and many people are using it.
You can use this tool completely for free.
However, for free use, only the trial version will be given to you.
It would be best if you bought the pro-version to get the full features and tools.
Collage photo creation, powerful image editing tools, and text design can be used for free.
Besides, you will have many other useful features.
Image output size can be matched as your own.
Picmonkey website: https://www.picmonkey.com/
7. BeFunky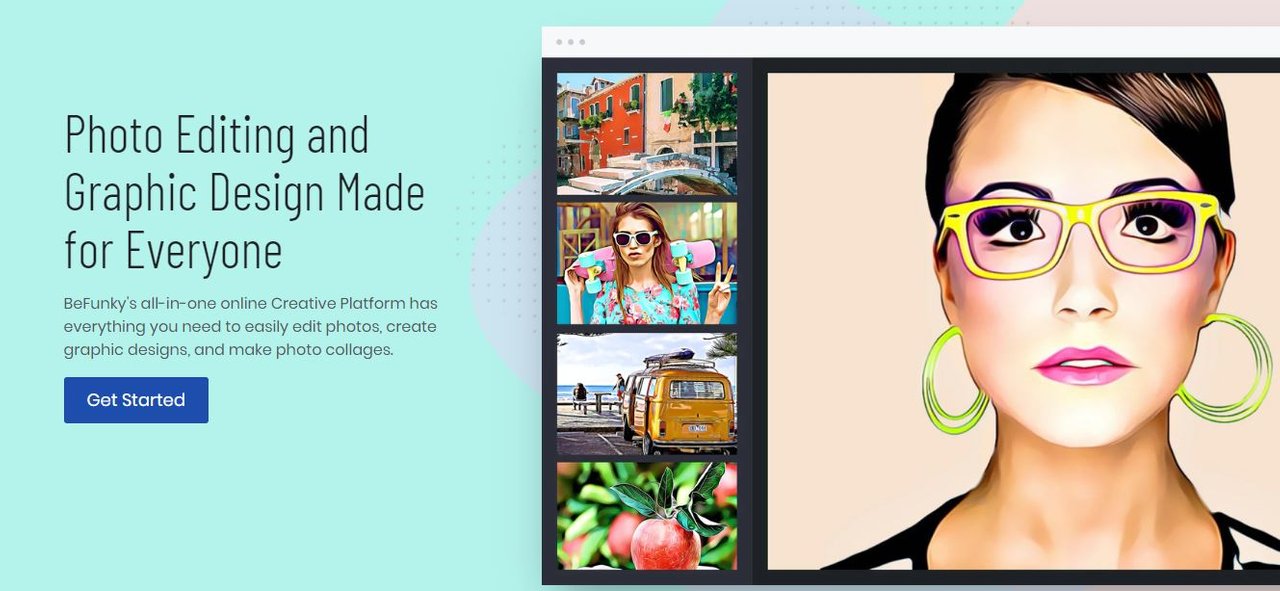 Using this BeFunky online tool, you can do a lot of work-related photo editing and graphic designing.
In this case, you will find many essential tools for image editing on this website.
For example, image cropping, resizing, edit photo, collage maker, exposure, beauty, sharpen the image, smoothing, blur, etc.
Also, various templates can be used to create banners and cards.
Moreover, there are many more modern editing tools, which will only be used by pro or paid users.
Though, in the case of simple photo editing or graphic designing, you can use this tool for free.
BeFunky website: https://www.befunky.com/
last word,
So friends, if you want to edit your blog post or image for YouTube, Wordpress, or Steemit, you can use these online editing websites.
You can use all of them for free.
However, to use more and more editing tools for free, you can use " Canva " or " Pixlr. "
Finally, I hope that this article, where I have mentioned the names of the "best online photo editing websites," will come in handy.
Original content by @pitboy.

Who am I?
I am Marwan Aka @Pitboy from Bangladesh, the land of beauty. I am a Social media advertiser, a traveler, a Youtuber and, trying to be the right person.

My social links -
My news portal - Air Info BD