Today I want to continue to make post for the #FeatheredFriends challenge hosted by @melinda010100 and supported by @barbara-orenya
A couple of days ago I drove past a city park.
Favorite place for our citizens was empty and deserted.
But in the park, like kings, the local inhabitants walked - roosters, hens, geese and peacocks.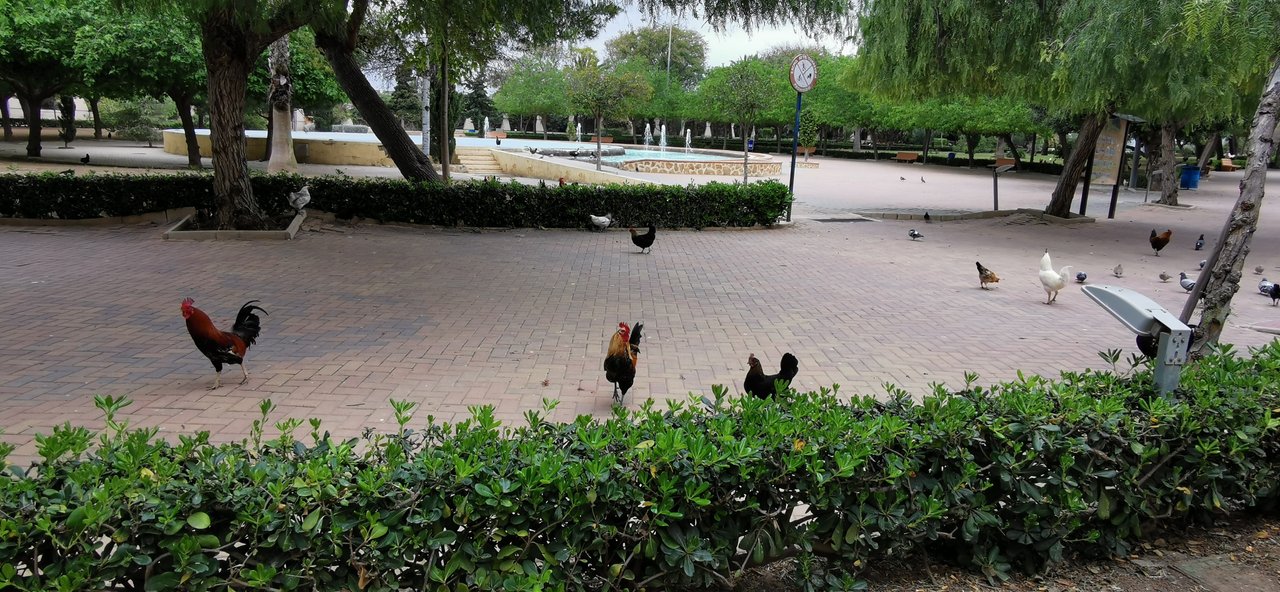 Accustomed to the bustle of the park, they wondered where all the people had gone.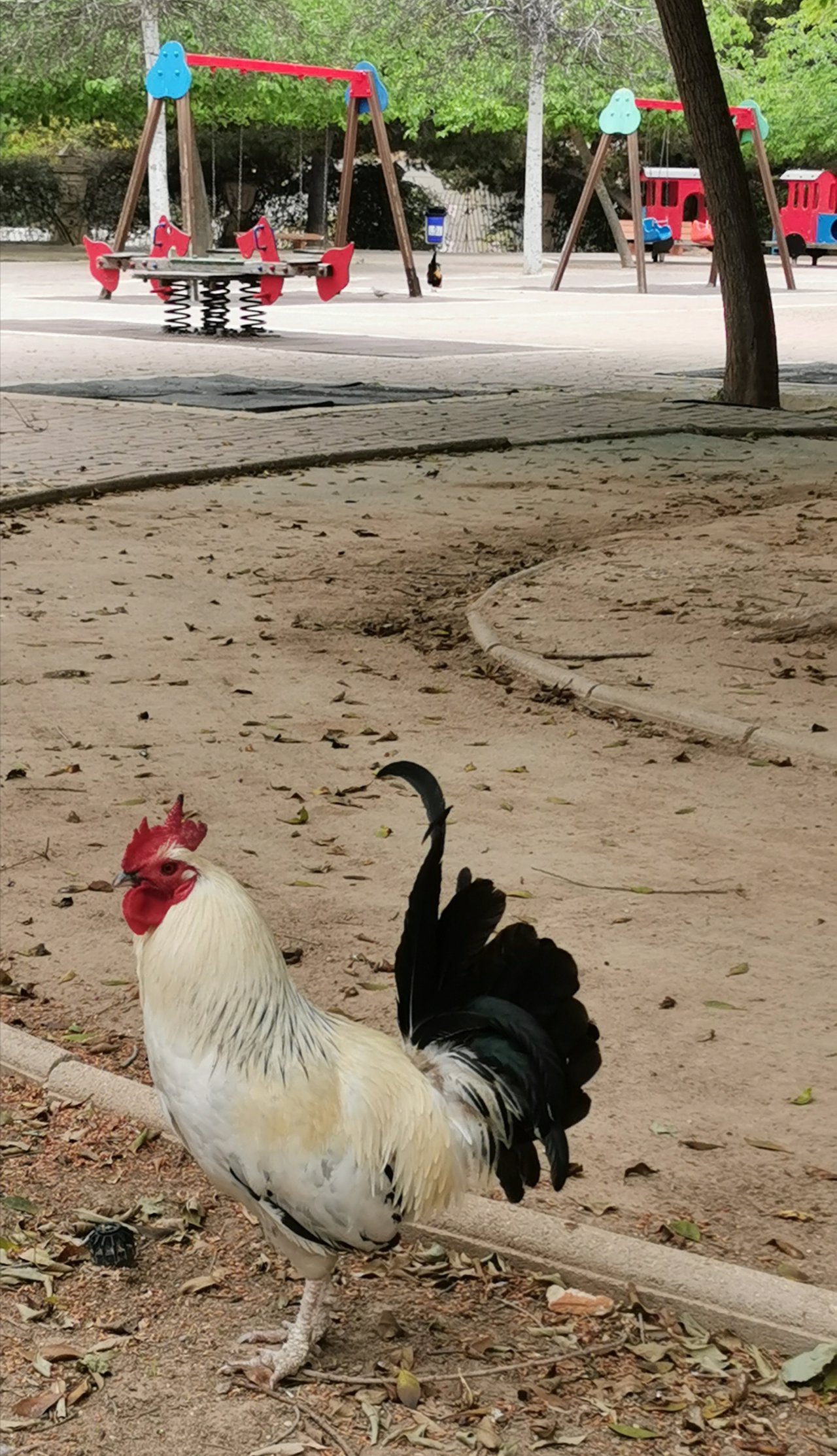 And when they saw me, they didn't run away and hide, but on the contrary, ran to me from all sides.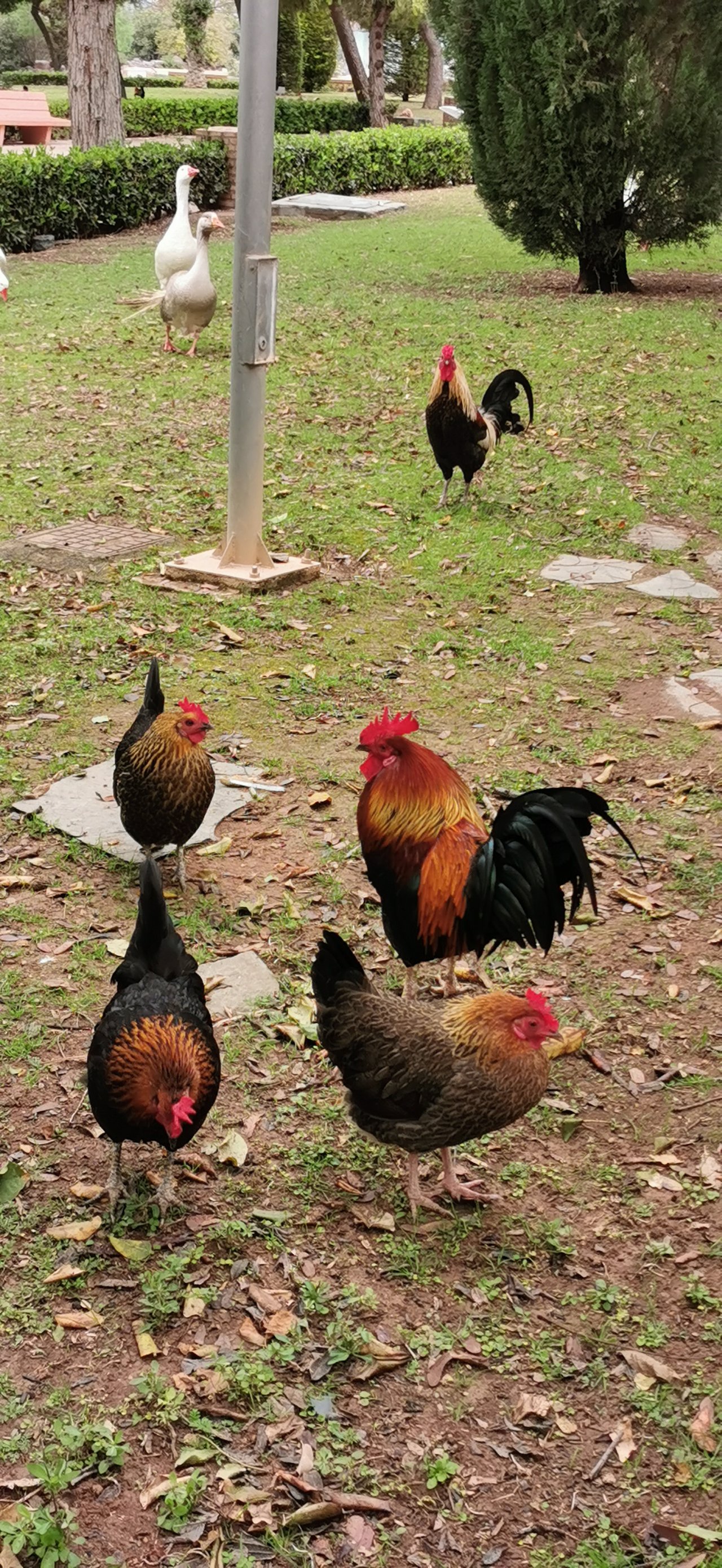 And those birds who were bored in a deserted park crossed the street and walked around the city. They are birds, they do not have strict quarantine and they can walk where they want.