Today my wednesday walk was through the square of the shopping center.
And there I saw a wonderful thing - a knitted bike!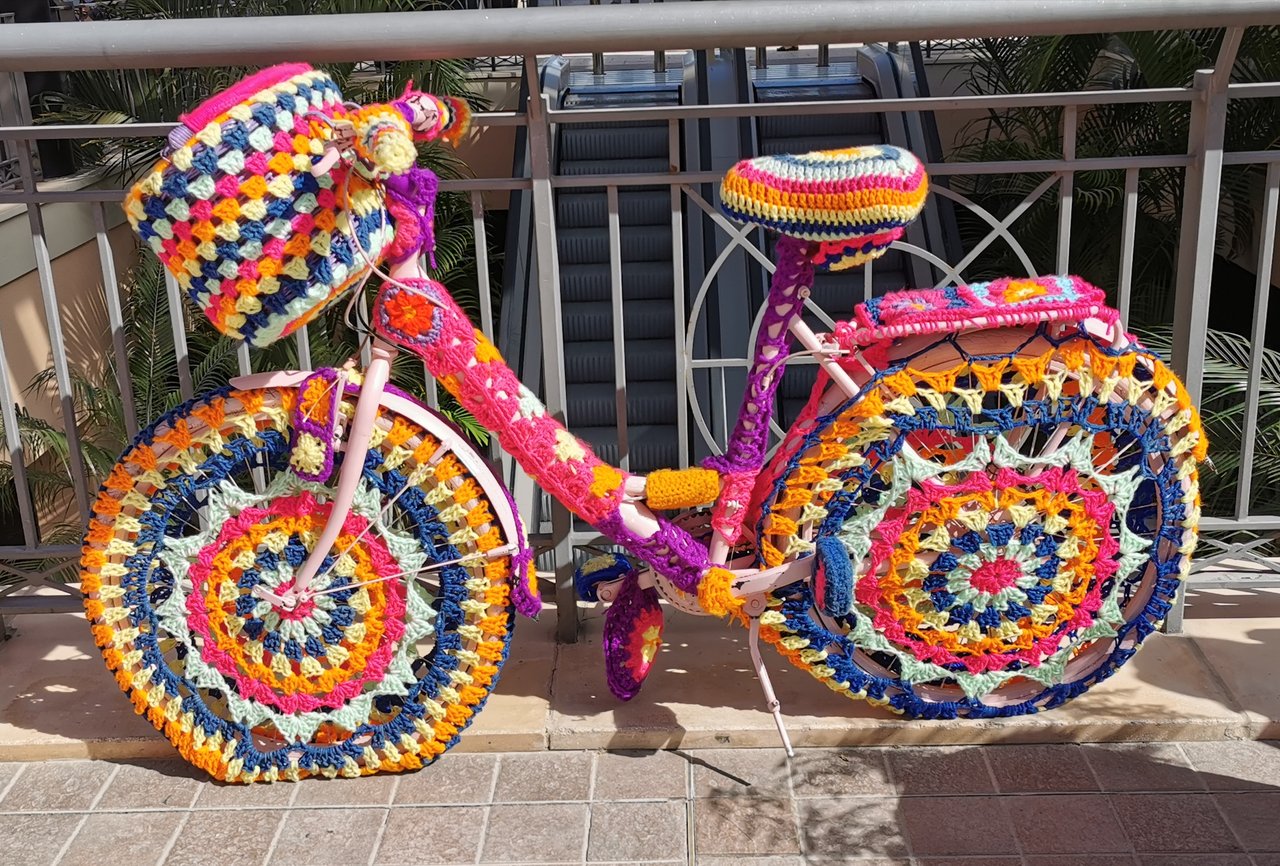 Have you ever knitted wheel covers?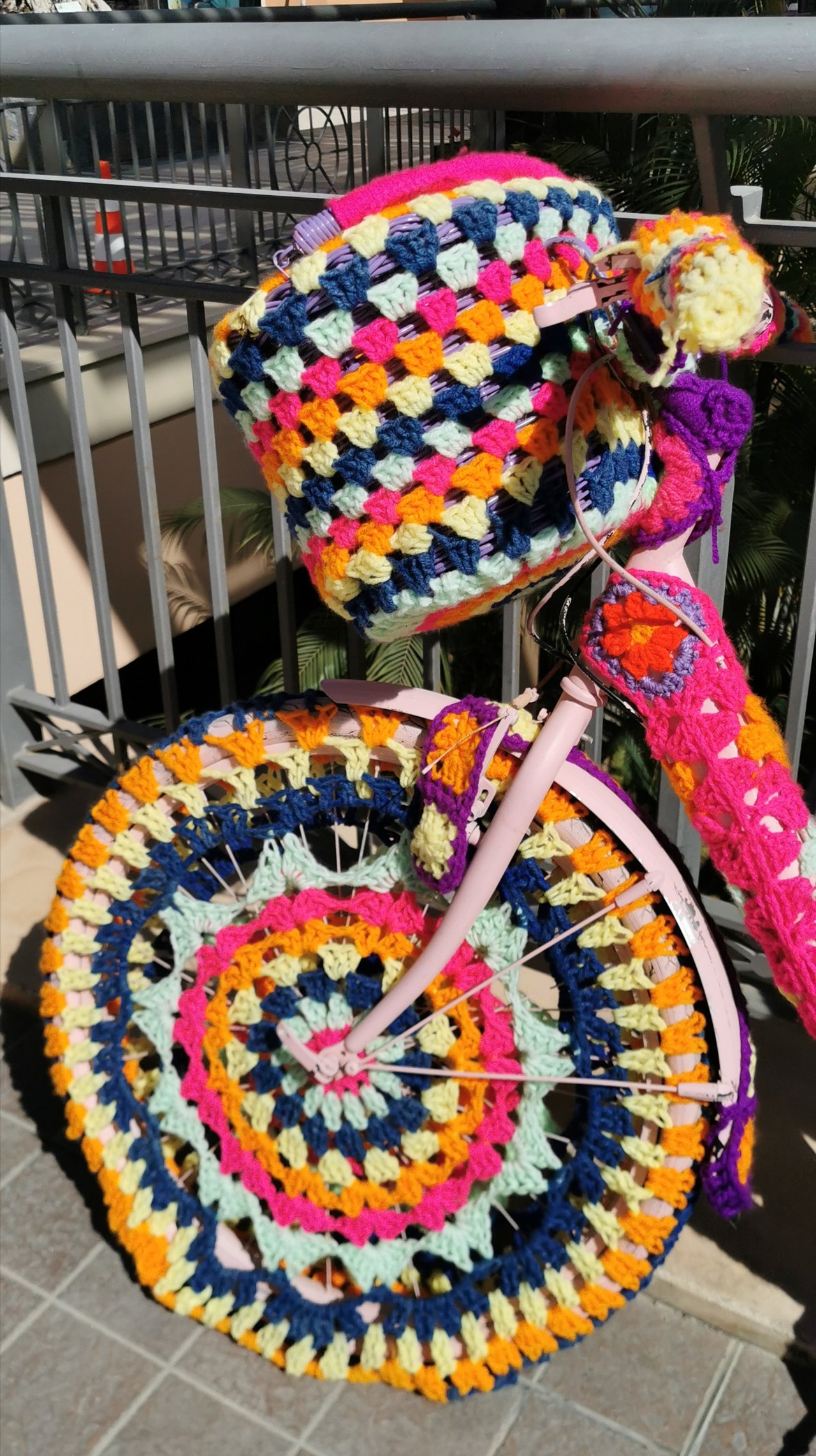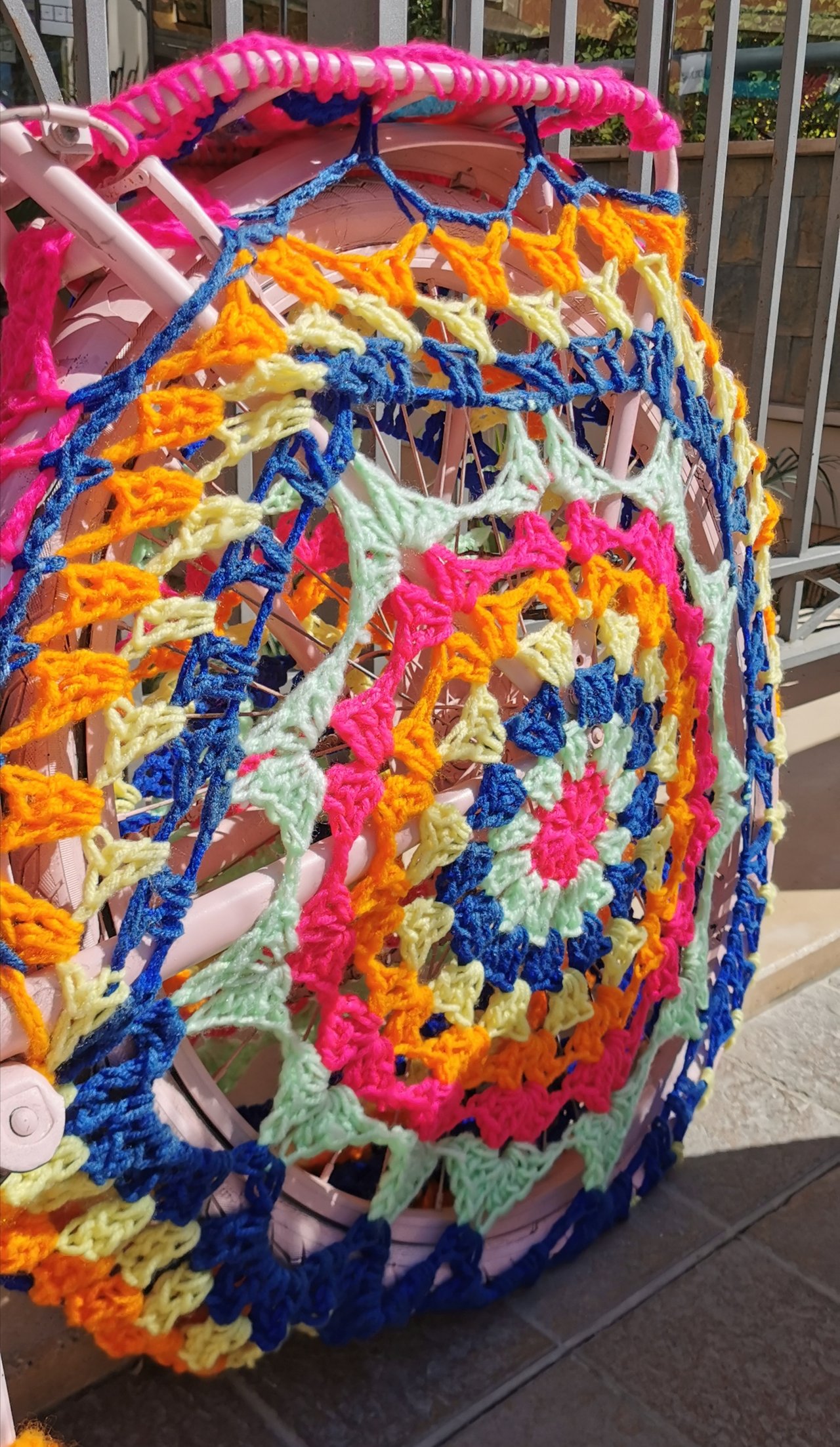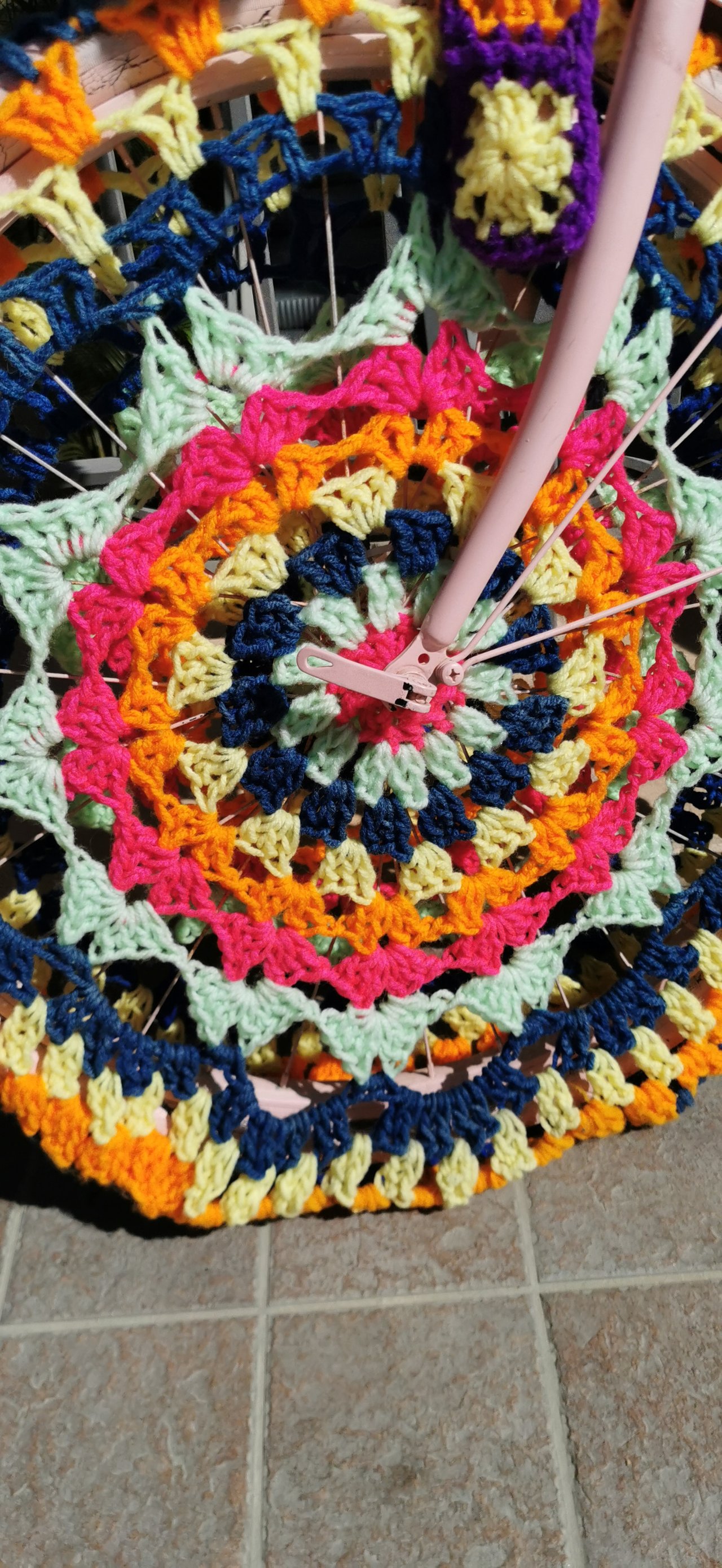 and the cover for the seat?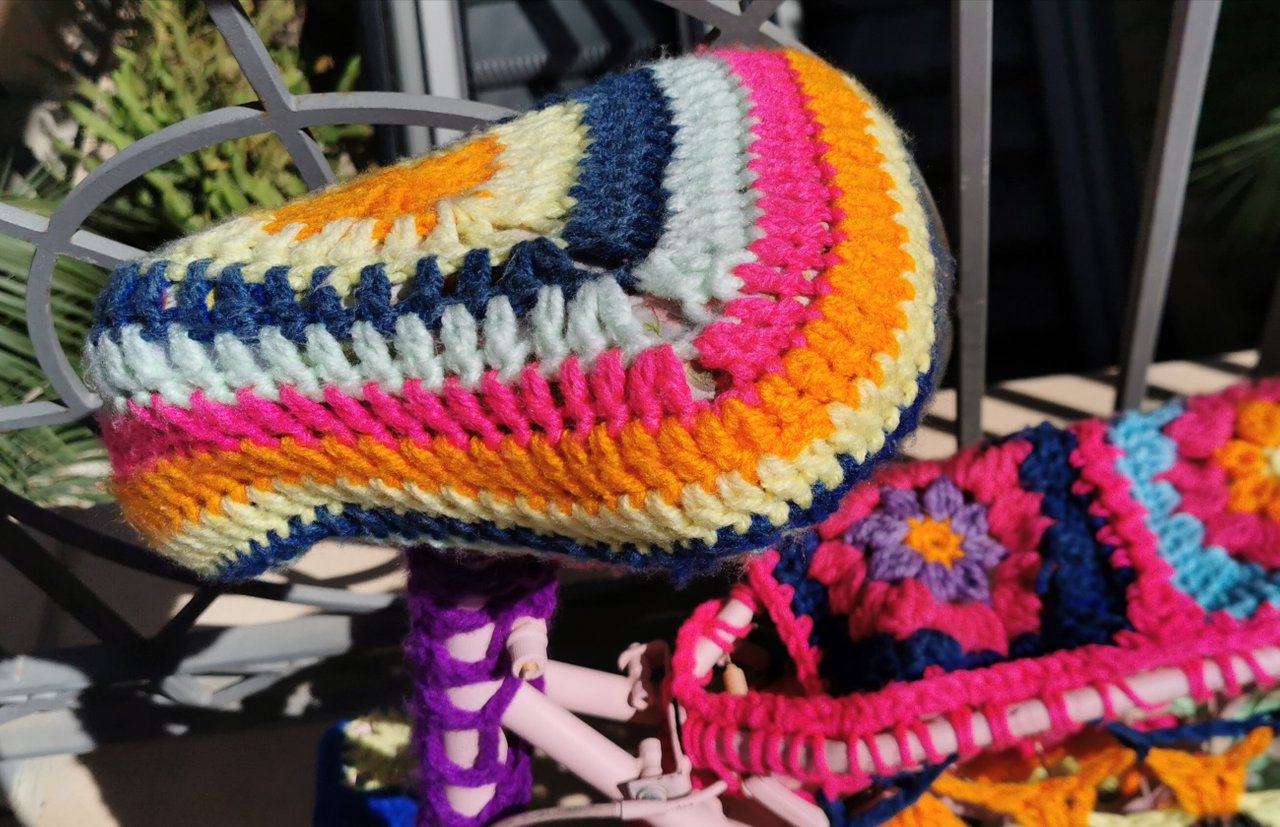 And maybe some socks for pedals?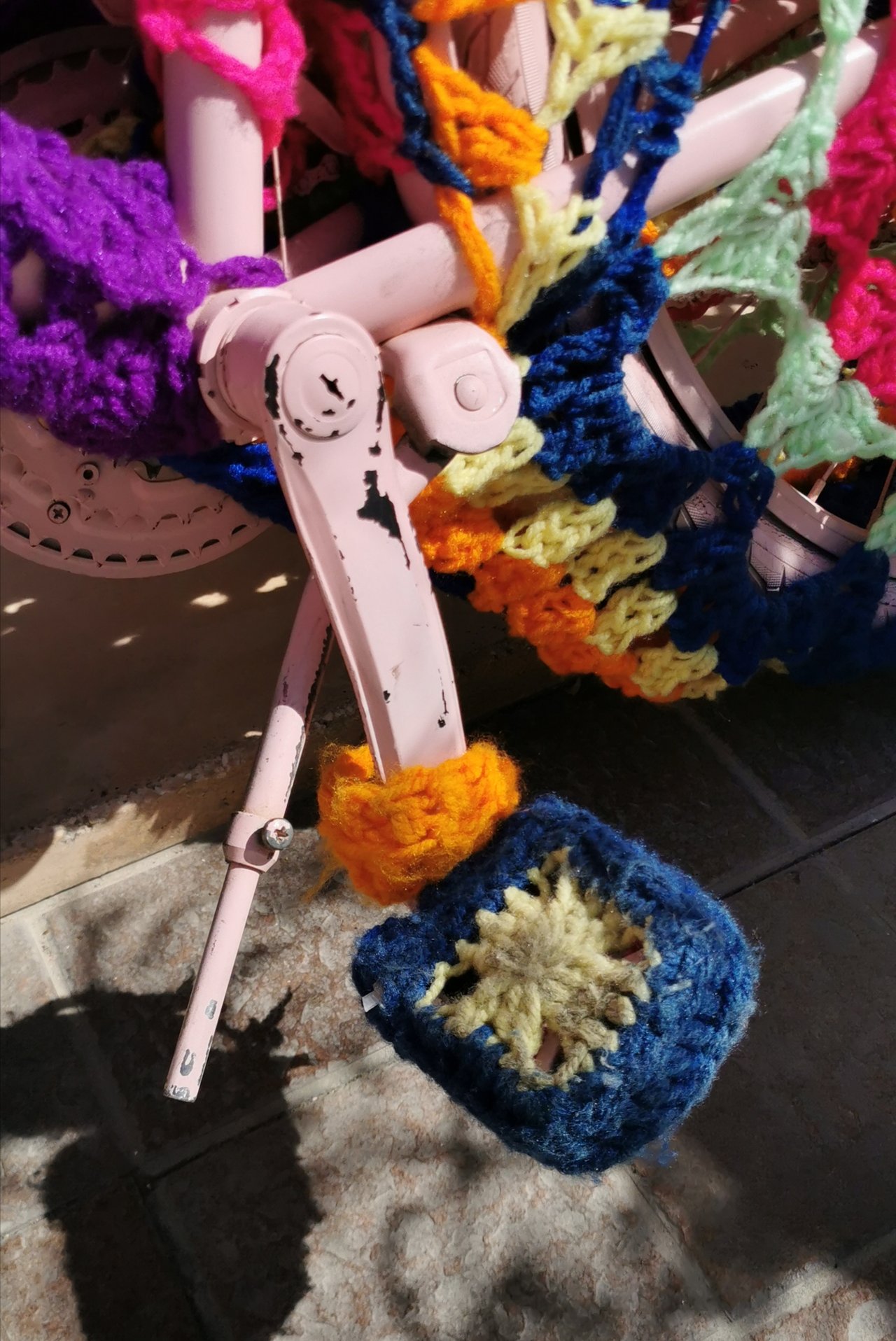 A very fun and spring bike turns out,
I recommend it to all creative people!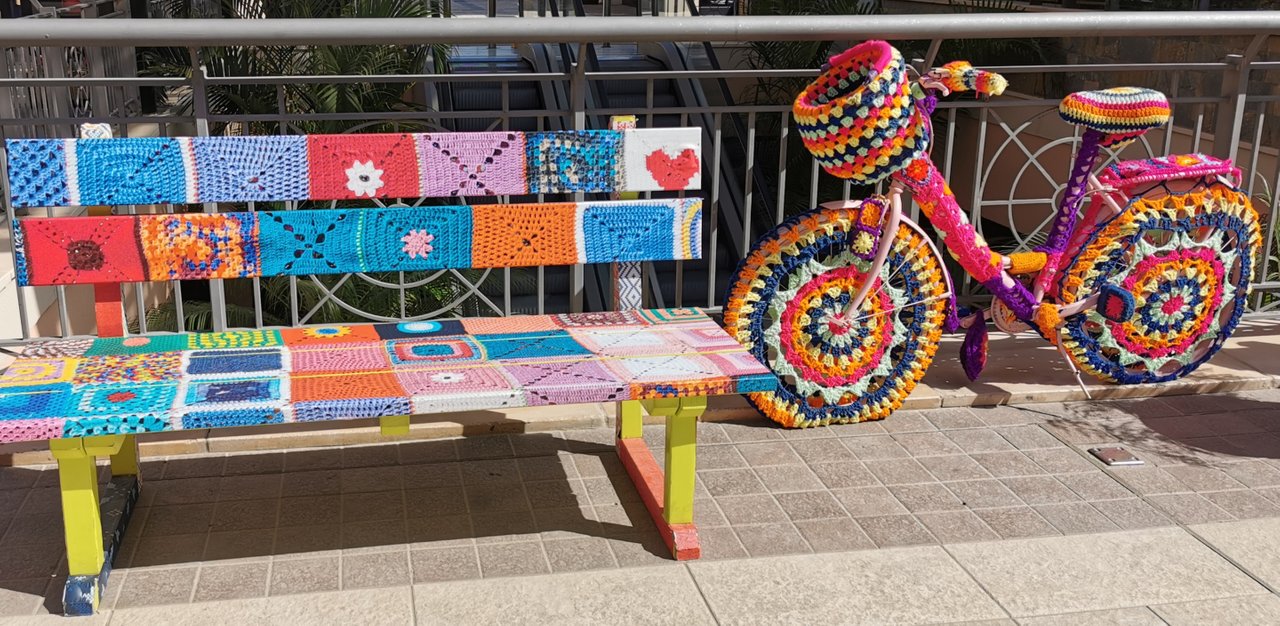 Thank you @tattoodjay for this Wednesday Walk challenge
and
Make me Smile challenge of @elizacheng, and the sponsoring of @bluemist.