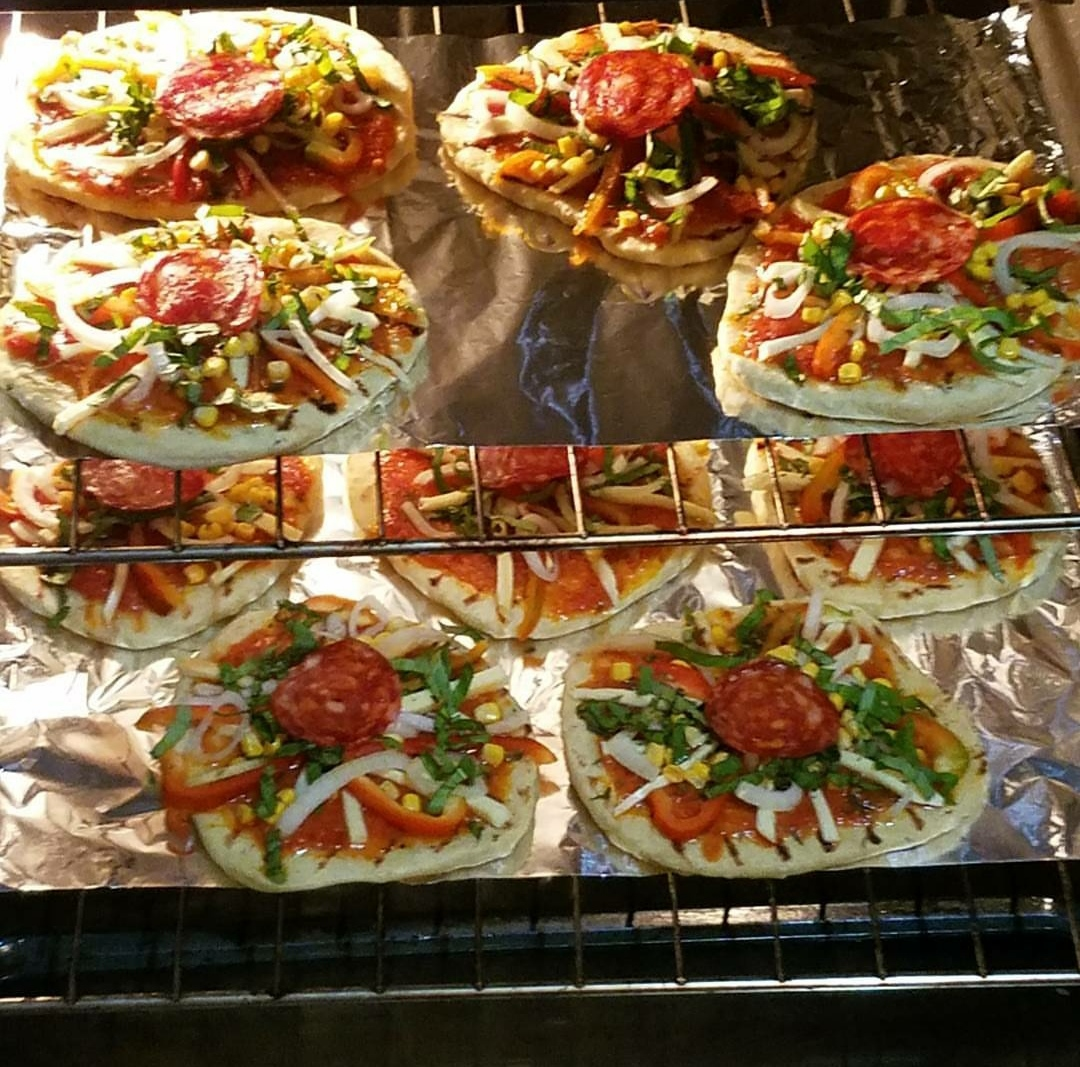 February 2020 - Before Quarantine
As a family and those of us who are still in Venezuela, we have the custom of meeting on Fridays, in what we call "The Friday Party".
It is a day to cook together some delicious dish, a cake, tequeños or whatever we can think of, trying to involve everyone in the preparation of the dishes.
Como familia y los que aún quedamos en Venezuela, tenemos la costumbre de reunirnos los viernes, en lo que llamamos "La Fiesta de los Viernes".
Es un día para cocinar juntos algún delicioso plato, un pastel, tequeños o lo que se nos ocurra, tratando de involucrarnos a todos en la preparación de los platos.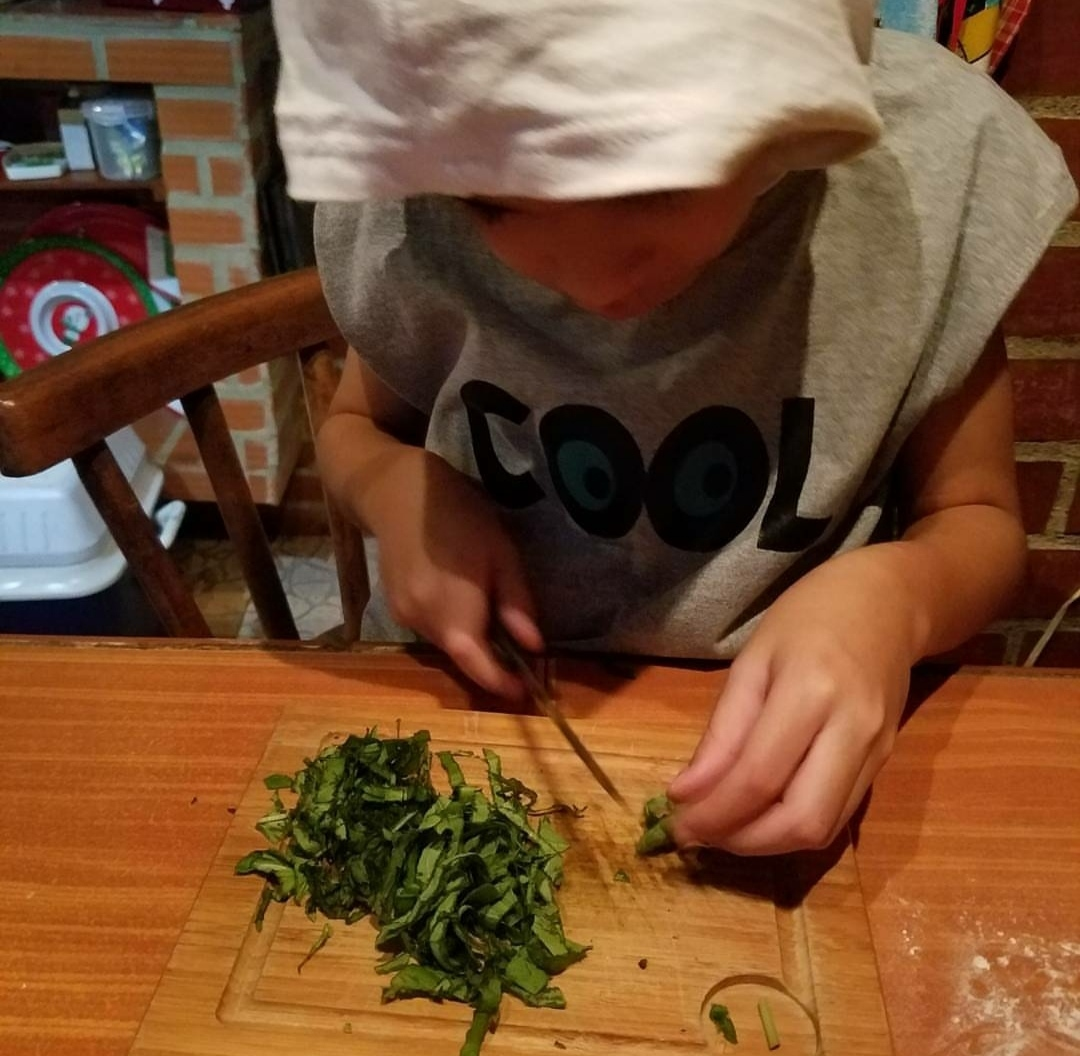 My son, who is fond of cooking, always collaborates, cutting the ingredients, mixing the flour (the soft part, the strong part is made by adults).
Here he started with a sweater, but after a while, he took it off to be more comfortable and put on his chef's apron
Mi hijo, quien tiene afición por cocinar, siempre colabora, cortando los ingredientes, mezclando la harina (la parte suave, la fuerte la hacemos los adultos).
Aquí comenzó con un suéter, pero al rato, se lo quitó para estar más cómodo y ponerse su delantal de Chef.
While the pizzas were in the oven, we were all playing Scrabble, cheating and having fun.
Mientras las pizzas estaban en el horno, todos jugábamos Scrabble, haciendo trampas y divirtiéndonos.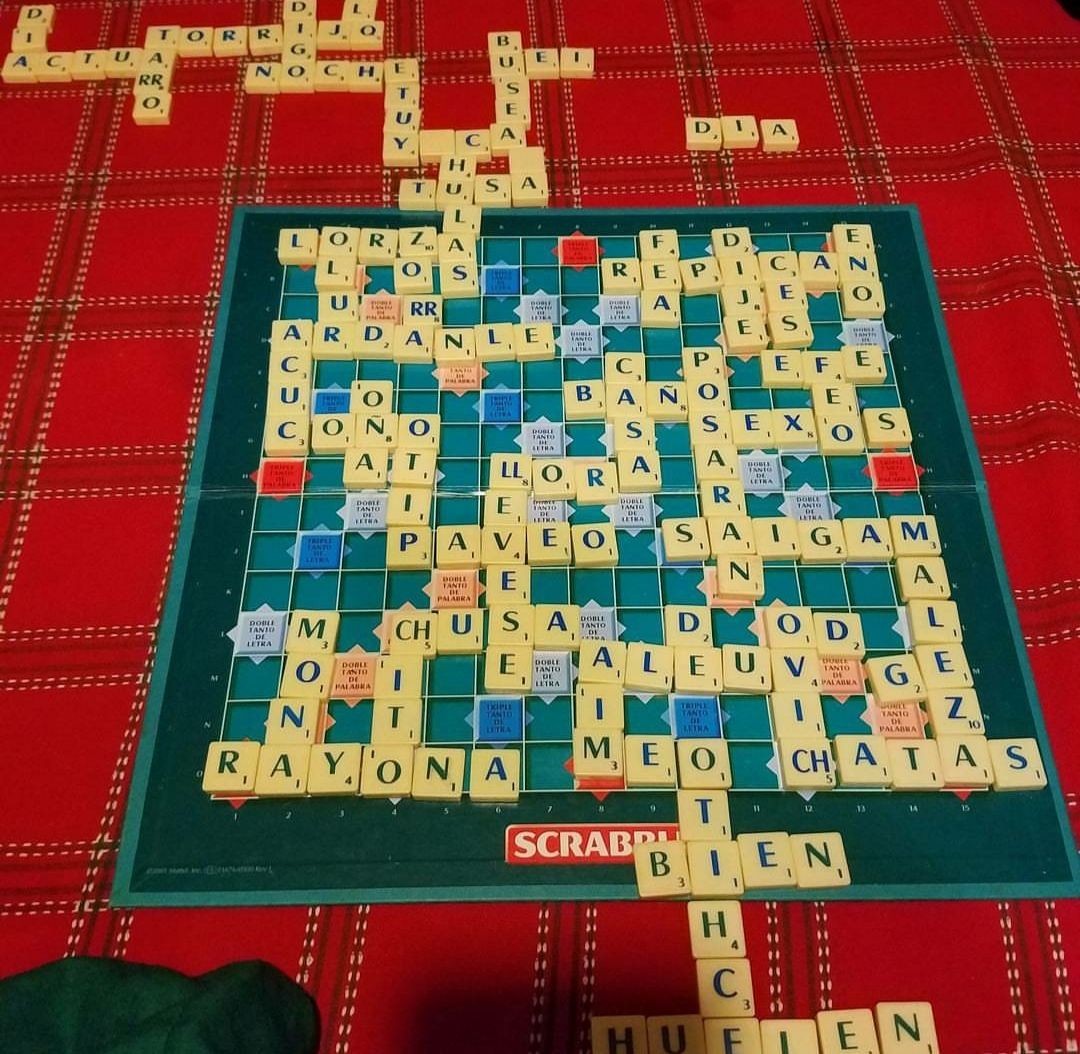 The Mini Pizzas are ready and served, and we sit down to eat as a family. They were delicious, I wish you could taste
them!
Listas y servidas las Mini Pizzas, nos sentamos a comer en familia. Quedaron deliciosas, ojalá pudieses degustarlas!
Now, after we've eaten and our tummies are full, we all sit around the TV and watch some good movies on Netflix.
Ahora, después de haber comido y con nuestras pancitas llenas, nos sentamos todos alrededor de la TV para ver alguna buena película en Netflix.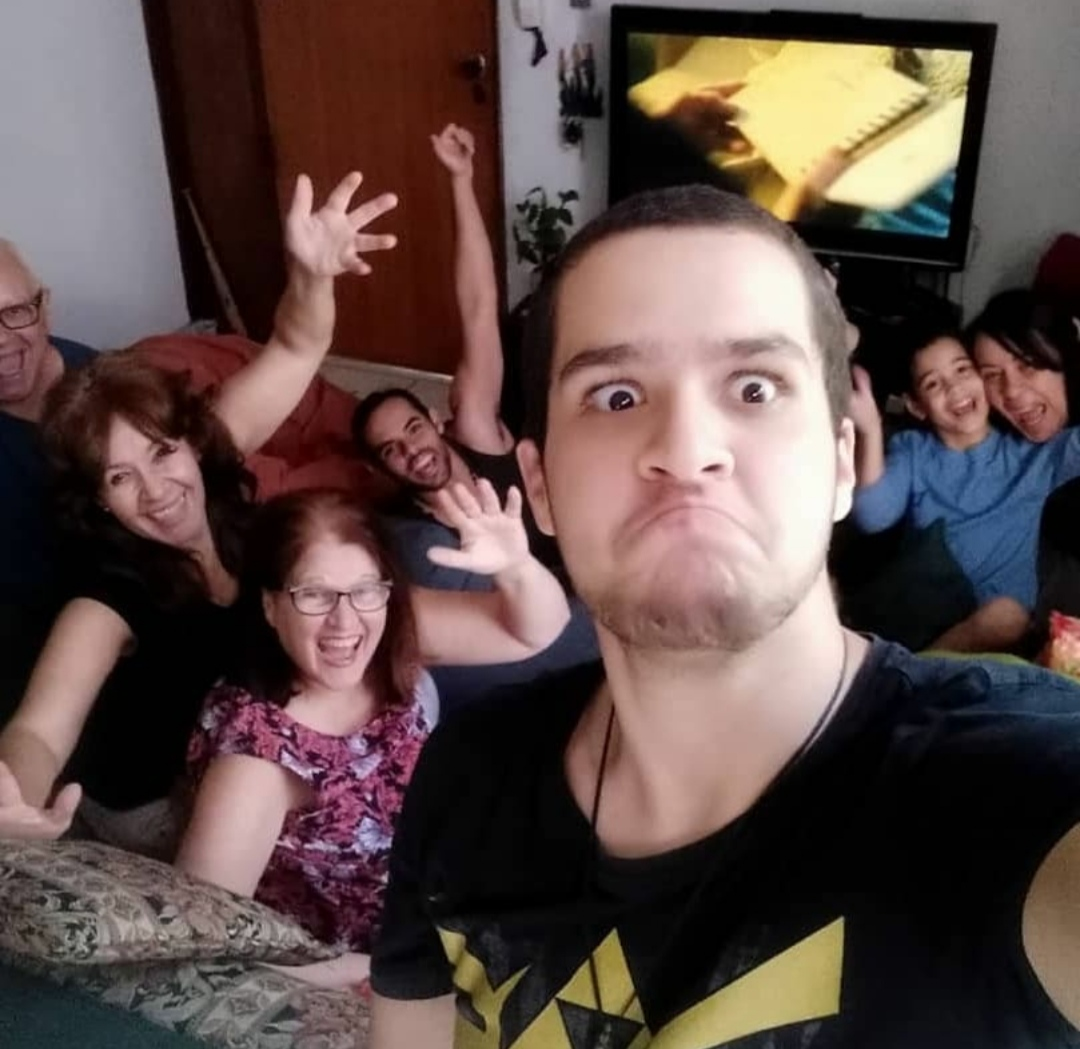 And so are our Friday parties, moments of relaxation, family sharing, laughter and togetherness.
Y así son nuestras fiestas de los viernes, momentos de relax, de compartir en familia, de risas y de unión.
Beautiful memories, which soon, when the quarantine is over, will come true again.
Hermosos recuerdos, que pronto, cuando la cuarentena acabe volveremos a hacer realidad.