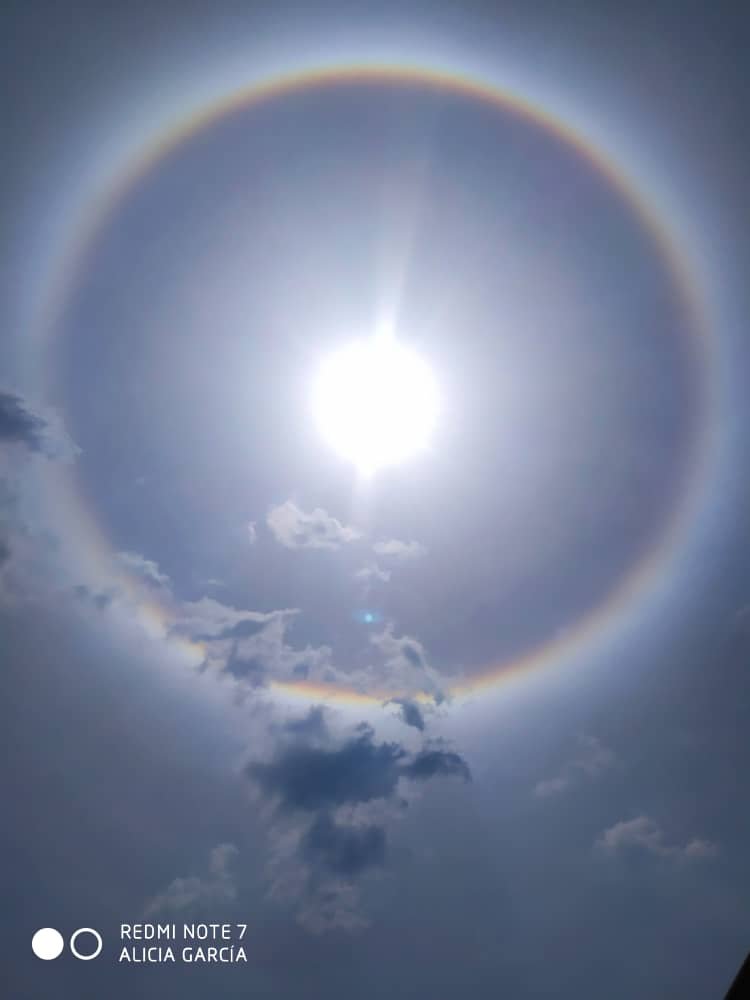 This morning when I went out for coffee on my terrace, I was able to enjoy this beauty. So I ran to get my cell phone to capture the moment.
At first the sun was covered by a bank of clouds that looked like cotton wool.
Esta mañana al salir a tomar café en mi terraza, pude disfrutar esta belleza. Por lo que corrí a buscar mi celular para capturar el momento.
Al principio el sol estaba cubierto por un banco de nubes que parecían copos de algodón.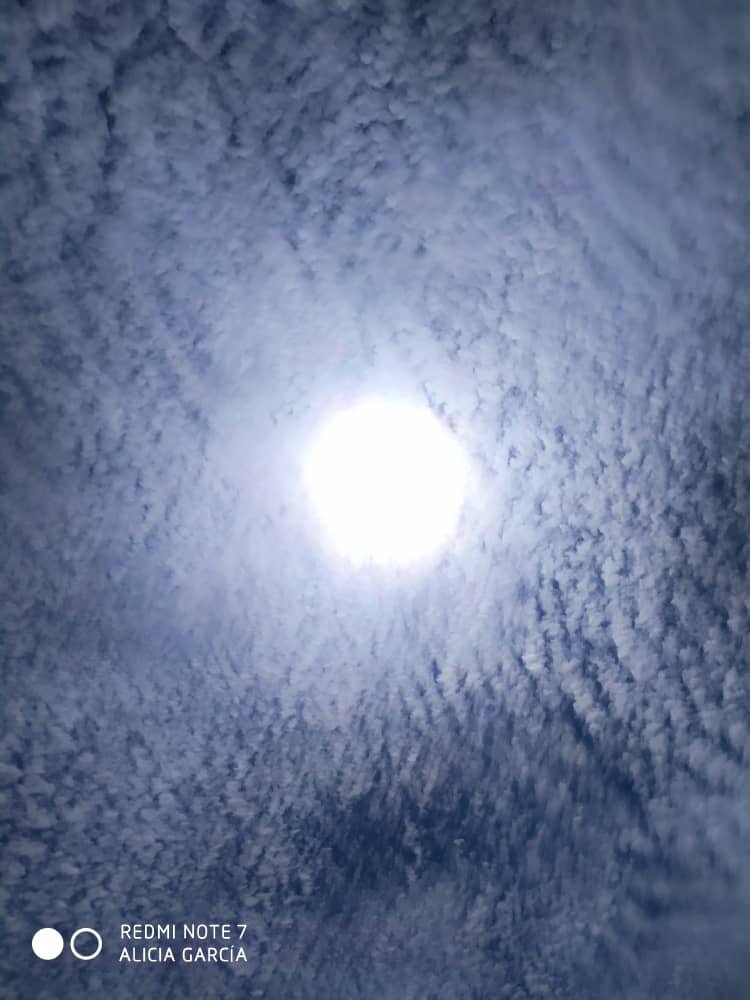 Little by little it cleared up, until it showed this beauty.
My father used to tell me that this phenomenon is called "Parhelio", which means "Companions of the Sun" and that it usually appears as a prelude to an intense rain. It could be, since in Venezuela the heat is unbearable and when it is like this (at least here), it is just before the rainy season begins.
In the early morning, the temperature has reached 23 degrees, when the normal temperature is 16 degrees.
It is very likely that a storm will break out in the next 24 hours.
Not bad, the soil, the plants, the streets need to be washed, cleaned.
Poco a poco se fue despejando, hasta mostrar esta belleza.
Mi padre me decía que este fenómeno se llama "Parhelio", que significa "Compañeros del Sol" y que suele aparecer como antesala a una intensa lluvia. Podría ser, ya que en Venezuela el calor es insoportable y cuando es así (al menos aquí), es justo antes de que comience el período de lluvias.
En las madrugadas se ha llegado a registrar 23 grados de temperatura, cuando lo normal son 16 grados.
Es muy probable que se desencadene una tormenta en las próximas 24 horas.
No estaría mal, la tierra, las plantas, las calles necesitan ser lavadas, limpiadas.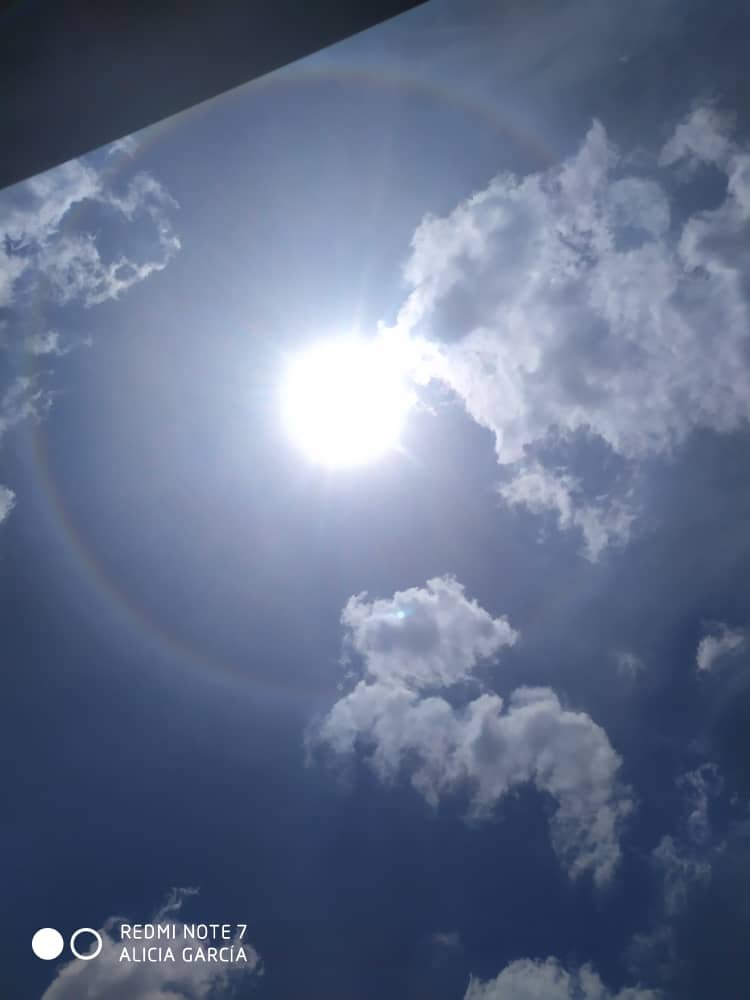 The truth is that once again I'm sure the Universe is trying to tell us something with such a beautiful image. I think it's telling us that very soon everything will be fine.
Lo cierto es que una vez más estoy segura de que el Universo nos está tratando de decir algo con tan hermosa imagen. Creo que nos está diciendo que muy pronto todo estará bien.