We left about 10am...
to go to Blanco State Park in Blanco, TX. which is about 50 miles West of San Antonio, TX. Mama Bear told Daddy Bear he couldn't take the remaining dos Equis beer to drink at the sunshine filled park. So I settled for bottled water and pretzels lol
The Girls...
Have been begging us to get them wet. The local swimming pools aren't open yet so we had to go out of town to get their skin doused with H2O
Daddy Joe ( me)...
dipped his toes in the local swimming hole at this park , and I can tell you it was damn freezing. Even though it is 80 degree weather here in South Texas , the nights are still down in the 50s. Making the water ice cold.
( Below are my two girls wading on top of the dam getting ready to jump in the freezing cold water hole. There were probably about 15 others there treacherously braving the cold waters and seemingly enjoying it at the same time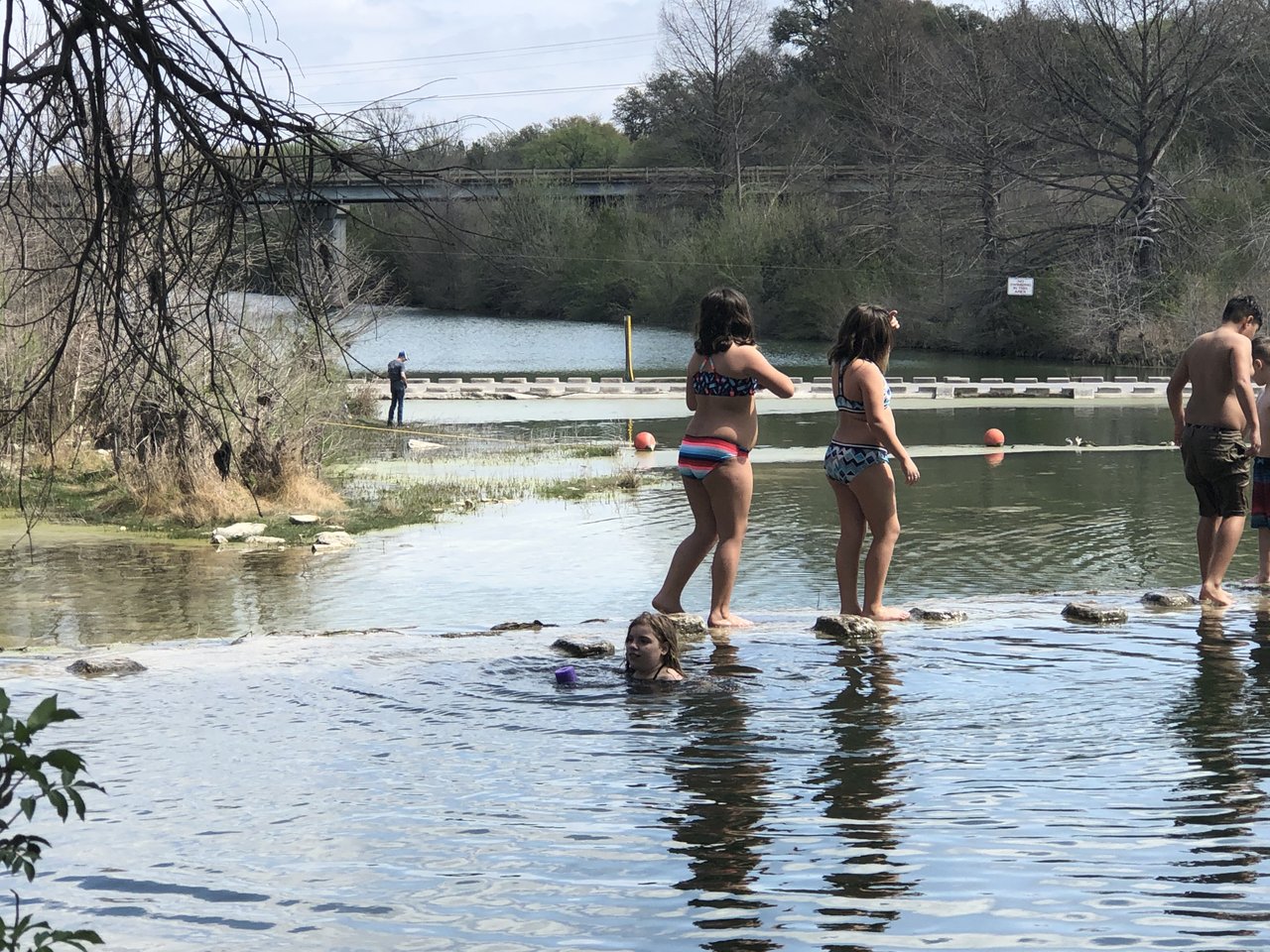 After...
spending 4 hours watching my babies splashing each other and making new swim friends, we trekked it on over to the local Dairy Queen. And munched down on hamburgers and onion rings and Blizzards to our heart's content.
What a great day !!!