If I can do it so can you! Below is an account of how a person who has never painted in her life managed to make decent stained-glass panels for her home and even managed to sell some as an artist!
I have always wanted stained glass wall panels and windows for our home. When I looked it up and asked for a quote from an Art/Fabrication boutique, I was quoted close to USD $20000, Needless to say I did not have the money so I declined it. But I wanted the stained glass and I was determined to have it for our home. It was also clear to me that the only way I could have it was if I did it myself!
Stained glass has always been a fascination of mine. Ever since I went to Florence in Italy and saw the glass paintings in the cathedral, I was fascinated. What followed next was a lot of research. And it did not take me long to realize that genuine stained glass was not just about art it was also about a lot of engineering and fabrication skills, and most of those skills are beyond the scope of a simple pastime.
However, then I came across another kind of stained glass. Essentially glass that has been painted upon. Now I was interested again. I started reading up. While the fabrication was easy the art part was a little tough. Unlike canvas or paper, paint is very difficult to control on glass. But I so wanted stained glass for my house I was willing to give it a go. So, this is how I got around to becoming a stained-glass artist.
Things needed
• Glass Paint liner
• Glass Paint – Water based paints are also available but I prefer solvent based paint.
• Glass To paint on.
• Small Blade or Paper Cutter – To scrape paint off the glass surface.
• Printout – Design you want to paint.
• Lots of enthusiasm.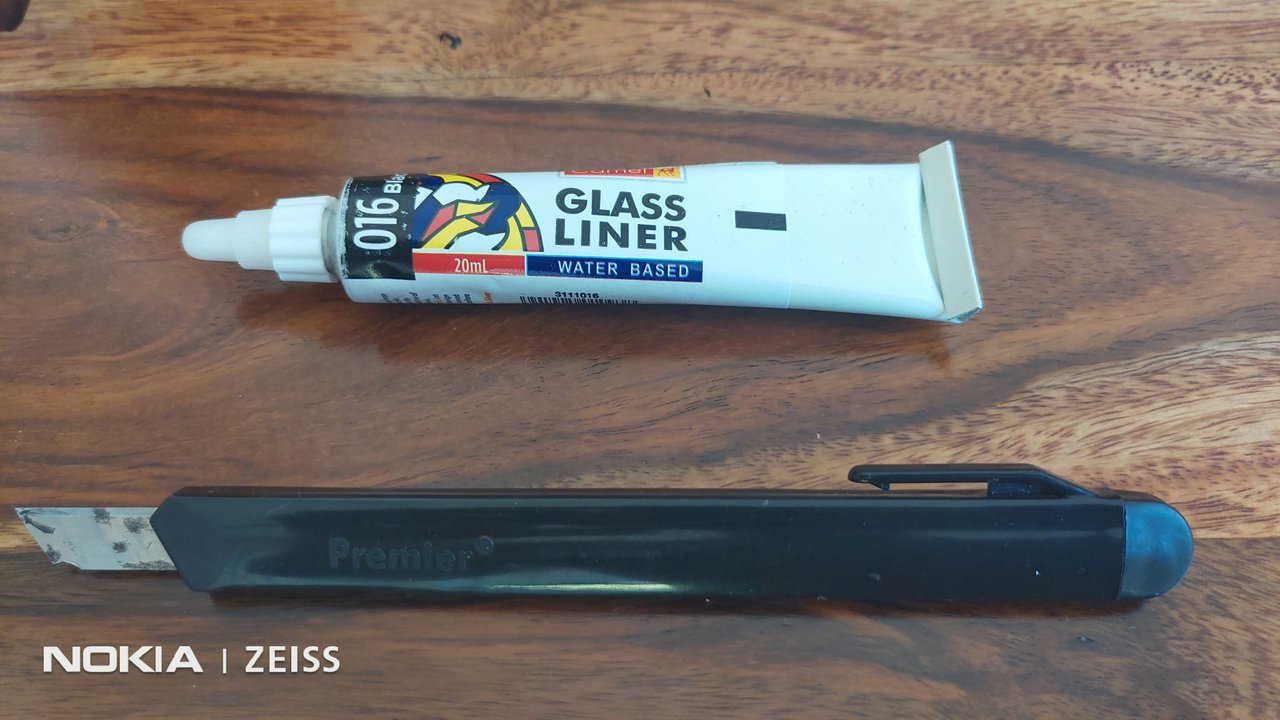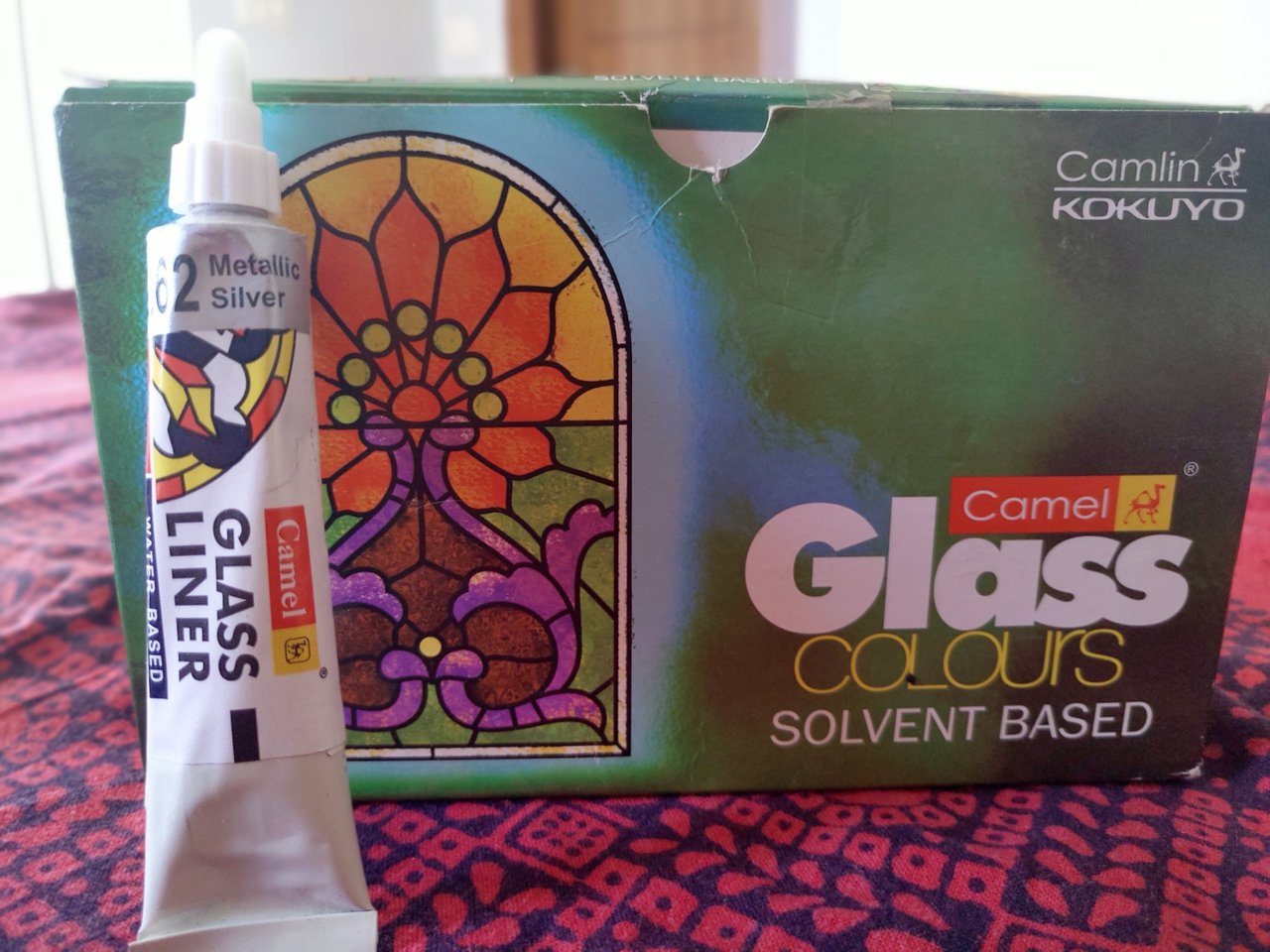 The first step was to decide what was I going to design. In this case I will show you how to make your first glass painting even if you know nothing about art or drawing!
Step One – Choose your design. Internet is flooded with them. Its best not to pick images. Its better to choose illustrations like the one we have used in this example. Also, it's wise to choose simple designs before we progress to complicated ones. Below is one of my earliest designs.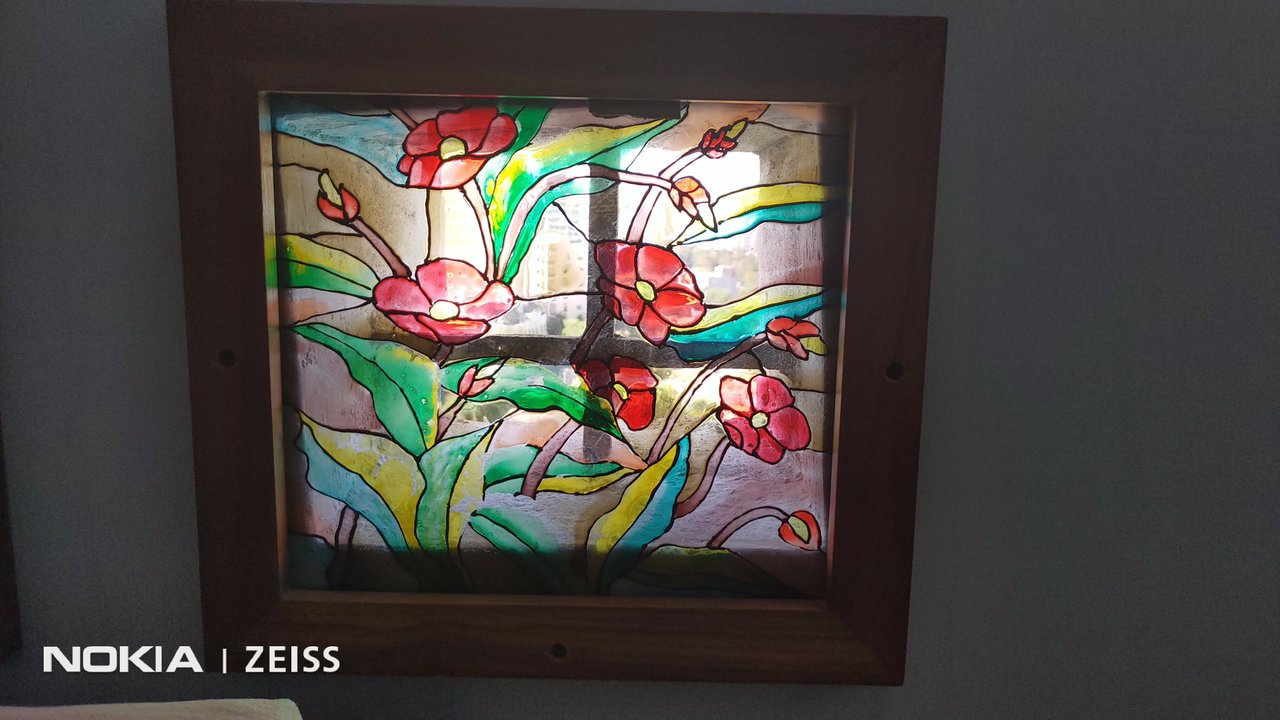 Step Two – Take a black and white printout. Place it below the glass. Be sure to remember the orientation of the glass, so that you don't end up painting upside down.
Step Three – This is the most difficult step. Trace the design with the glass paint liner on the glass surface. One can use paint directly also. But I prefer a liner since it's gives a ridge to hold the paint in the design. Also, the raised lines give the whole design a slight 3D perspective.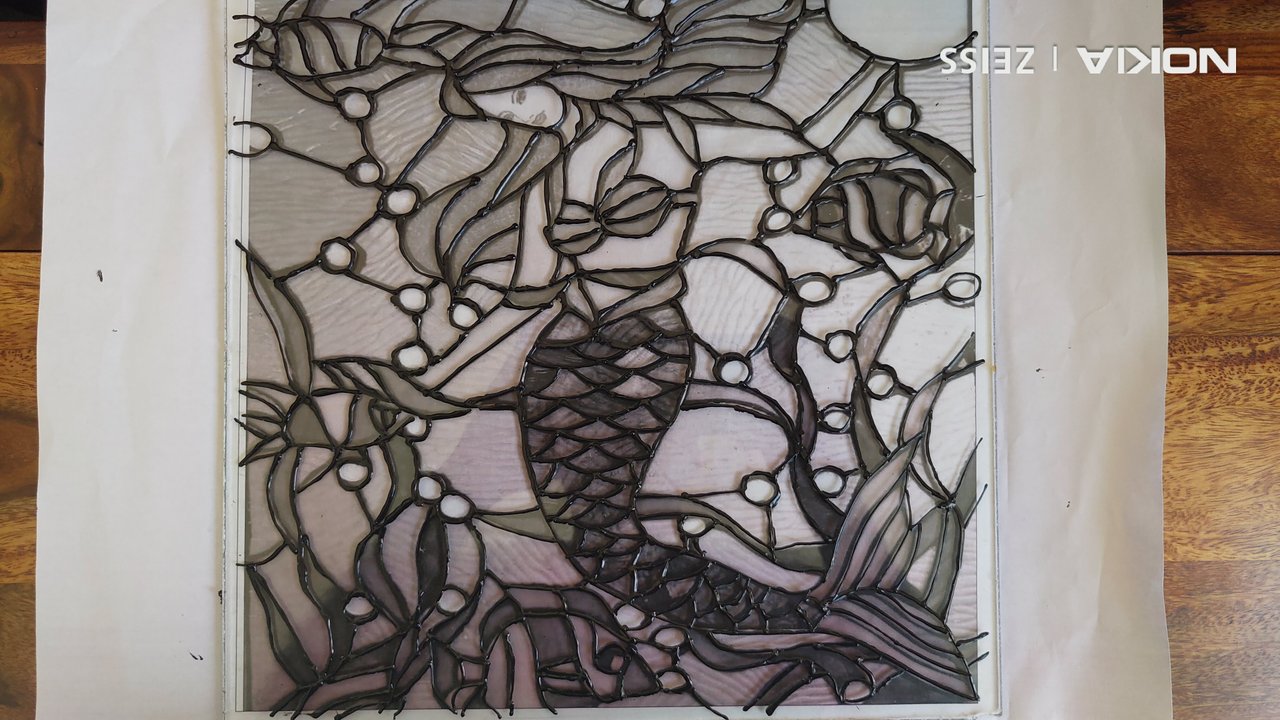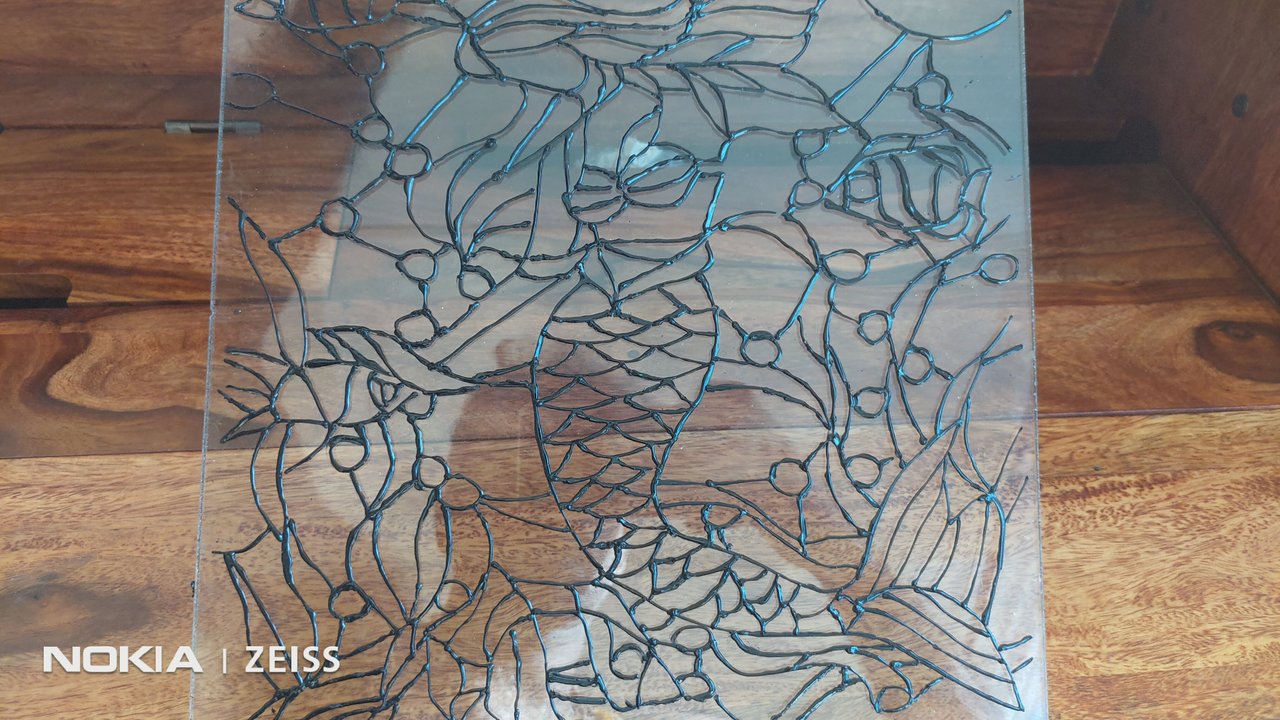 If you happen to get a line wrong, no sweat. All you need to do is wait for couple of minutes, blow on the paint to cool it. Once it dries just scrape it off with the blade and redo the line or the portion with the liner.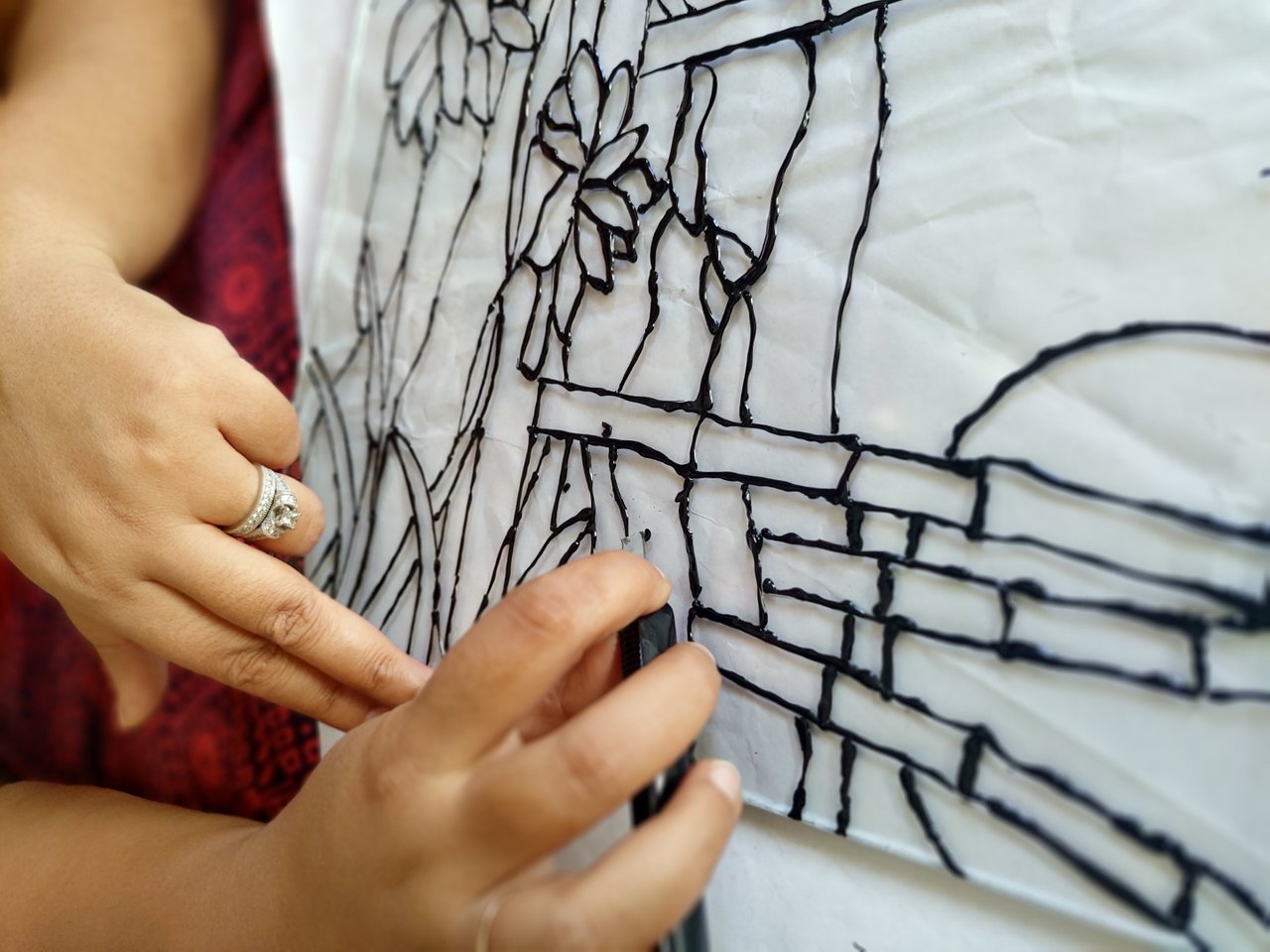 Step Four – Once the design has been traced its kid of easy. Its like a coloring book. Just use the glass paint to fill in the colors within the banks of the raised lines. You can tilt the glass around to ensure the spread of the paint. You can also adjust the tilt if you want a gradient effect. Use a brush to smoothen around the edges.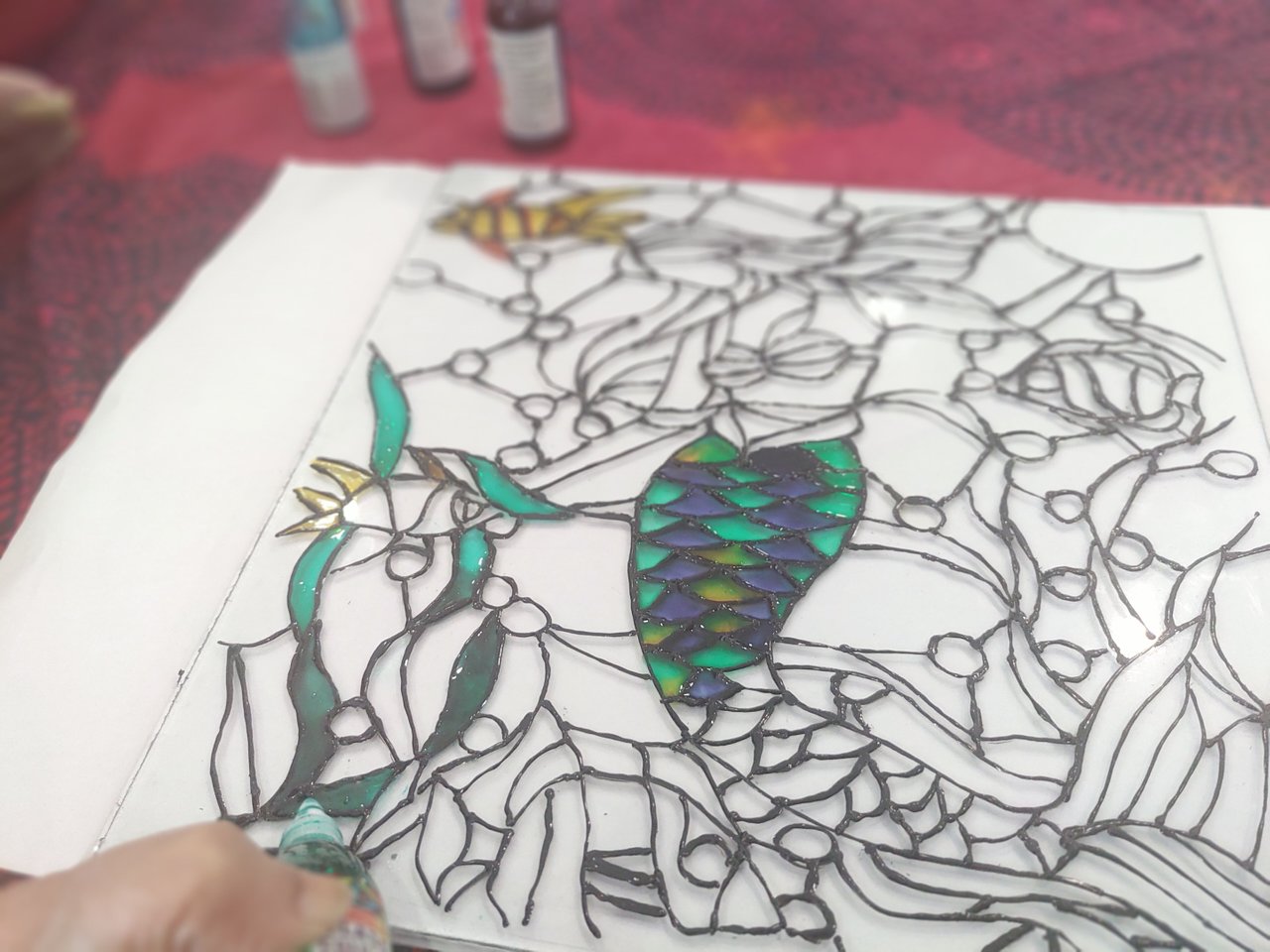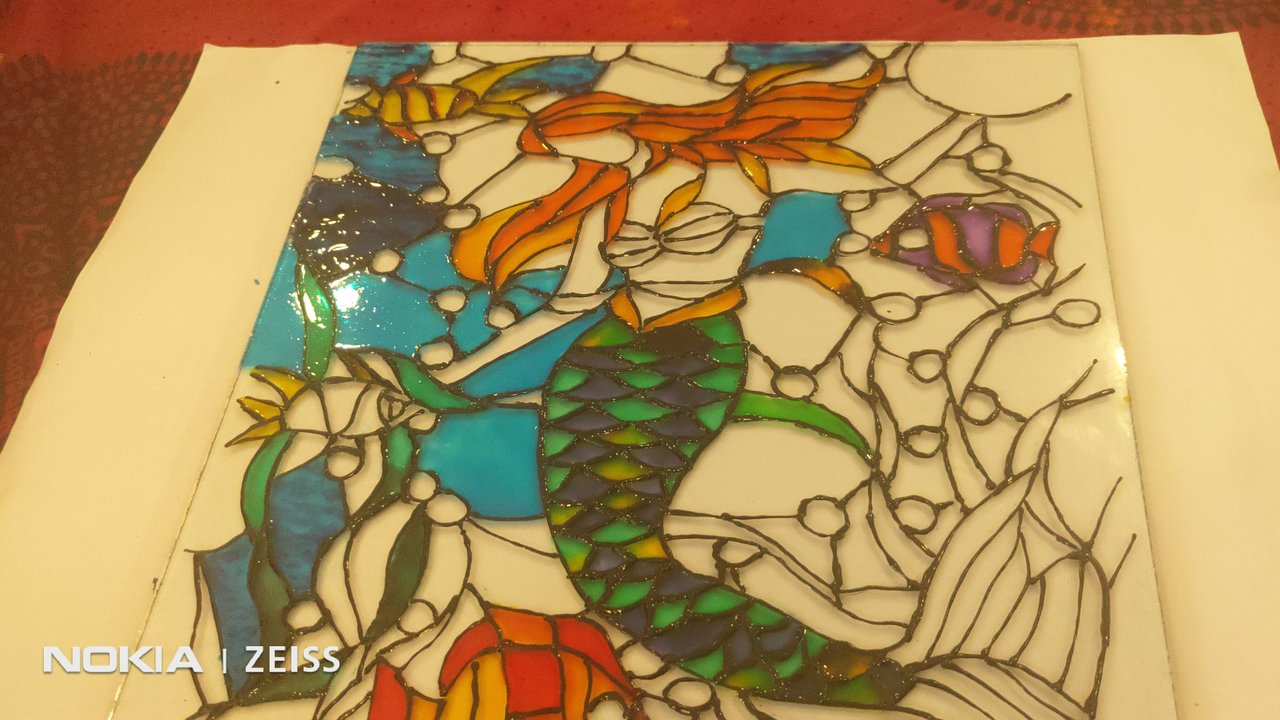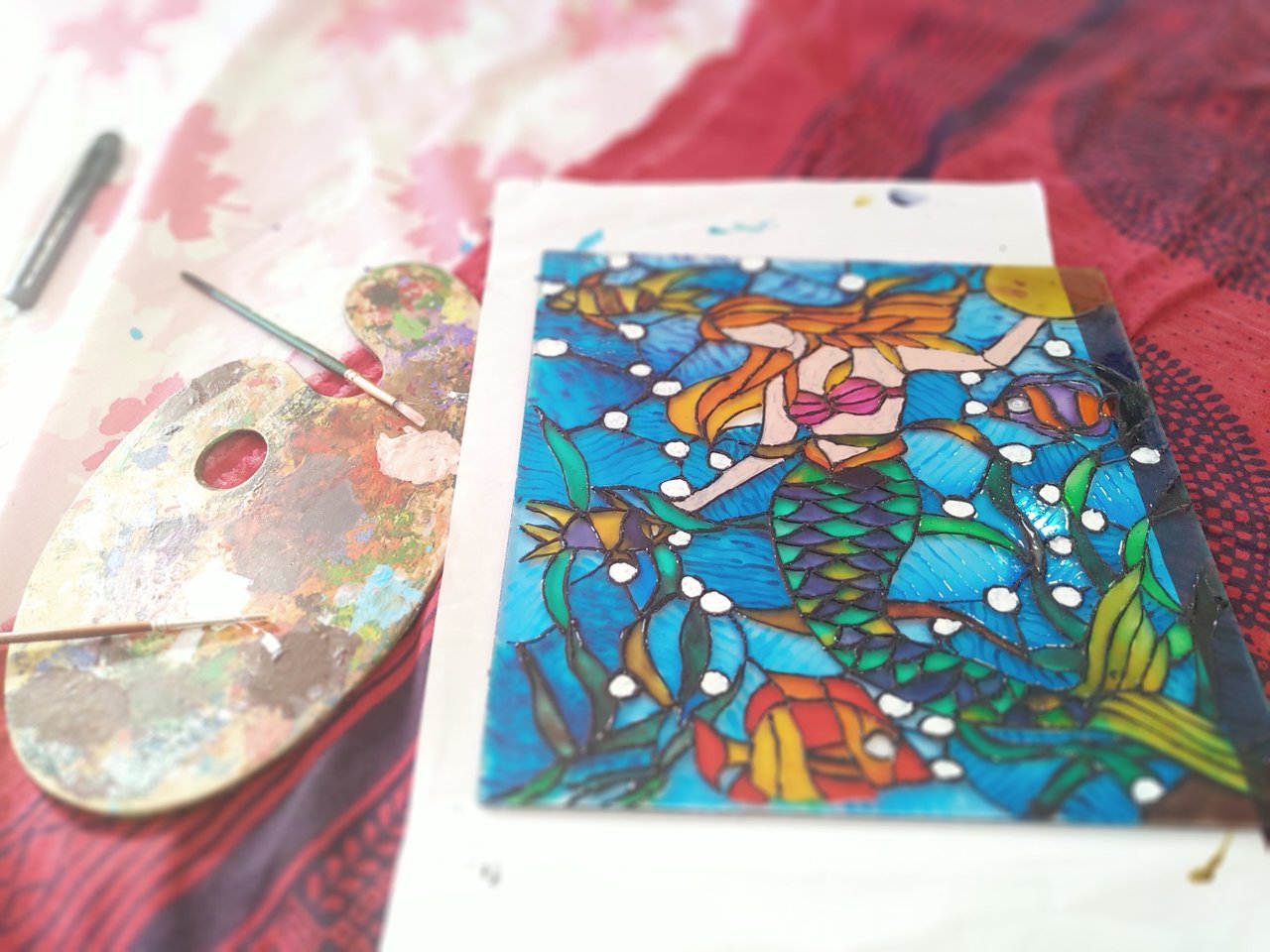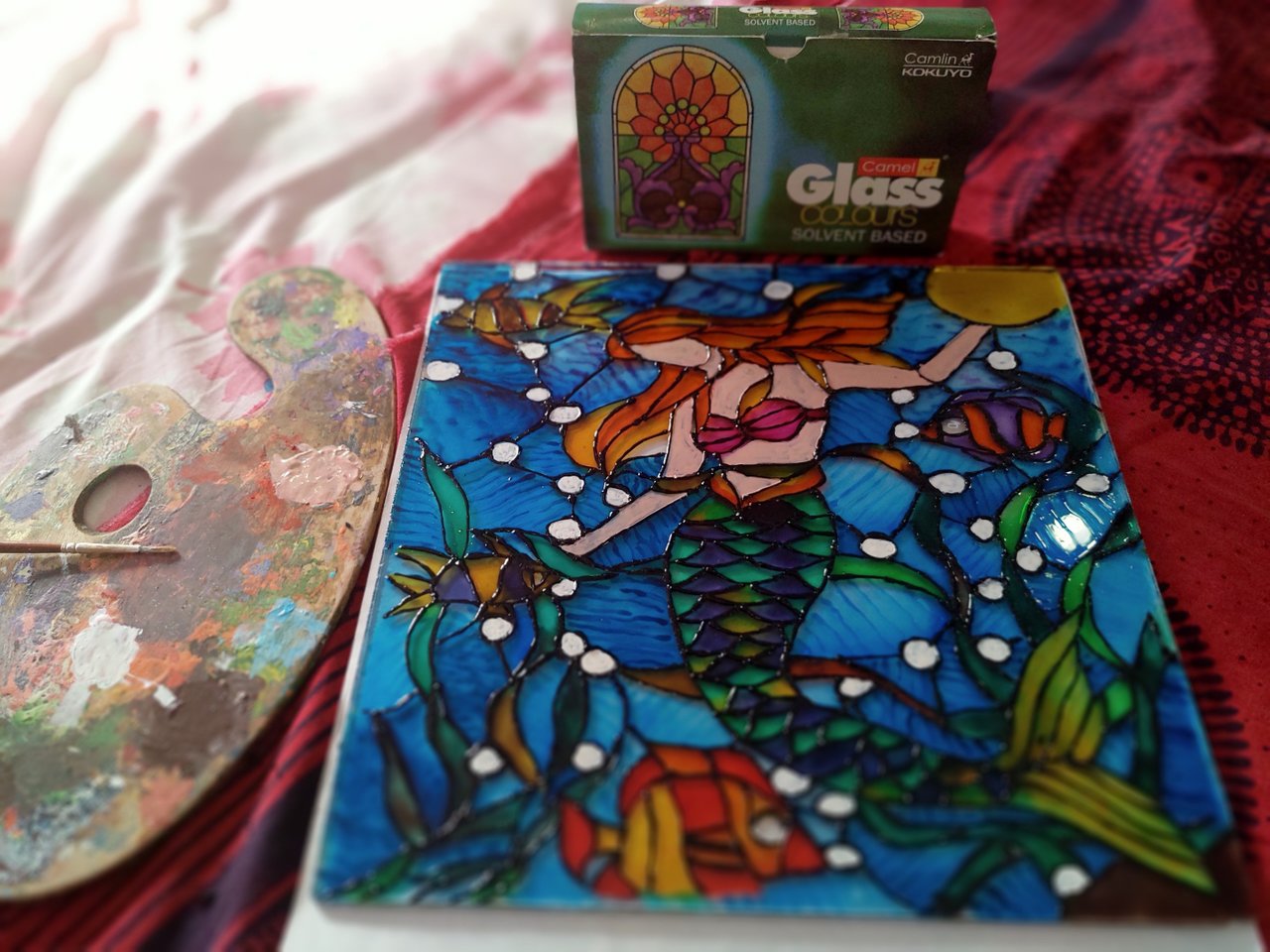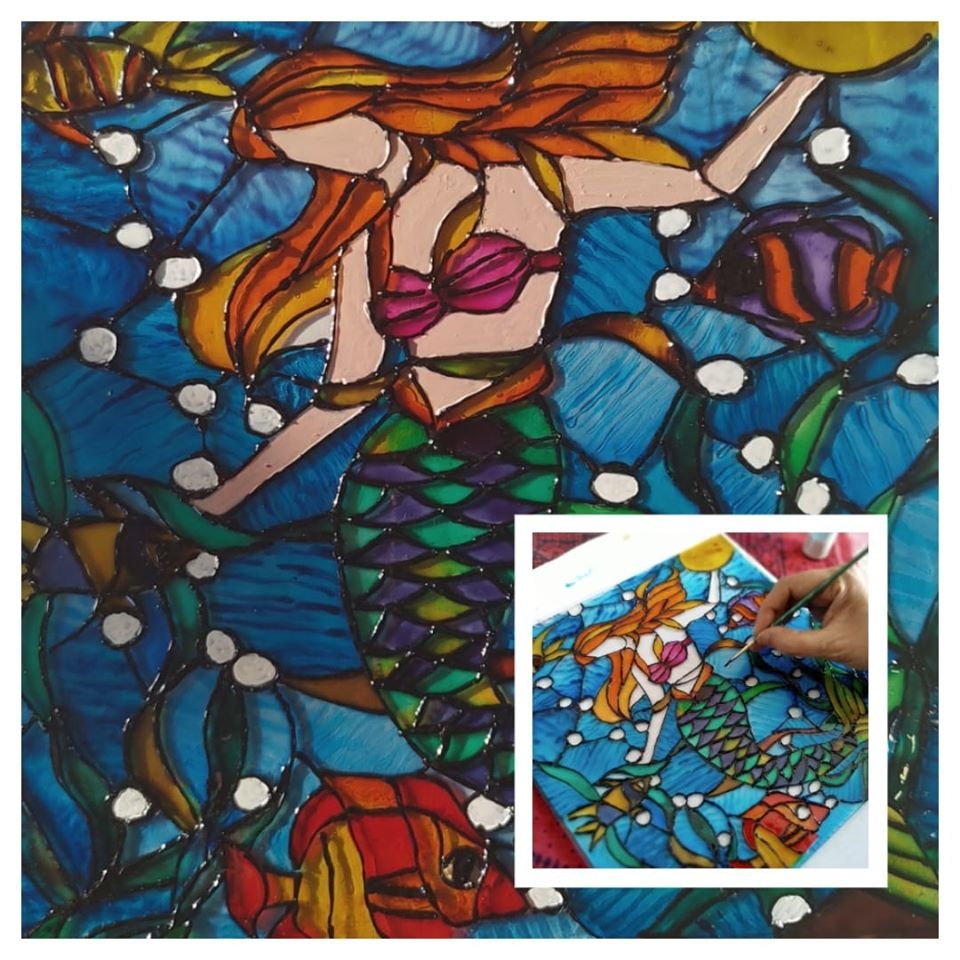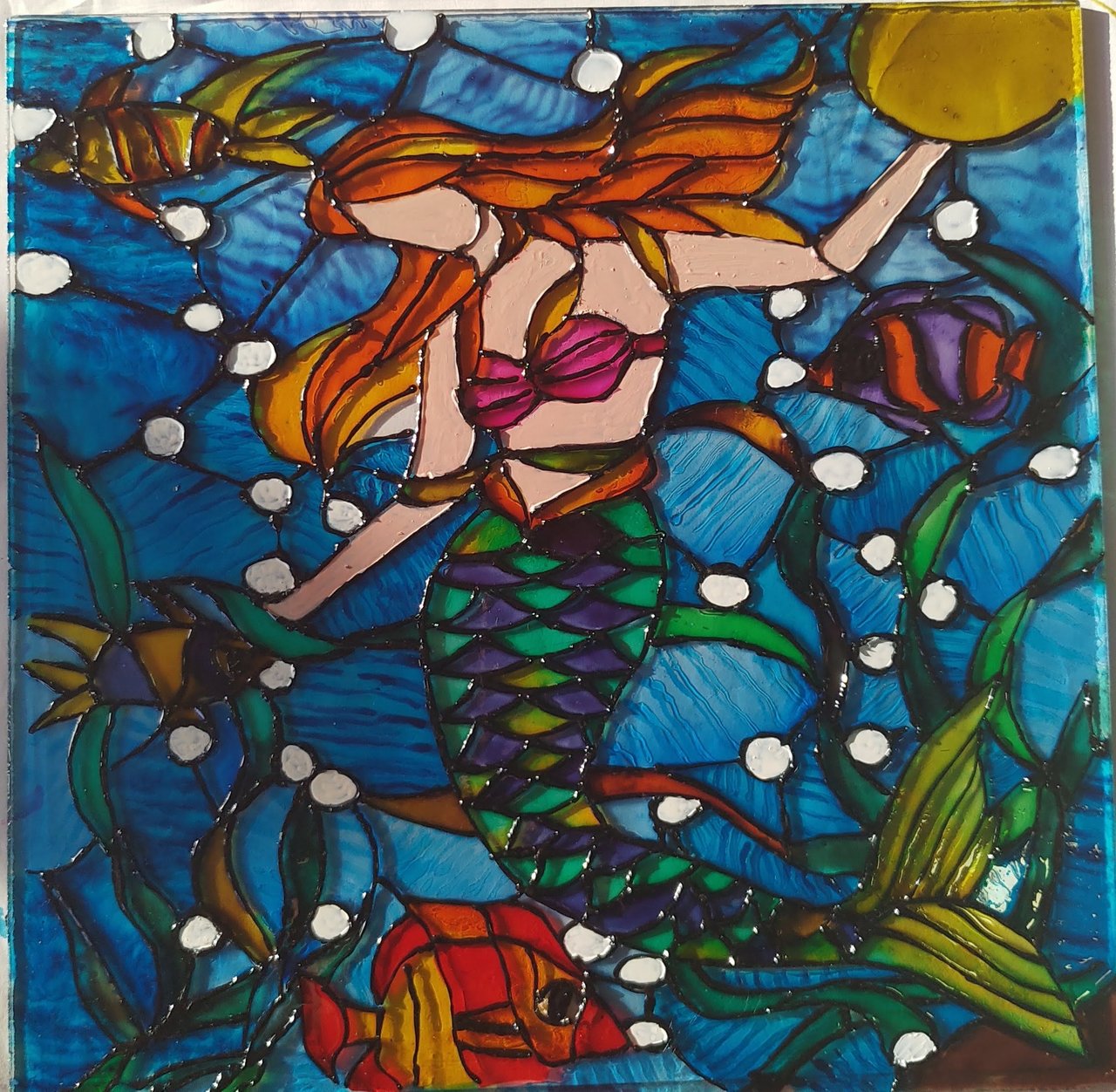 Step-Five – Wait for the paint to dry. Leave it in a room in a cool place for 24 hours.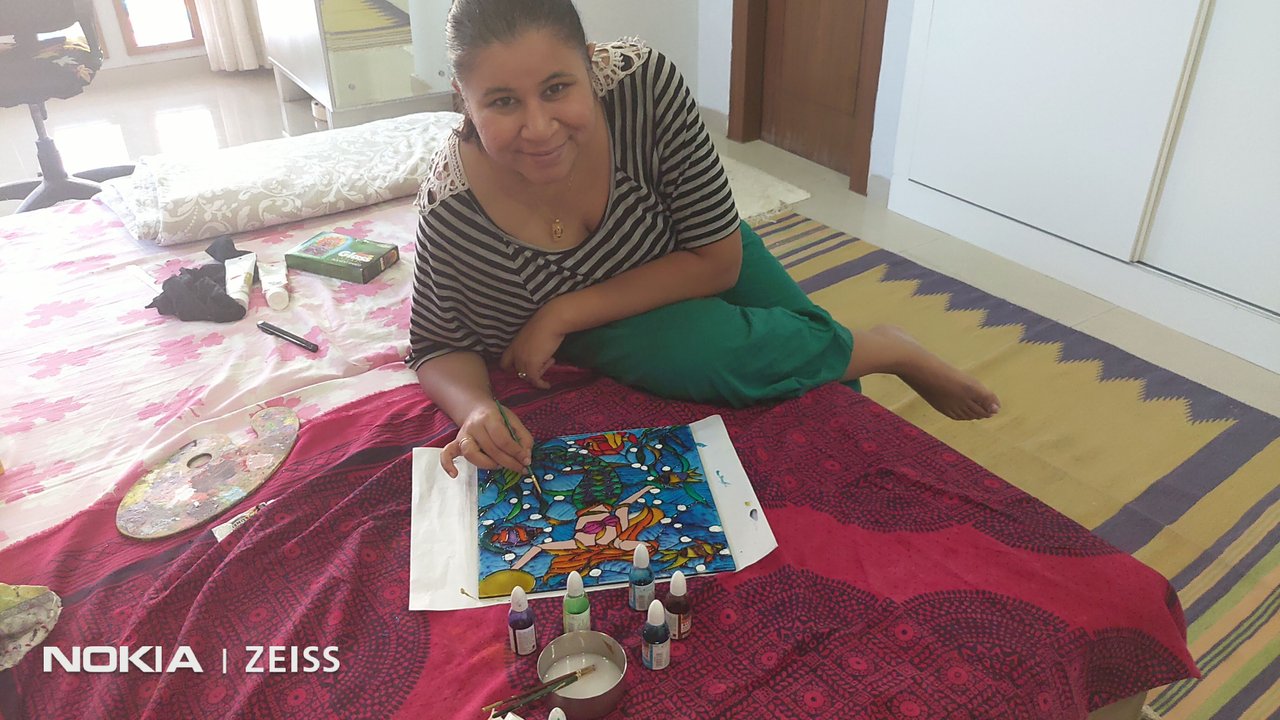 Step-Six – Show off as much as possible and enjoy the dopamine rush!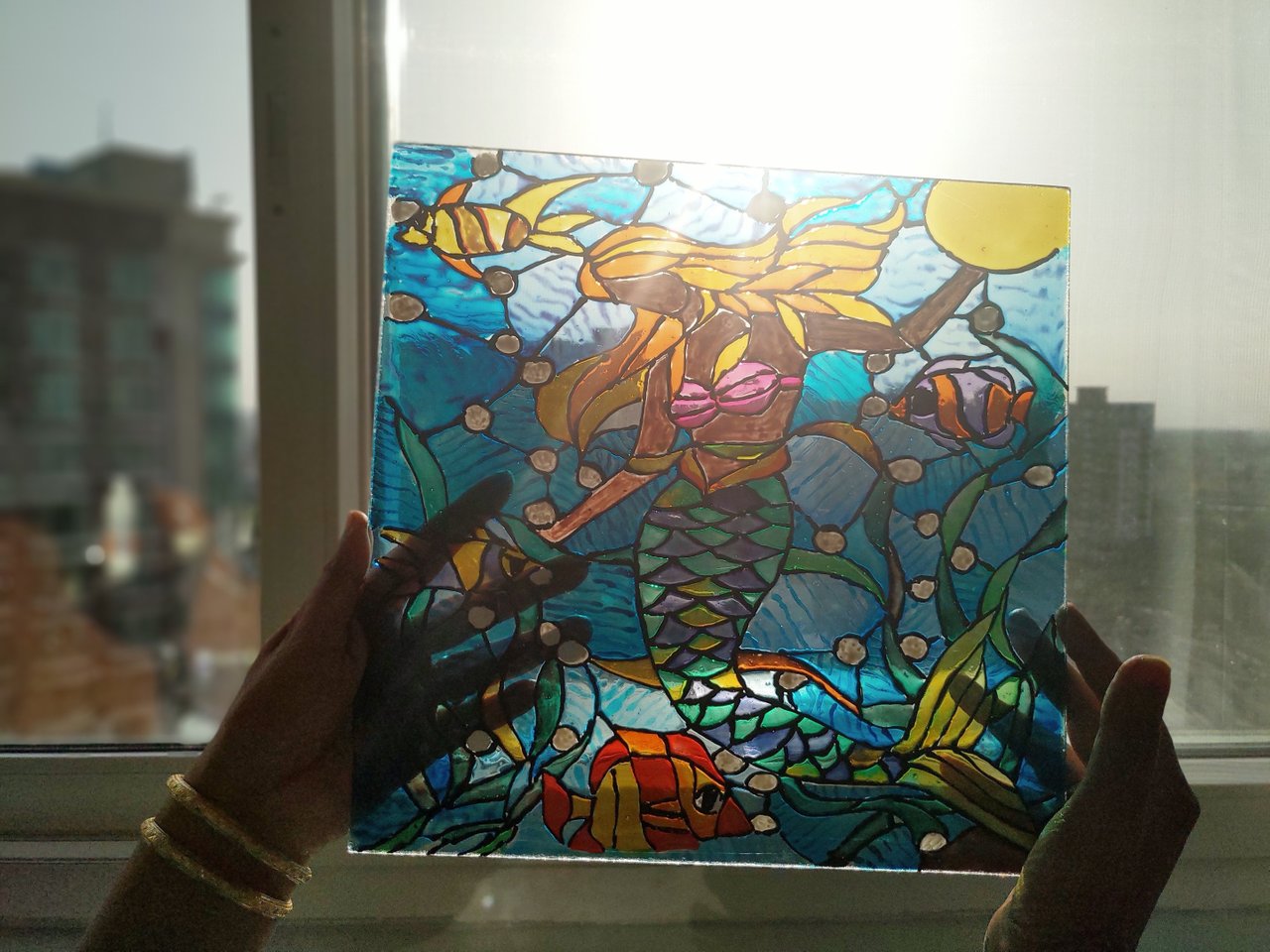 This is what the final design looked like. In fact, this can apply to any kind of drawing. In my experience these three steps below should get most people to a place where they can draw and create art to express themselves. Below are the three steps.
Start out by tracing pictures. Either on paper or glass. This basically helps with the basic dexterity of the hand and fingers, getting them used to being steady, building muscle memory etc. Essentially this helps understand basics of drawing via direct experience and establishes the needed motor skills in the fingers.
Evolve to copying. Instead of tracing start putting the image in front of you and copy. You may still need to trace complicated parts but over time the copying will increase and the tracing will reduce. Overtime you will be making perfect copies.
Now copy from your imagination. Now you are an artist. Congratulations.
Do note these glass painting can be used as wall decorations , window panes, wall panels, LED Lit panels or Lamps. Its all about your imagination as to what you can do with this skill.
Below are some of my works. Hope you like them.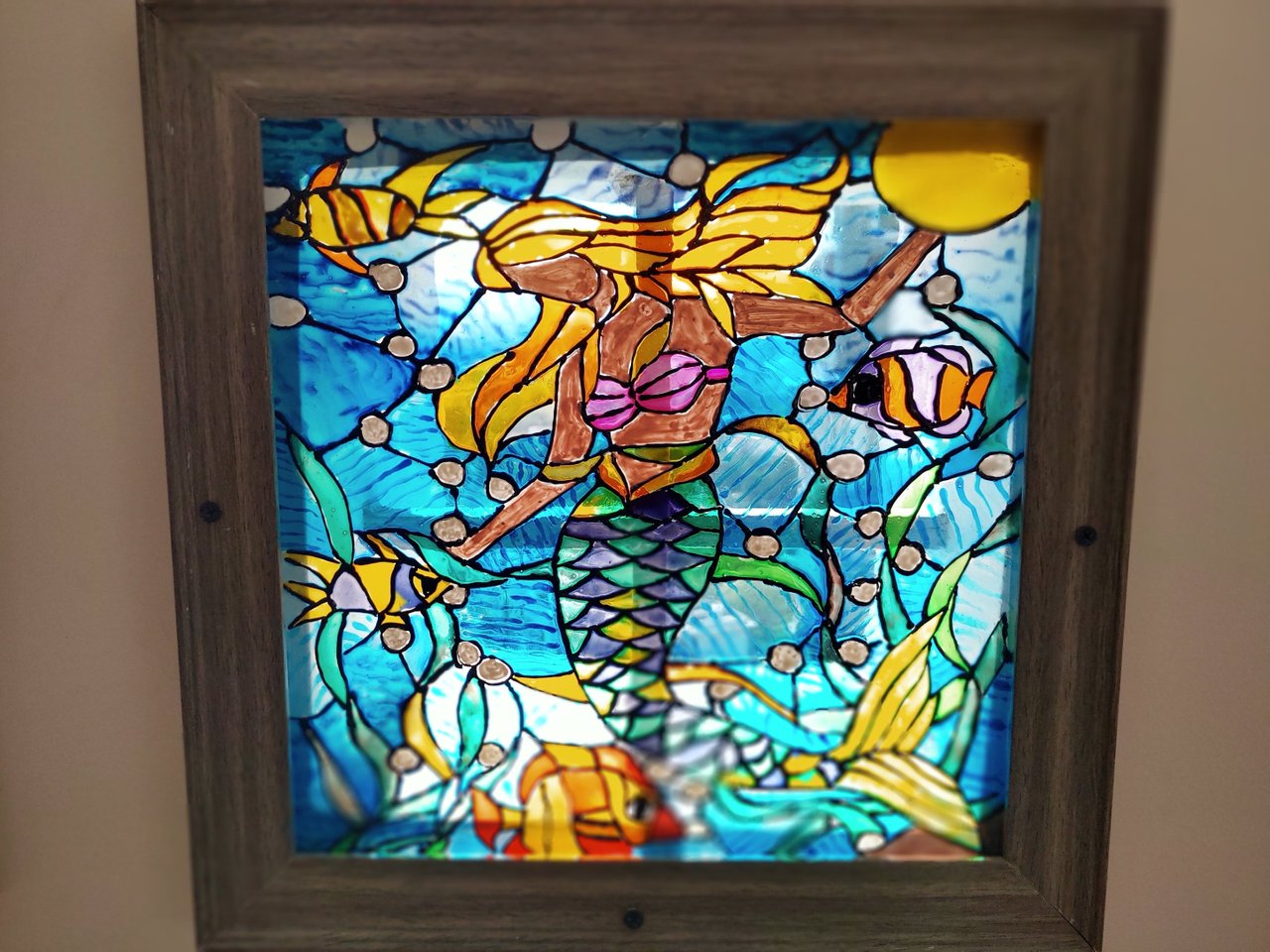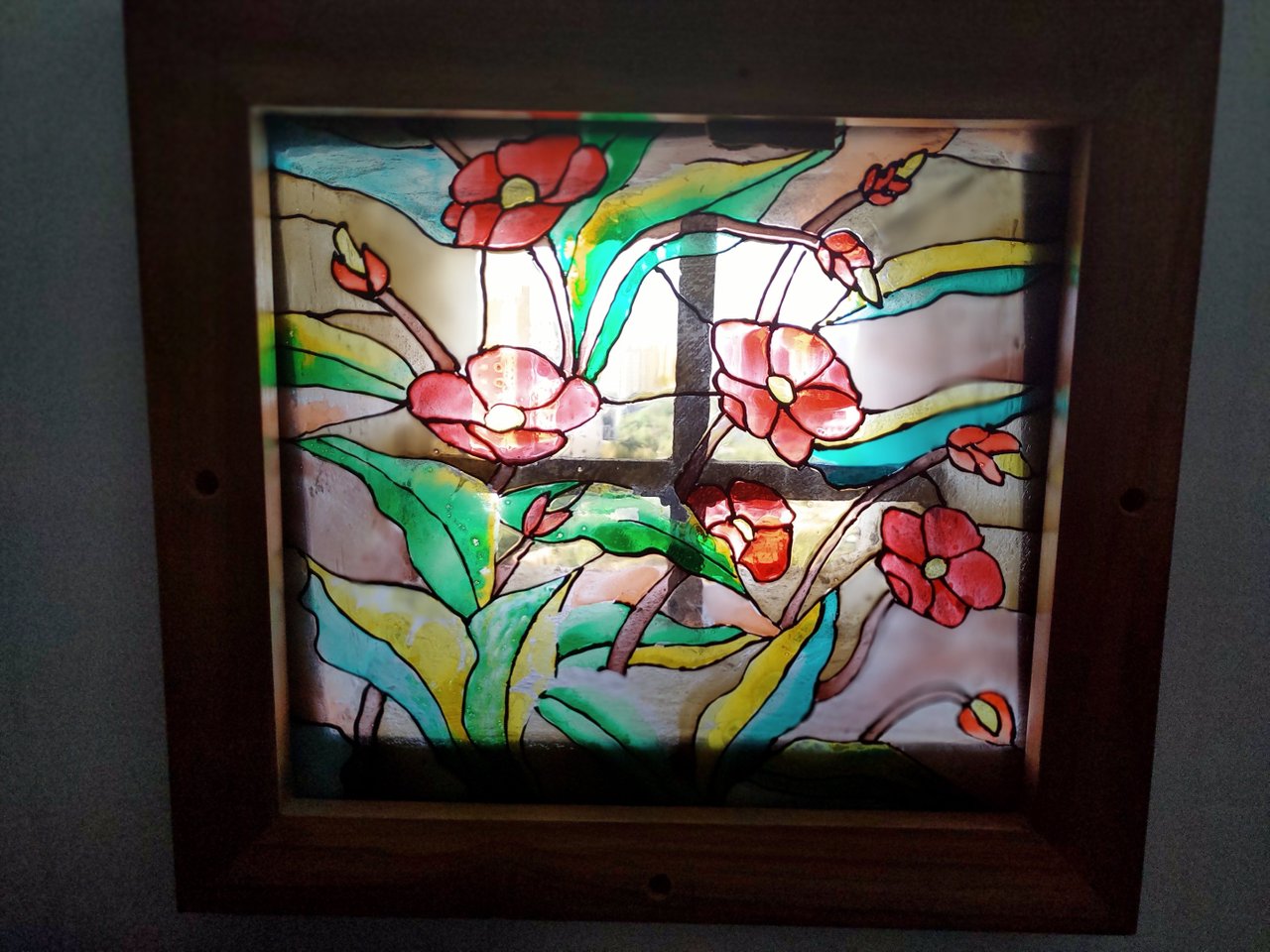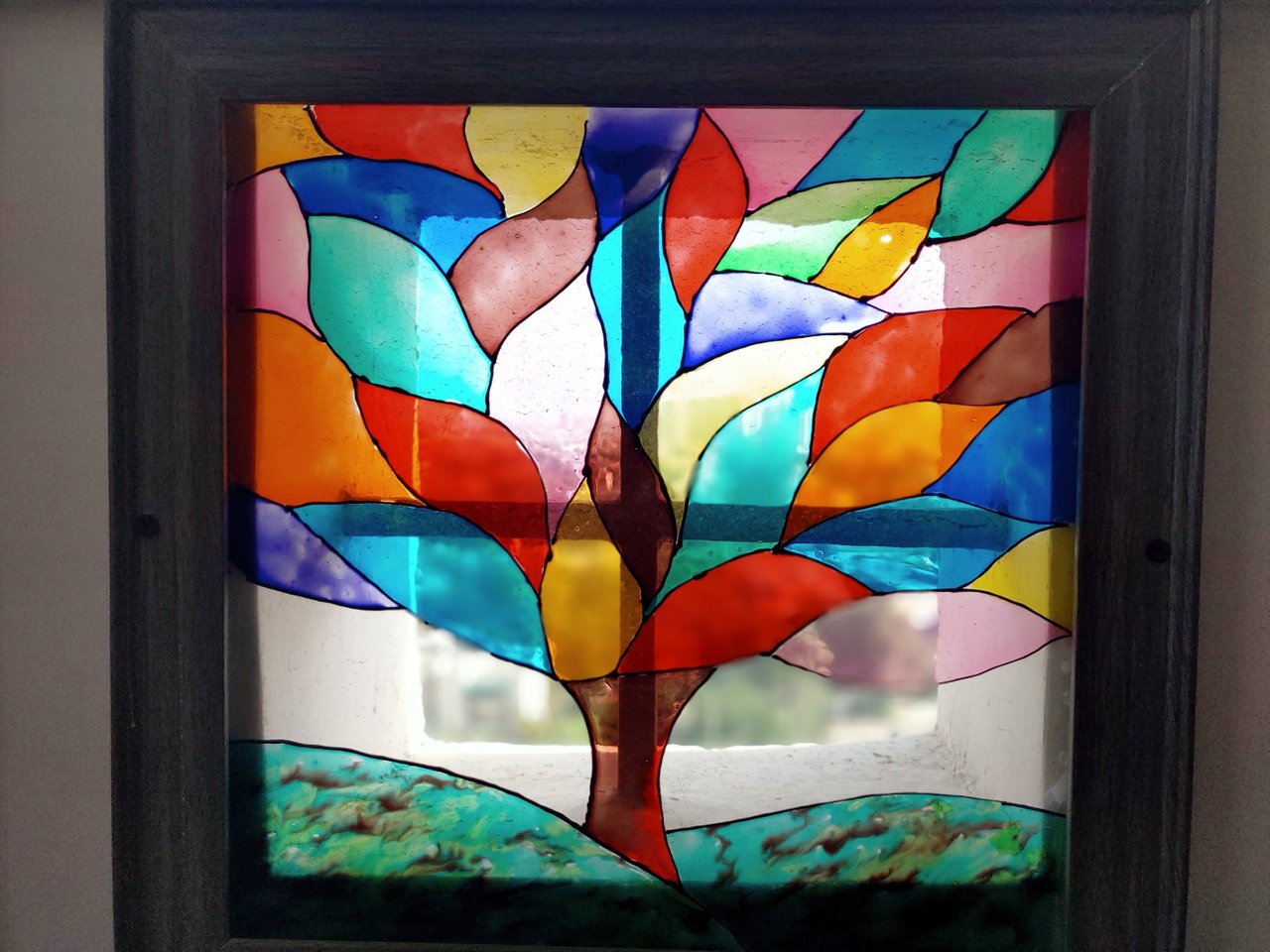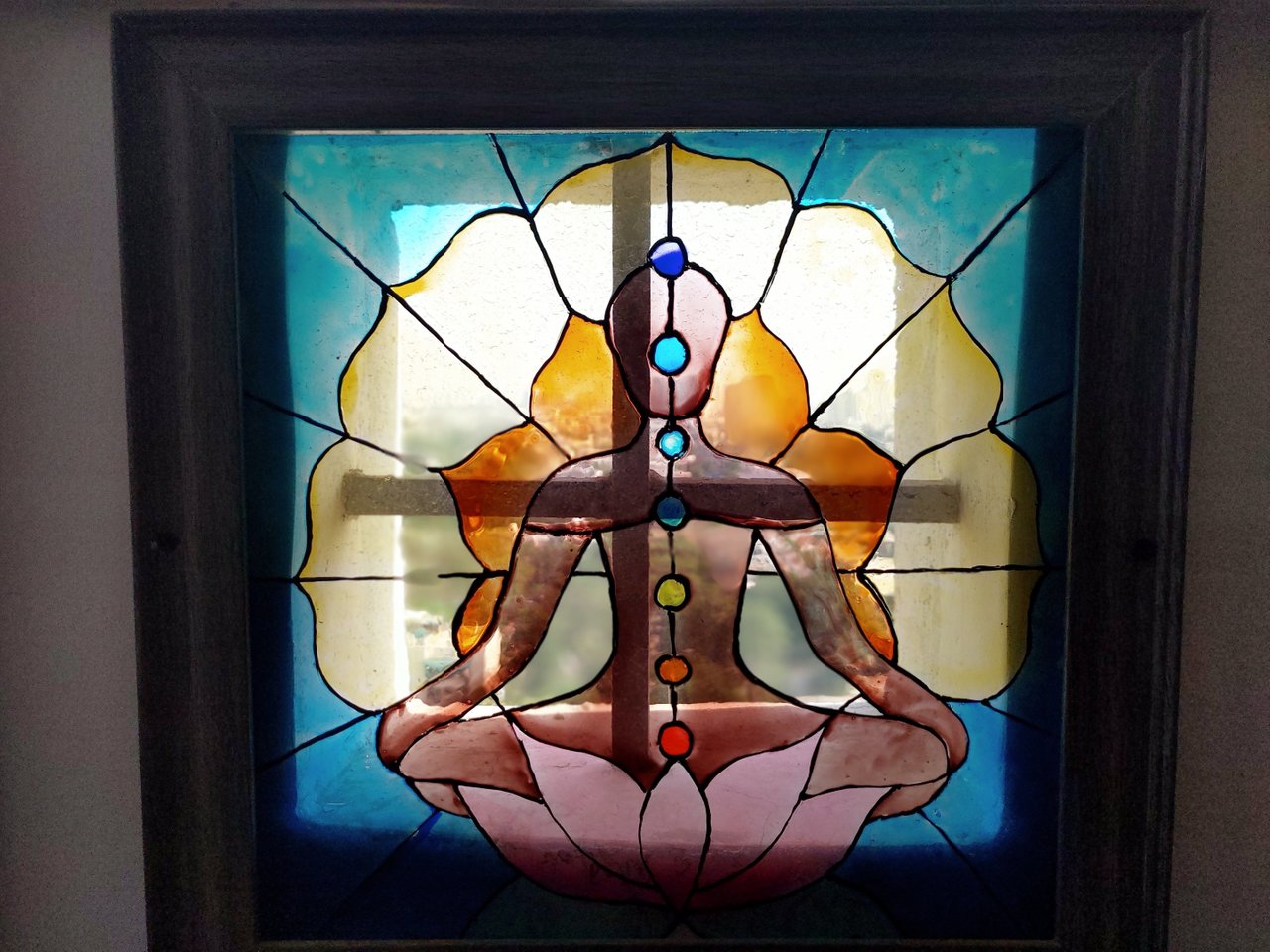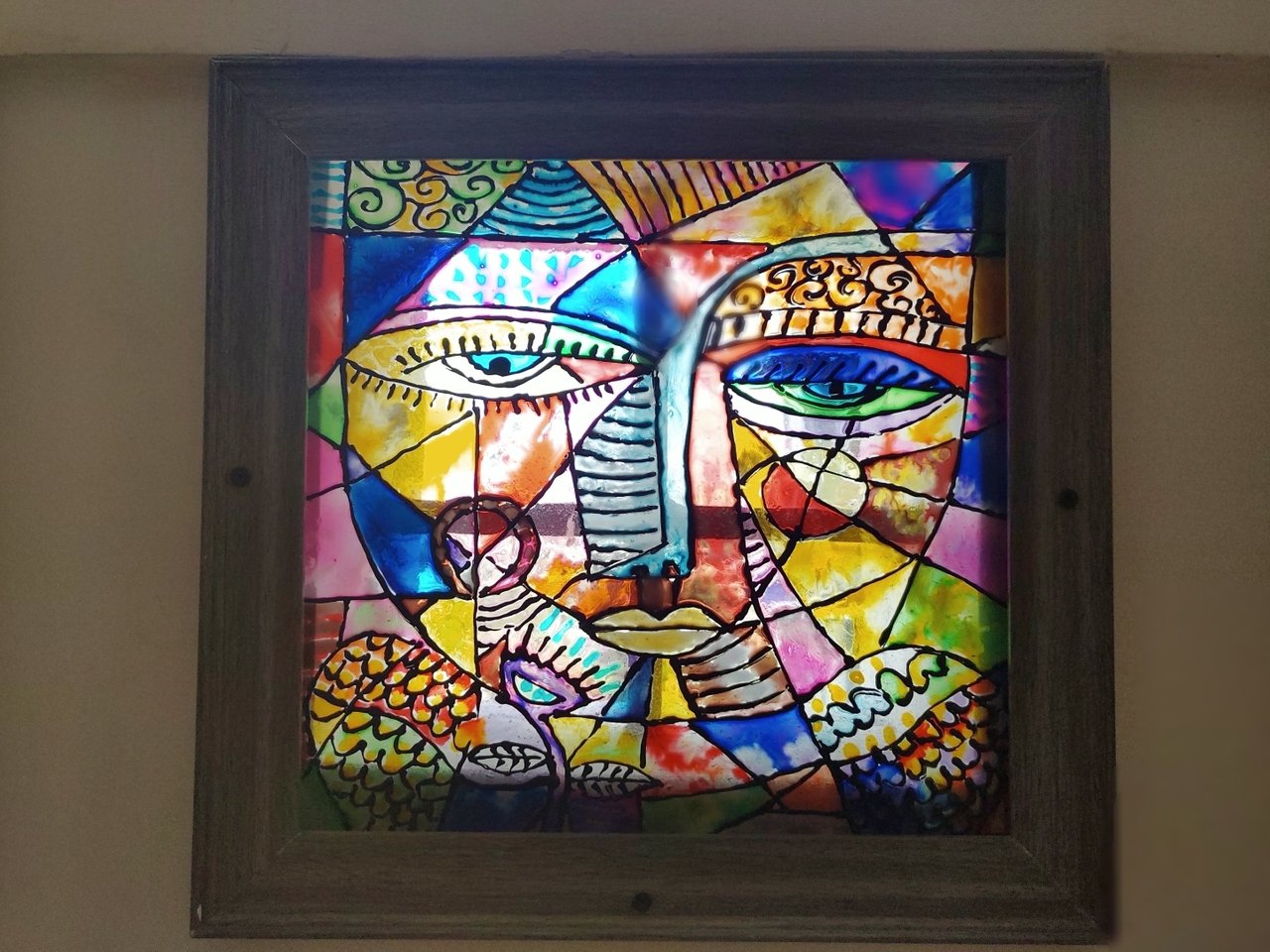 I also sell stained glass designs.They start out at USD $350/Per frame (Shipping and taxes extra) and can go up to USD $600 depending on the design. Time to make it also depends on the design. Any where between 10-15 days. We also take larger contracts such as glass paintings for a series of windows or panels. In such bulk cases prices can be negotiated
Hope you enjoyed reading my post and I look forward to others sharing their experiences if anyone chooses to attempt it. If you needs any help do give me a shout out in the comments. I will be more than happy to help out :-)
If you like our content do follow @sajannair
Cher!
PS: Paint tends to chip over time, so its advisable to re-touch the paintings every year or so depending on the rate at which it chips.