Greetings!
This time I decided to use colored pencils and craft paper for the drawing.
The result of my work made me a little sad because I misplaced the proportions of the dog's head.
If you compare it to the original photo, you'll see.
https://www.pinterest.com/pin/299067231507382807/
It's a constant mistake I have to work on.
I'll check more closely the proportions of the drawing against the original.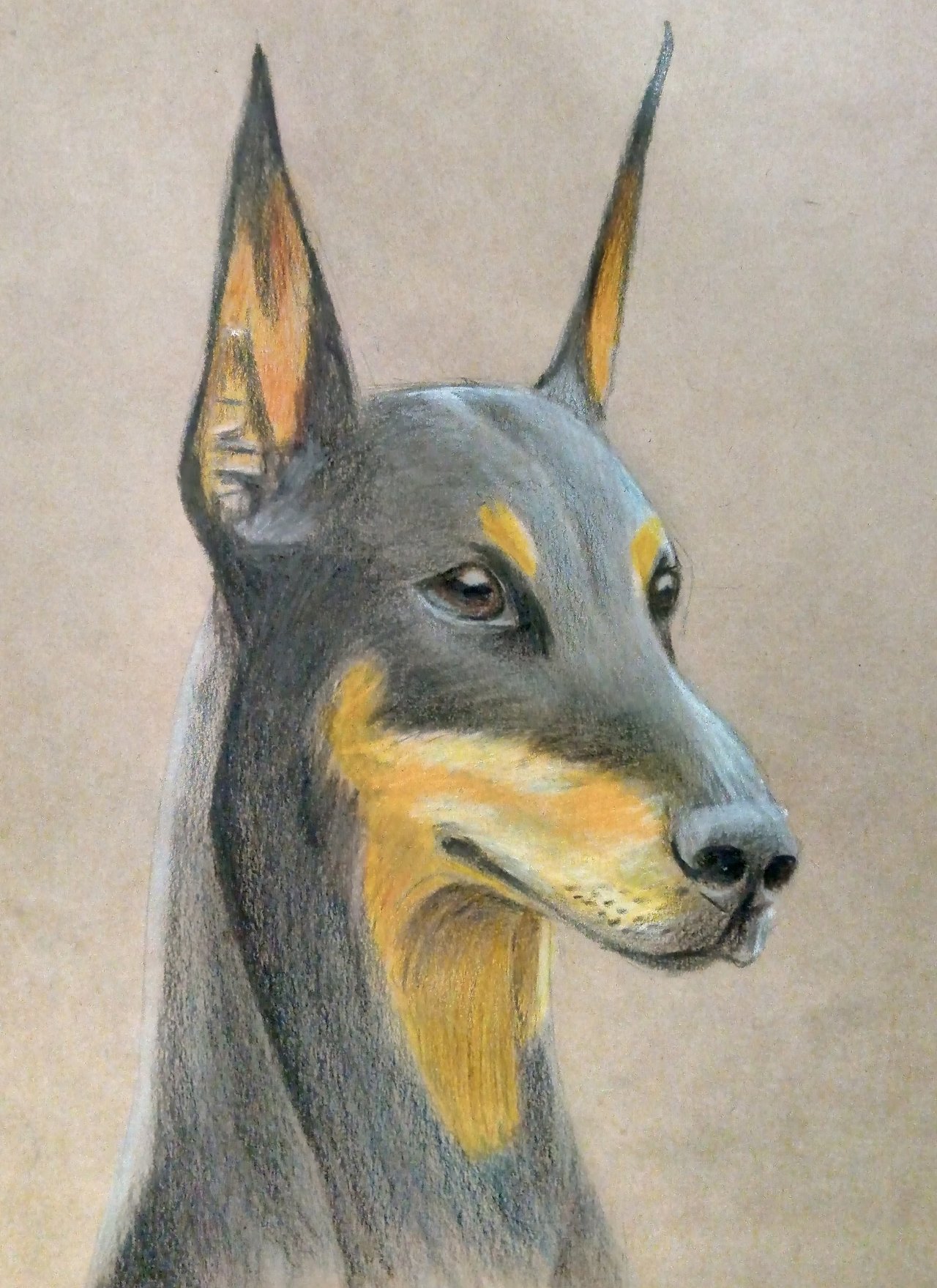 Otherwise, I'm happy with my drawing.
Below are screenshots of the drawing process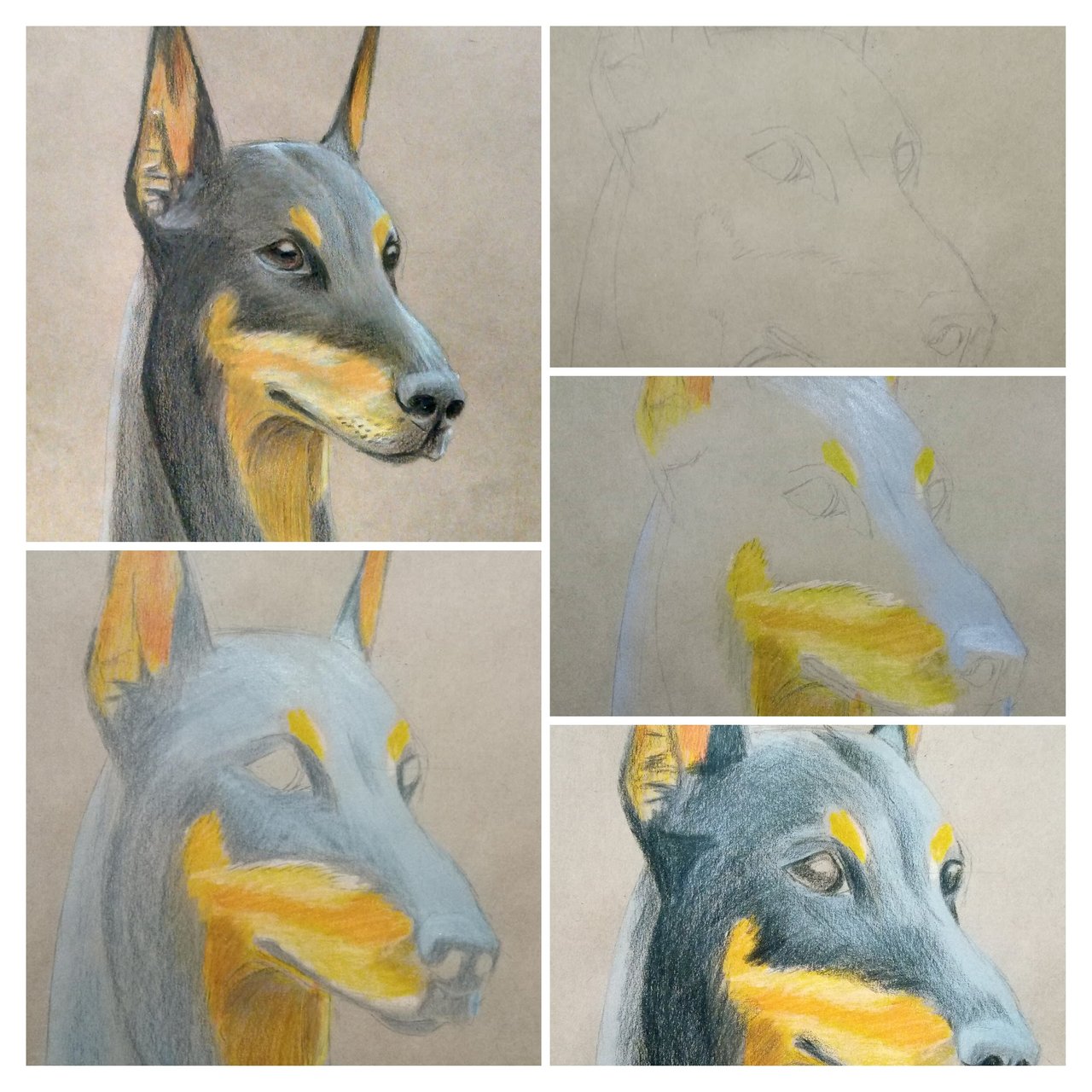 The process of creation is also represented in this animation