I drew this drawing a few years ago.
Back then, I didn't have very good color pencils, and the colors in the drawing, so the colors in the drawing aren't very saturated.
The less good was simple graphite soft pencils (4b,6b), which I also used to work on this drawing.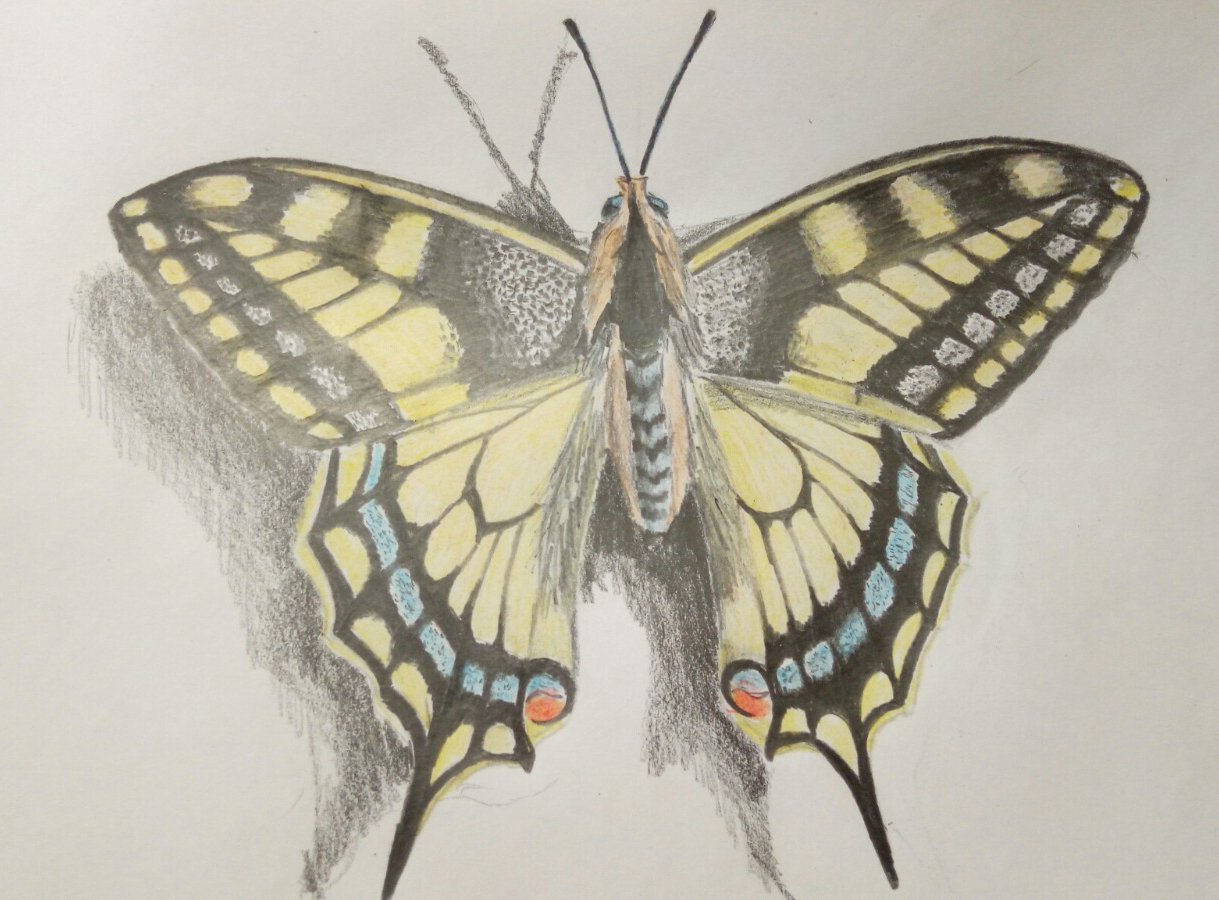 | I first drew the outlines of the insect. | then started adding color and coloring the patterns on the wings. |
| --- | --- |
| | |
| The almost finished drawing looked like this | To make the butterfly look alive, I added shadows. |
| --- | --- |
| | |
Thanks for your attention!