Yesterday, when I go for a walk to the waterfall which is very close to my hometown, I noticed this big yellow mushroom on one old, rotten willow.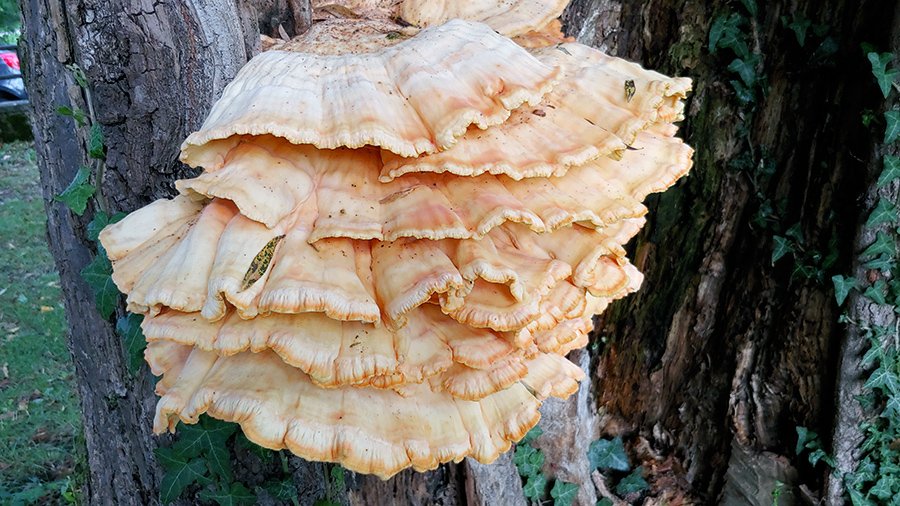 😎 📷 😎 📷 😎
Because it grows on a tree, I expected it to be woody and hard. Where, however, it's quite soft.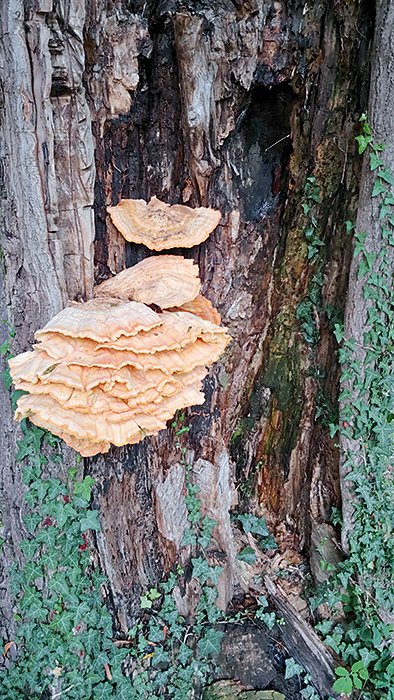 😎 📷 😎 📷 😎
I have never seen such a distinctly large one and when I googled through the pictures it still looks most like Laetiporus sulphureus to me.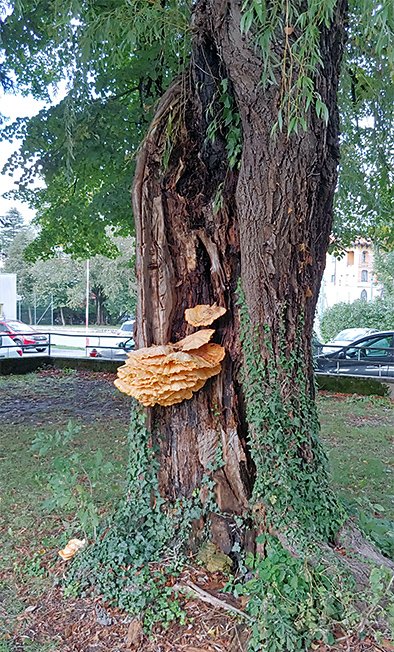 😎 📷 😎 📷 😎
Raw is poisonous, cooked is supposedly edible, the taste is reminiscent of chicken. I don't believe I will try it :)
Stay Healthy!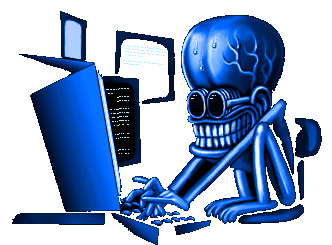 @seckorama
My crypto tokenized (NFT Showroom) Gallery
Take a look at my DTube Channel
Check out my DSound Channel
Live Music playlist
VJing playlist