I know I have to tidy up the garage because it's too chaotic. That's what my wife told me, that's what the kids told me, I just don't see it myself.
Okay, I'll clean up already, give me peace of mind while I study Photoshop and the effects options in it. After all, I can put it all together. Ha, ha. I first took a couple of pictures of the mess in the garage and am now trying to edit them in Photoshop.
Mess in the garage 1
In the photo, I used a Stylize filter with a Solarize effect. Like looking through a night thermal camera. Yes, the confusion is visible, otherwise a little different.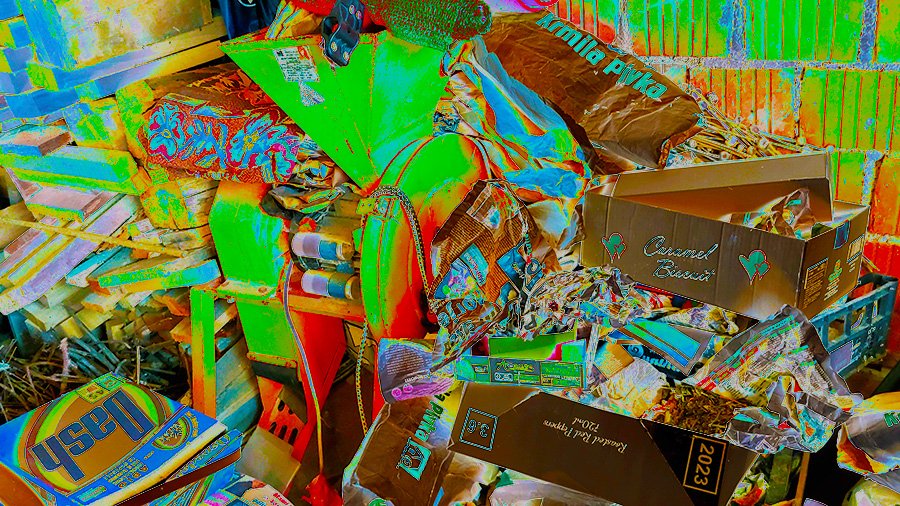 😁 😁 😁 😁 😁 😁 😁
Mess in the garage 2
An old umbrella on the wall. What about it? I used the Ink Outlines effect by emphasizing the black edges (otherwise it could also be some other color ...), and some sort of graphics was created.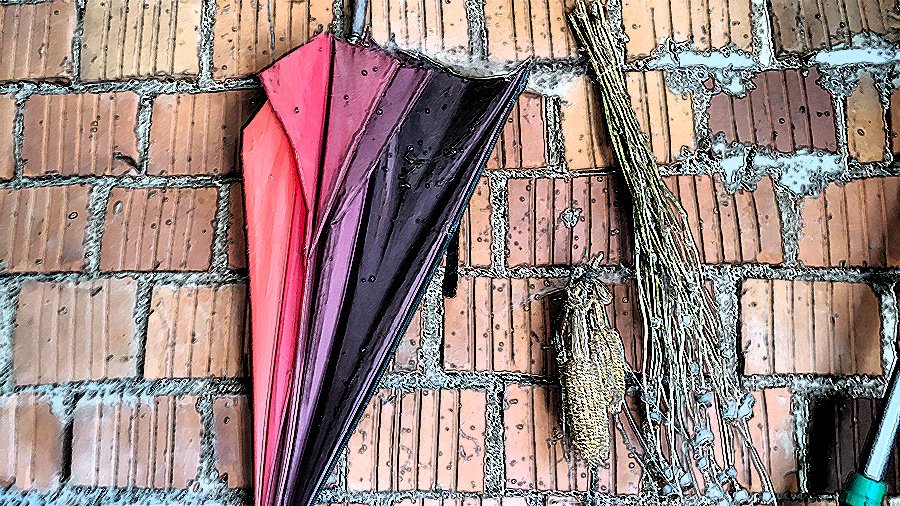 😁 😁 😁 😁 😁 😁 😁
Mess in the garage 3
Distort filter in the Wave effect. Very colorful. Where is the garage? Just harmonious colors that meander. This print could go on the wall in the living room of some psychedelic fan. Or am I wrong? But I could say that AI did it. There are as many such services online as you want. Well, I like it ... but I don't have a good printer ...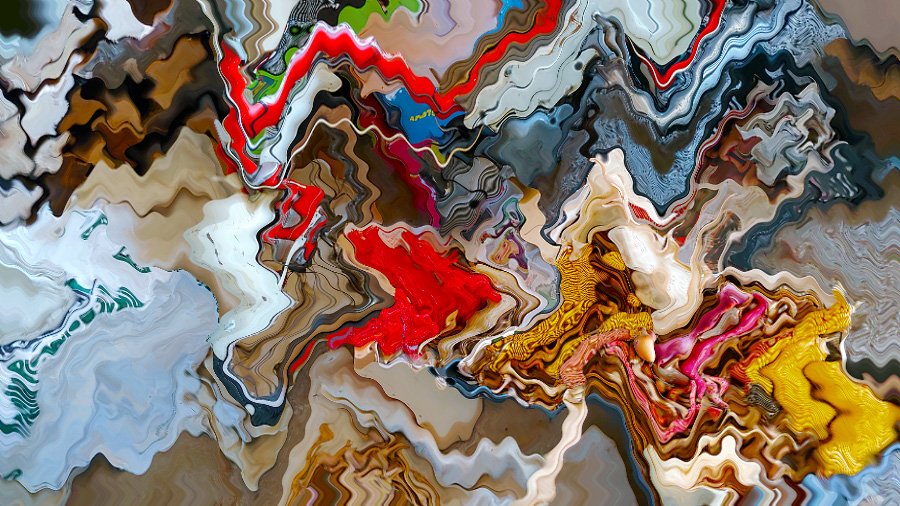 😎 😎 😎 😎 😎 😎 😎
Mess in the garage 4
And the last one, after setting sixteen parameters, I generated a kaleidoscope (I preferred to move such confusing images of clutter into mirrors) and a fairly digestible image was created. That, too, could go to print somewhere ... maybe to the same psychedelic fan?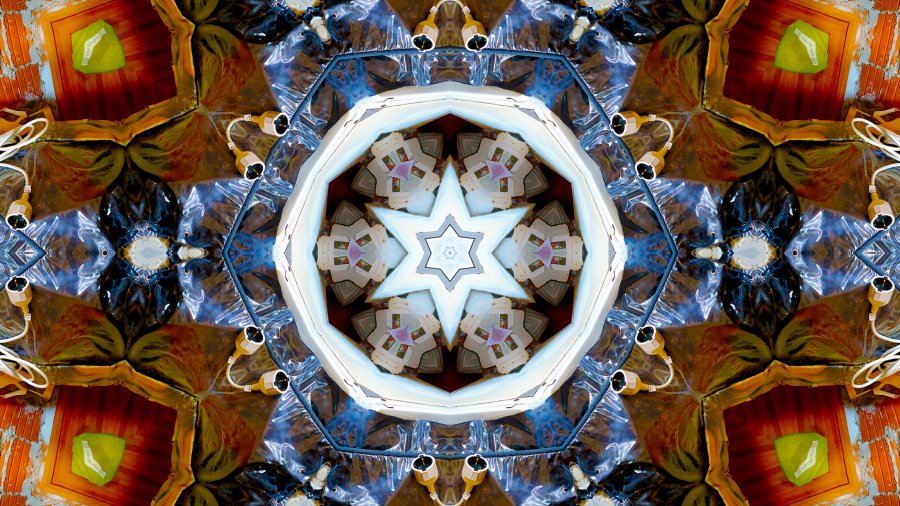 😎 😎 😎 😎 😎 😎 😎
Well, what has emerged at this level goes into post. I'll see how it is received.
But I will definitely have to tidy up the garage. Sooner or later.
Stay Healthy!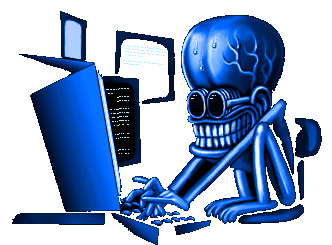 @seckorama
My crypto tokenized (NFT Showroom) Gallery
Take a look at my DTube Channel
Check out my DSound Channel
Live Music playlist
VJing playlist