Hellow Friends
---
Life in self quarantine become boring day by day.I am not able to go outside the home,just walking and staying in my village road with my cousins and pet dog Shadow.The situation of Coronavirus became worse day by day in Bangladesh that's why the Government become more strict in this days and Military force visiting every local Bazar.From yesterday the opening and ending time decided by military force is 8am to 1pm.So i am not able to go our local bazar after 1 pm.
---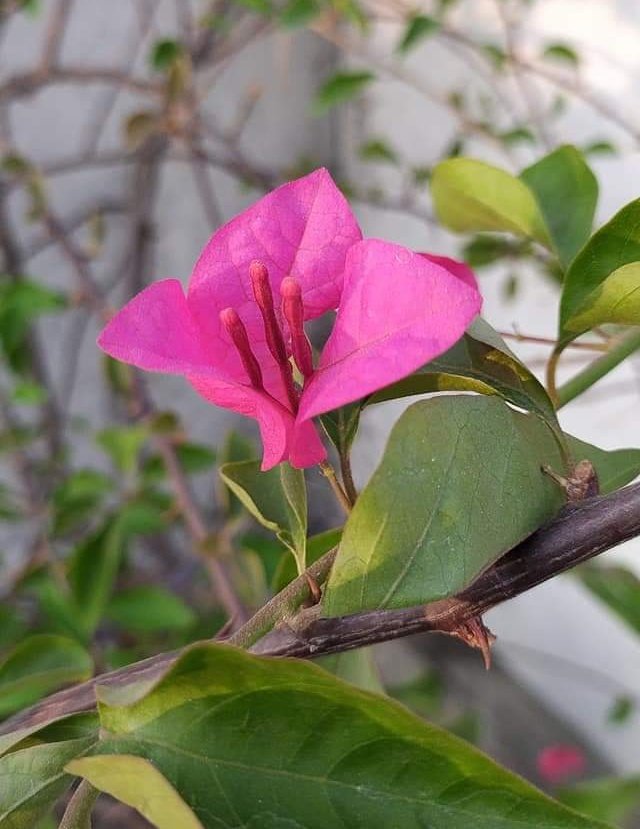 Today morning after finishing my breakfast,i have went to a primary school in my village.That school was stopped from 24 march and don't know when it will open.I have stayed some time with my cousin on the rooftop of the primary school.The student of primary school planted lots of flower tree on tob on the rooftop of the school.
---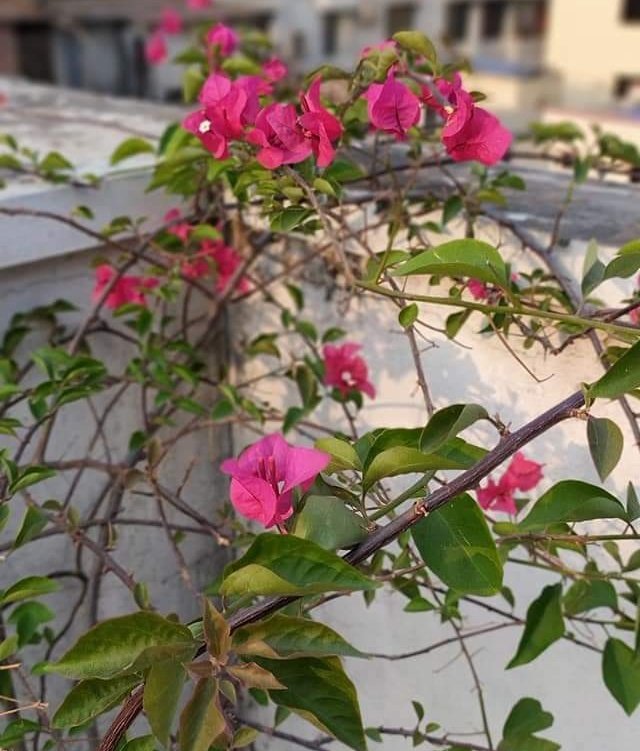 Although the school is off and not student going to school but their planted tree are not stopped to grow.No one taking care of the tree but nature itself taking care.Yesterday night small amount of rain happened that's why no need to water the tree for few days.At present there are now different types of flower on the rooftop garden.A pink flower increase the beauty of garden a lot.
---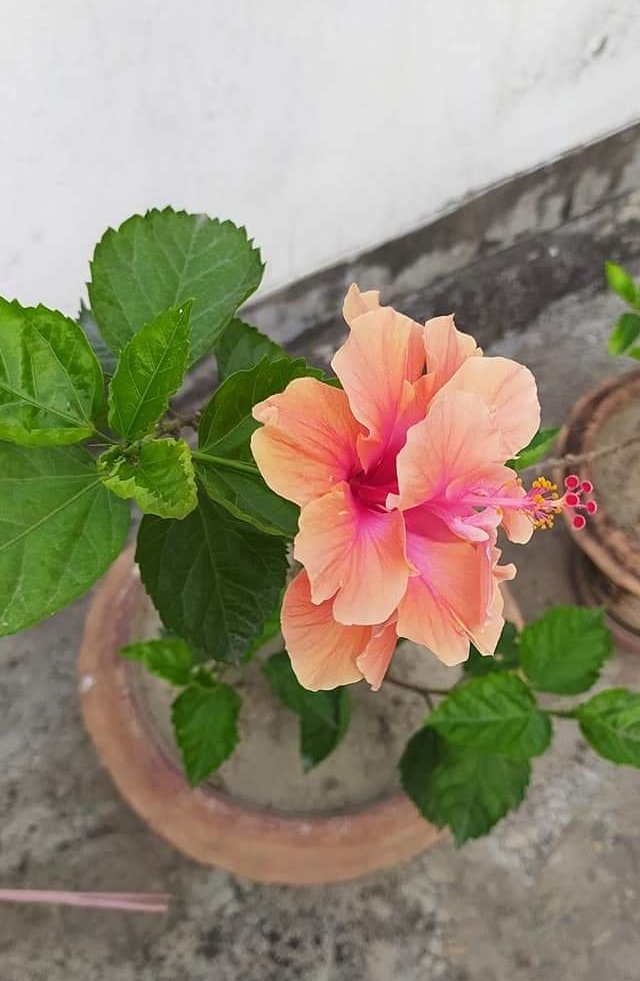 Look at this Hibiscus flower.This hibiscus blooms all over the year.In Bangladesh red hibiscus is so common and can be seen all over the country.But this type of hibiscus can be seen in few areas.This hibiscus is big in size and the shape is different from common China Rose (hibiscus).I like this flower a lot.
---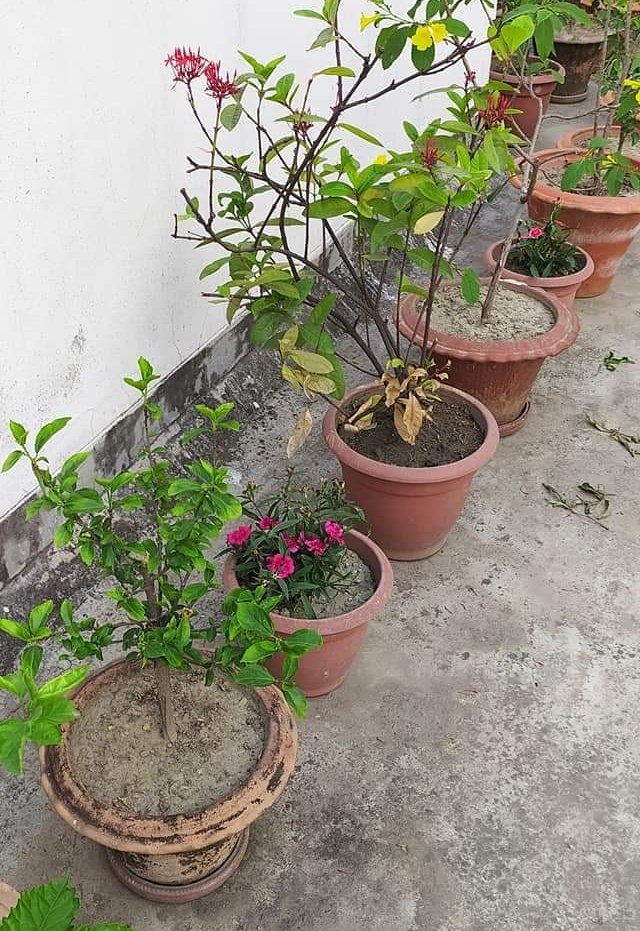 How beautifully the tob of the flower tree arranged on the rooftop by the child students.There mind and attitude grows as like the small plant.If they got better environment and care as like the plant than they became the most successful and well manner people who can work for the welfare of human being.
I don't know when the situation of Bangladesh as well as the World become ok.I am not finding any deadline of this disester but hopefully we will able to win against the coronavirus as early as possible.The student of this primary school will started coming everyday and the plant will get their guardian.Their guardian will take care of them and they will be happy as well as all human being all over the world.
---
Don't Panic,Stay at Home and Stay Safe !!
---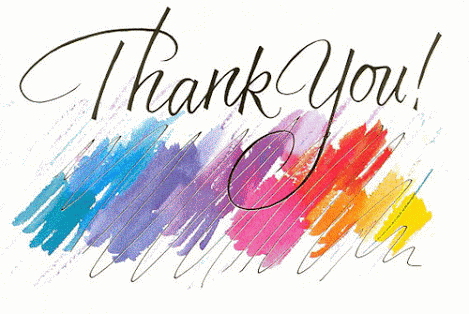 ---
---
---
Contact Information
---
---
---
You Can Mine Pi by your Smartphone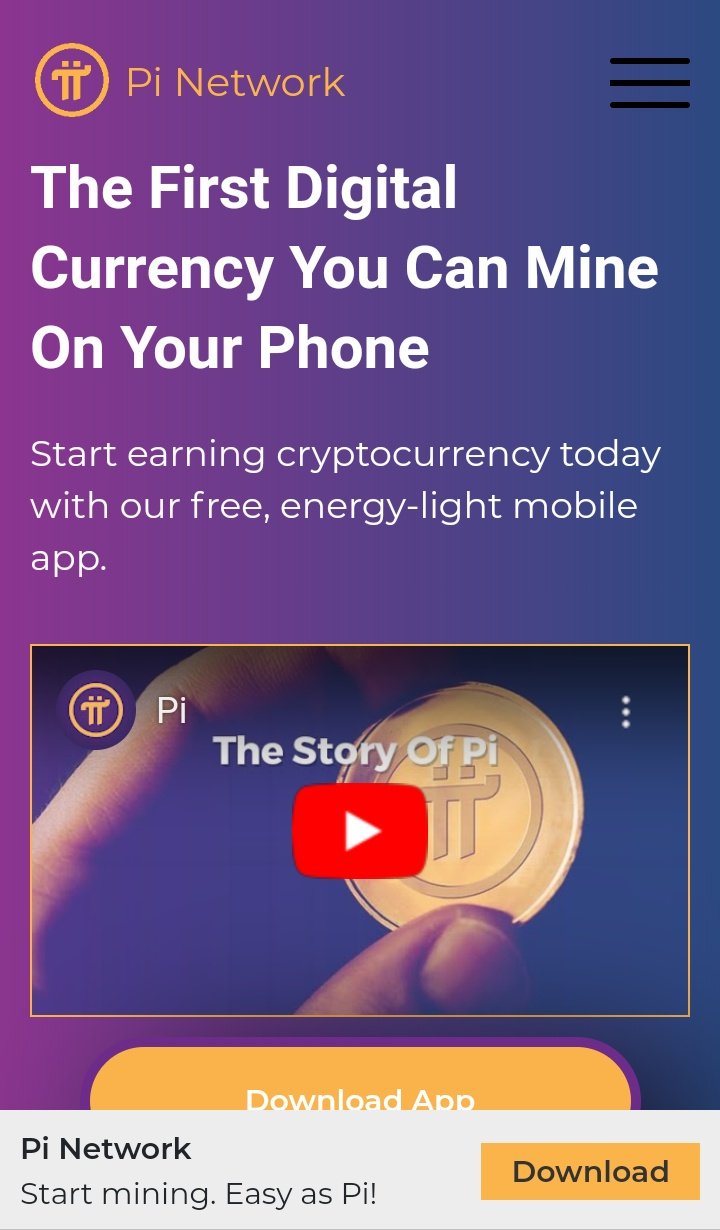 THANK YOU