Bhindi is an all time favourite summer vegetable. I've personally never heard anyone saying they don't like bhindi. It is easy to cook, nutritious and tastes yummy. Bhindi can be made in different ways, I love it the masaledar bhindi that my mom makes for me. I'm going to share the same recipe with you.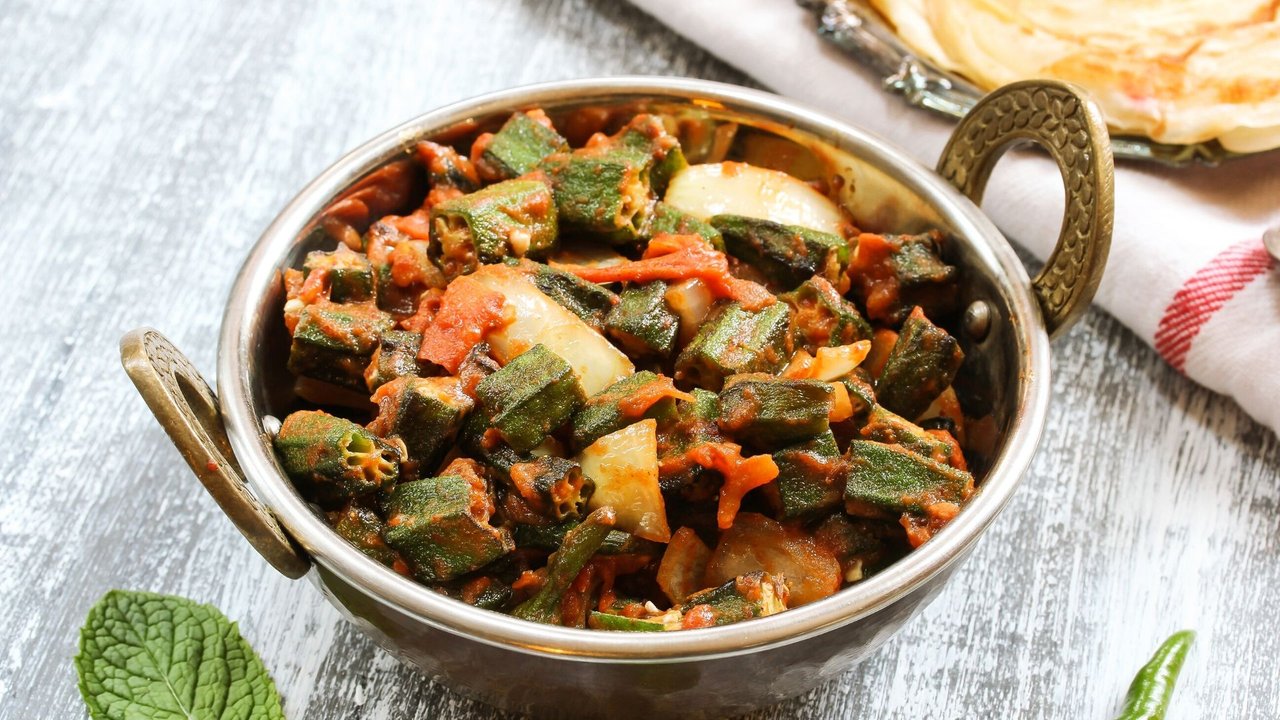 Cooking Time
20 minutes
Kitchen Standing Time
15 minutes
Servings
2 people
Ingredients:
• 250 gms Bhindi
• ½ TBSP Red Chilli Powder
• ½ TBSP Coriander Powder
• ½ TBSP Amchoor Powder
• ½ TBSP Turmeric Powder
• ½ TBSP Garam Masala
• Salt as per taste
• Oil for cooking
Step 1: Wash and dry the bhindi well. Make sure there is no more moisture in the bhindi.
Step 2: Take each bhindi, cut the top and bottom extras and cut the remaining body into 2 equal halves. Do this for all the bhindis.
Step 3: Take oil in a pan and heat it. Now add the cut bhindis to the oil and let them cook on low flame. Don't cover the bhindi at any step while cooking else it will regain the moisture.
Step 4: Once the bhindis change their color to slight brown, add all the spices. Mix well and let it cook, uncovered, for another 10 minutes on low flame. Keep stirring every 2-3 minutes.
Step 5: Once the bhindi gets cooked, empty the pan in a bowl. Serve hot with chapatis/paranthas.
Try this recipe at home and enjoy thelockdown! Happy Cooking!