Source
Today has entered a new day again. This means that challenges continue to grow and increase. Hopefully over time we will strengthen even though life does not always run easily and support our desires.
This post is my participation in the contest held by @nelyp. I also thank @appreciator for supporting this contest. But for friends who have not joined and want to take part in this contest, you can view the terms and conditions on the @nelyp post.
I am very grateful to those who organized this contest. This contest can support photographers to display their work here. This contest can also invite photographers to become writers, where participants who participate in the contest will tell about the photos they publish.
The following is a photo I took at PT Arun Lhokseumawe City Housing Complex:
Asoka Flowers Before Blooming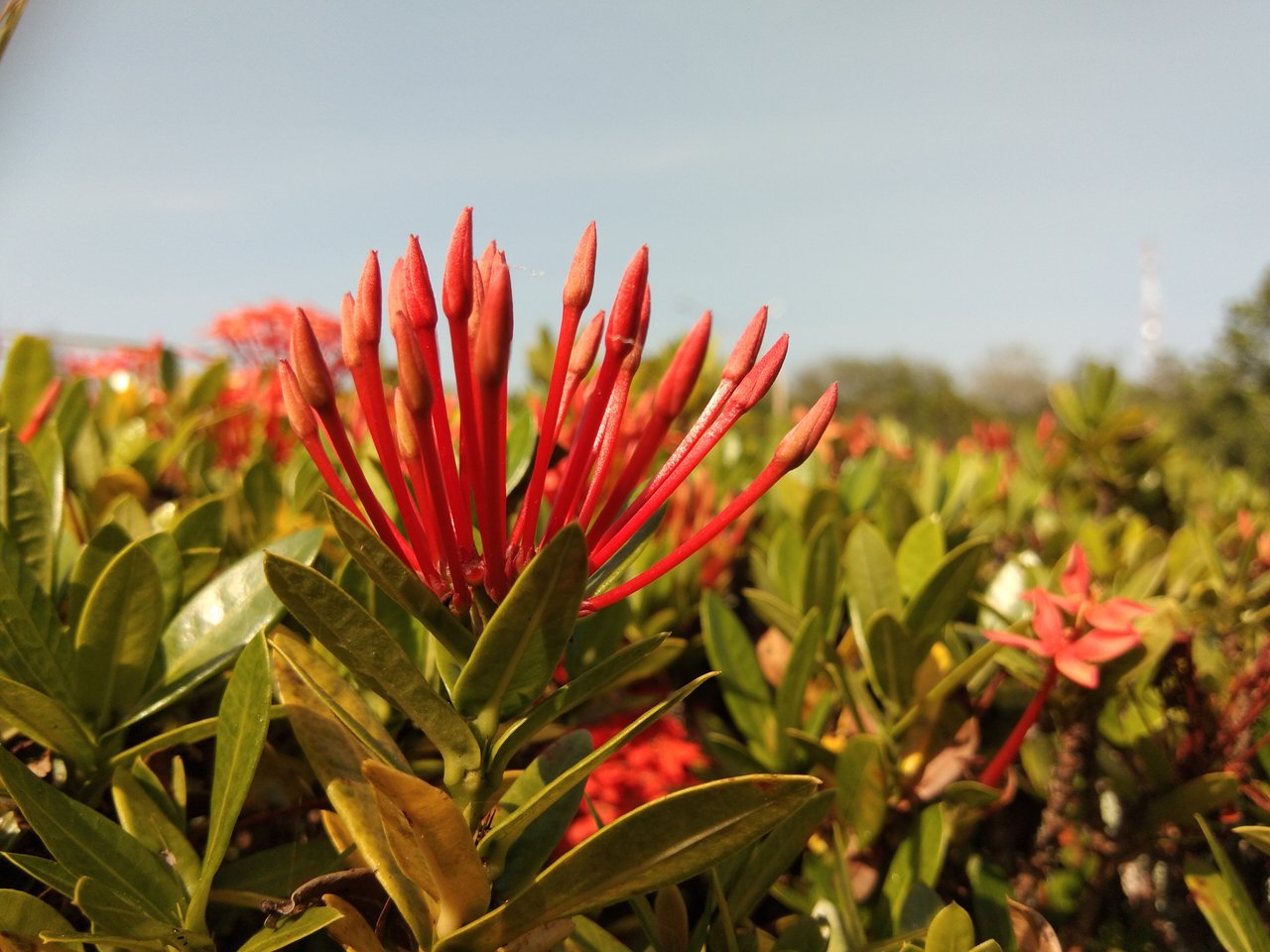 Right before blooming, the Ashoka flower is also called a needle flower because of the shape of its pointed tip like a needle. If it blooms, the petals will open fully into four parts and will show off the stamens. Interestingly, each stalk consists of dozens of small flowers that if blooming will make a large flower size as a whole. Although small, this flower is clearly visible in the midst of lush green leaves that add to the beauty of this tiny flower
Asoka Flower When Blossoming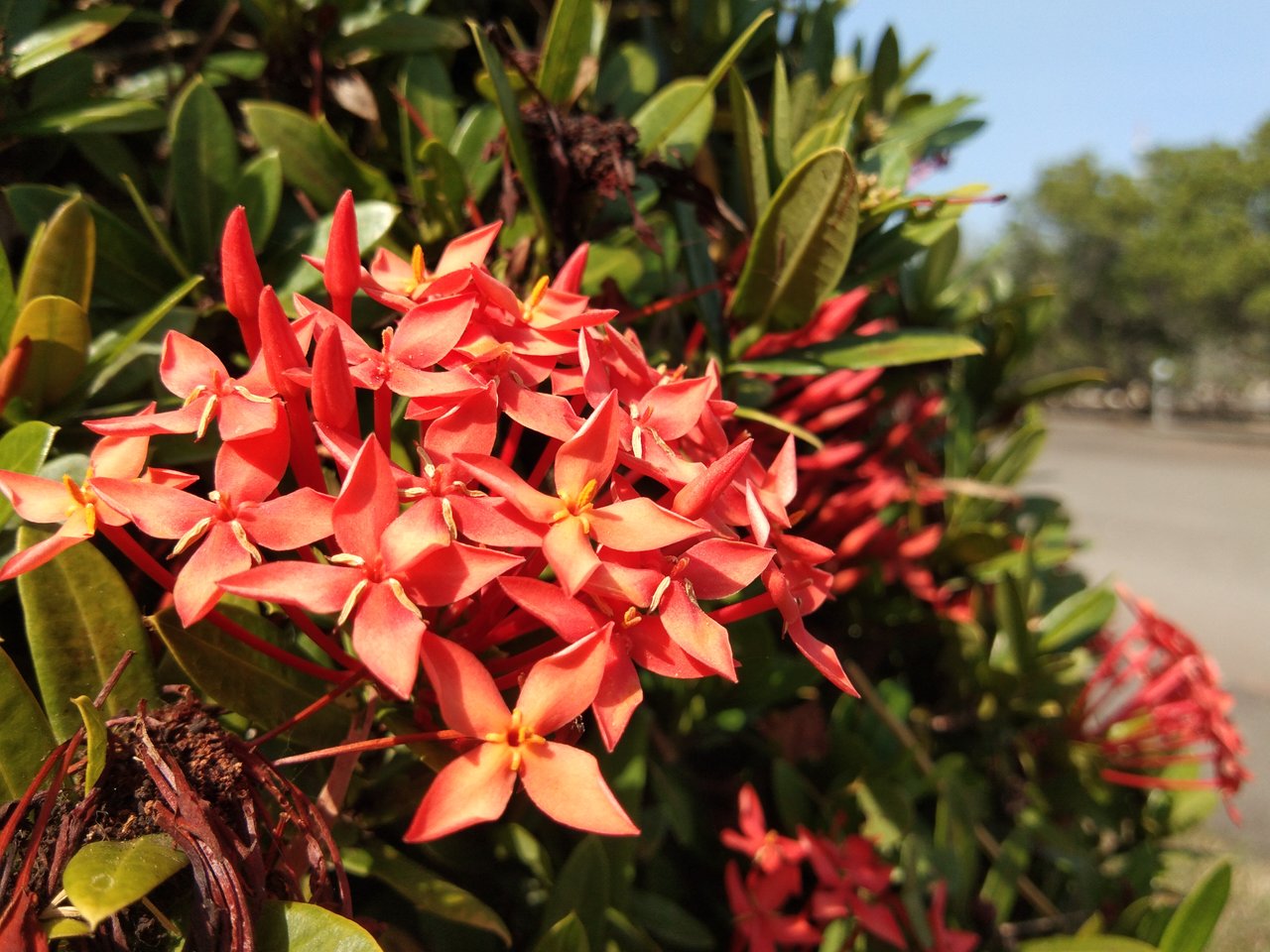 As explained above, the flower that was previously in the shape of a needle will open the petals to make four parts and show off the stamens. In one stalk there are dozens of flowers that bloom. Interestingly this plant is a toy for children born in the 90s. Part of the toys in this flower are sweet nectar and make children addicted to feel it. Unfortunately this is not done by millennial children.
White Asoka Flower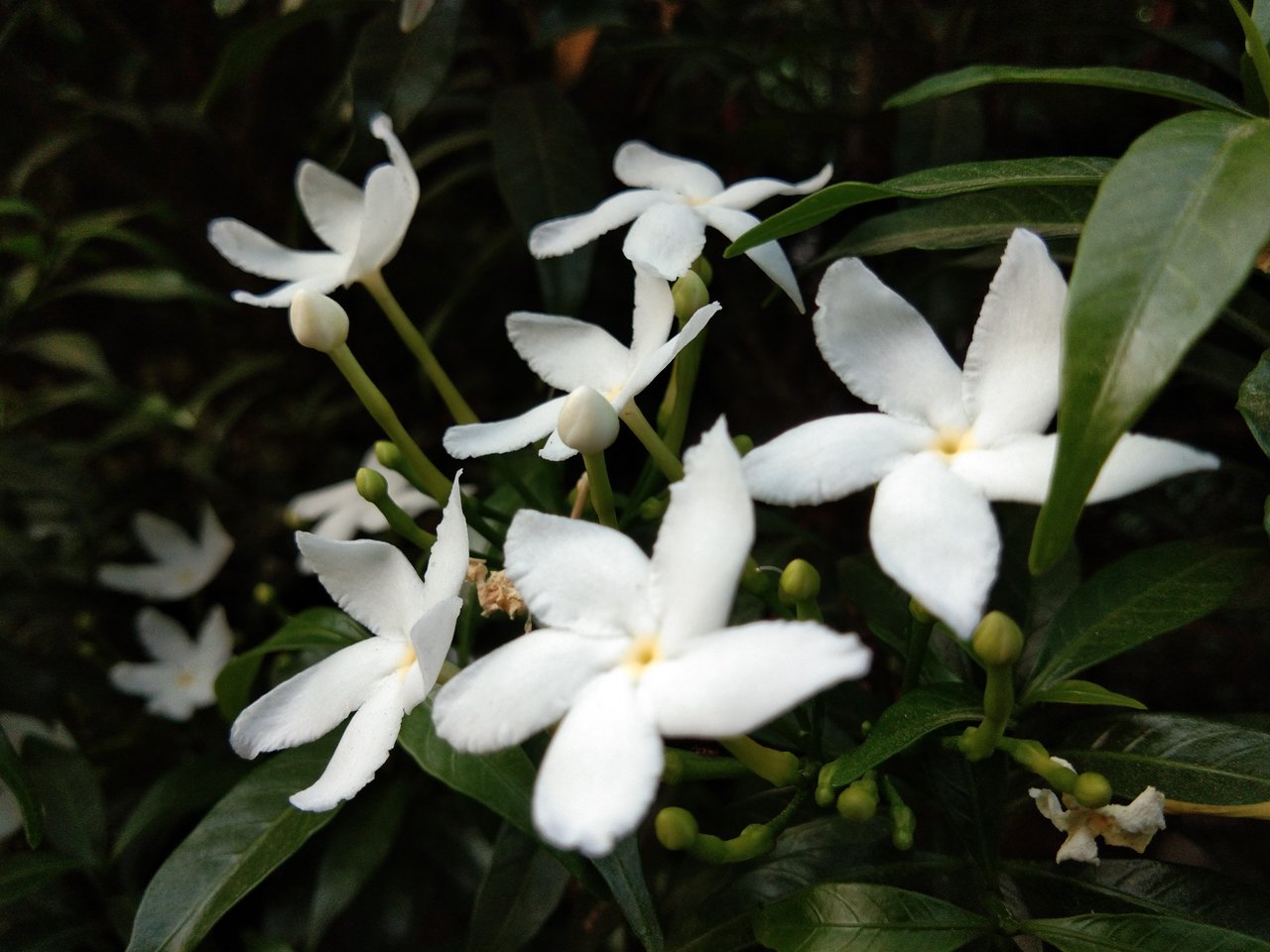 In various references that I got, this white flower named Asoka Putih. Steemians can help me by leaving the name of this flower in the comments column on this post.
In my opinion, this white flower is called Asoka Flower because before it blooms, it is shaped like a red asoka flower before blooming. The difference is that if a red asoka has four petals when it blooms, this white asoka flower will remove five petals when it blooms. But on each stem it only has about twenty flowers and not as much red asoka.
White flower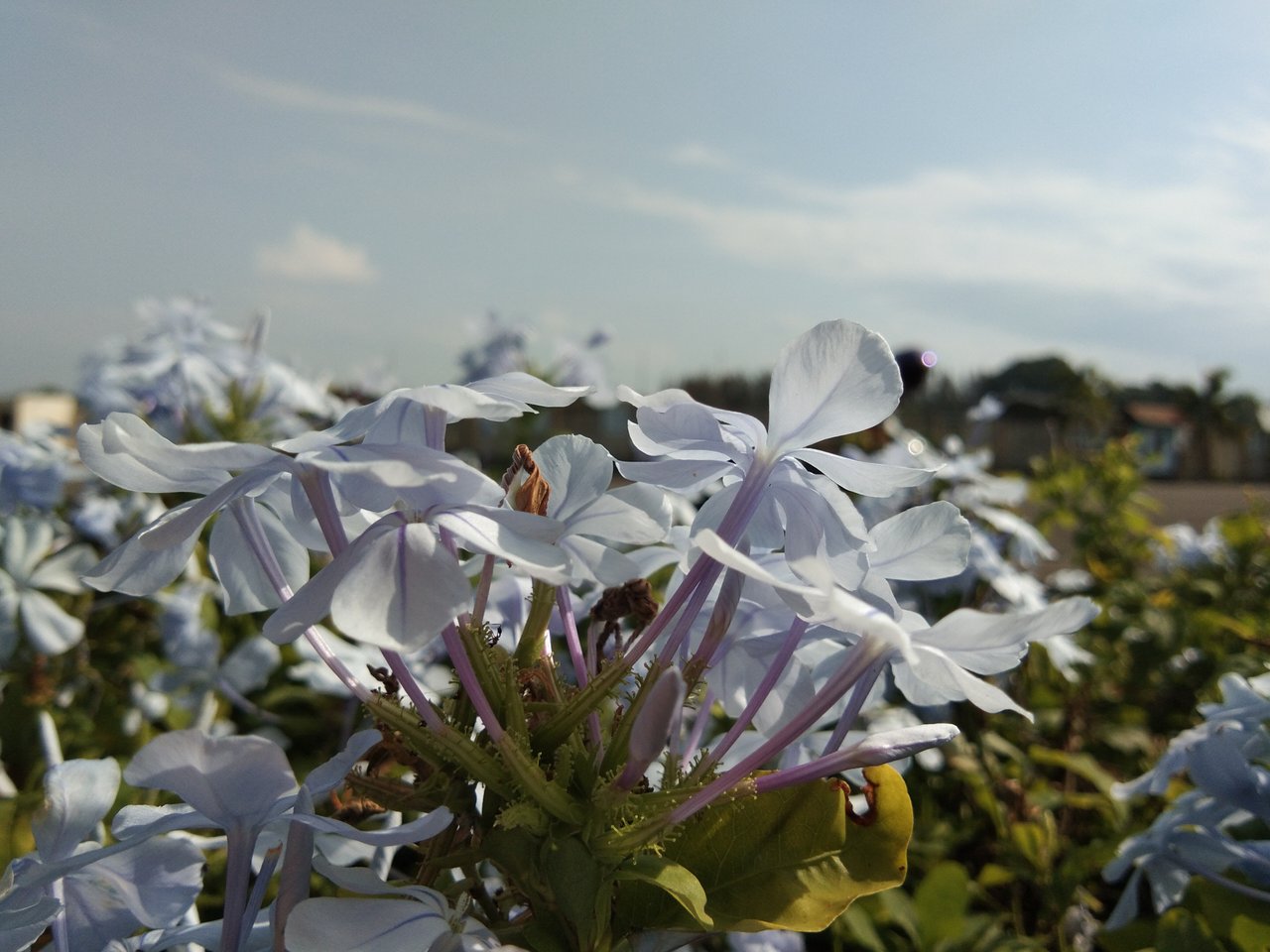 I got this white flower in the housing complex of PT Arun Lhokseumawe City. I do not know very well what the name of this flower is, but for my friends who know the name of this flower can help me and leave a message in the comments column on this post.
I really like white flowers. White as a sign of purity, humility, sincerity, purity, appreciation, openness and of course clean. For me white flowers can bring bright hope.
For some white people are also considered to be colors that reflect and bind because they are able to reflect light. Even white is also great combined with various colors. Seeing these white flowers also symbolizes peace, purity and heavenly feelings.
Round Flower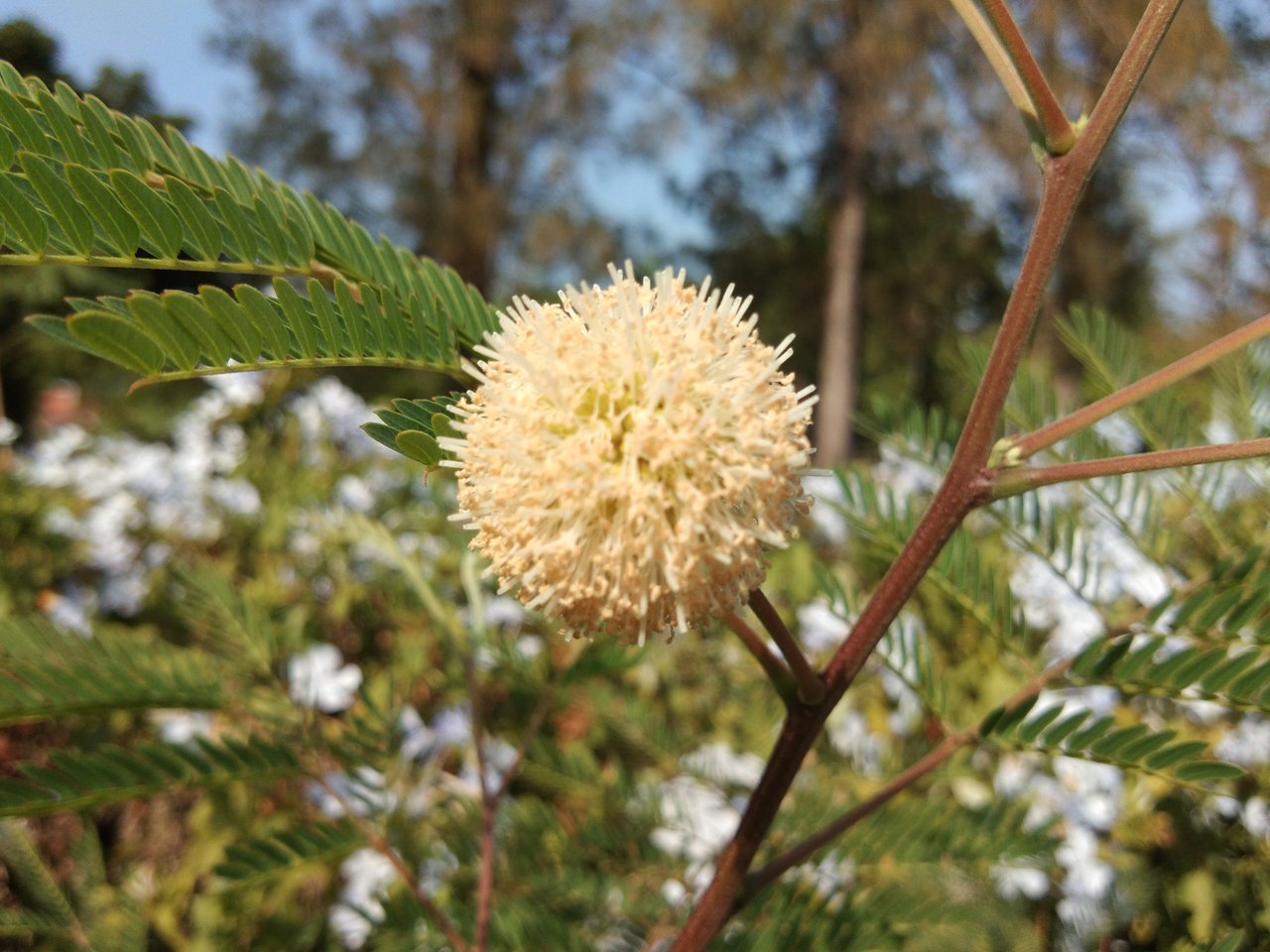 Not far from white flowers, there is one plant that caught my attention. What makes this plant look attractive is that there are round shaped flowers covered with yellow feathers. Steemian can help me find out what the name of this plant is by leaving a message in the comments column on this post. I am very grateful if there are fellow Steem people who can help me in terms of science.
The photo that I shared is my own work without me editing and changing its original shape. It is important for a photographer to demonstrate his ability to become a photographer.
I took these photos using a Vivo Y65 cellphone camera. The location for taking photos is in the housing complex of PT Arun, Lhokseumawe City.
Thanks to @nelyp for this contest. and thanks also to @appreciator for sponsoring this extraordinary contest. For those of you who want to approve this contest, you can click on this link Behind the Photo.
March 2, 2020
Oleh: Teuku Muammar Rival
Jangan Lupa Bahagia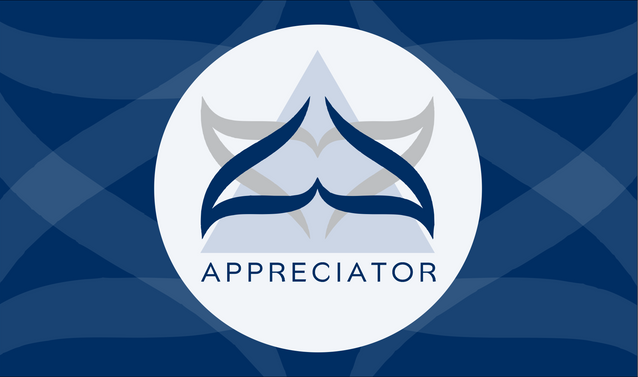 Source