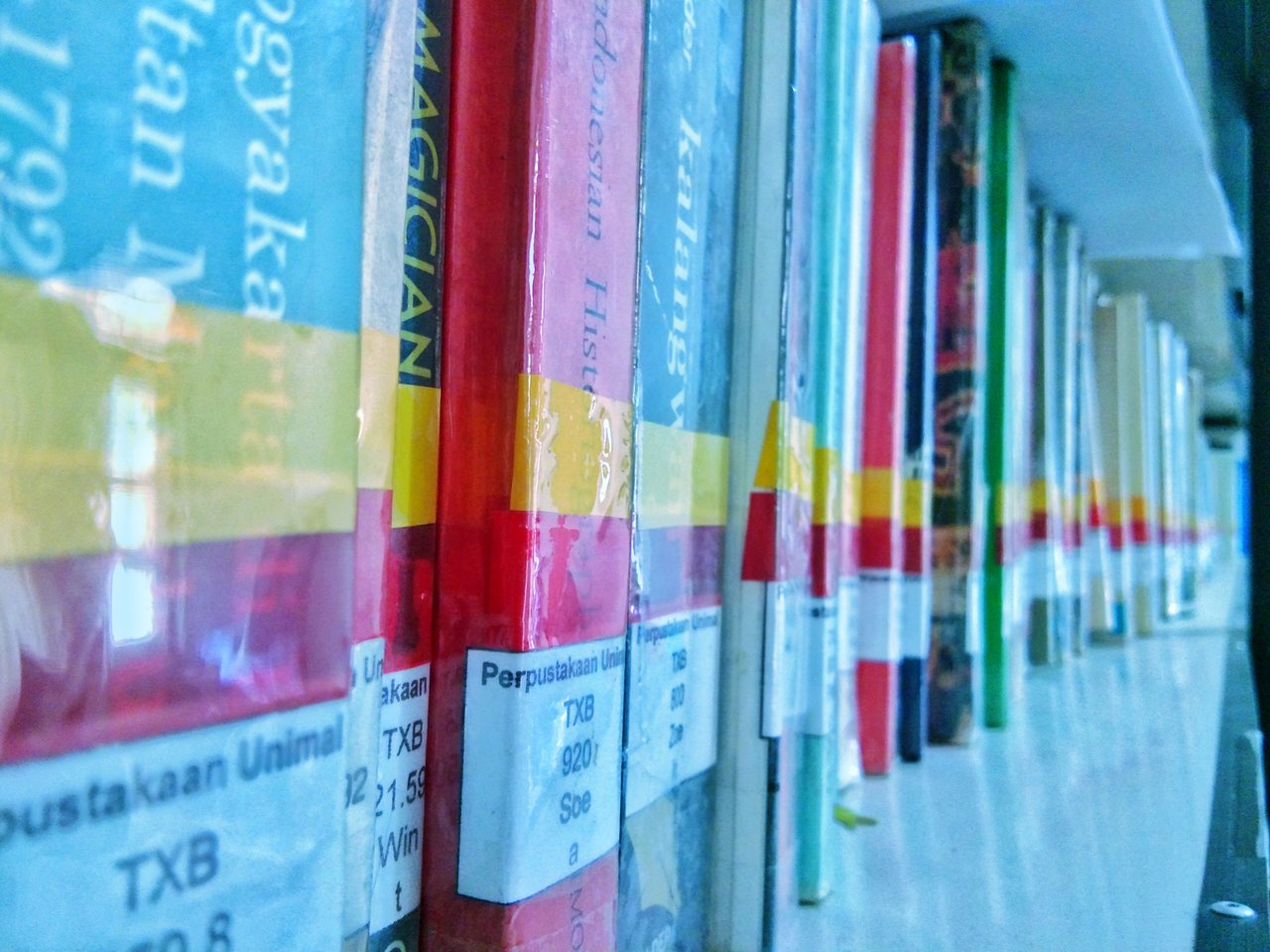 For some people reading is boring. Especially visiting the library. Many people prefer to spend time traveling, drinking coffee with friends, and even traveling with their partners. Though many benefits if you visit the library. Here are some reasons why you should visit the library:
Read a free book
For you book lovers, in the library you can find various types of books. No need to spend a lot of money, you can read books for free in the library. Even if you want to read at home, you can take it home by borrowing without having to buy.
Calm atmosphere
There is nothing noisy in the library. Of course the atmosphere inside is calm and peaceful. It is suitable as a place to escape for a moment from the surrounding noise.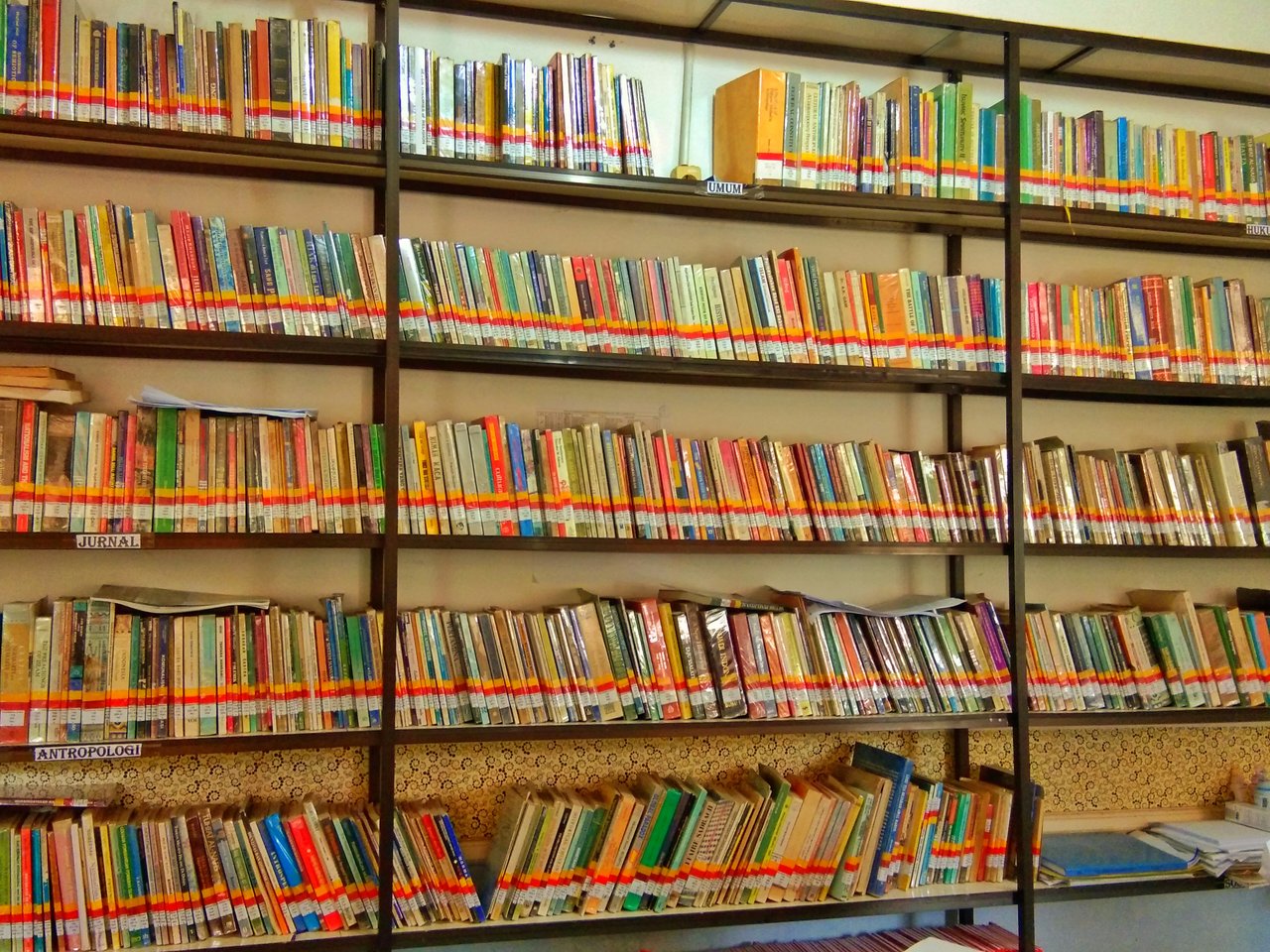 Avoid the crowd
For those of you who don't like crowded places, the library can be your escape. Inside you can find a good place to read books. And no one will bother you because everyone will be preoccupied with their respective activities.
A place for inspiration
The library can also be an inspiring place. There will be many things you find in it. When you read there are ideas that appear in your head, even by looking at the title of the book or the atmosphere of the library will appear unexpected ideas.
Can make you forget time
This is what I experienced. When I quit my job or wait for class, I choose to visit the library. Reading books can add insight. I was so absorbed in reading, I didn't realize it felt like time was running so fast.
Therefore, instead of spending your free time in the cafeteria, occasionally you visit the library, I guarantee you will be addicted and will return the next day.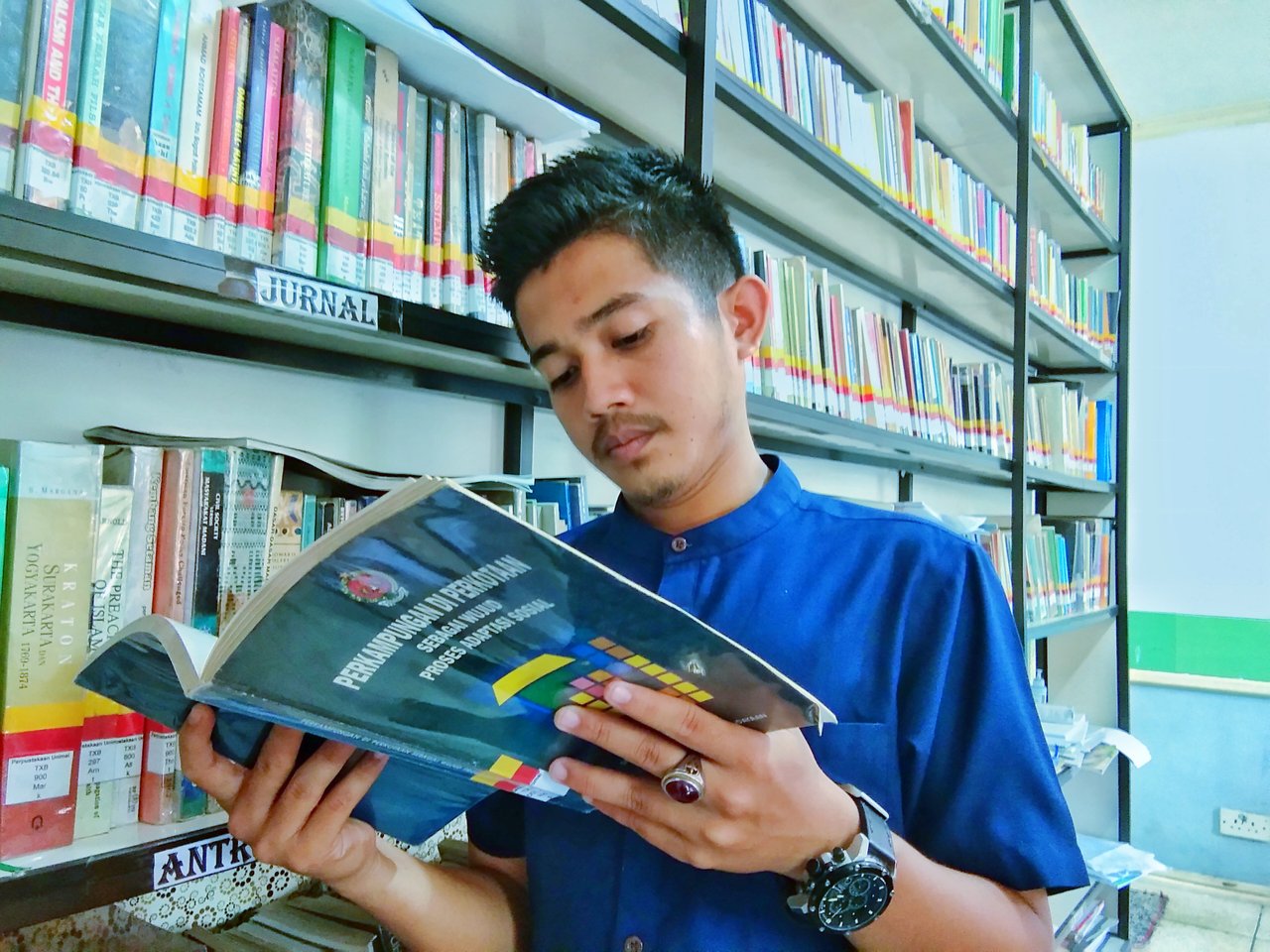 Sorry for the shortcomings in English that are still in the learning process. I use Google Translate to translate Indonesian into English.
March 11, 2020
Oleh: Teuku Muammar Rival
Jangan Lupa Bahagia