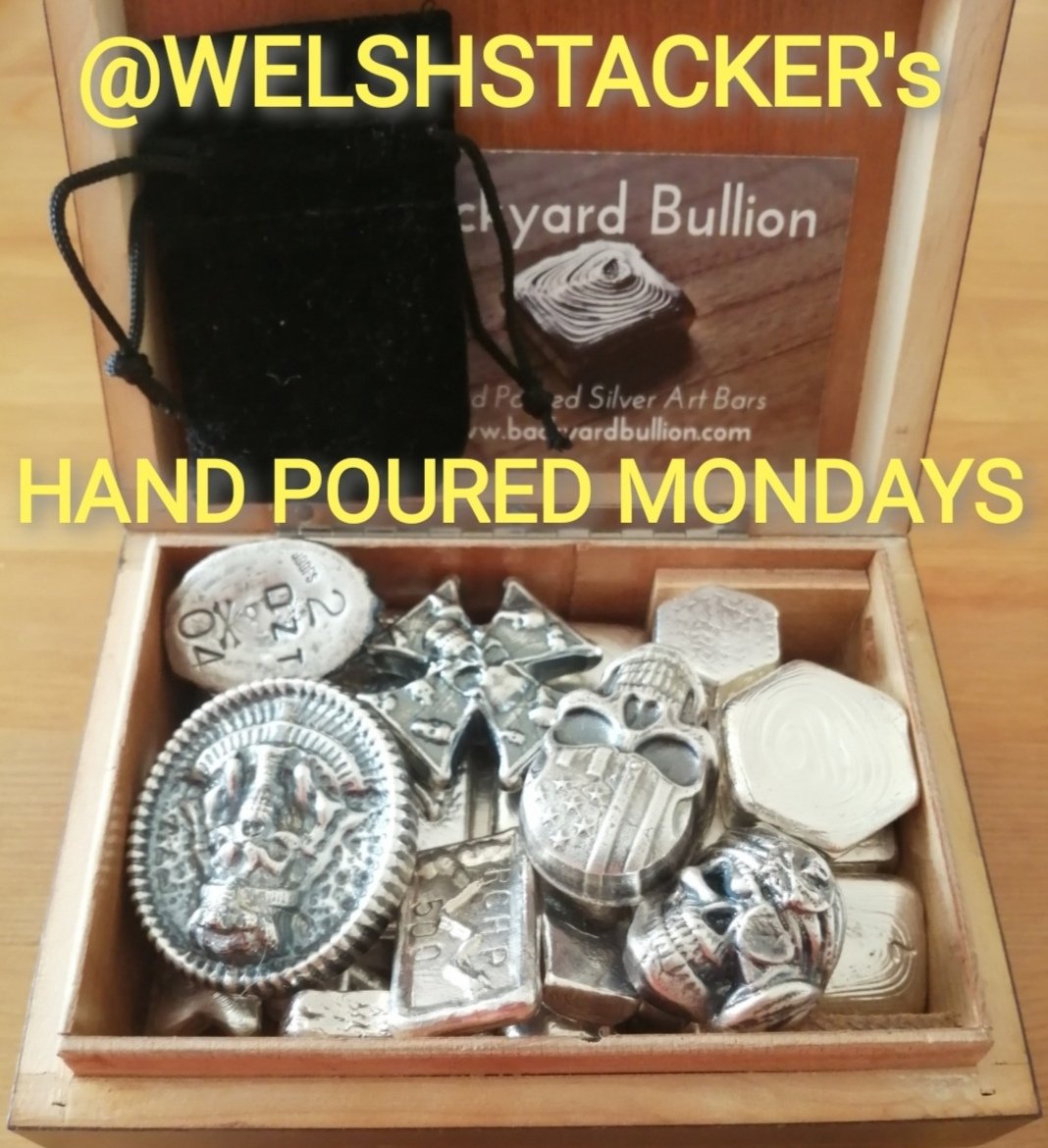 I know I said I was going to let the blockchains worst hashtag, #handpouredmonday, die an honourable death last week, but I'm reviving it from the grave and persisting with it...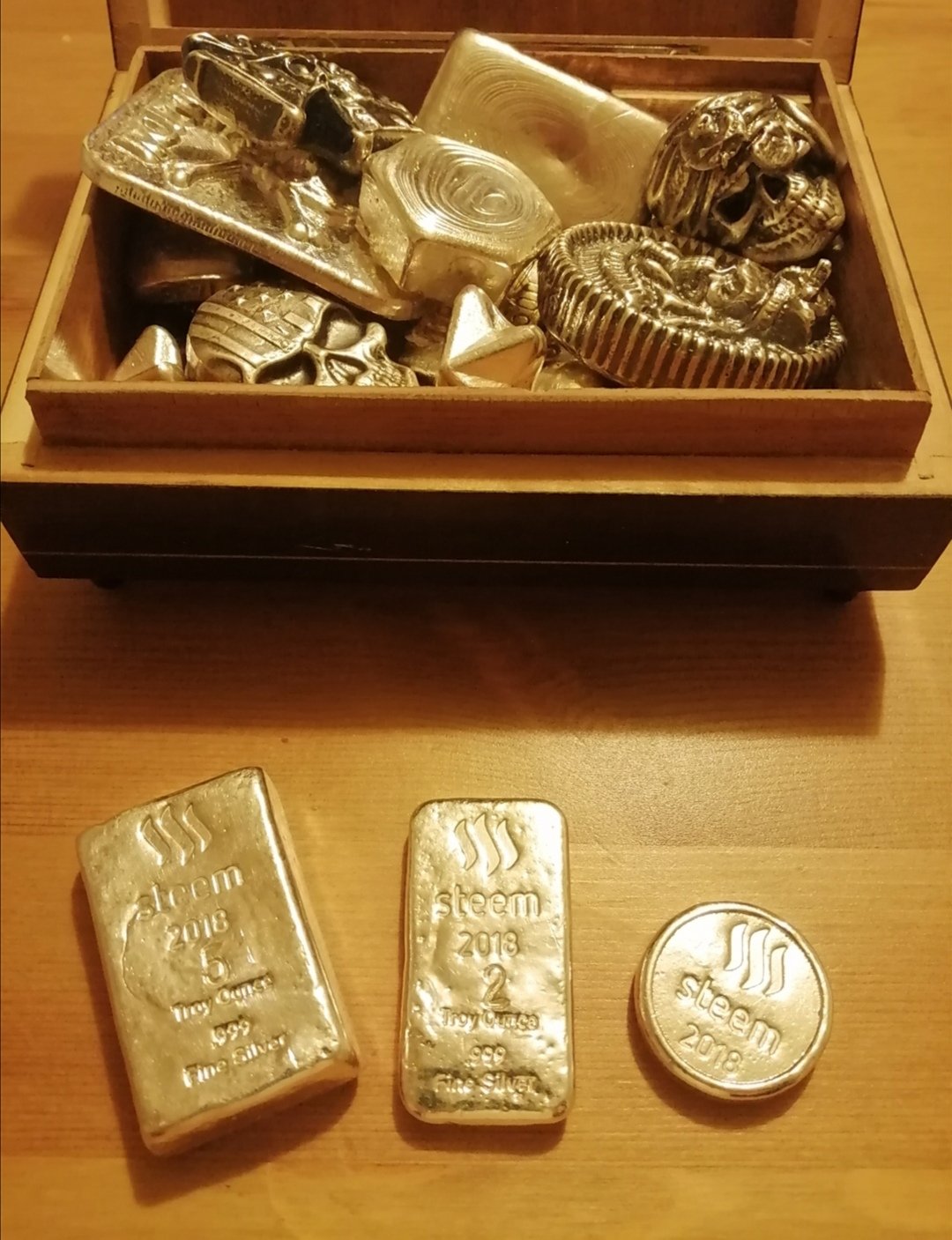 No these bad boys might draw some downvotes from the #hive faithful, but I want thank @tbnfl4sun for reminding me exactly what these steem silver bars actually represent. Last week he joined the world's worst hashtag to showcase his steem silver collection, and after I left him a rather tongue in cheek comment, he came back to me with the perfect response: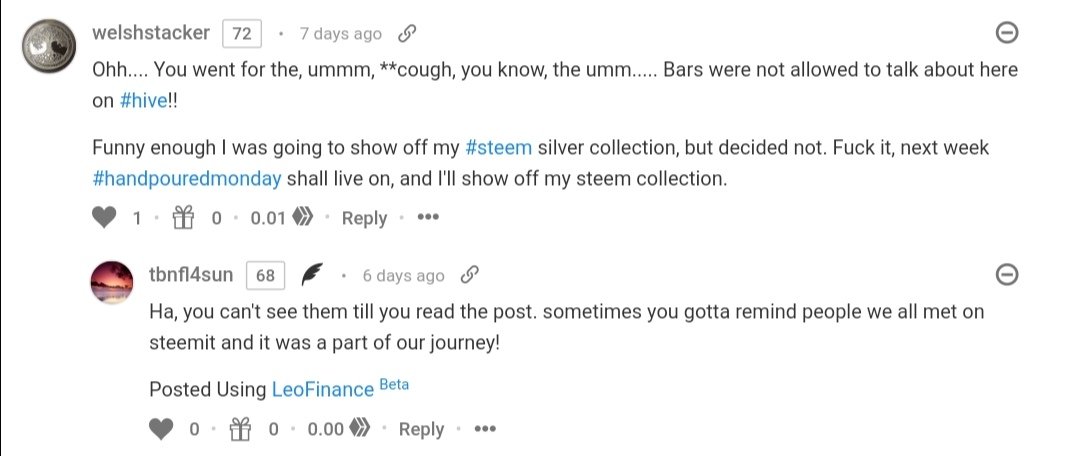 Sometimes you got to remind people we all met on steemit and it was part of our journey!
-@tbnfl4sun
So rather than post these steem rounds in shame, I post these steem rounds in complete and full pride with very fond memories of where we all began and where we all are now.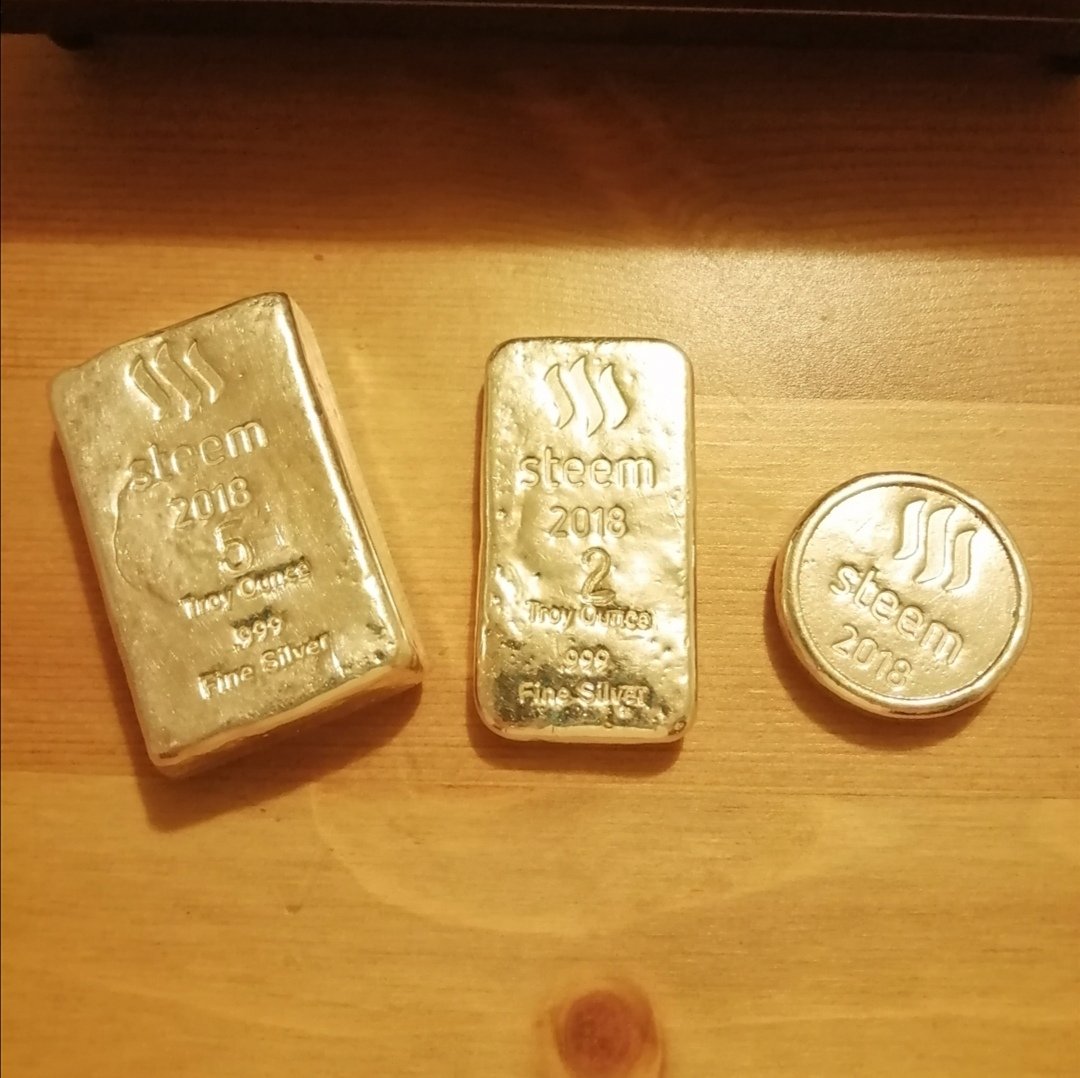 So let's start the description by stating the obvious - here we have a 5oz, 2oz and 1oz complete 2018 steem set. These were poured by @pitbullion and proved to be very popular among the what was then #steemsilvergold stacker community.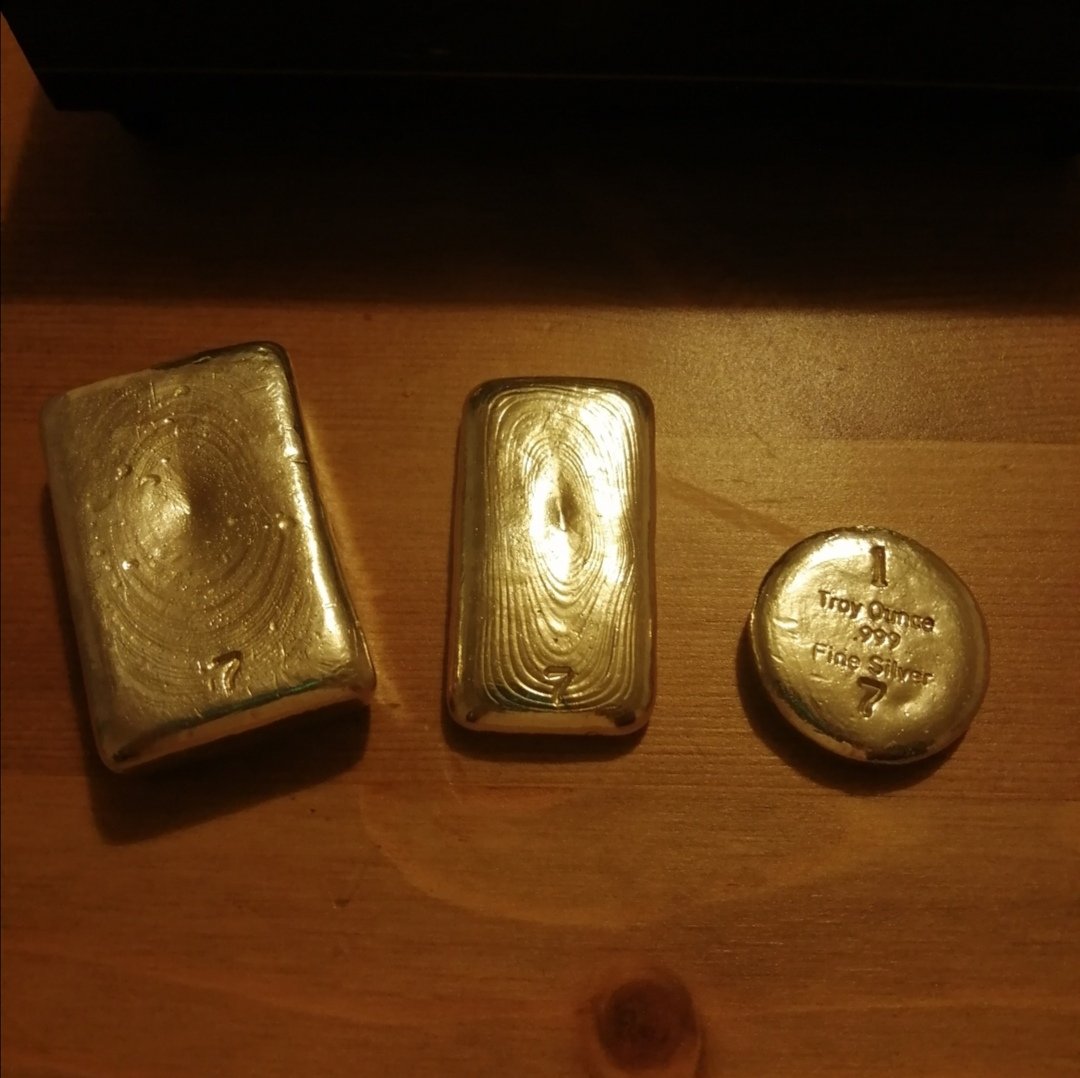 After a bit of swapping with another community member, I managed to switch out my number 11 5oz bar to get this number 7 and complete my matching number set. I thought it a bit odd at the time why Pitvullion didn't just sell them as a set and make sure people buying the full set got matching numbers...
Without pulling out my spreadsheets - yes I keep all my silver purchases logged by date bought and price per oz in a ledger(YES ON PAPER!!). If memory serves me correct, and it usually does, I converted steem to Litecoin (pre-pump) and managed to buy 8oz of handpoured silver with a single ltc and keep the change.
I hope you enjoyed this week's worst tag on the blockchain, and look forward to seeing if anyone else jumps on the tag.
Want to find out more about gold and silver? Get the latest news, guides and information by following the best community on the blockchain - #silvergoldstackers. We're a group of like minded precious metal stackers that love to chat, share ideas and spread the word about the benefits of "stacking". Please feel free to leave a comment below or join us in the community page, or on discord.